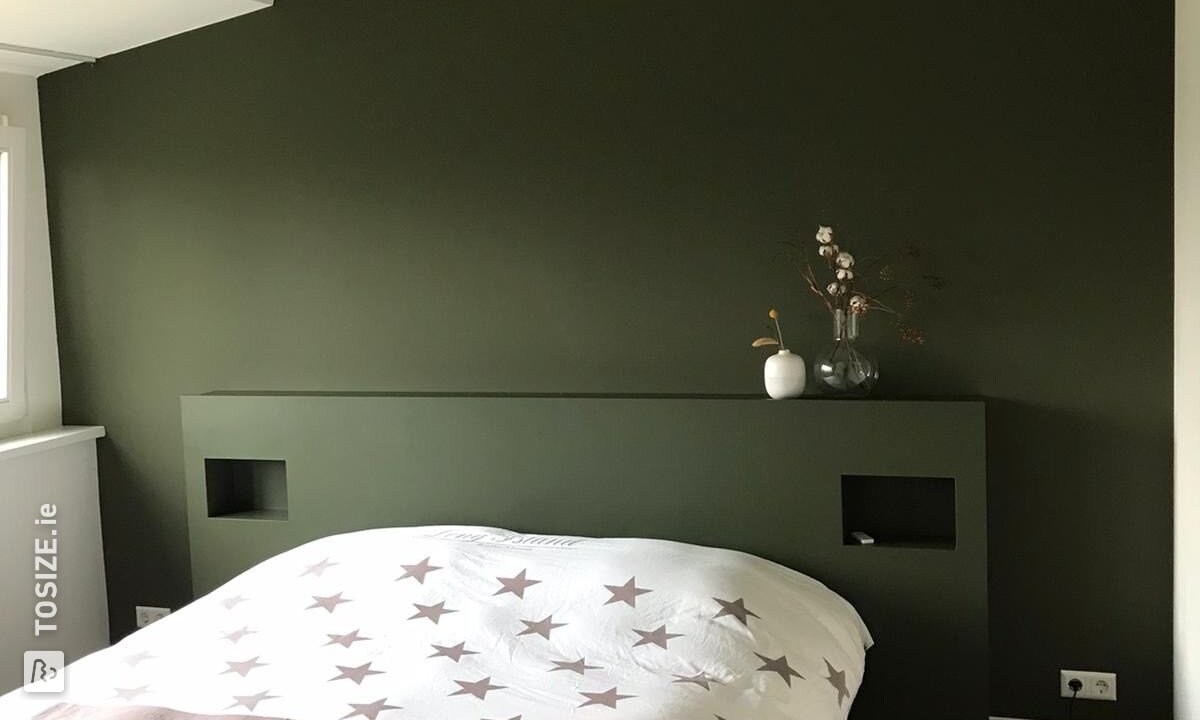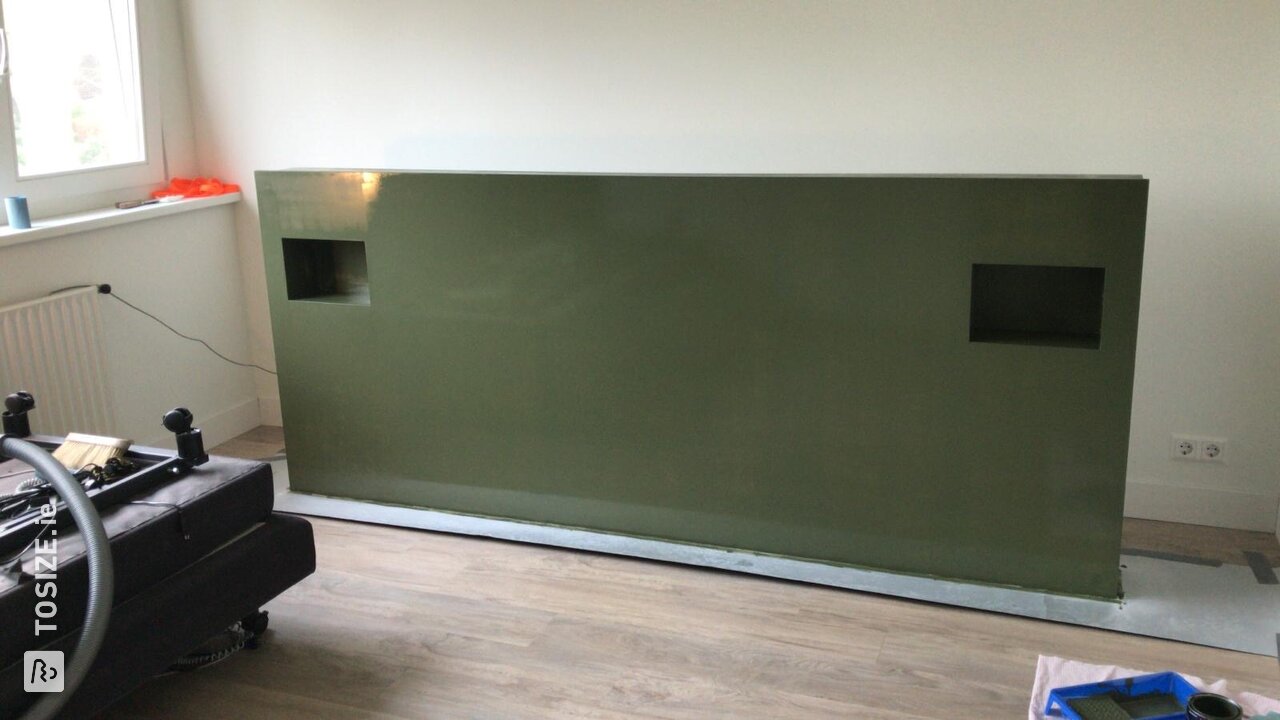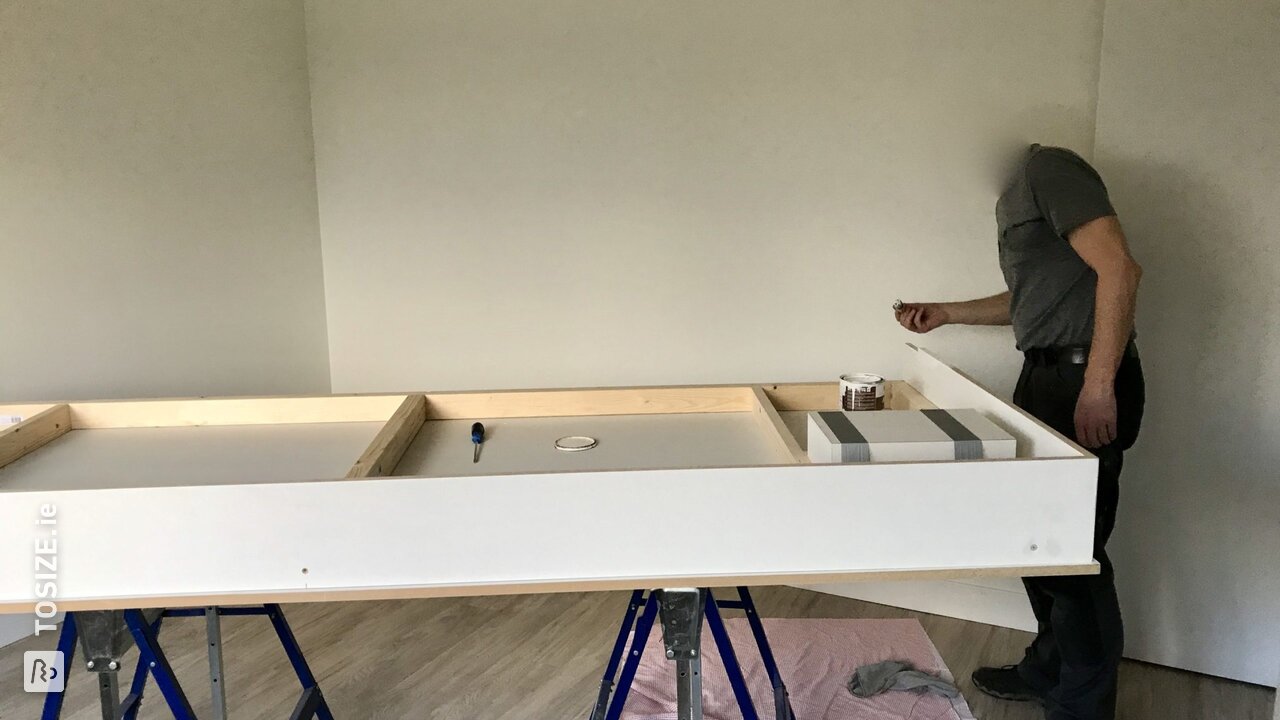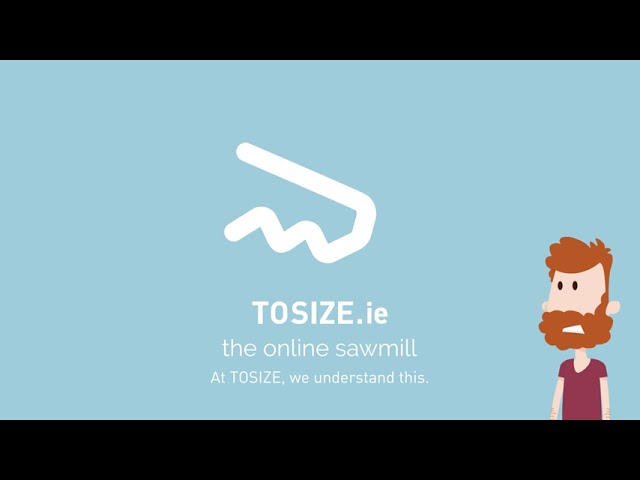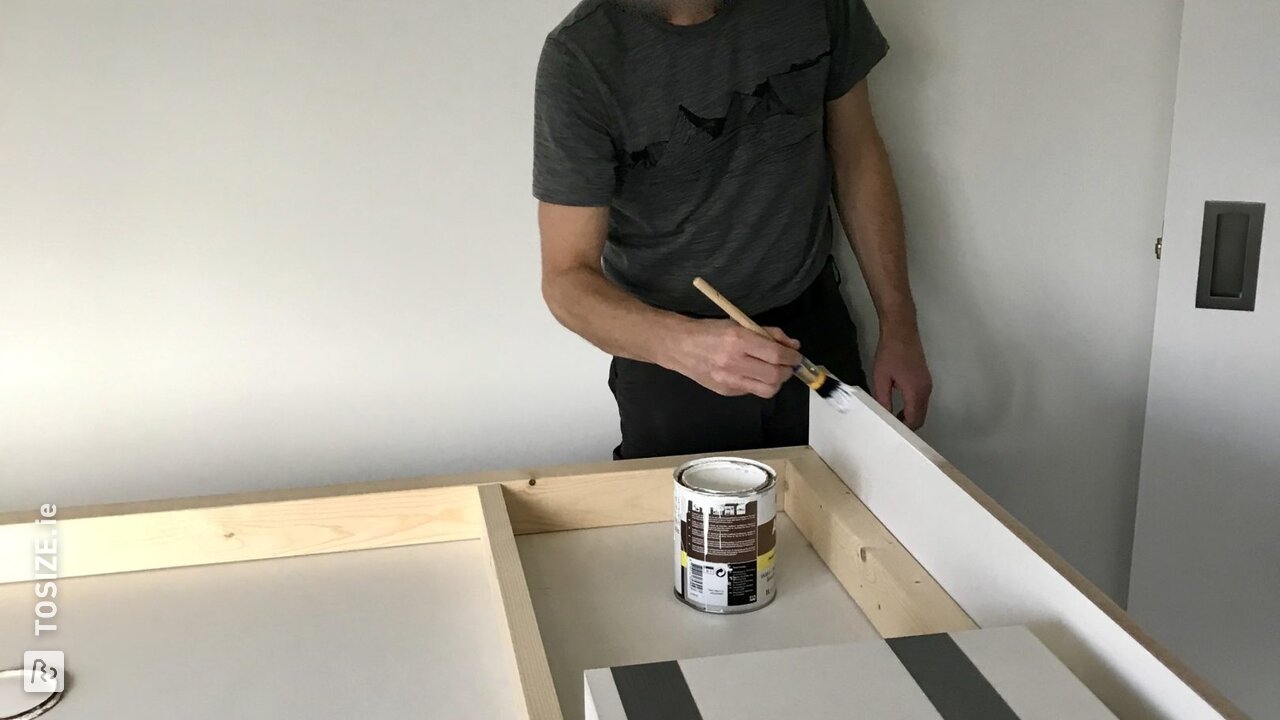 Create this project yourself with sheet material cut to size by TOSIZE.ie!
A headboard of MDF Lakdraag
I made a headboard from individual parts of MDF Paint Wear. You place this behind your bed and immediately serve as a bedside table. Paint, fix and the headboard was done!
Make your own headboard
From loose sheet material parts I made a headboard for the head of our bed. We opted for MDF Lacquer Wear, which means that the panel material was already supplied with the primer, which is very practical. The wood parts were also already mitred. You can choose this yourself, this is certainly not mandatory. I myself cut 2 rectangles from the largest piece of wood for the 'bedside tables'. Then came the assembly: The connecting pieces were fixed with wood glue. For the sturdiness I made a frame of wooden beams. The bedside tables (internal) are fixed between the beams with mounting kit.
Finished format: What are the outer dimensions?
Height: 110.0 cm Width: 265.0 cm (front plate)
Experience with TOSIZE.com
I am very satisfied with the fast delivery and the excellent quality.
What others made with MDF