Cabinet doors for (custom made) Ikea PAX cabinets, by Hasse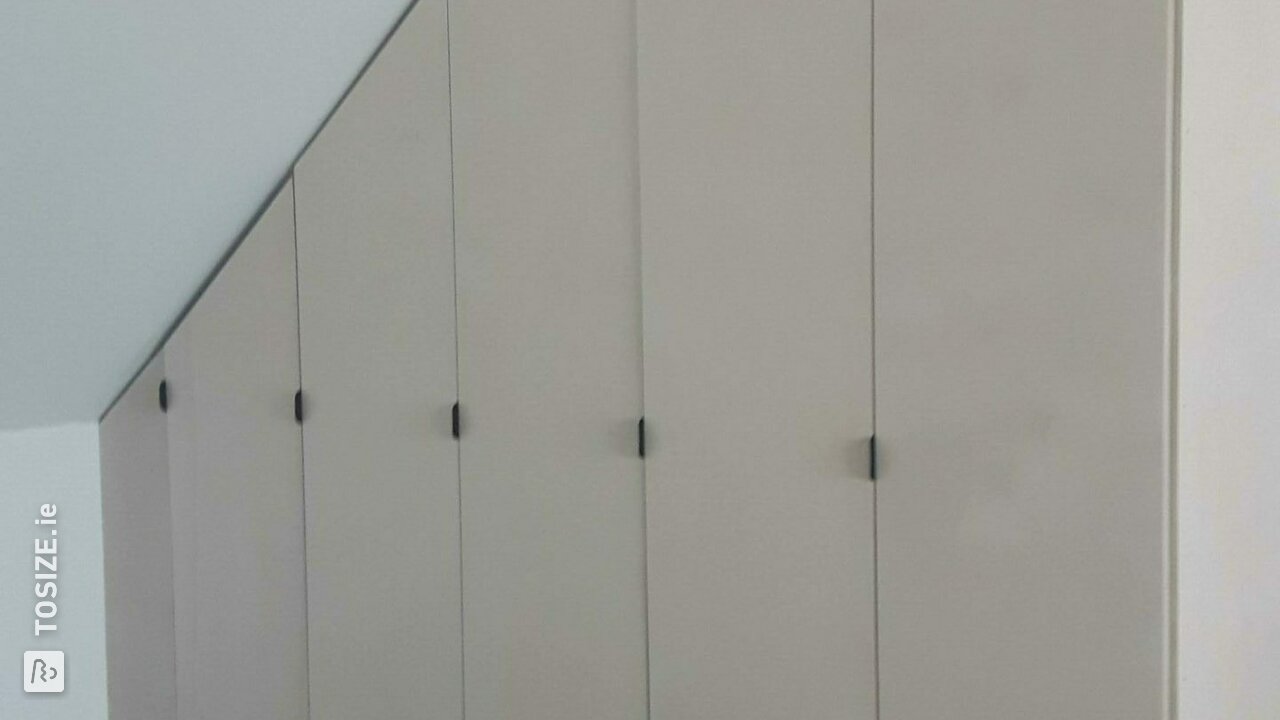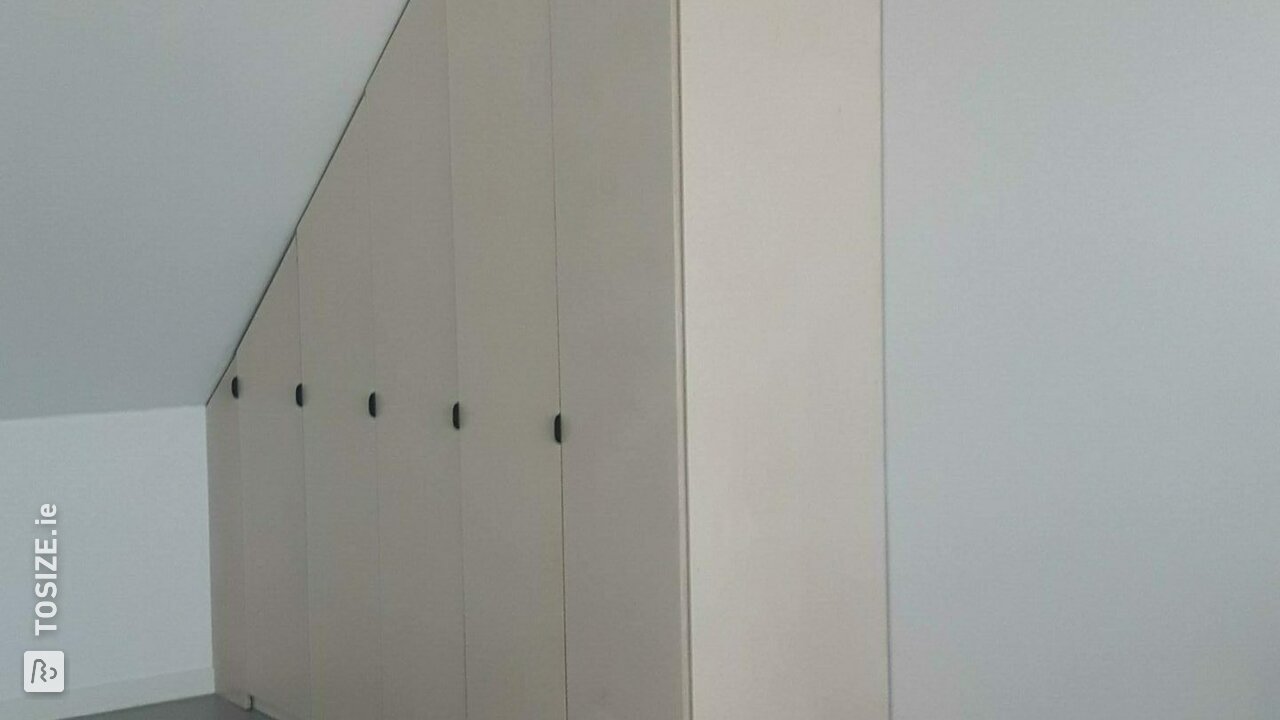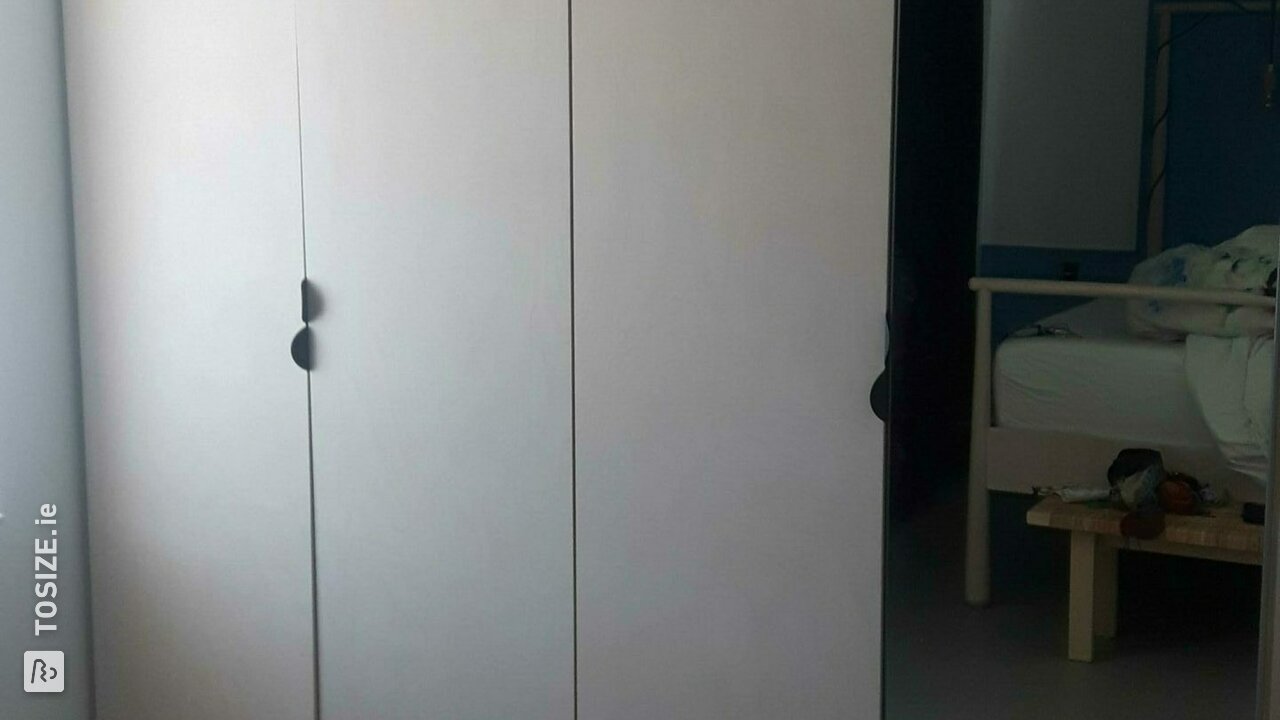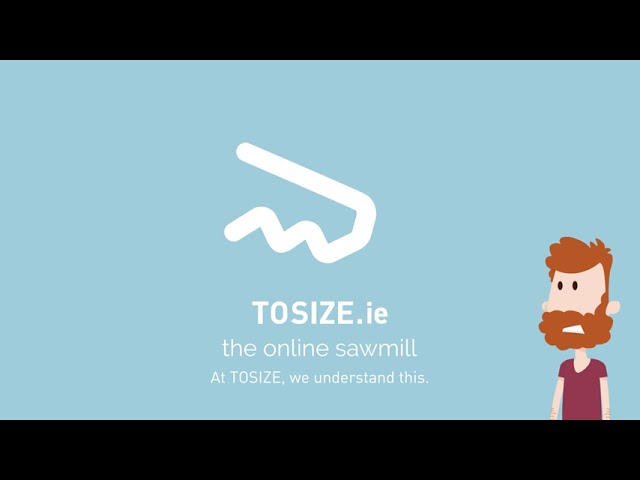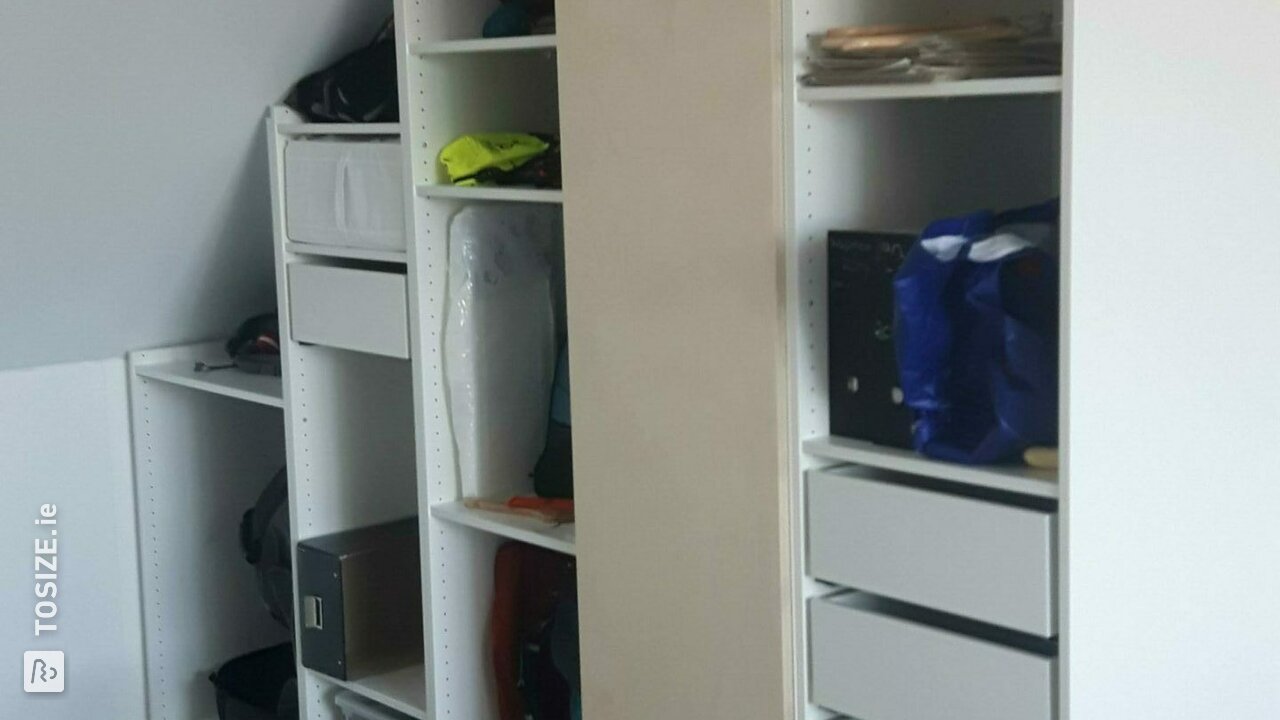 Create this project yourself with sheet material cut to size by TOSIZE.ie!
definition
Built-in wardrobes were quite expensive, so that's why I used Ikea PAX wardrobes in both the bedroom and the attic. For the attic, in addition to two high cupboards (236.0 cm), I also sawed off three cupboards so that they fit under the sloping roof.
Cabinet doors made of Multiplex Birch
I had the 'normal' doors cut so that they matched the Ikea sizes. I had looked in advance where the hinges should be placed so that the screws of the hinges would not buy too close to the existing holes in the body. With the help of a homemade jig drilled the holes in the door and then the holes in the corpus. For the slanted doors in the attic, I had the doors fall almost all over the front of the cabinet, so that I could then cut the bottom to size.
Cabinet doors made to measure
Cabinet height: 236.0 cm Bedroom width: 200.0 cm Bedroom depth: 58.0 cm Attic width: 277.0 cm Attic depth: 58.0 cm.
Experience with TOSIZE.com
Top! very neat and good communication and many options for sawing
What others made with Plywood