Homemade cabinet doors of white concrete plywood, by Arjen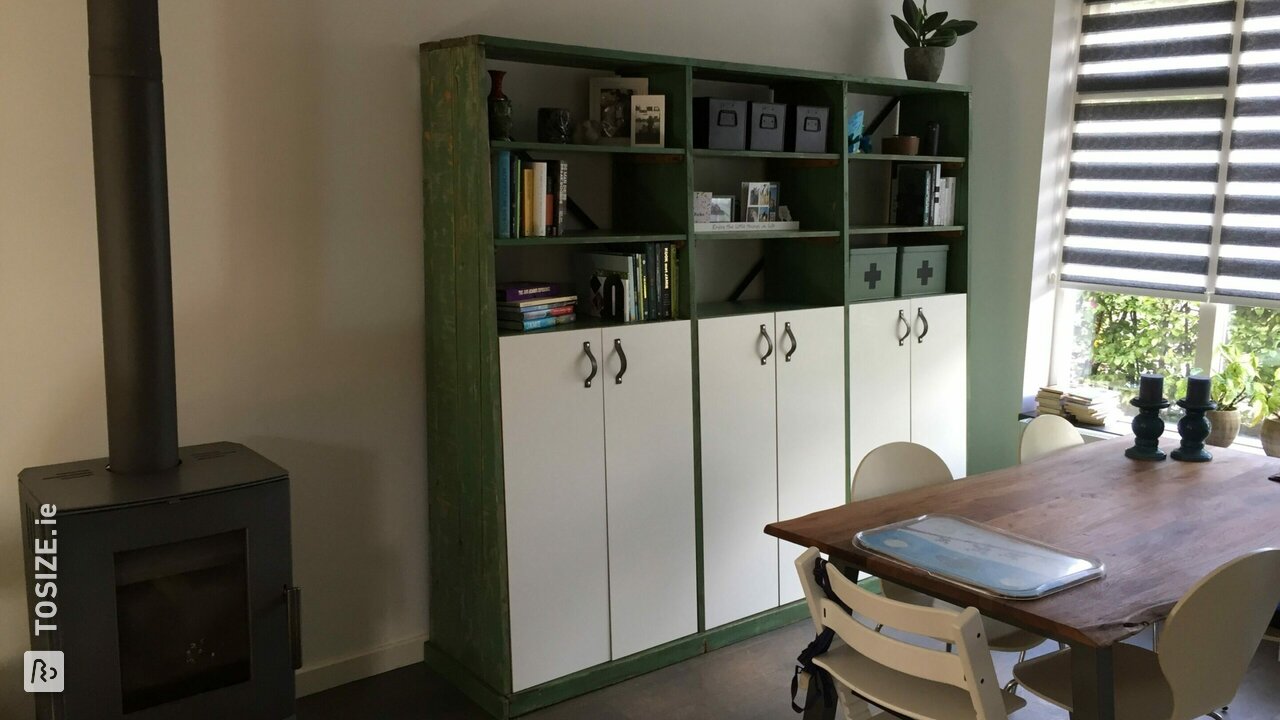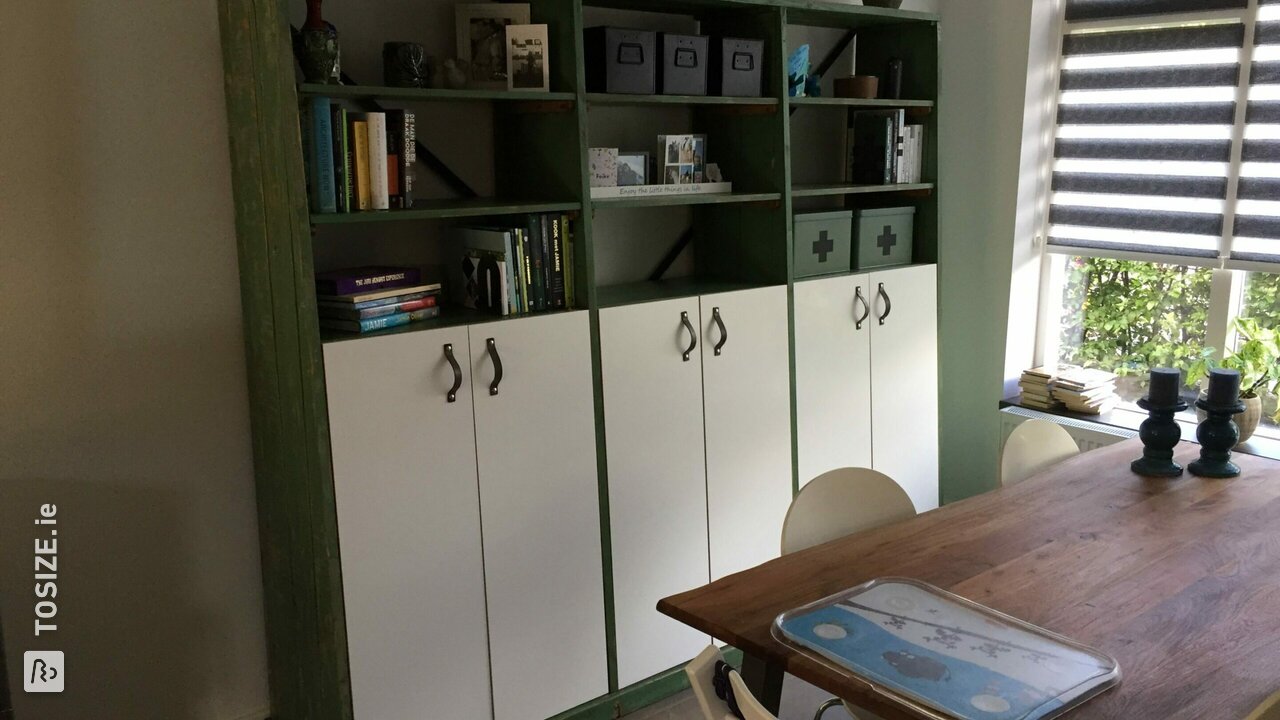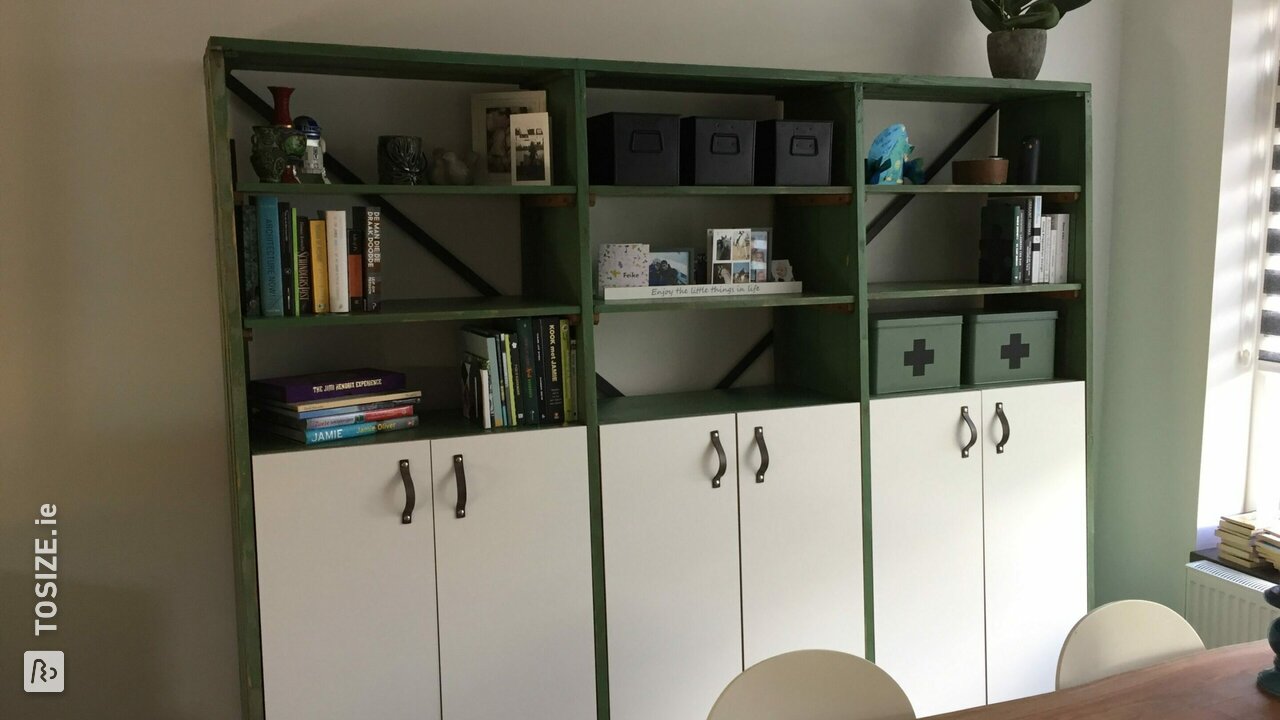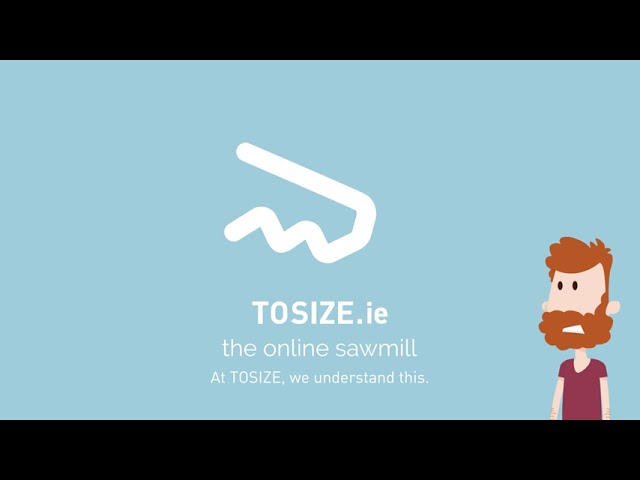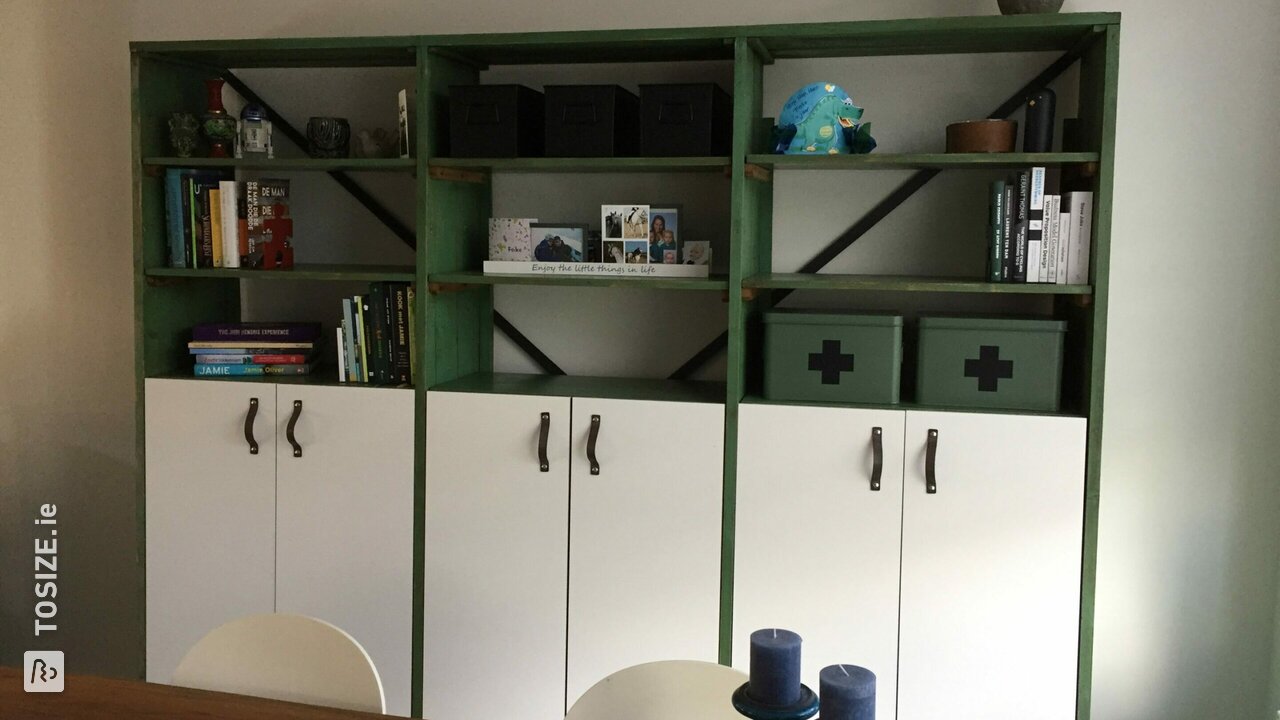 Create this project yourself with sheet material cut to size by TOSIZE.ie!
definition
Our new closet had just a little too little storage space out of sight. By making some doors, we can store our little one's toys well, among other things.
Work description: how did you realize your project
We wanted a material that we didn't have to finish and that could take a beating. The white concrete plywood met the requirements and also fits nicely with the cabinet. The material is not available everywhere and due to its hardness can only be processed well with a professional saw. By measuring the doors exactly and ordering them to size, it was only a matter of inserting the hinges, hanging the doors and making handles.
Final size: What are the outer dimensions?
The cabinet is 2.1 m high and 2.5 m long
Experience with TOSIZE.com
Doors arrived exactly to size and on time. Saved us a lot of time and I probably couldn't have cut the concrete plywood so neatly with my own circular saw.
What others made with Phenolic Plywood