Super sleek cabinet doors for storage cabinet in the garage, by Hugo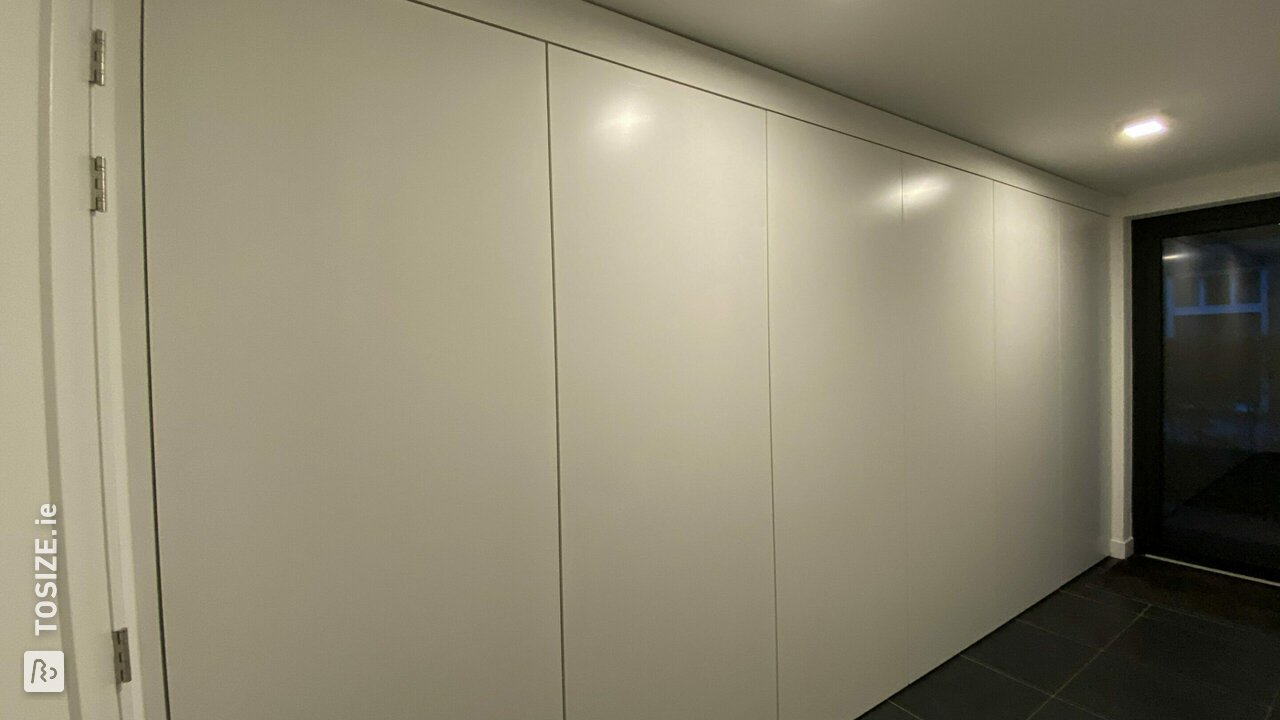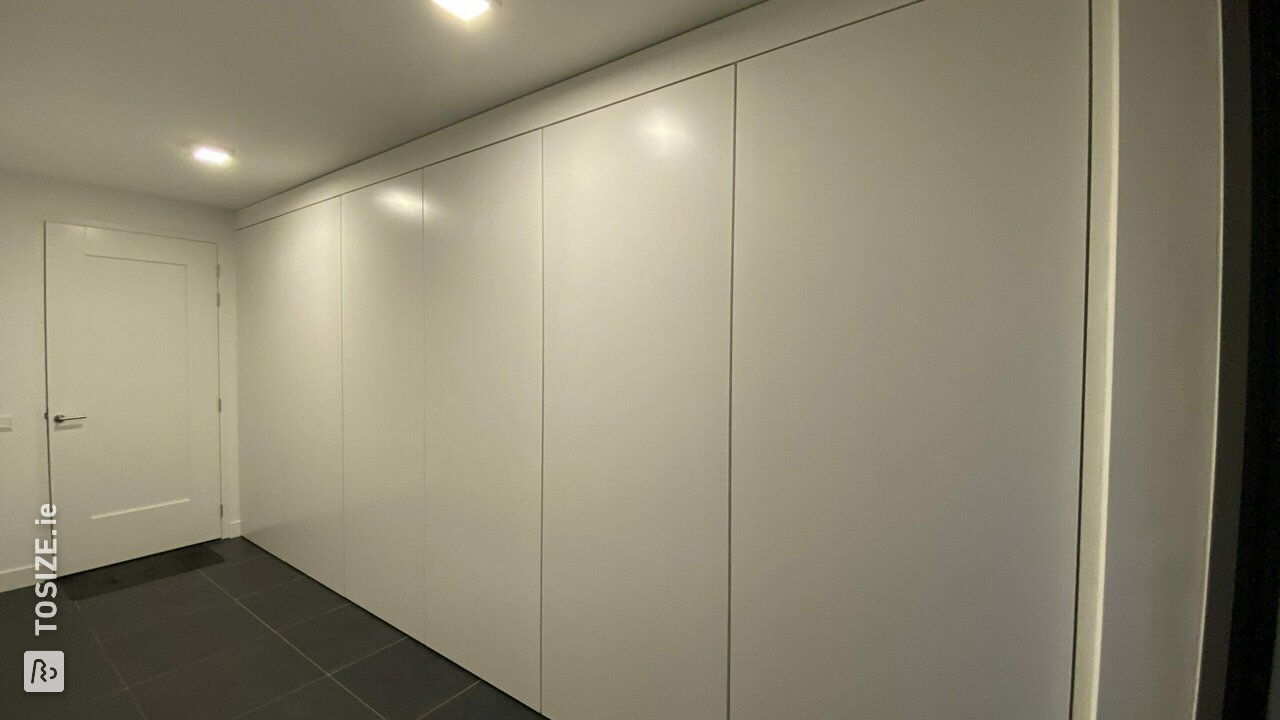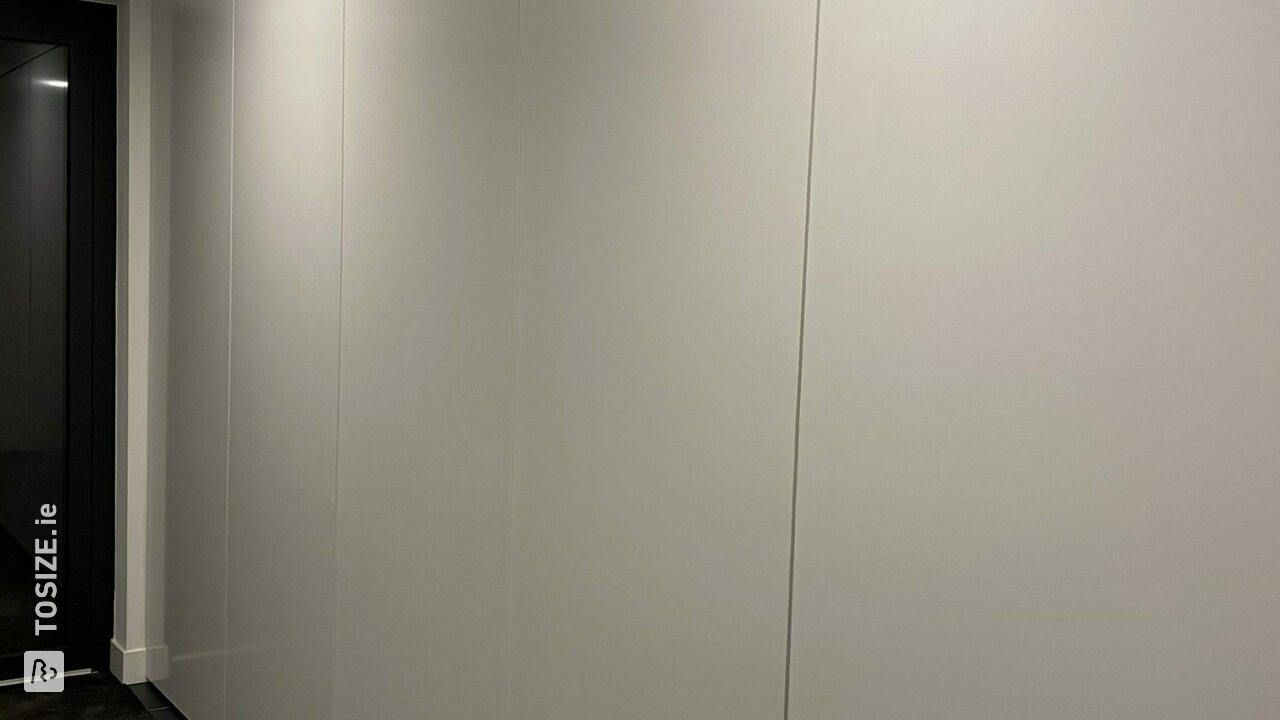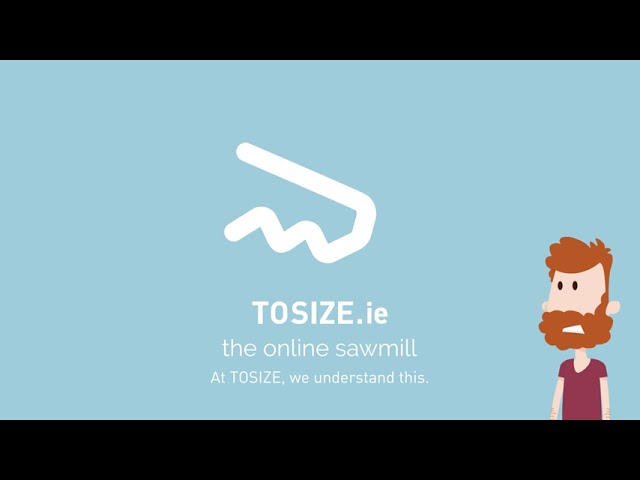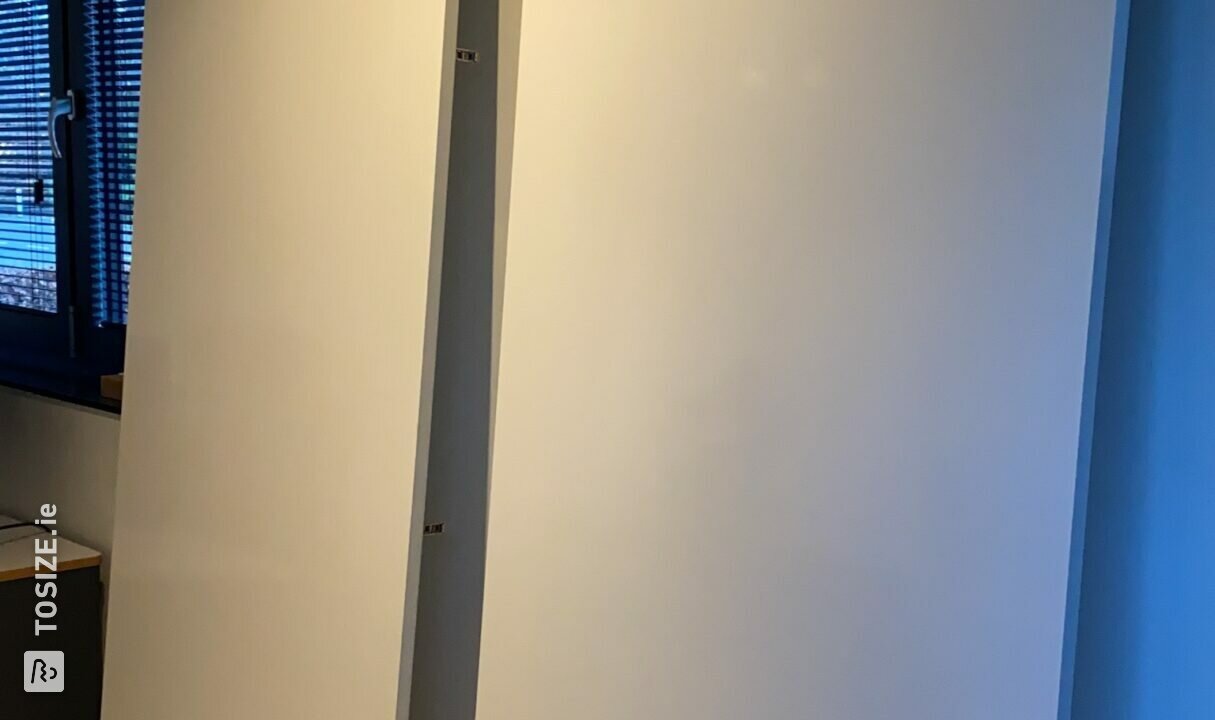 Create this project yourself with sheet material cut to size by TOSIZE.ie!
definition
Closet doors for an interior work I made some time ago. The interior is made of spruce beams and chipboard shelves, resulting in a sturdy construction.
Custom cabinet doors
There were 7 uprights of spruce beams 4.5 x 7.0 cm. These uprights are evenly distributed over a width of 5.10 m, taking into account fitting slats on both sides. This is because the walls were not completely even and level. The beams are hooked on with the 4.5 cm on the fronts. This would allow the doors to overlap 2 cm on the beams, leaving a 0.5 cm space between the doors. For example, Blum soft-close hinge 110° overlay, door overlay up to 20 mm could be used. Primed MDF 22 mm was chosen. Because the doors are fairly heavy (0.84 mx 2.35 m), 4 hinges have been used per door and hinges have been chosen for extra thick doors. Pressure snaps with buffer have been applied to the doors so that the doors can be opened by means of push to open. Finally, the doors were coated with a satin wood lacquer. The whole gives a sleek and calm appearance.
The outer dimensions of the project
5.10 m wide 2.60 high
Experience with TOSIZE.com
Make sure you have good material to drill and install the hinges. Leveling the doors is also very important.
What others made with MDF