DIY: frame for a double folding bed made of Multiplex Birch, by Joost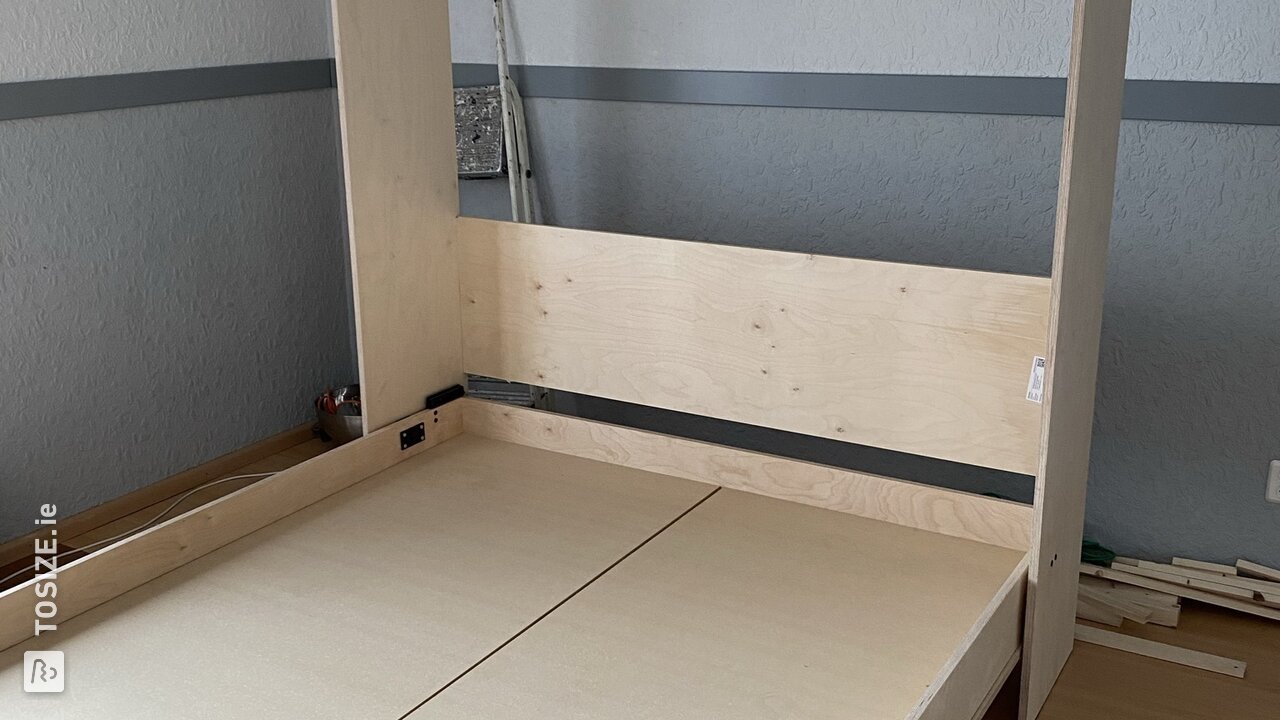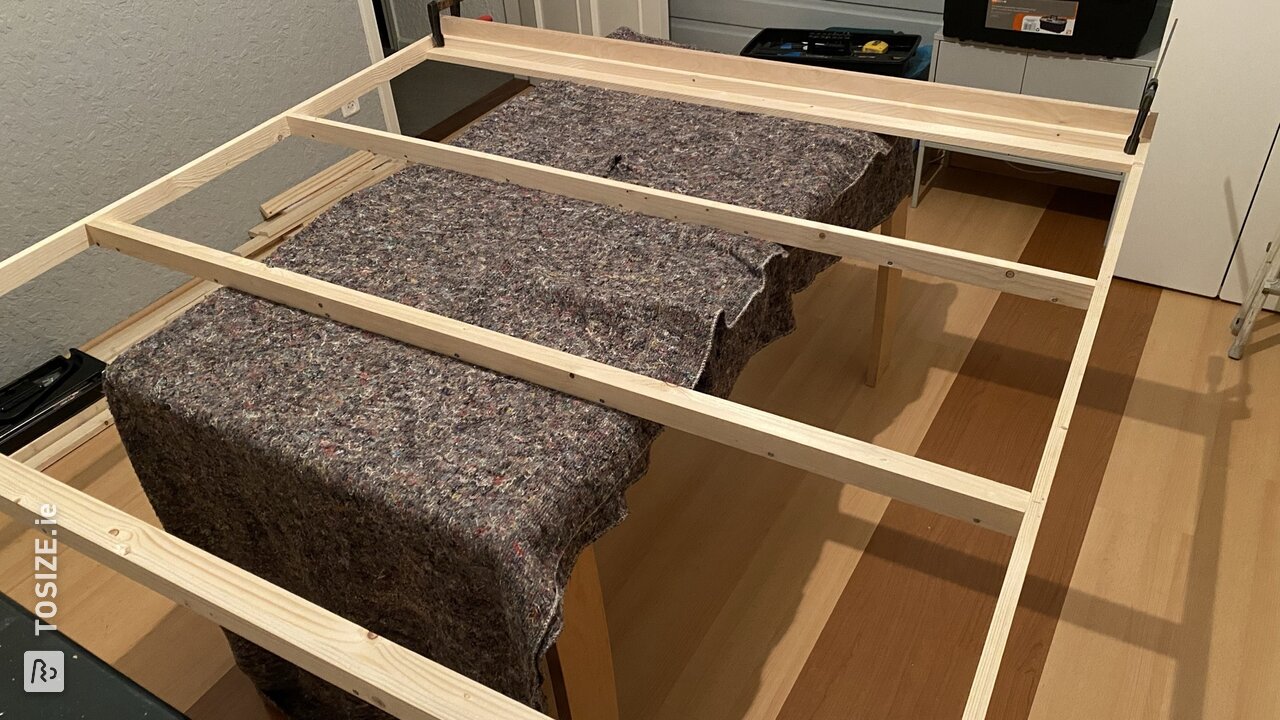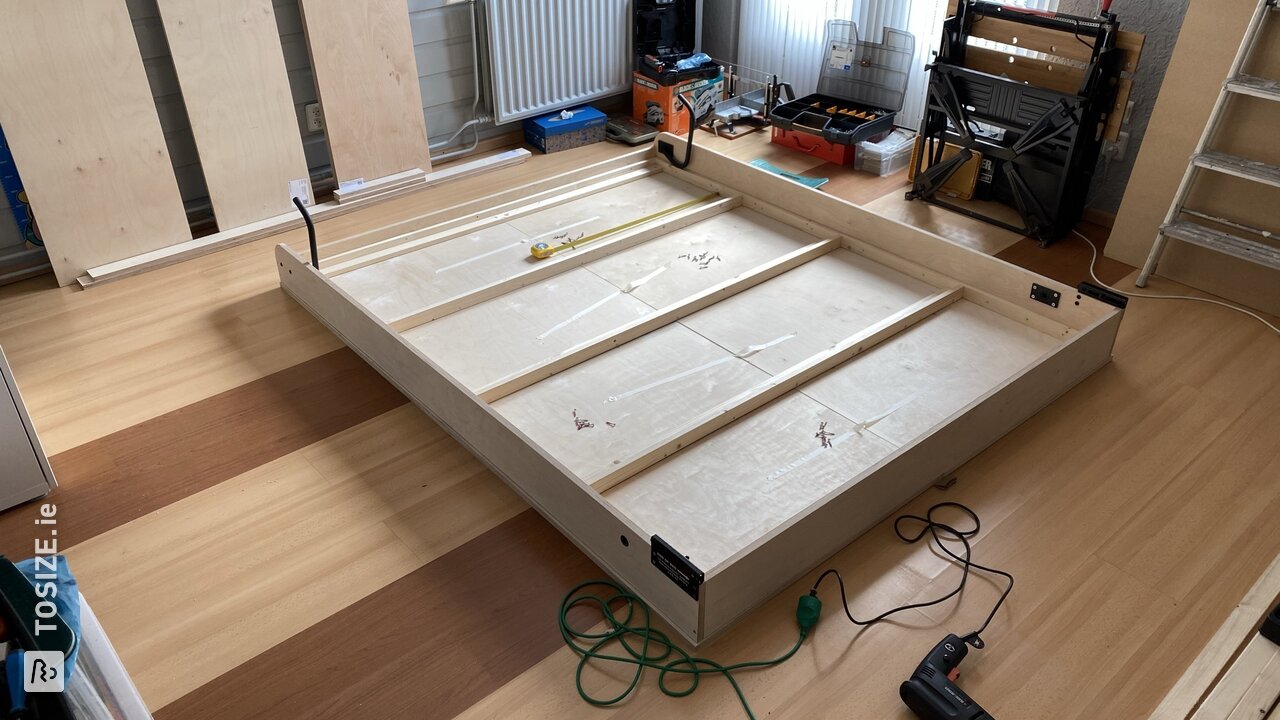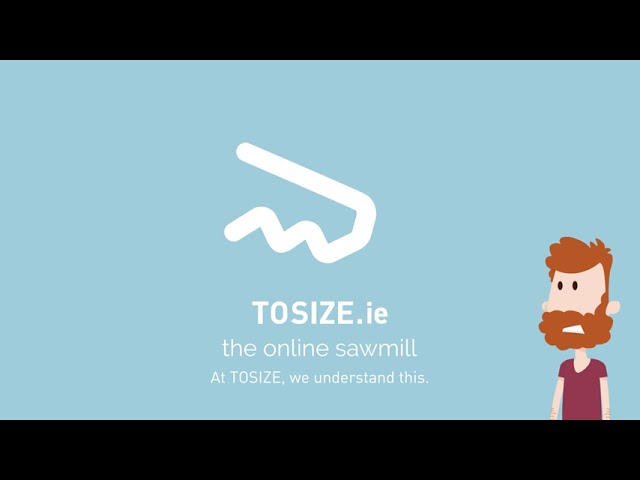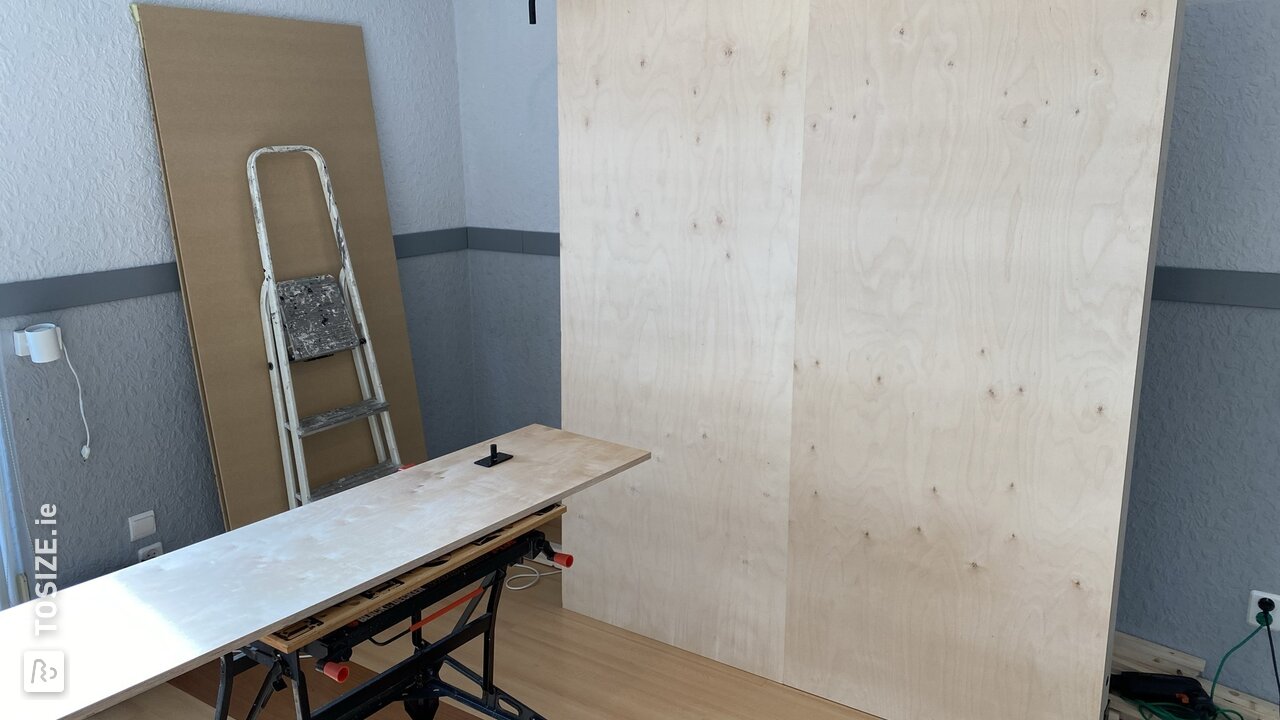 Create this project yourself with sheet material cut to size by TOSIZE.ie!
definition
A 2-person folding bed of 160.0x200.0 cm for a guest room. So a frame for the mattress, a casing around this frame and a cupboard in which the bed can be stored. This room is also used as a hobby room.
Custom folding bed frame
First made the frame for the bed and then the whole frame. Then folding legs mounted and hinge points. After the 'tray' was ready, the cabinet was made in which the bed is folded and the hinge point mounted there. The specific materials (legs, hinges, compression springs) are ordered through rockler.com. In America this is called a Murphy bed. The building plan was adapted from inches to centimeters and to mattress sizes for the Netherlands (60 x 80 inch became 160.0 x 200.0 cm).
The dimensions of the project
Overall dimensions of the cabinet (when the bed is folded) is 174.0 cm wide, 45.0 cm deep and 220.0 cm high. The entire bed itself is 16.0 cm high, 169.0 cm wide and 204.0 cm deep.
Experience with TOSIZE.com
The wood supplied was perfectly tailored and I could use it immediately. It was the first time I did such a project. But read carefully, think twice before you start drilling and screwing has ensured that it worked. Now only the finishing touches (including buying a mattress).
What others made with MDF and Plywood