Prototype Daudio open baffle loudspeaker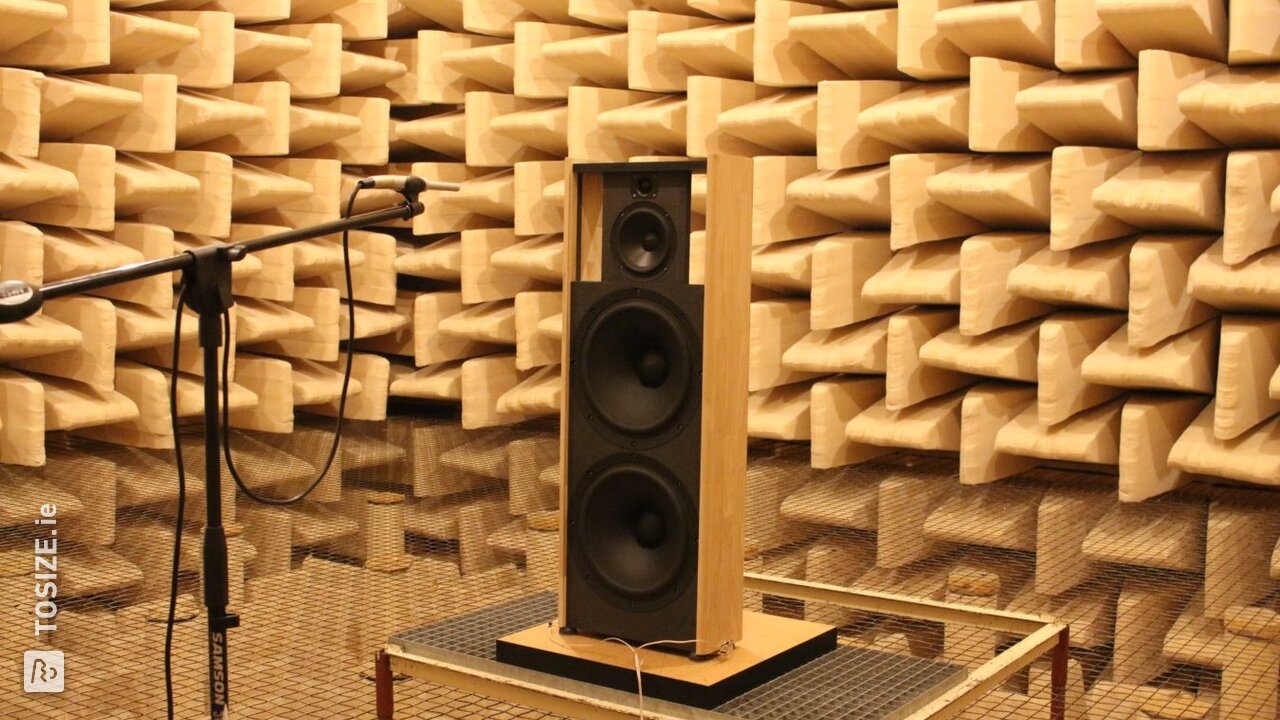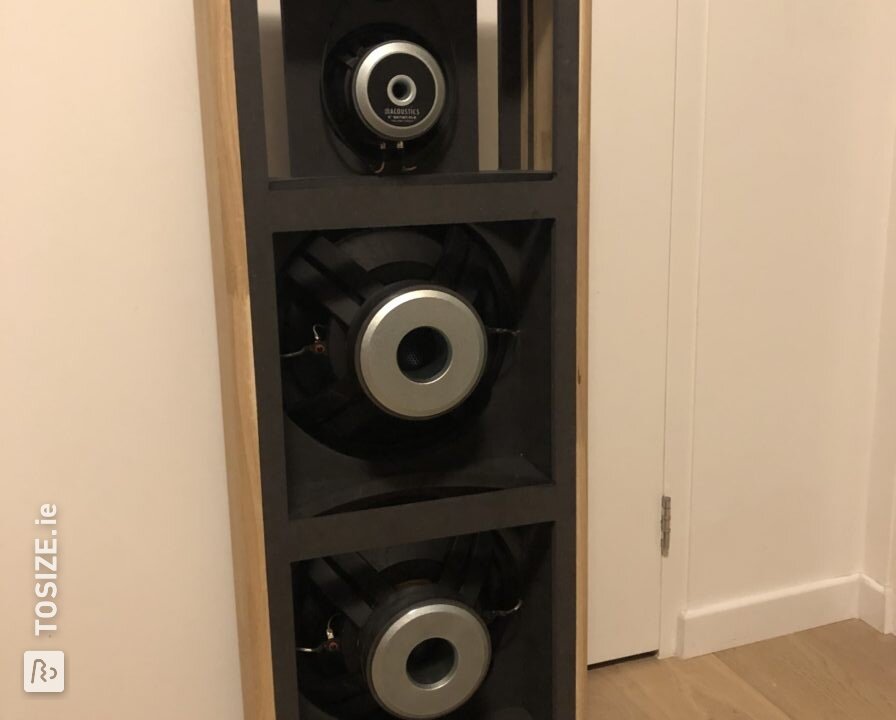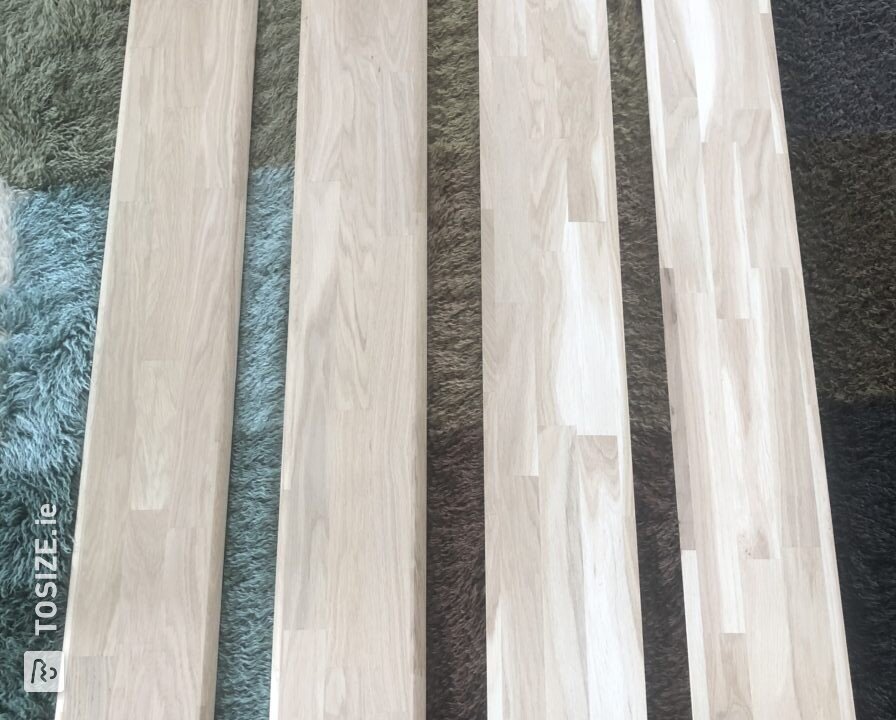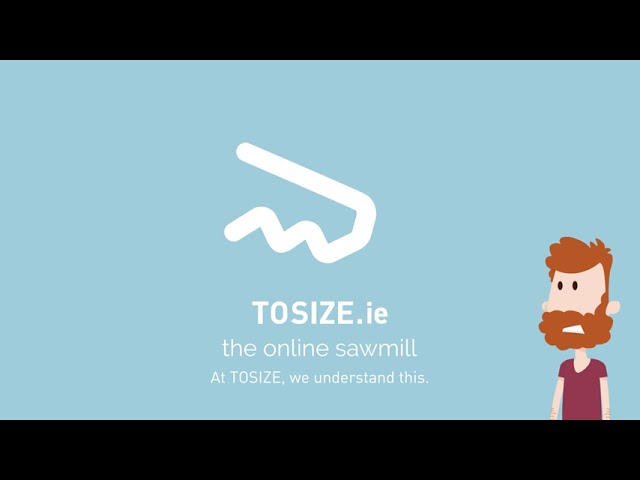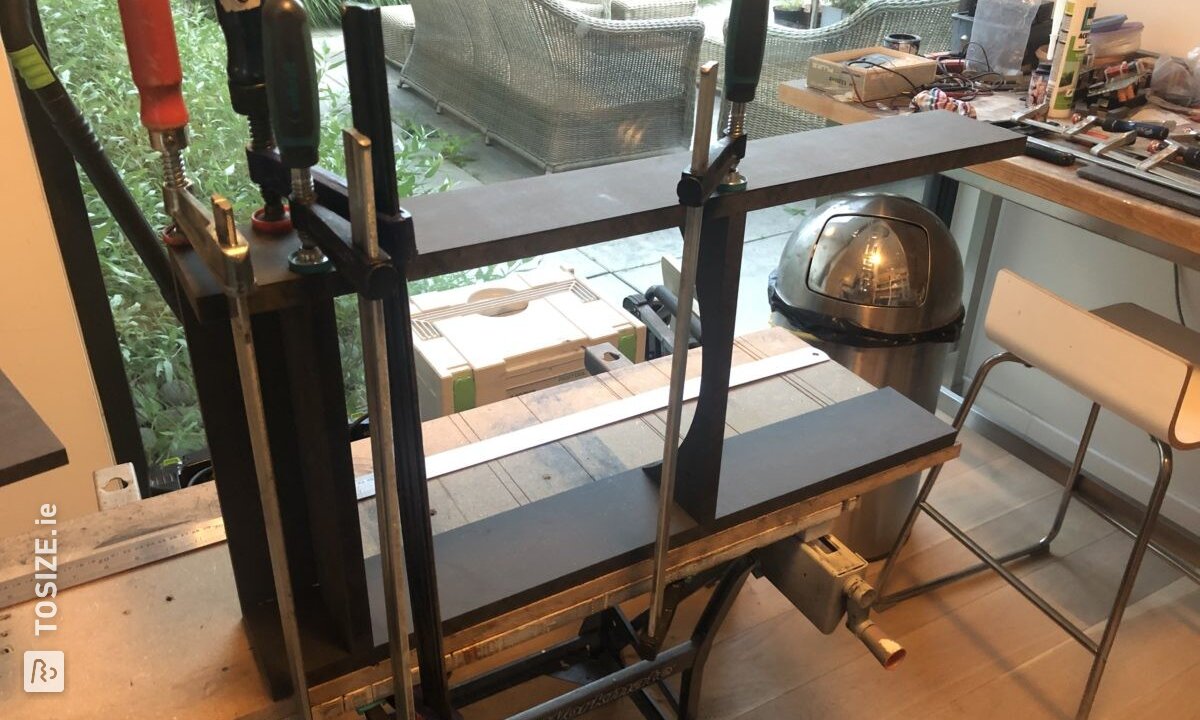 Create this project yourself with sheet material cut to size by TOSIZE.ie!
Daudio, the Dutch manufacturer of high-end speakers with open housing, is developing a new model. This will be demonstrated for the first time during the X-fi audio show in Veldhoven on 28 and 29 September 2019. All sheet material: MDF black V313 and beautiful oak carpentry panels have been ordered from TOSIZE.com. The plates are nice and straight and the visible side of the oak is really A quality, super! The parts with a 45 degree miter turn out to be glued together beautifully at right angles. Too much post-processing is necessary for production, but for a prototype development where there is nothing to criticize in terms of appearance, we have found a great supplier with TOSIZE.com!
What others made with MDF