Beautiful top panels for an Ikea Nordli cabinet, by Jasper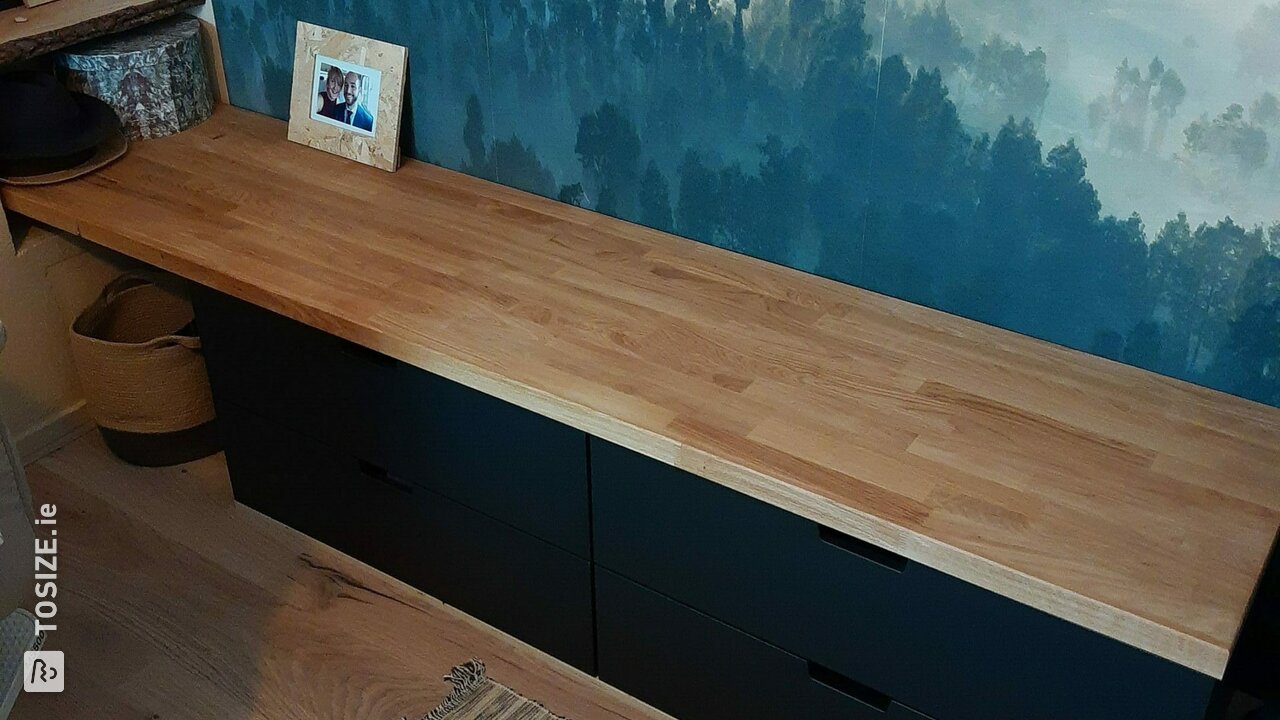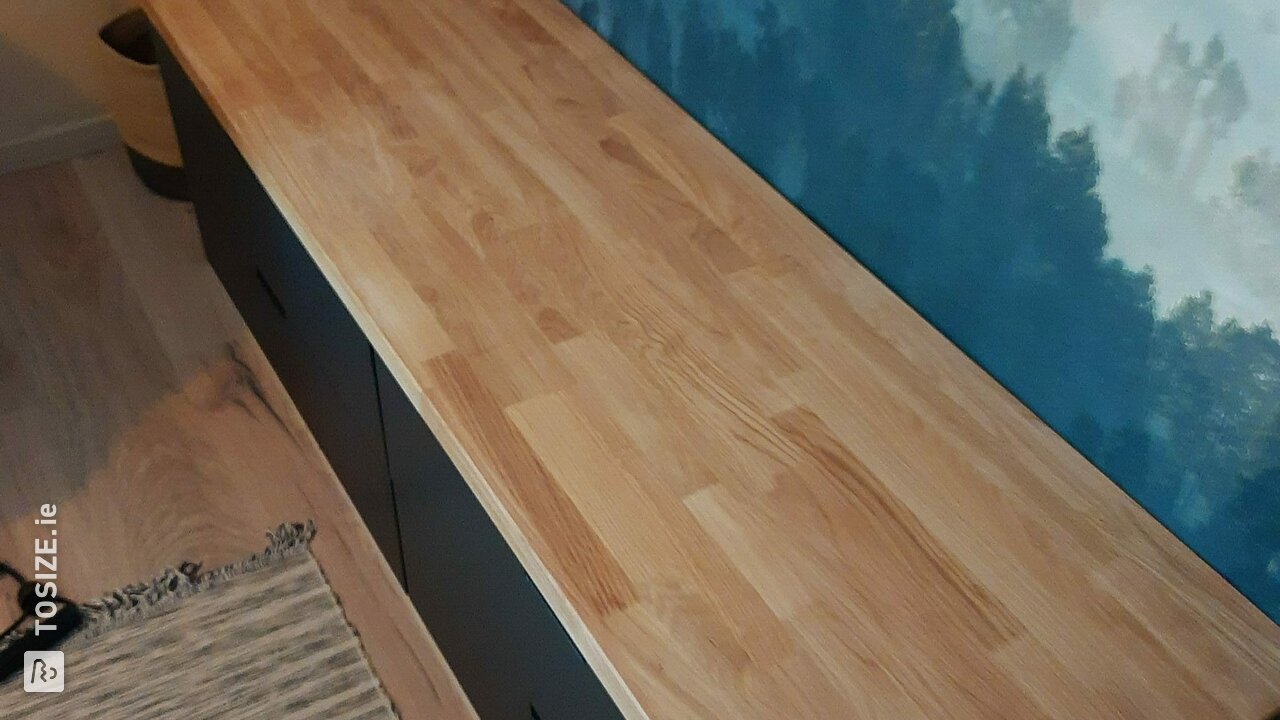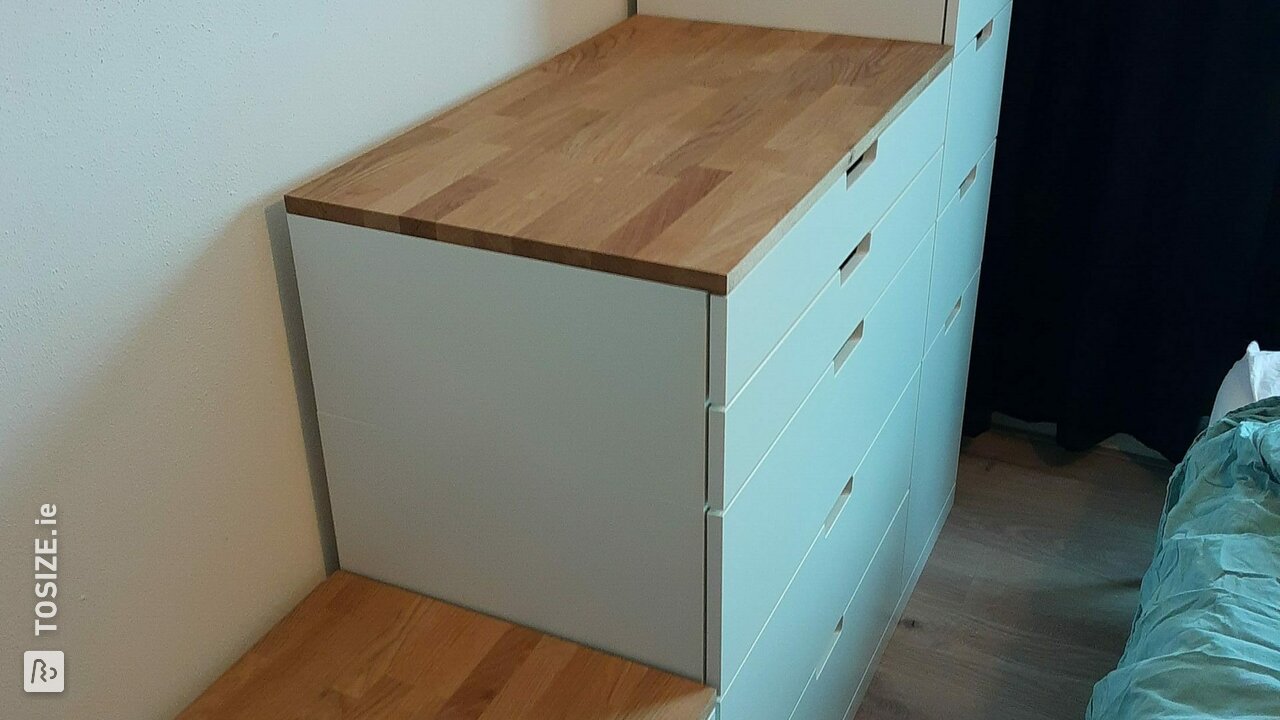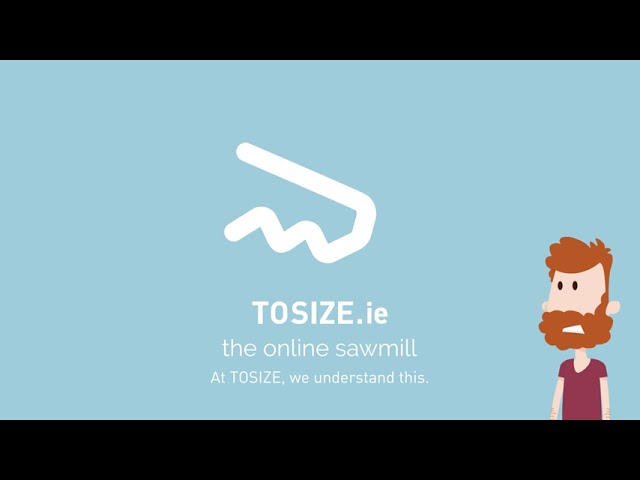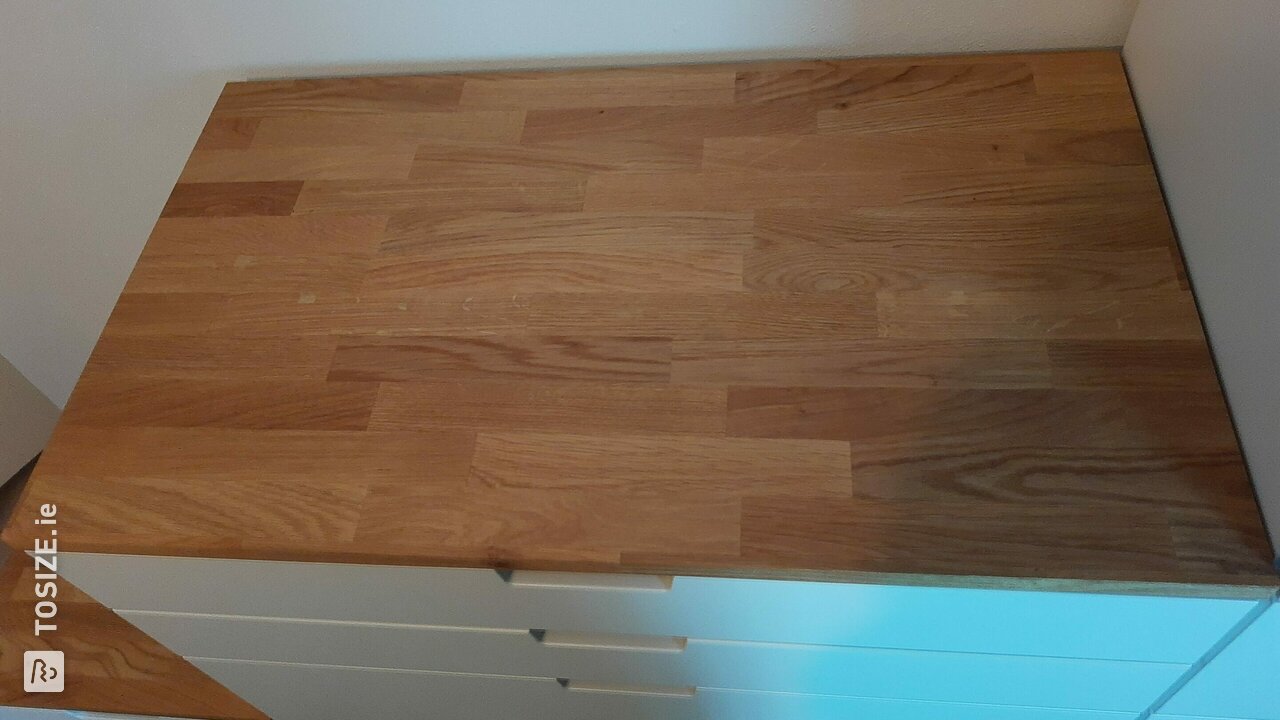 Create this project yourself with sheet material cut to size by TOSIZE.ie!
definition
Not all of the plinths and top panels were available for the modular Ikea cabinets (nordli). This gave us the idea to have oak panels cut to size ourselves. The result is immediately a lot nicer, and fits well within the forest / wood theme of our bedroom.
Custom oak worktop
We partly adopted the sizes from Ikea and extended them to the niche for the large panel. With some residual wood I made the height in the niche level with the height of the cabinet. The furniture panels ordered and then sanded and treated with wood oil against stains and warping. With a few seat corners, the panels are attached to the inside of the cabinet. The result may be there, if I do say so myself.
The dimensions of the project
The large panel is 230.0 by 49.0 cm. We use the longer length to extend the panel to the alcove in our bedroom. The other panels are 47.0 cm deep and 40.0 or 80.0 cm wide.
Experience with TOSIZE.com
We have now used TOSIZE.com twice, and are very satisfied both times. The website works well, also on a smartphone, and the delivery was as agreed and without any problems.
What others made with Timber boards