Storage furniture from Ikea Scandinavian made with rustic oak, by Stefan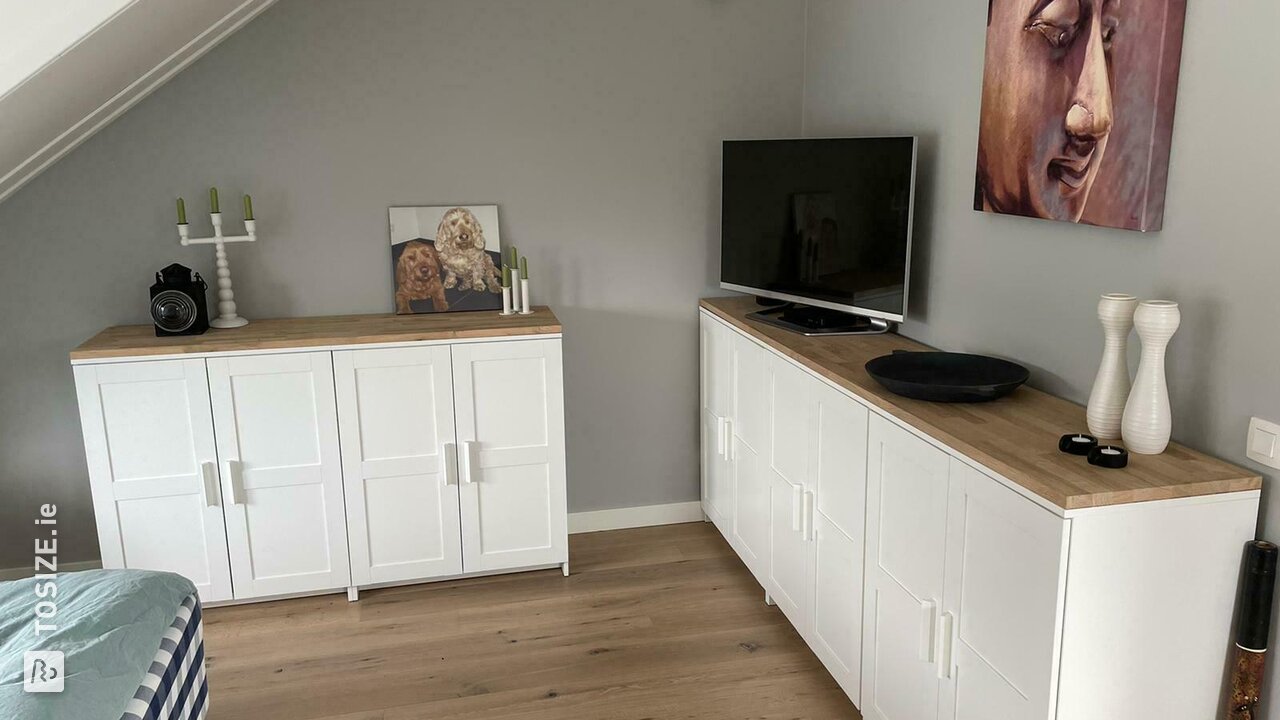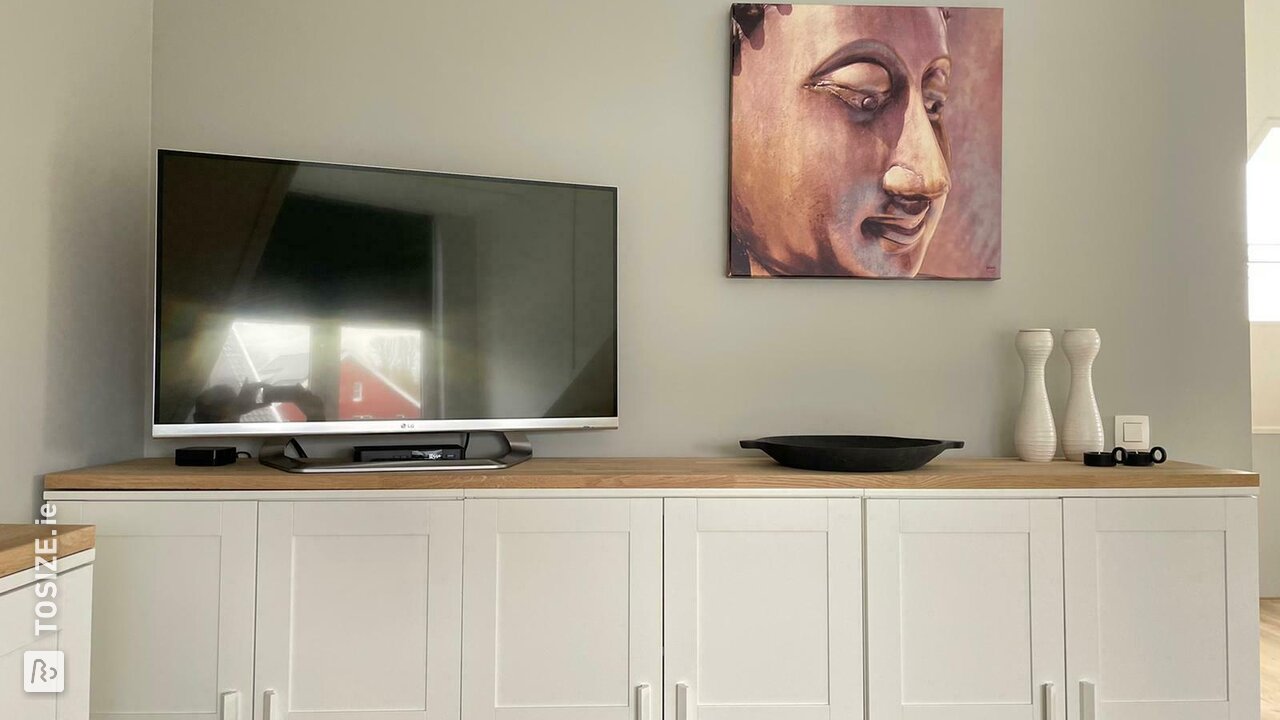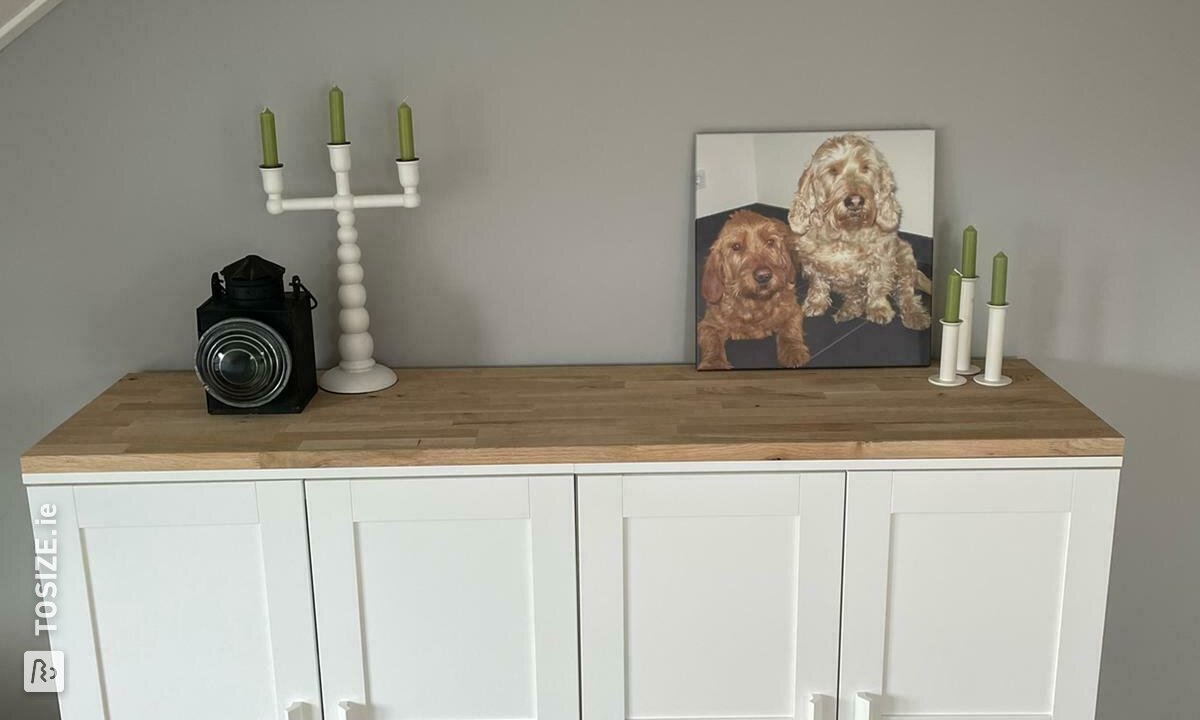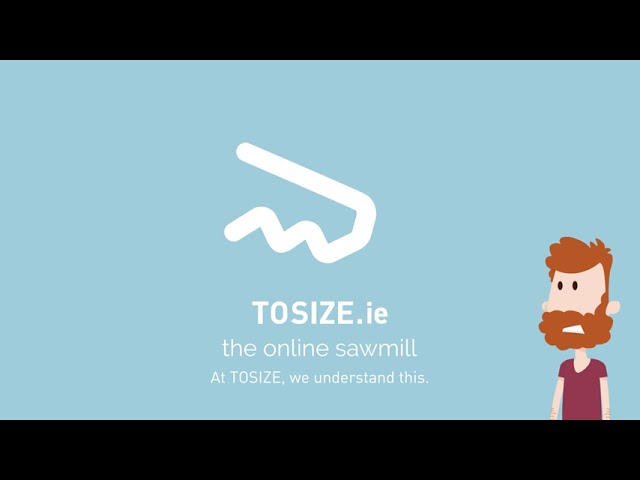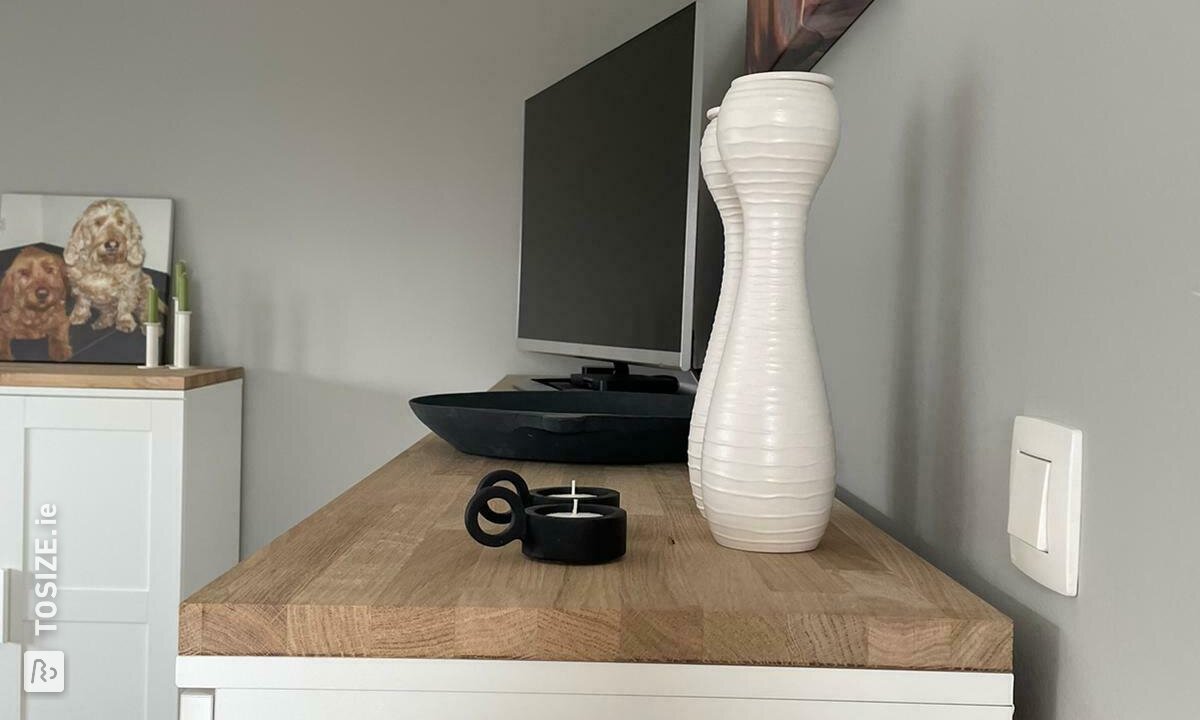 Create this project yourself with sheet material cut to size by TOSIZE.ie!
definition
We had bought fairly cheap standard cabinets at Ikea that are very practical as storage. But they are only in white a bit chilly and unsociable in the bedroom in the attic. That is why we ordered rustic oak tops with a thickness of 26 mm at TOSIZE.com, which we placed on top of the cabinets as a 'topper'. It is very sleek and immediately makes the atmosphere a bit more cozy and the look of the cabinets more luxurious. We are very happy with it.
Solid oak worktop
First we had to build the Ikea cabinets. Sometimes they won't be next to each other very soon, so we connected them with some screws so that they fit together well. Then we measured the cabinets - because there is a TV on it, we took the actual depth of the cabinets so that there is a gap towards the wall where you can run the cables. Please note: because of the plinth you do have a gap to the wall, so if you want the plate to connect to the wall, you have to add that to the depth of the cabinet. Then plates ordered from TOSIZE.com. Went completely hassle free and clear information about pick up. End result .... very nice and sleek. If necessary, we put the plates in a matt colorless varnish to protect them against dirt and stains.
The dimensions of the project
Different sizes: 41.0 cm wide and 156.5 cm long and one of 234.0 cm long, thickness of the rustic oak panel: 26 mm
Experience with TOSIZE.com
You could not find these kinds of plates in the hardware store, so I was very happy that I had discovered TOSIZE.com. Clear communication and all agreements perfectly fulfilled. Moreover, easily accessible via A12 ... highly recommended!
What others made with Timber boards