Pimp IKEA cabinet with robust oak, by Mario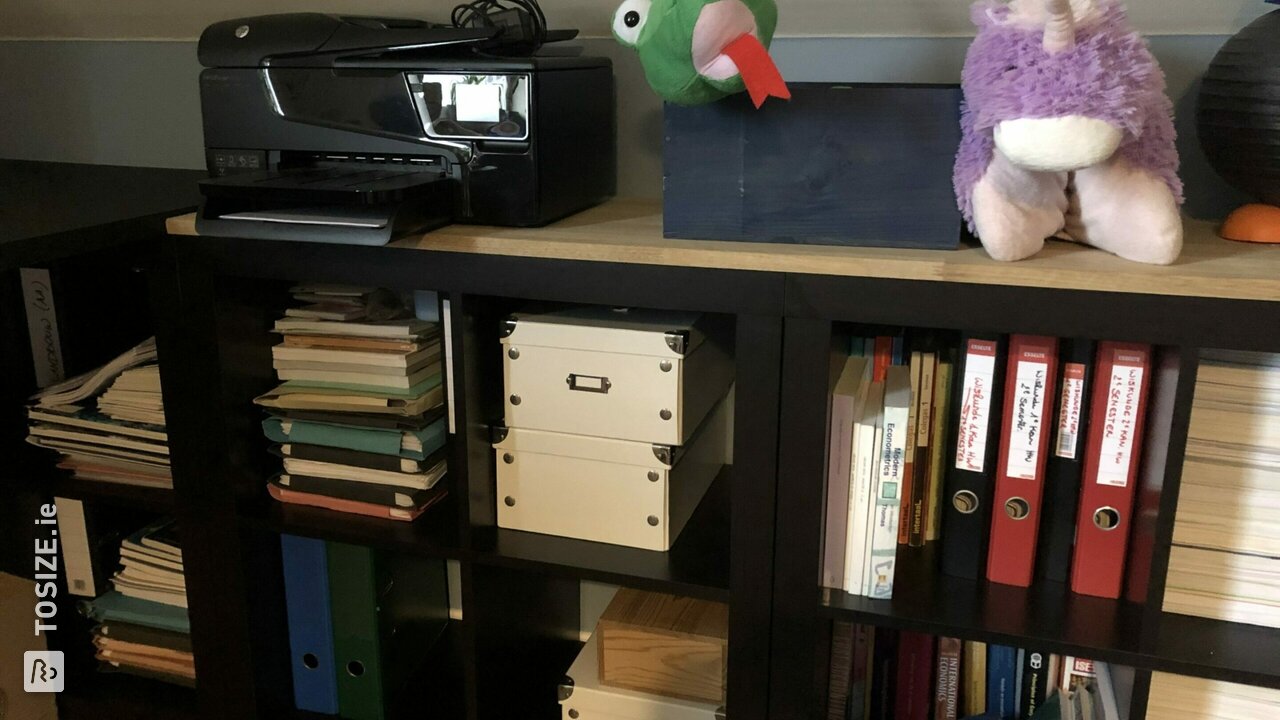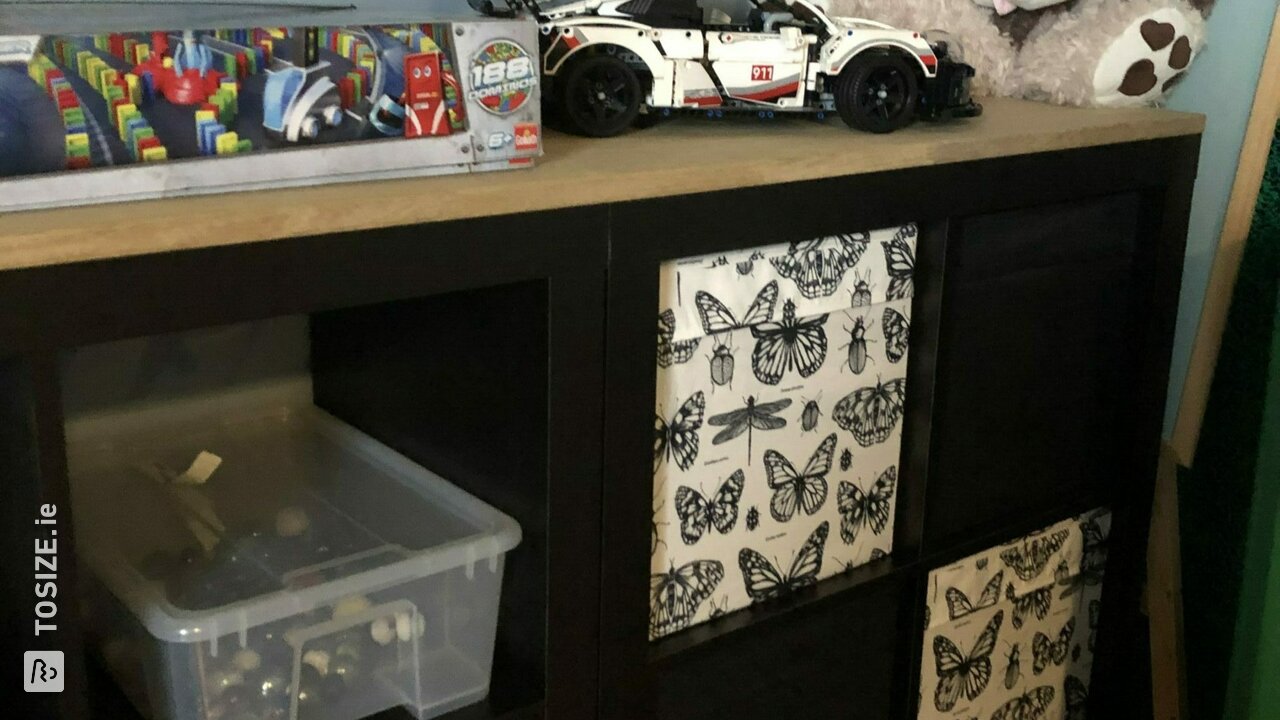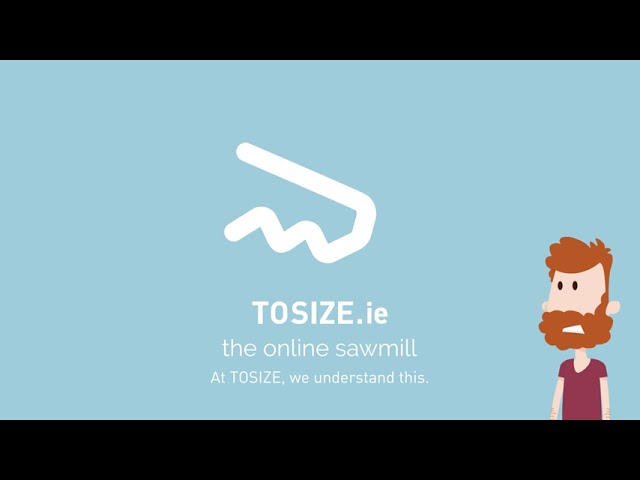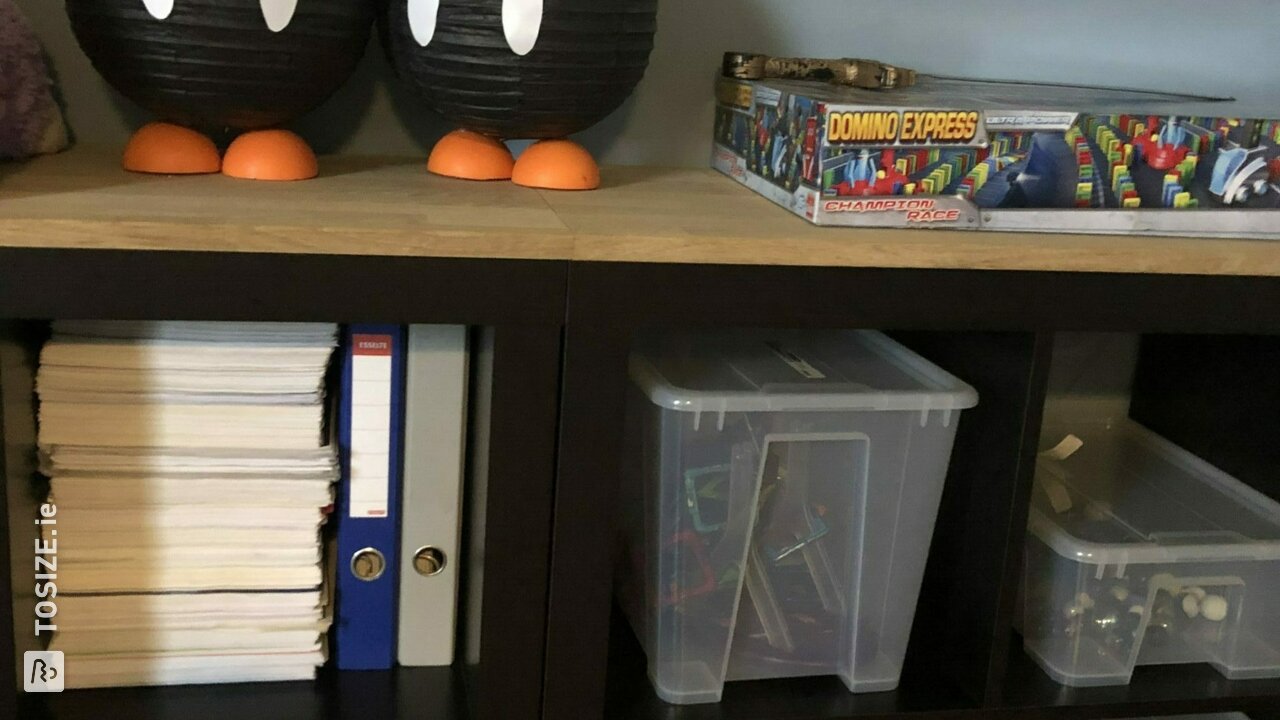 Create this project yourself with sheet material cut to size by TOSIZE.ie!
definition
We gave the playroom in the attic a little more 'luxury' by placing a solid worktop on top of the Ikea cabinets. The children can now put things on the cupboard without worry. No more scratches!
Solid oak worktop
Have the solid worktops cut to size. The countertops are sanded smooth by hand. First with a coarse grain. Then with a fine grain. The worktops are placed on top of the cupboard. Make sure that the worktops lie neatly on the underlying cupboard. Then the worktops glued with silicone. Clamped the worktops with a glue clamp so that they can no longer move. A screw is also screwed in along the inside of the case. The glue clamps were removed the next day. The screws remain.
The dimensions of the project
400.0 cm by 50.0 cm
What others made with Timber panels