Make a loft bed yourself, Daniel went for it!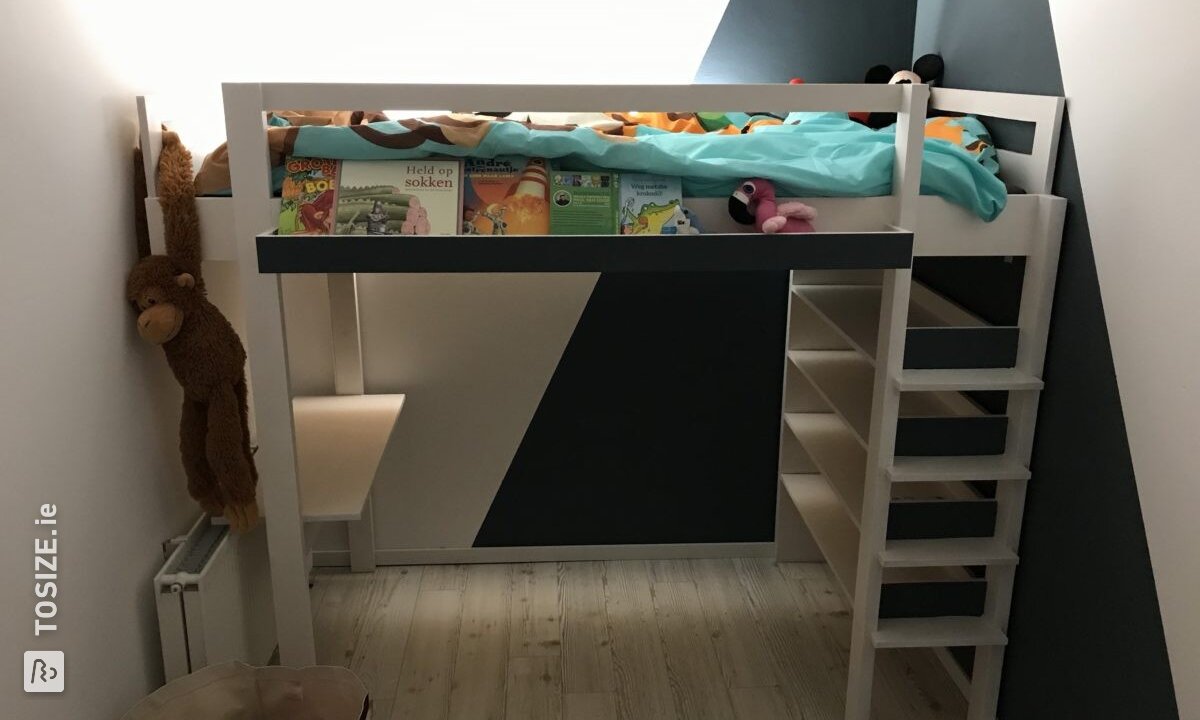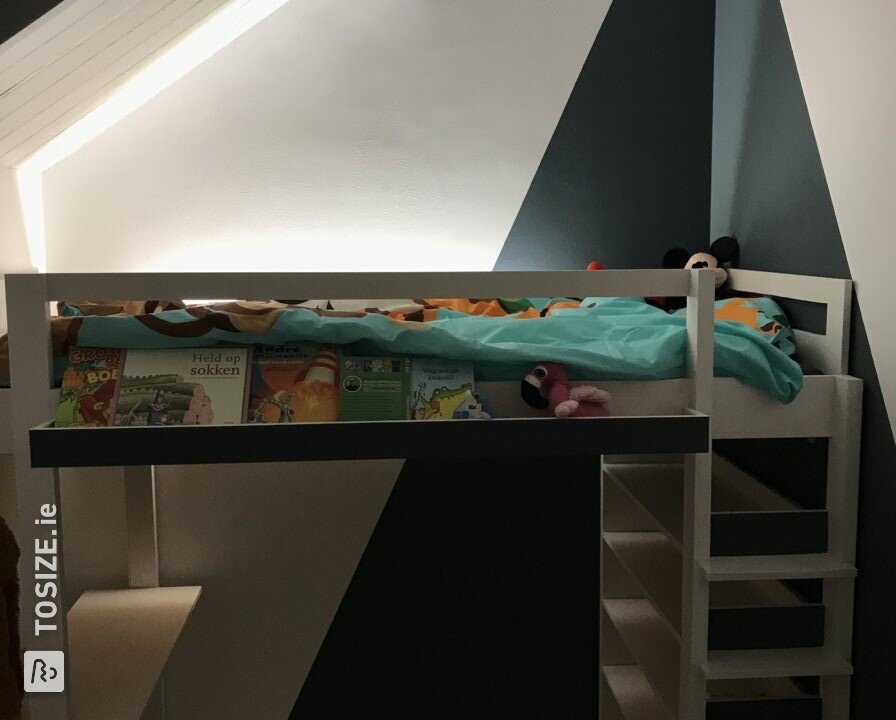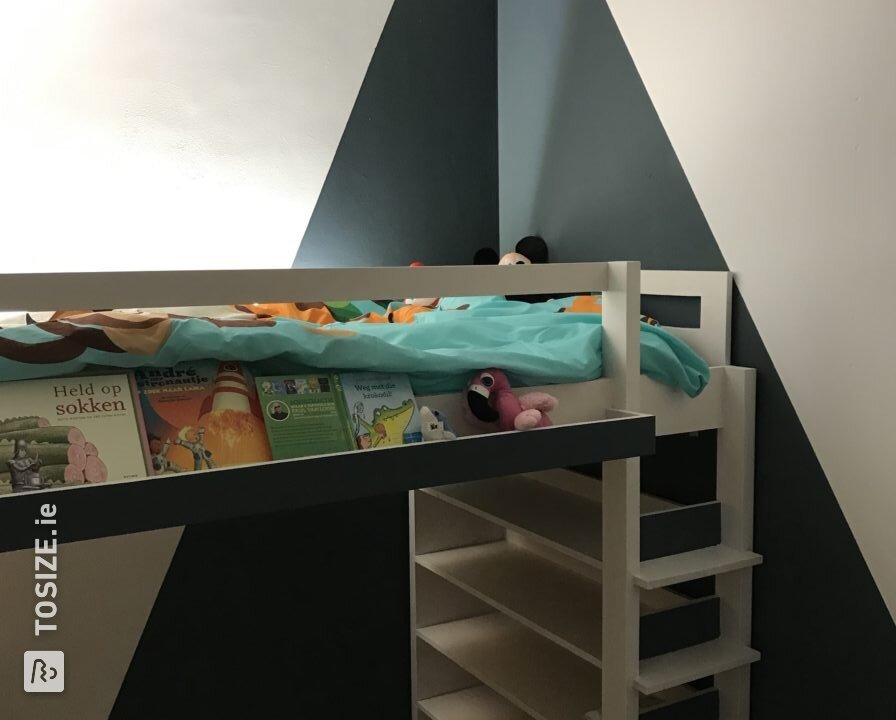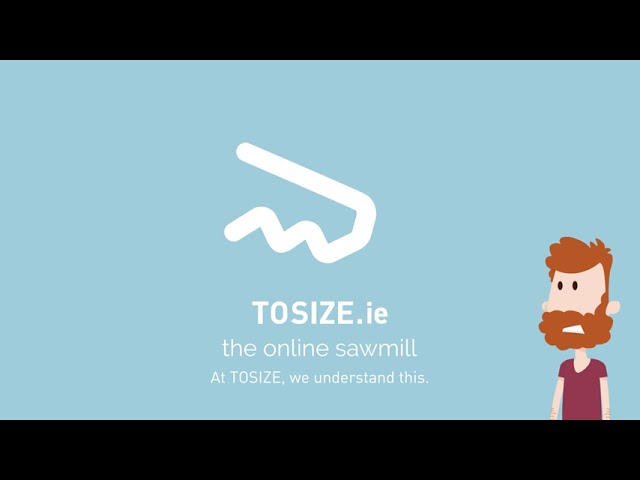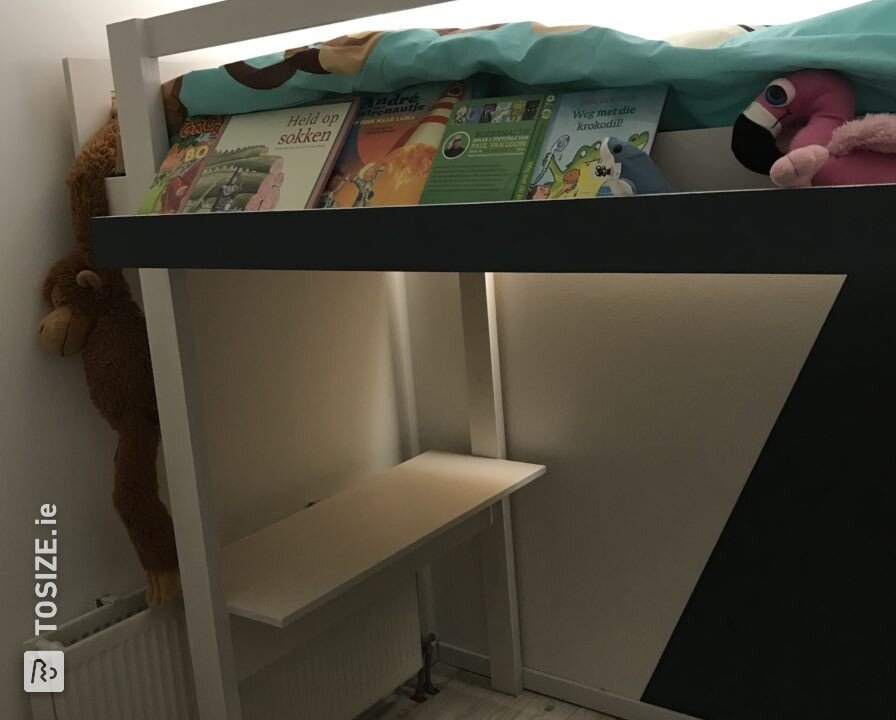 Create this project yourself with sheet material cut to size by TOSIZE.ie!
A multifunctional loft bed
Beautiful loft bed made of beech plywood, handy storage compartment for books, spacious shelves that simultaneously form the stairs. Light strip on the back for beautiful indirect light in the room.
Tailor the loft bed
After a long search on the internet, I found a nice building plan for this loft bed. Or rather: it is a combination of two different loft beds that I have put together myself. This changed a lot of dimensions that I had to calculate myself, so it was a bit exciting when the wood was delivered ... But it all turned out to fit neatly! Beautiful hill connections were made at all viewing points, and further tightened. Everything finished with white wash with a few vintage blue details. A light strip mounted behind it, this creates a nice end result. I am very satisfied for a novice / inexperienced handyman, this tastes like more.
A loft bed for the kids
1650x2036x936 mm (hxlxb)
Experience with OPMAATAGEN.nl
The plywood was delivered on time and in perfect order.
What others made with Plywood