A stair cupboard in three simple steps by Patrick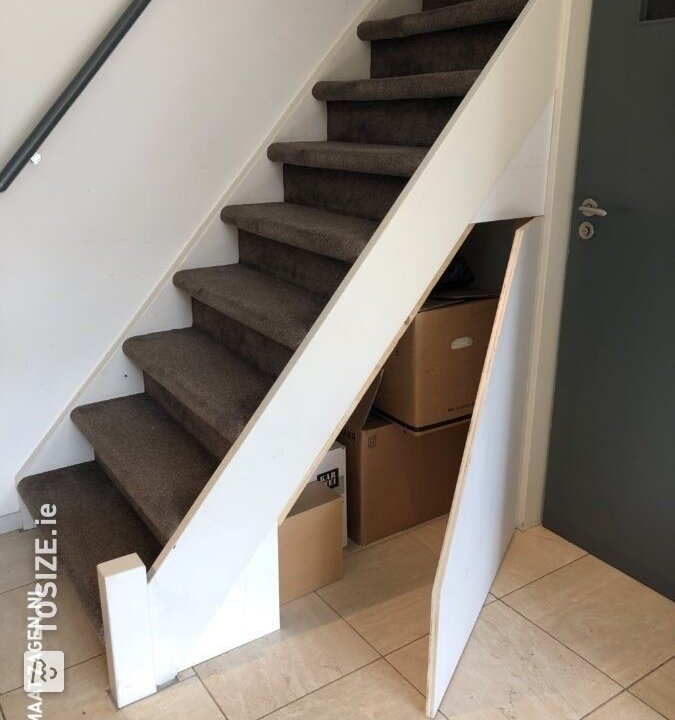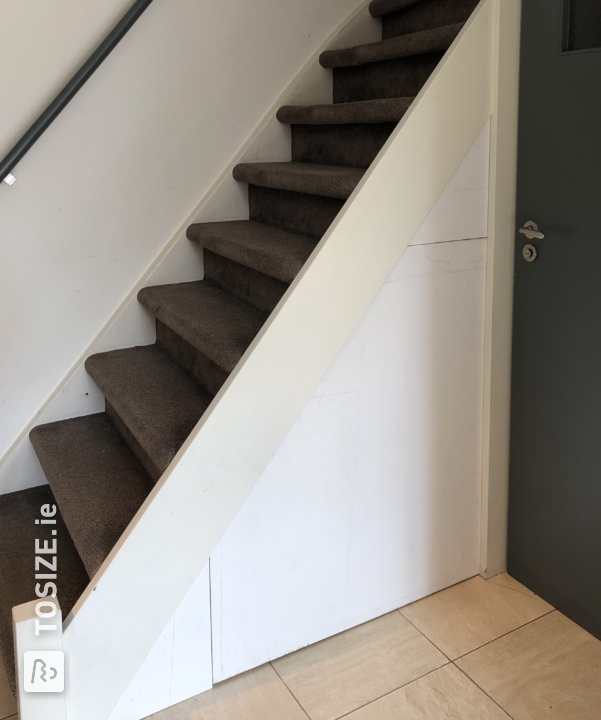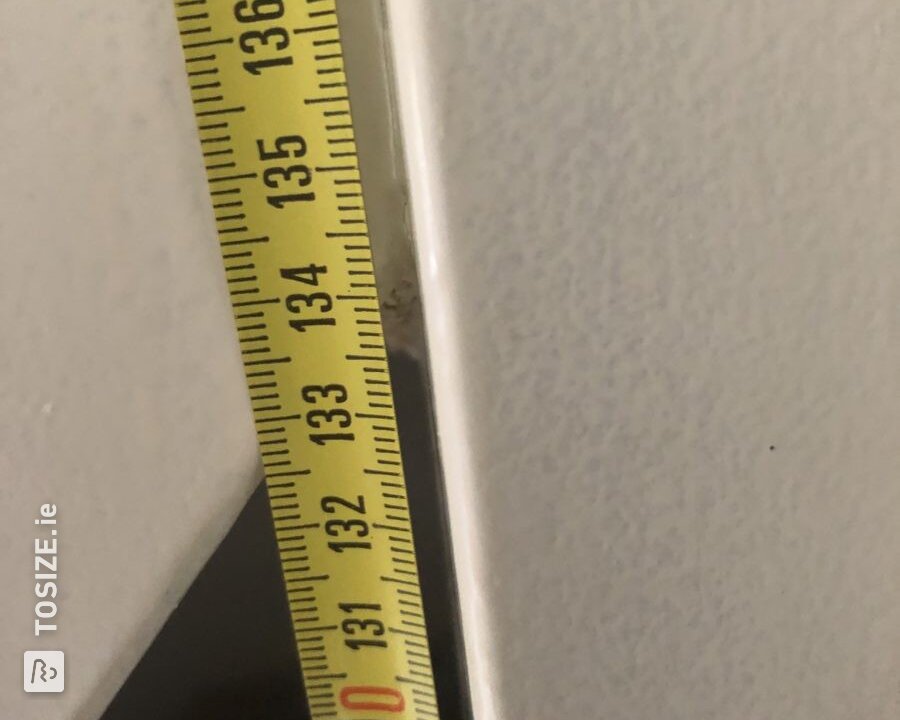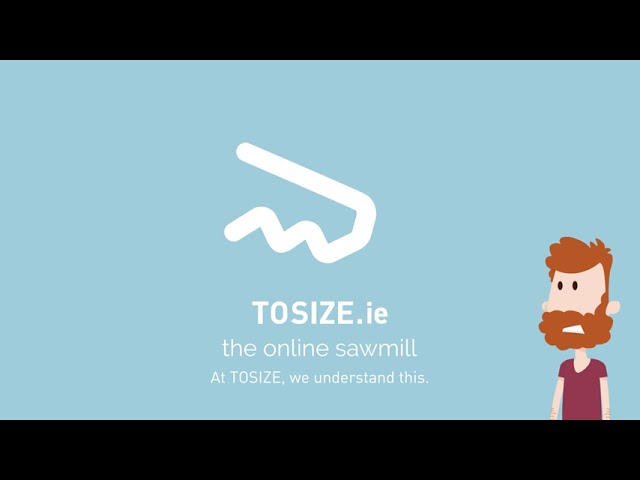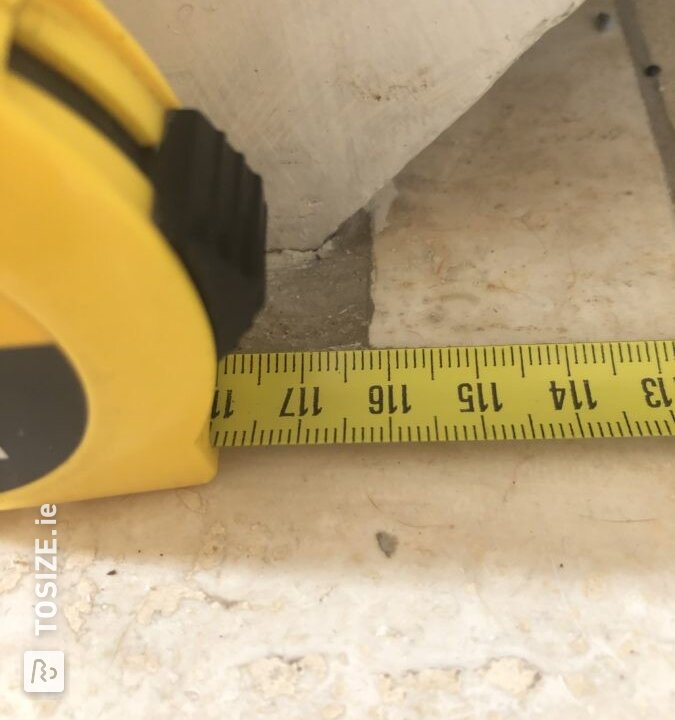 Create this project yourself with sheet material cut to size by TOSIZE.ie!
Description
Often there is such a triangular hole under the stairs where things are put down. It quickly becomes a mess that way. The hole is triangular so that seems difficult but it is not too bad.
This is how you make a stair cupboard in 3 steps:
Measure the bottom and the height of the hole and order the 'right triangle' plate to that size. If everything was straight, the plate will fit exactly in the hole. I used primed plywood that is light and strong. I chose a thickness that was thinner than the edge of the stairs so that everything would fall in. You also order some slats of the right size.
Make 2 cuts on the top and side of the plate so that you get 2 triangles and a pentagon. I used a circular saw with a crossbar so the cuts were straight. Due to the thickness of the saw you now also have a door (the pentagonal part) that has enough space to turn.
Assemble everything. Mount the triangles on battens that you have attached behind the side of the stairs, mount 2 concealed hinges and hang the door. In my case I then had to remove something from the bottom of the door because the floor is not flat but everything else fit perfectly.
The result, a stair cupboard within three simple steps. And a practical description of how you can realize your cupboard under the stairs with a little help from
TOSIZE.com
.
What others made with Beams and Battens, MDF and Plywood