Make your own pantry under the stairs, by Martin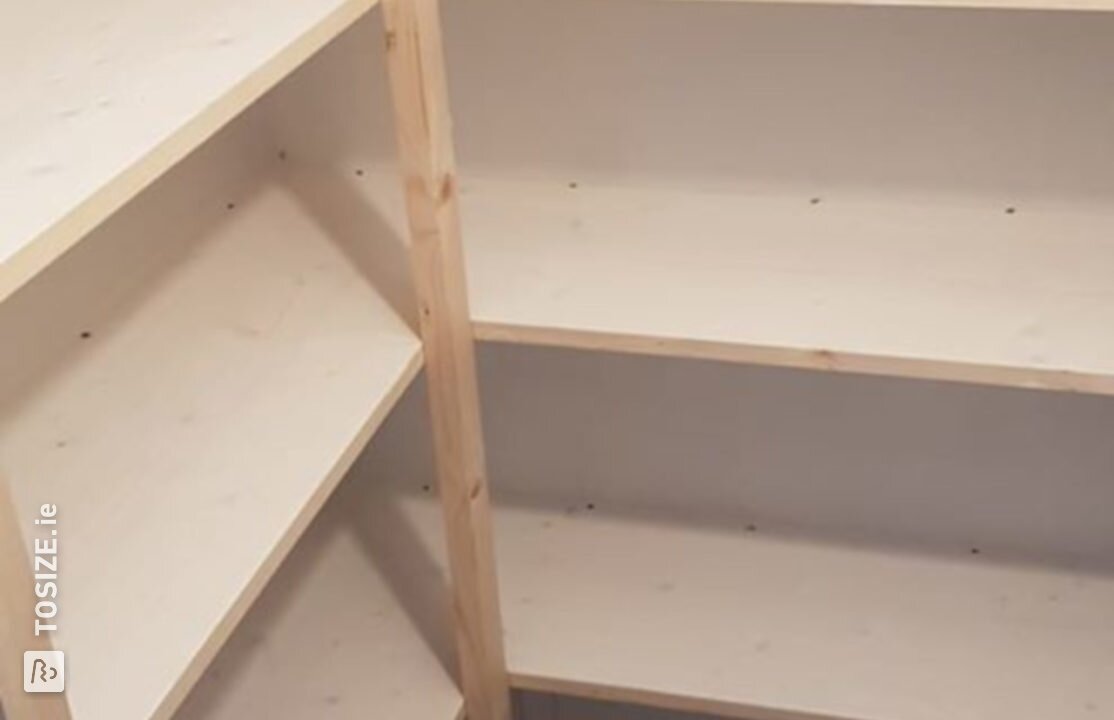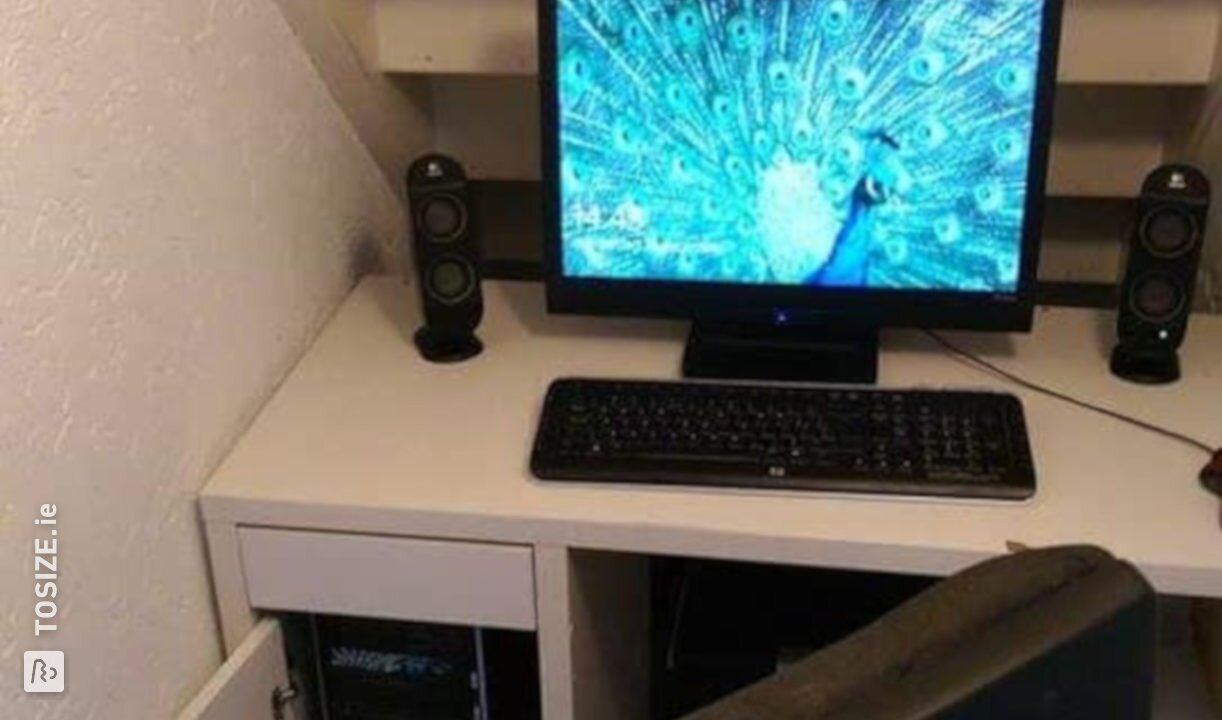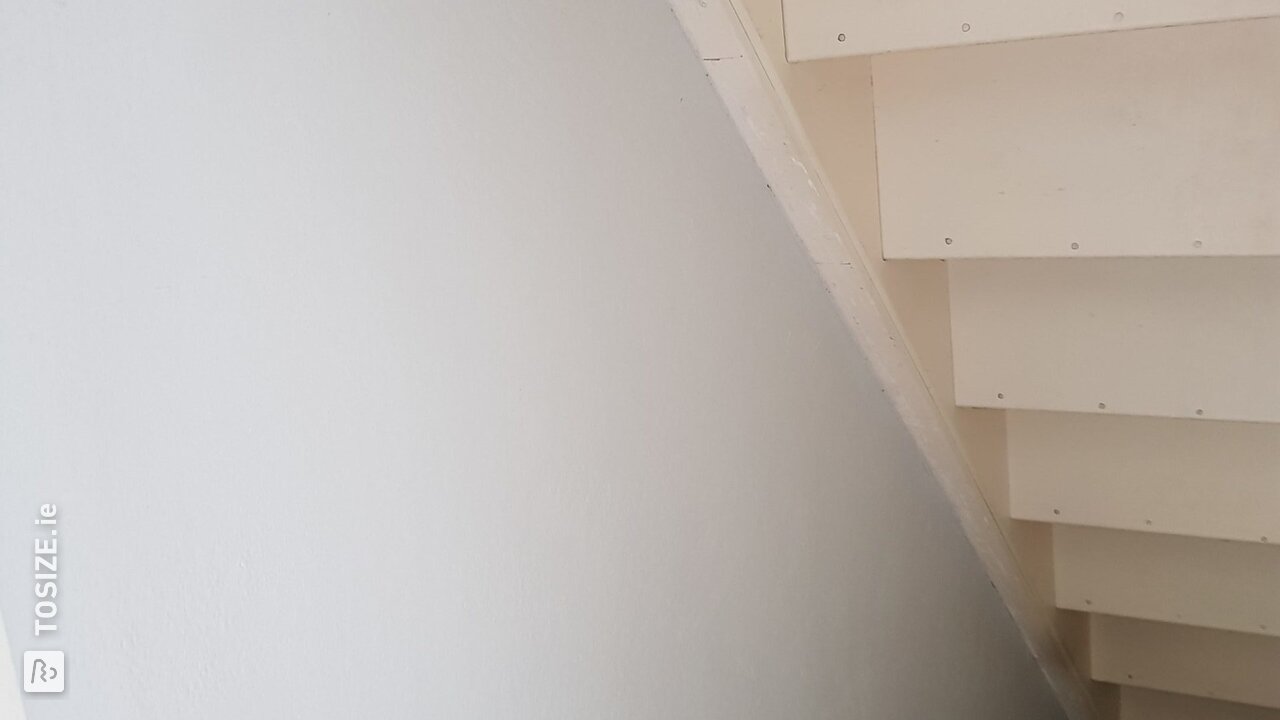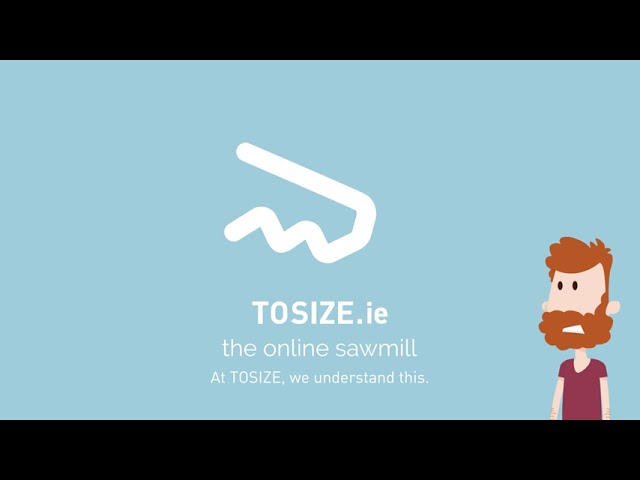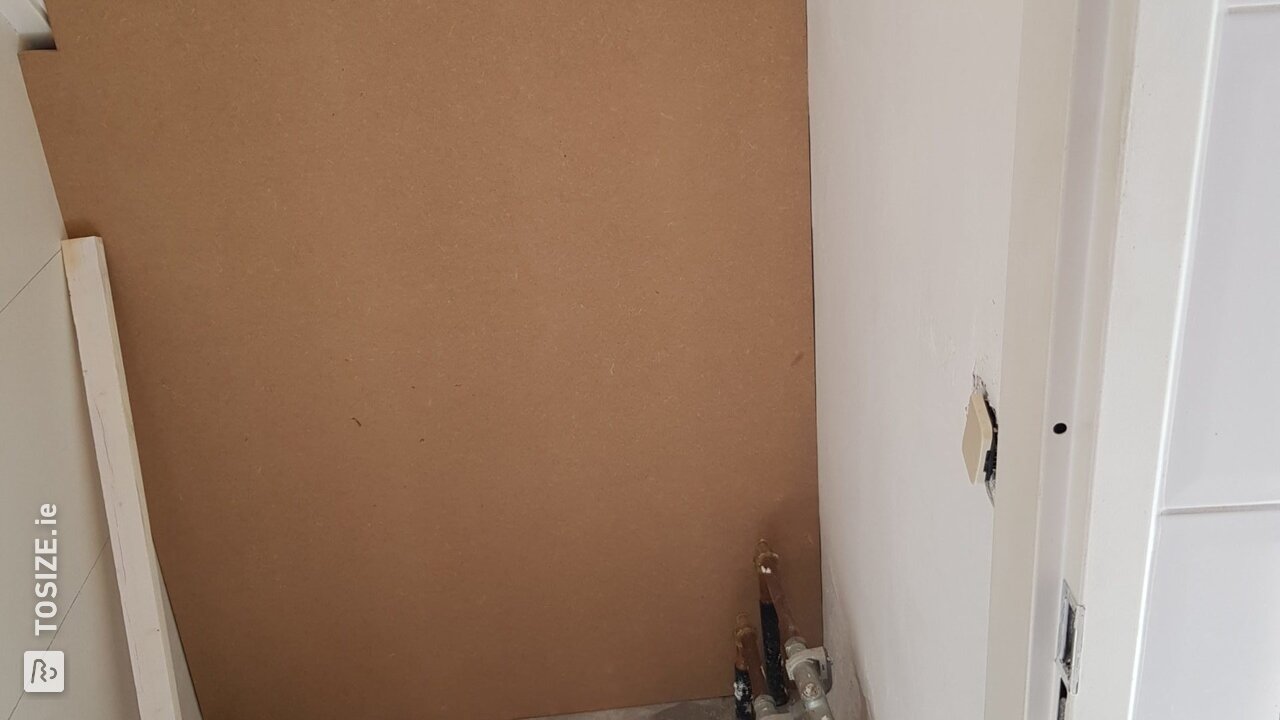 Create this project yourself with sheet material cut to size by TOSIZE.ie!
Description
I have finally made a neat pantry from the cupboard under the stairs, which for a long time served as a junk room and last year as a tiny office. Been struggling with it for years. I am definitely not a handyman. Didn't even think about sawing the planks. The fact that I could order everything in the desired size at TOSIZE.com was the deciding factor to do this now.
How to make a storage cupboard under the stairs?
Cleaning up It's not rocket science, of course. So, first the office demolished. And a room above that. Preparations Then I was left with a tiny cubicle where the previous residents had smeared granol on the walls. And not so neat. So, first that with fix-and-finish neatly (enough). Then remove the old laminate. And painted everything. Ordering online to measure From the internet (Pinterest) I got a list somewhere with logical distances between shelves for a pantry. I measured this neatly, marked it on the wall and then ordered it to size. Neatly mitered. And actually a child can do the laundry. Mounting I have installed the MDF back plate. I had to cut it a little bit so that it fit along the stairs. As a last thought, a hatch was made. So that the camping gear can be stored behind it. Slats screwed to the wall. And attached the ordered planks to it. And along the front a few slats for extra support in the corners. Finishing And for the eye.. The whole finished with a little bit of sealant for the last seams. A piece of silk on the floor so that it does not get dirty while painting! The result is a neat, spacious pantry that we are very happy with. We had 2 drawers in the kitchen that we used for this. The cupboard will fit about 6 times as much. As said. I'm not a handyman. But, this way it tastes like more. In the end, it's just a matter of doing it. I promise nothing, but there is still a elder in the shed to be made. Maybe I'll do that myself next summer.
A custom stock cabinet kast
1.2 meters deep, 1.4 meters wide. Just over 2 meters high.
Experience with TOSIZE.com
TOSIZE.com was the decisive factor for me to tackle a job that I had been putting off for years. Sawing straight and up, that's not necessarily up to me. I thought the price/quality ratio was excellent. And it was delivered on the agreed date. I can recommend you to everyone.
What others made with MDF en Timber panels