Homemade double rabbit hutch at height, by Kim and Roy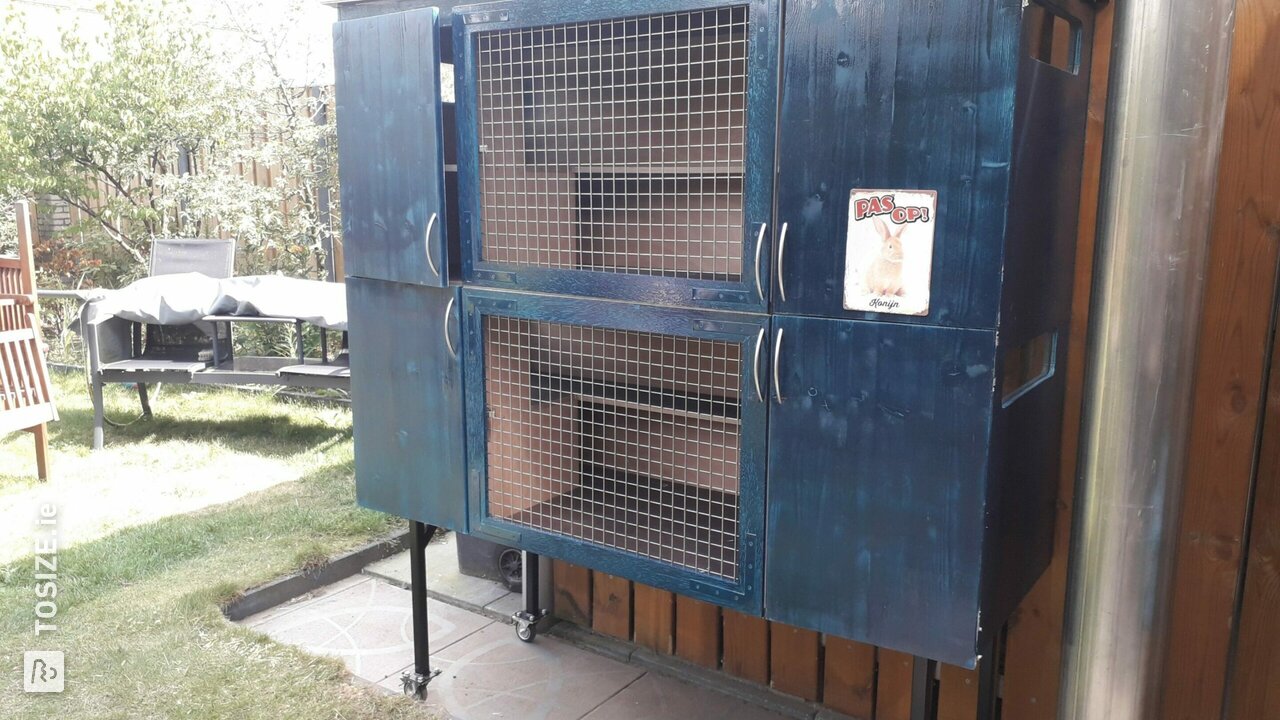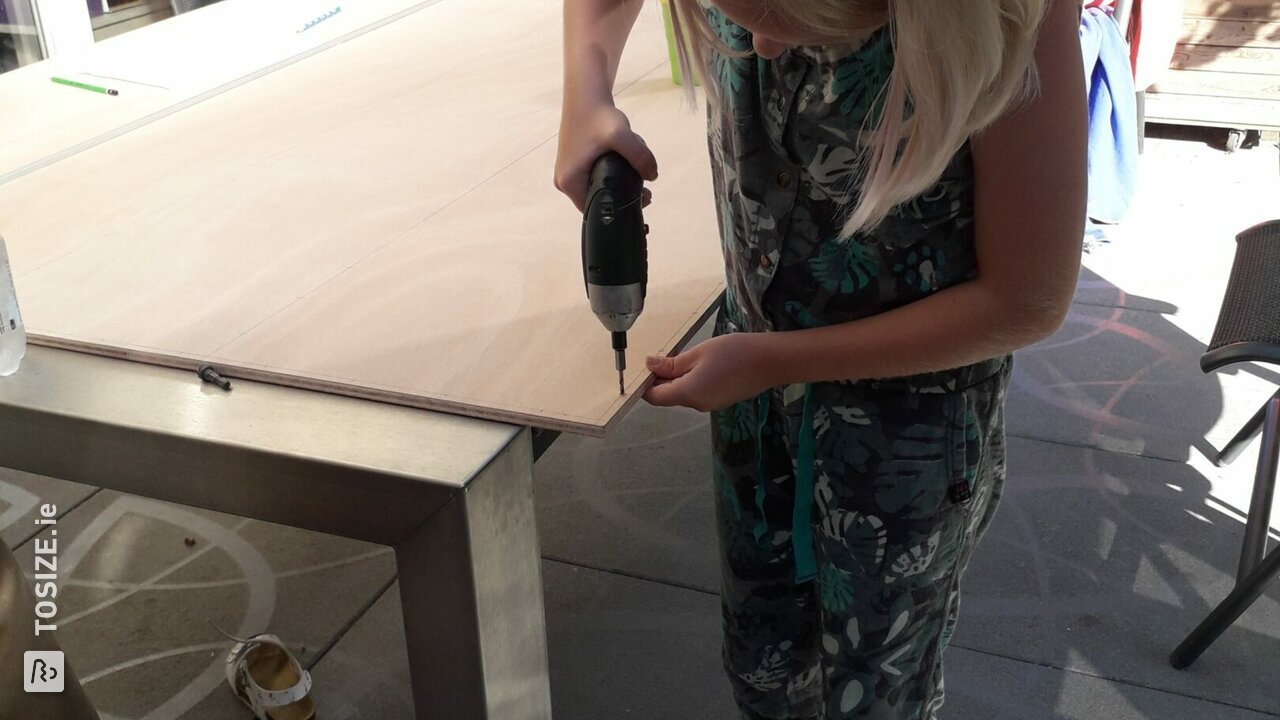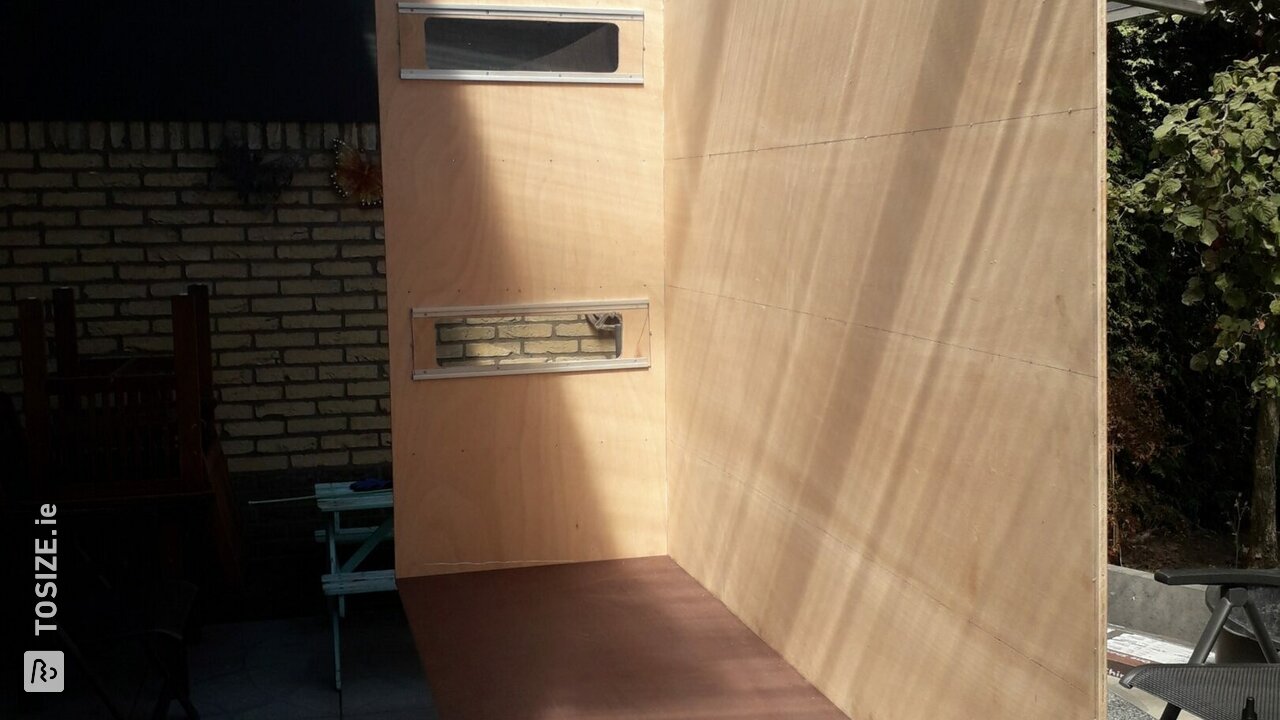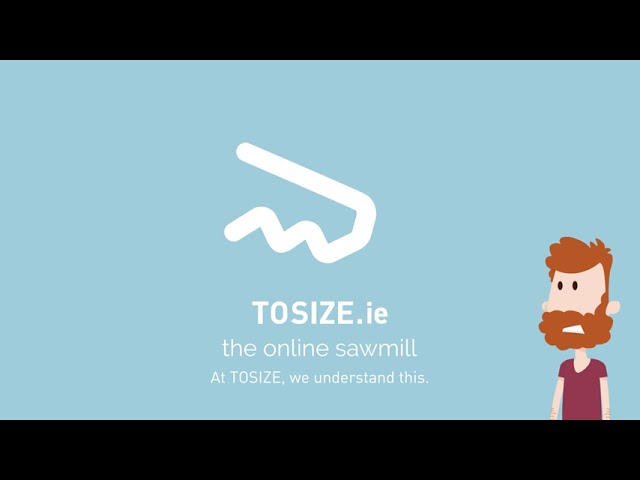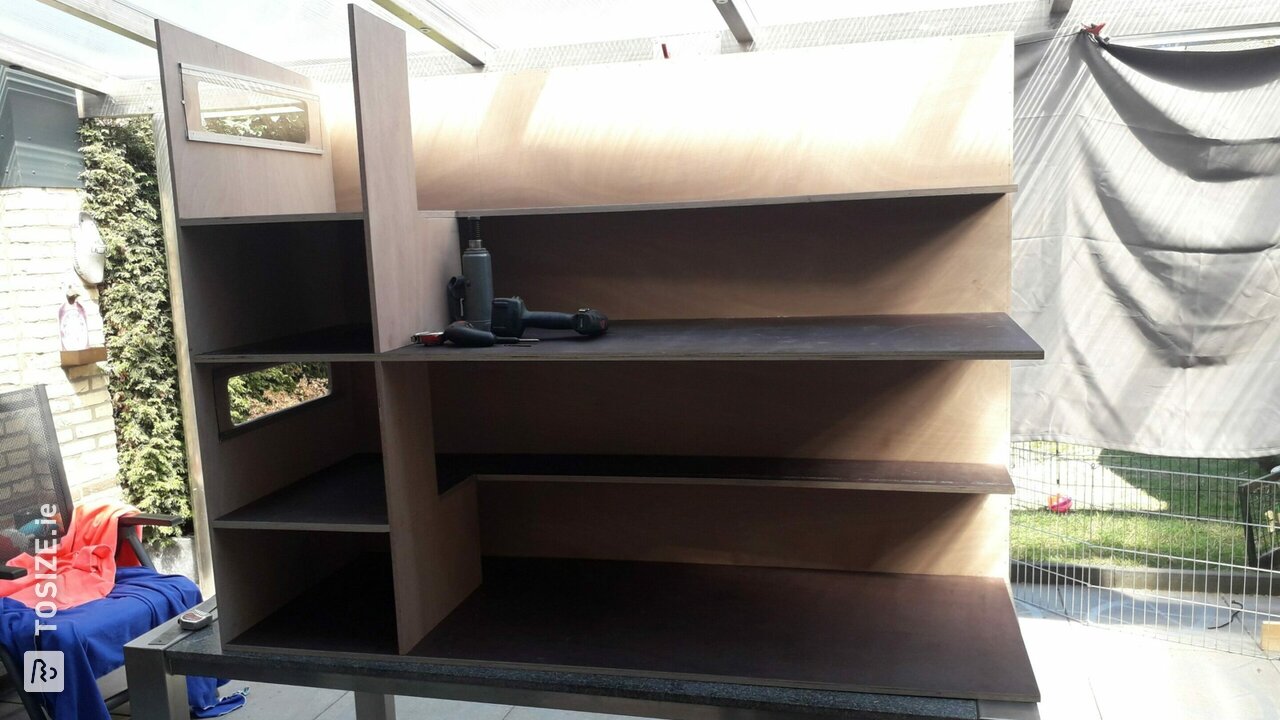 Create this project yourself with sheet material cut to size by TOSIZE.ie!
definition
We had 2 separate rabbit hutches for a long time. This was not always convenient.. then we came up with the idea of a rabbit hutch. The rabbit hutch consists of 2 levels incl. night hutch and "loft".
Work description: how did you realize your project
I already had the main dimensions sawn
at "TOSIZE.com" the recesses etc. were made with the jigsaw. The wood and aluminum for the doors, hinges, shingles and fasteners were sourced locally. The base is made by the company RoWinox. We started with screwing 1 side wall onto the back wall, and the bottom. This way you already get a solid whole. Then all other bottoms and the partition wall were installed. Finally the other side wall. Then the wooden frames for the doors were made and we could prime + spray everything. When that was done, the roof could be put on and we could start installing the shingles. It was finished with an aluminum corner profile. The mesh in the 2 large doors is also fixed with a corner profile all around. (so that the rabbits cannot touch the sharp points of the mesh). The undercarriage was bolted under the loft with carriage bolts.
Final size: What are the outer dimensions?
LXWXH=170.0x60.0x170.0 cm (incl. base)
Experience with TOSIZE.com
Excellent service from TOSIZE.com. I also liked the pricing. The sawing work met the dimensions neatly.
What others made with Phenolic Plywood en Plywood