DIY radiator conversion from multiplex poplar slats, by Melissa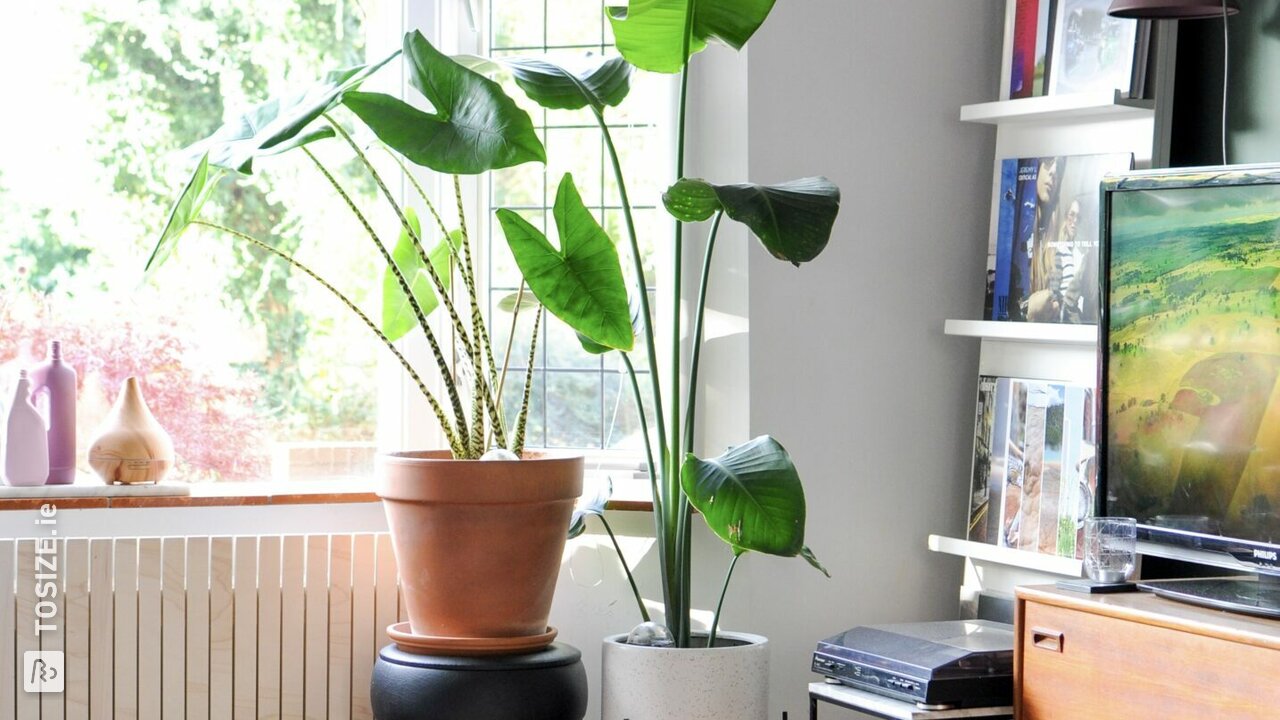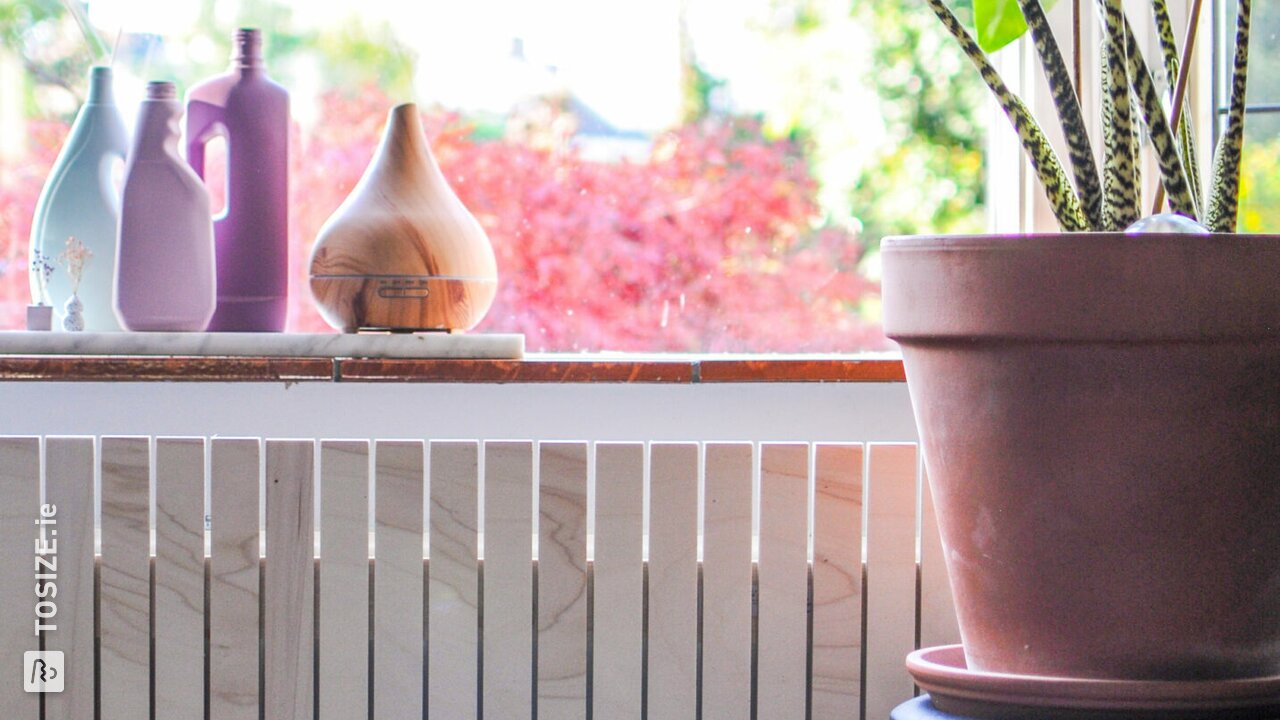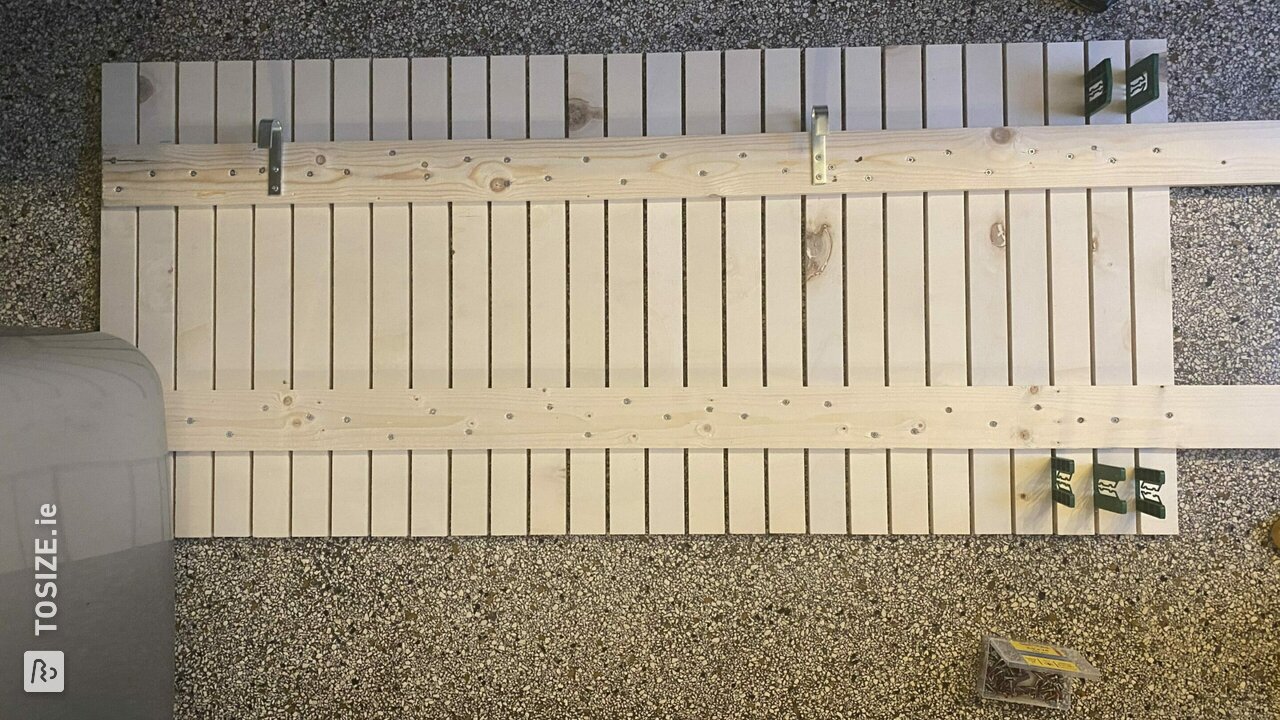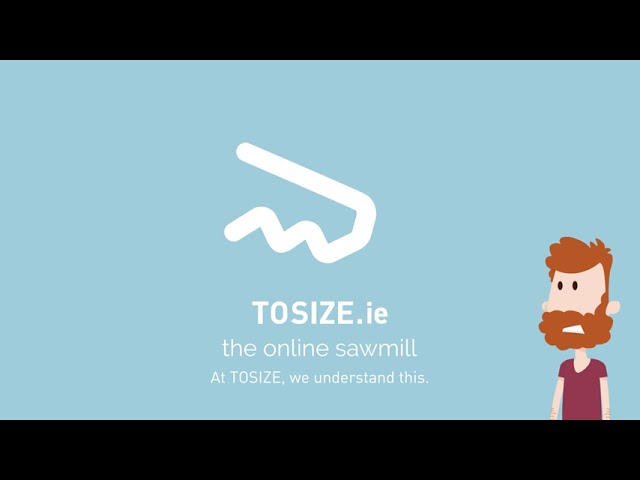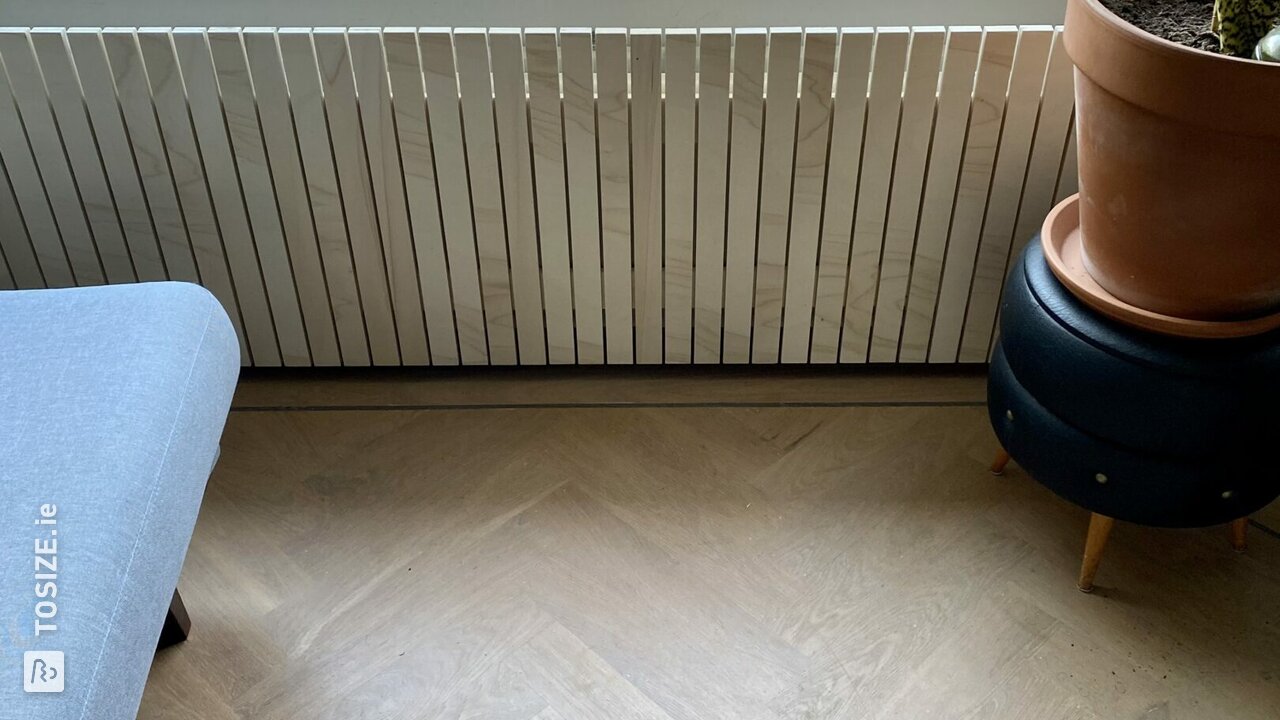 Create this project yourself with sheet material cut to size by TOSIZE.ie!
definition
I made a radiator casing from wooden slats. The casing hangs on the radiator with hooks and can therefore easily be removed again.
Radiator housing with wood look
I used two long slats that are 225.0 cm wide and at least 12.0 cm high. I attached 4 hooks to this. I then fixed all the slats that I ordered to size, 4cm wide per slat, vertically on the long slats with screws. Measure carefully that they are all at the same height, so that it looks nice and tight. And use spreaders, so that there is the same gap between each slat. After all, the heat must still be able to enter the room. On both sides the vertical slats start slightly outside the width of the long slats, so that you cannot see them on the side. And Keith is done. Also check out the project on Melissa
's Instagram page!
The dimensions of the conversion
225.0 cm wide and 55.0 cm high.
What others made with Plywood