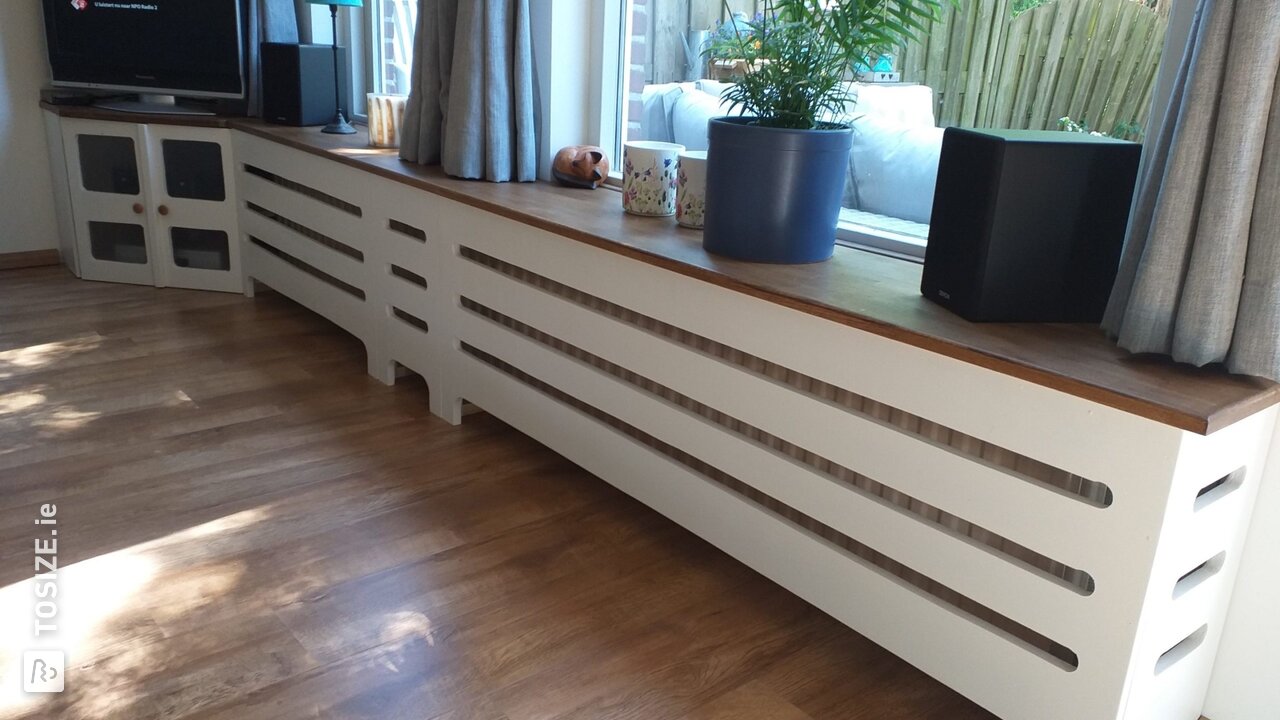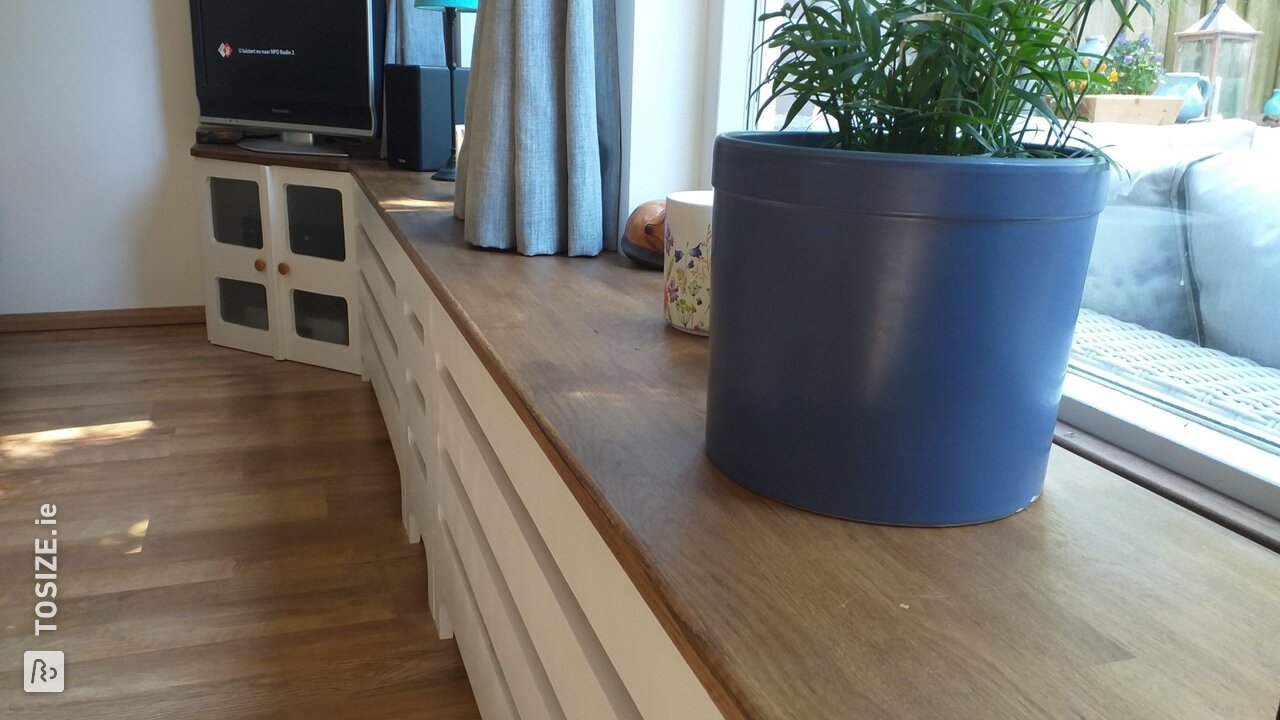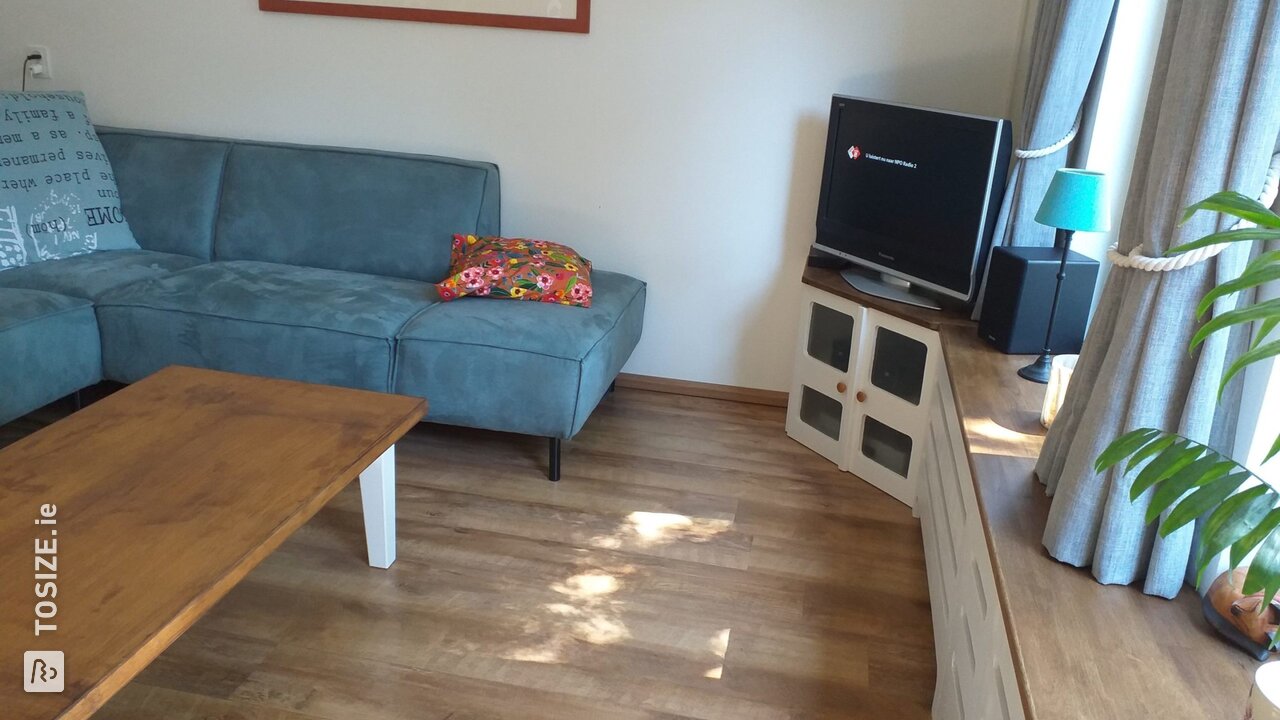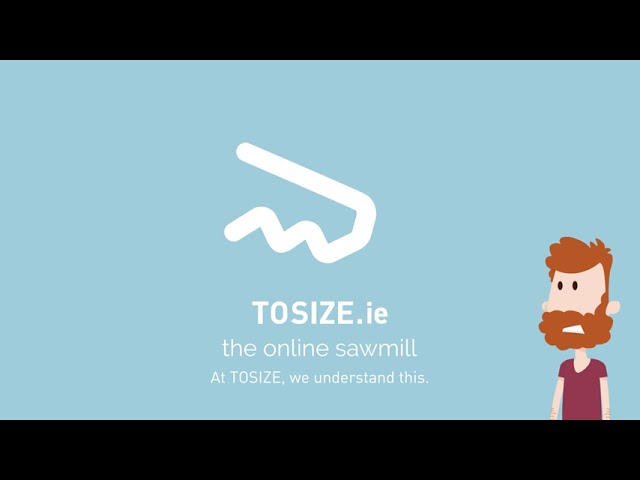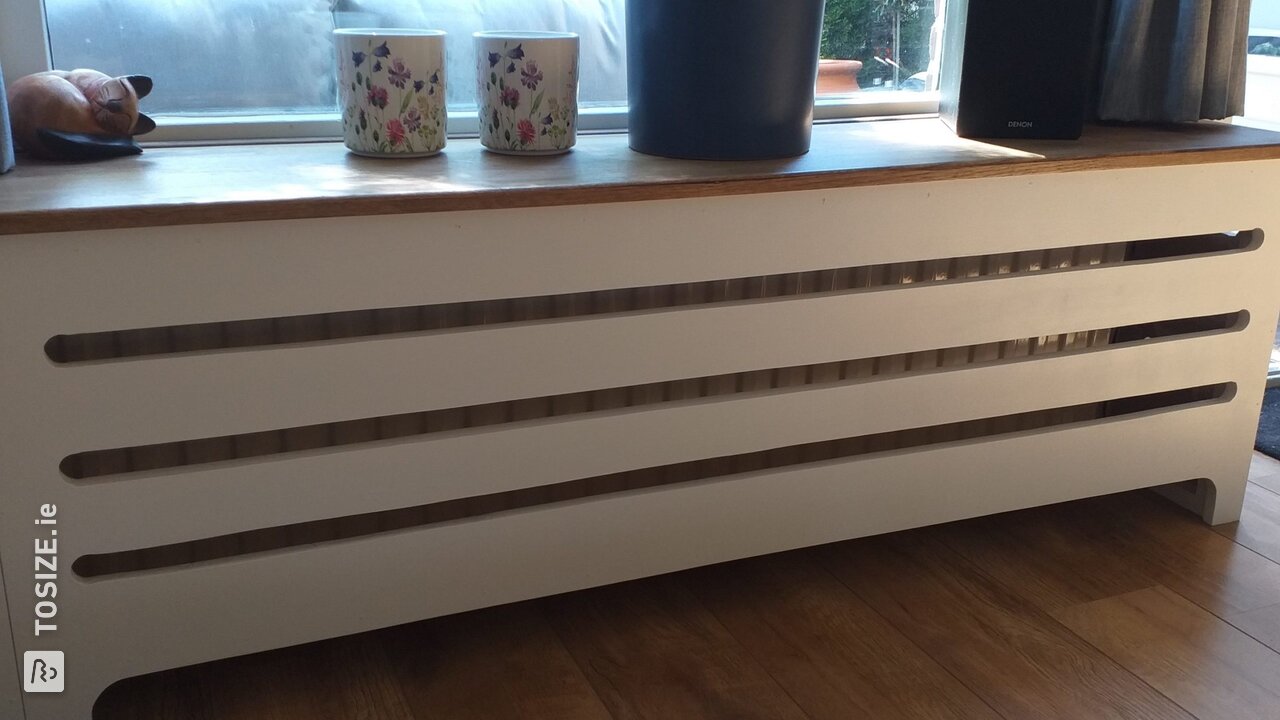 Create this project yourself with sheet material cut to size by TOSIZE.ie!
definition
We have made a conversion for the long narrow radiator in the living room, with corner cabinet for the stereo and TV and widening of the windowsills.
Radiator conversion
First there is a skeleton made of spruce slats. 3 panels with slots are made of MDF. The underside, between the legs is kept quite spacious and sawn in an arc. The MDF boards are painted and nailed to the frame. The oak top that we had ordered from TOSIZE.com was then stained and placed on top. In this way, the wood is well protected and fits nicely with the rest of our furniture. We are very satisfied with the end result and get nice reactions from friends and acquaintances.
Conversion with Oak leaf
The outer dimensions are 270.0 cm x 75.0 cm for the conversion. The cabinet is 75.0 cm high and the corner is 75.0 x 75.0 cm.
Experience with TOSIZE.com
We were very satisfied with the working method of TOSIZE.com. There is a wide choice of wood types and finishes. We have opted for oak with rounded sides. When ordering, the delivery time is clearly indicated and everything is delivered on time and as agreed.
What others made with Timber panels