Make your own pine windowsills, like Annerie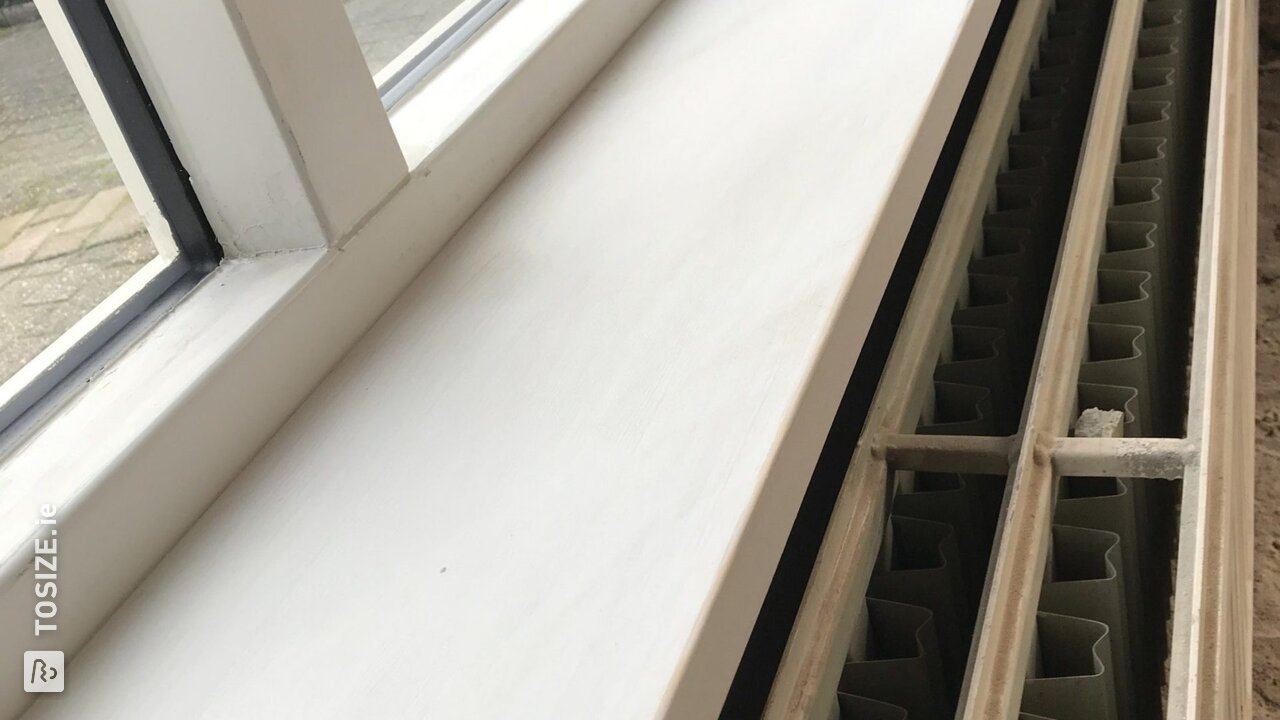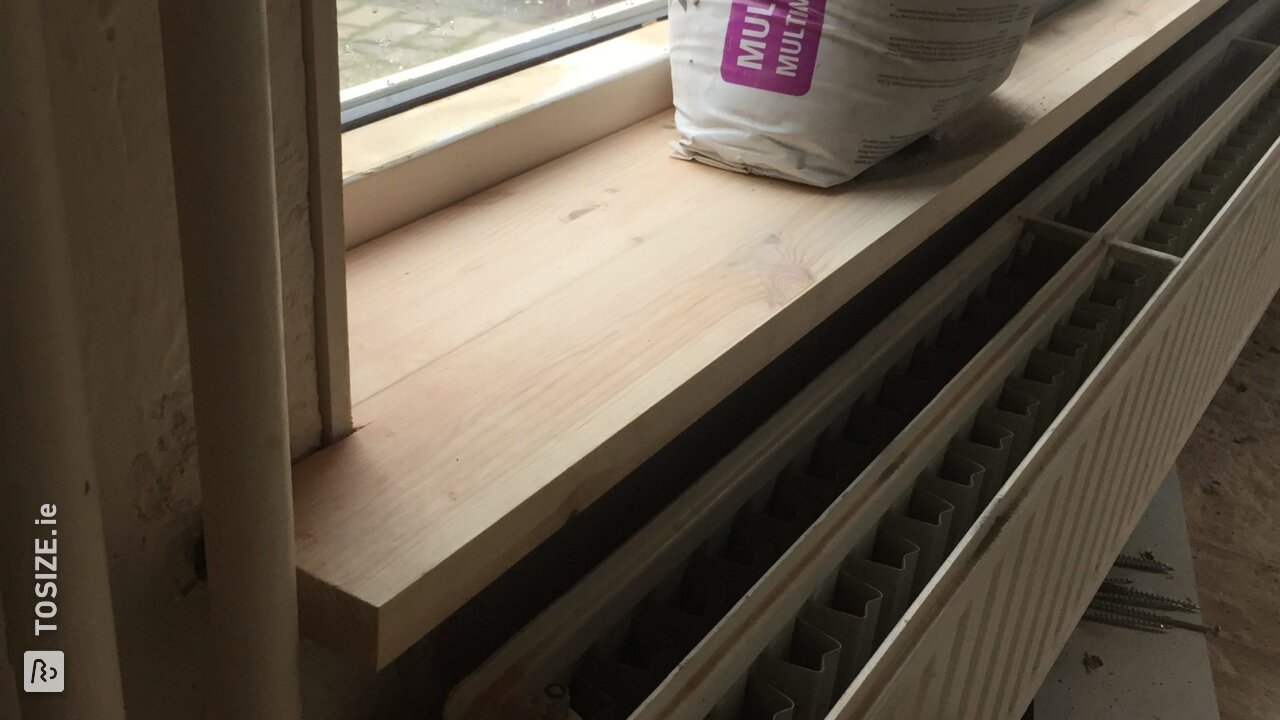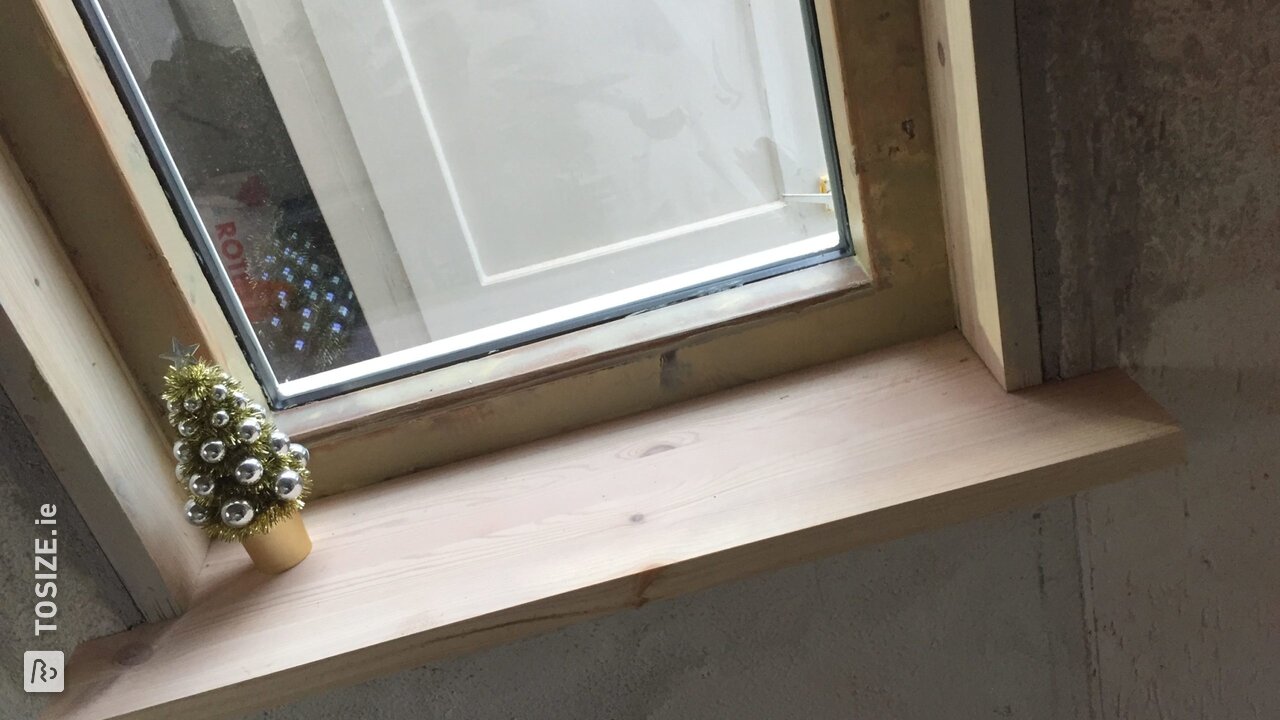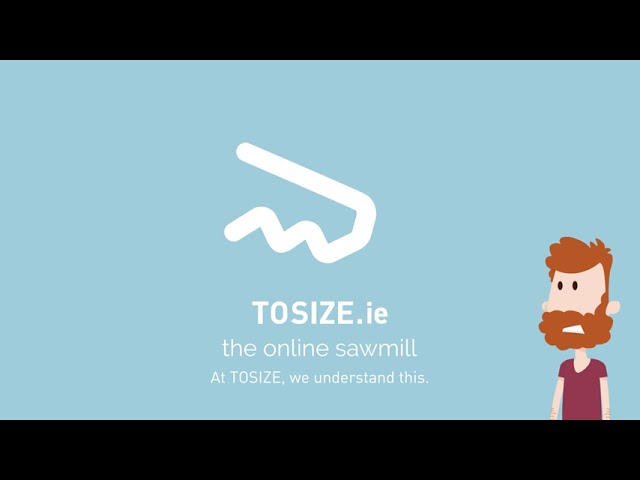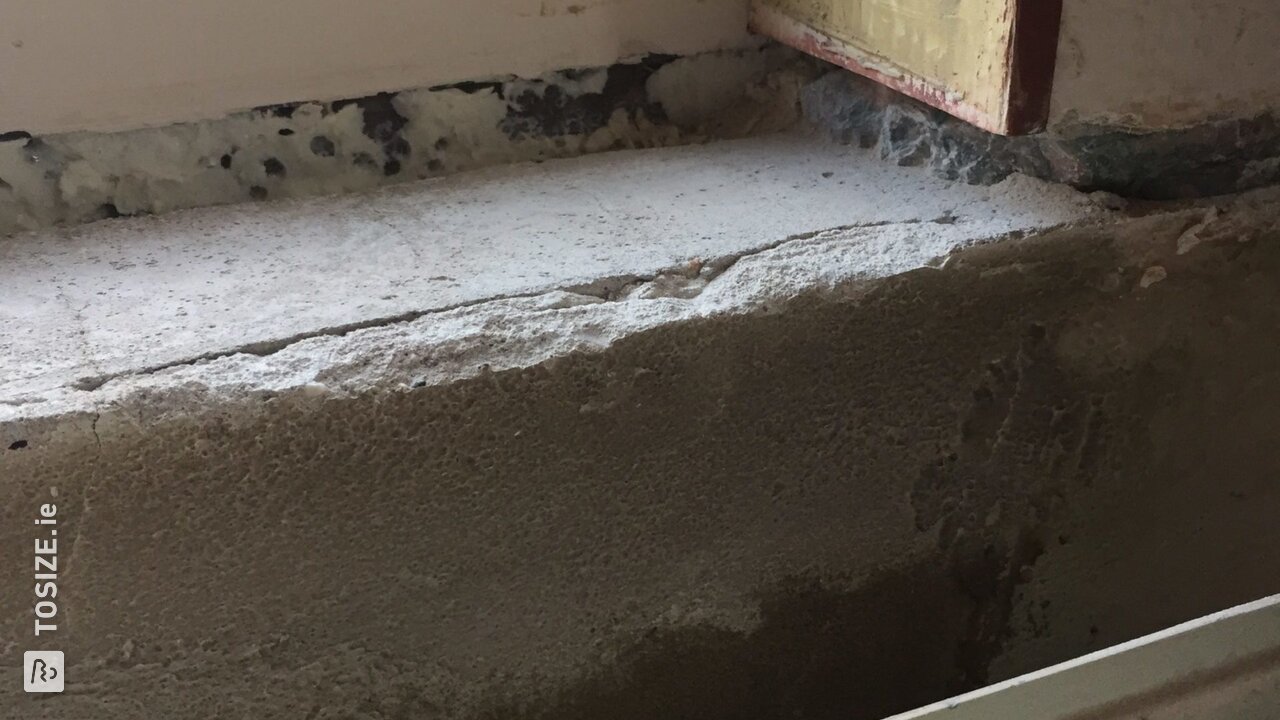 Create this project yourself with sheet material cut to size by TOSIZE.ie!
Making authentic window sills
We wanted to provide our 1930s home with authentic windowsills. Because wooden tilting bars were already present, we opted for pine windowsills.
Order custom pine wood
We wanted to make new window sills for our 1930s home. Because there were all wooden tilting bars on the frames. We have chosen to make the window sills of wood as well.
We have chosen the pine carpentry panels because they have the good properties for a windowsill. First we measured everything and then determined that we wanted to make all windowsills 20.0 cm deep. I ordered all of these to size.
A cardboard mold
We first made a mold from cardboard to see if the windowsill will fit exactly. We then made a drawing of the mold on the wood. Then we sawed this out with a jigsaw, because the wood was already cut to size, these were only a few cuts. With some frames we had more space under the frame than others. So we glued some window sills to the substrate. We clamped others under the tilting bars with blocks, then we screwed them to the wooden tilting bars with screws. Then we removed the adjusting blocks and filled the space with cement. After we have fixed everything, the edges are glued and finally we have painted it completely.
Outside dimensions of the windowsill
The depth we have done the same everywhere, namely 20.0 cm. The width of course depended on the width of the frame. We have opted for the thickness of 28 mm for a robust appearance.
Experience with TOSIZE.com
Super easy site: plenty of choice of woods and finishes! Delivery was fast and the wood looked good. Be sure to order more here in the future!
What others made with Timber panels