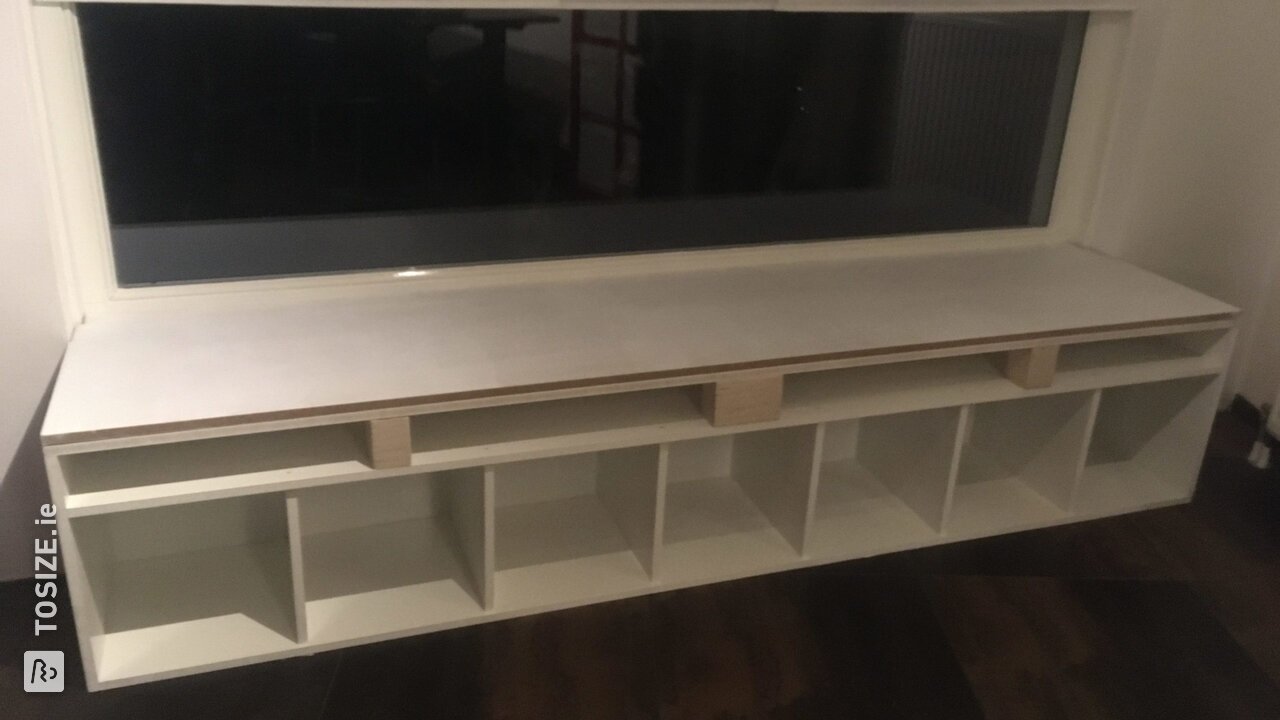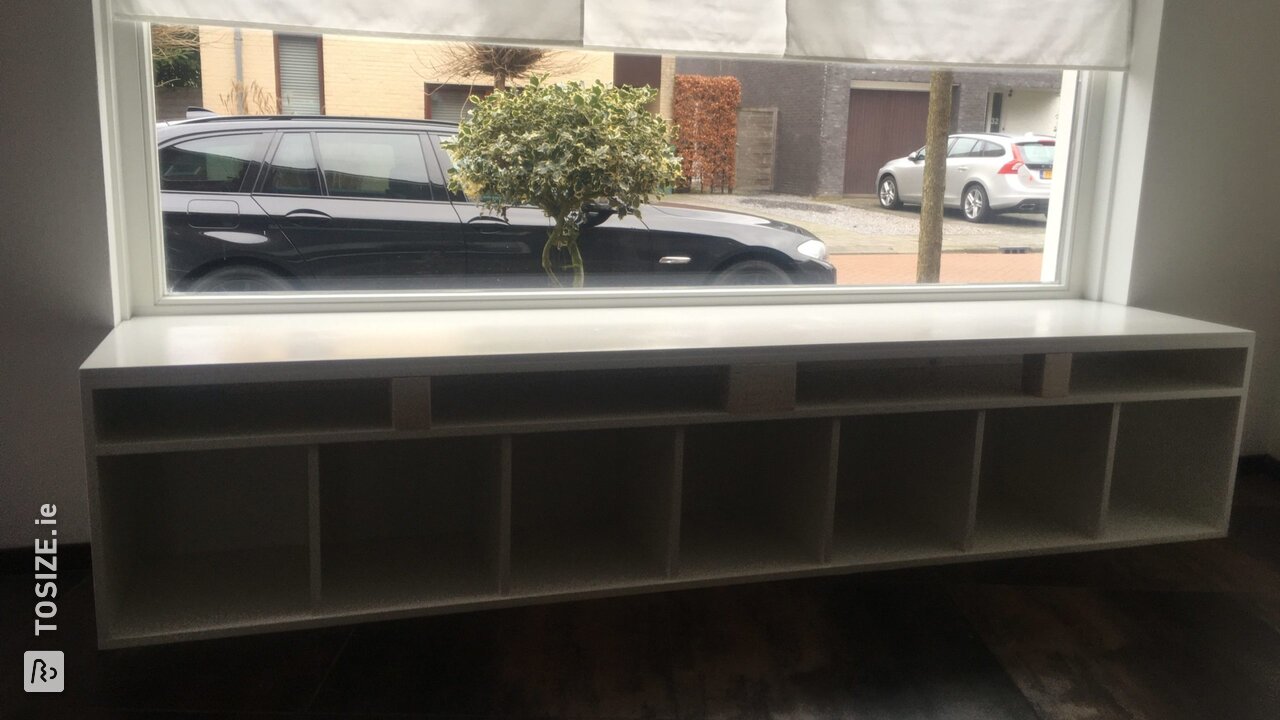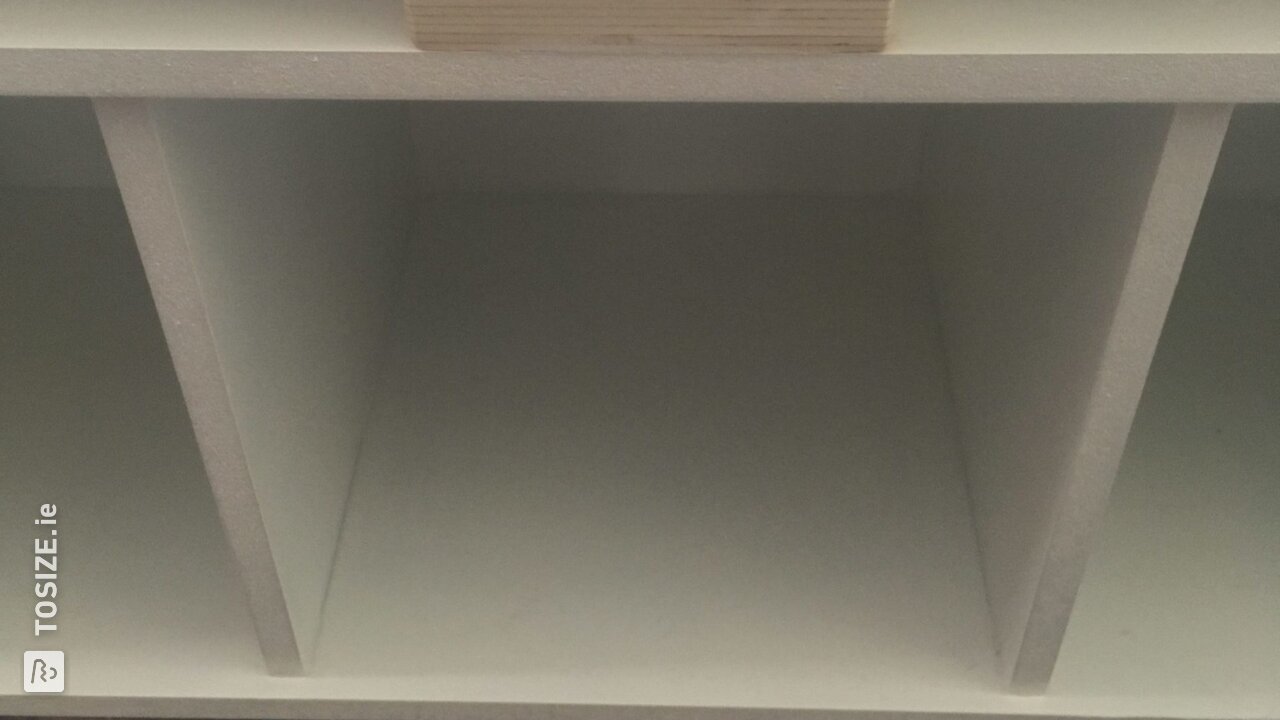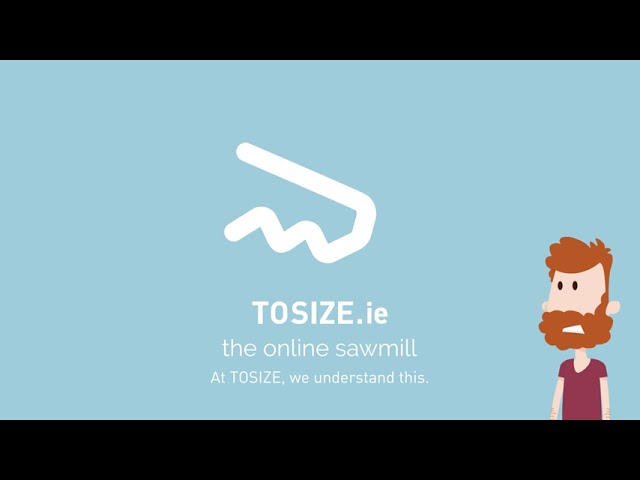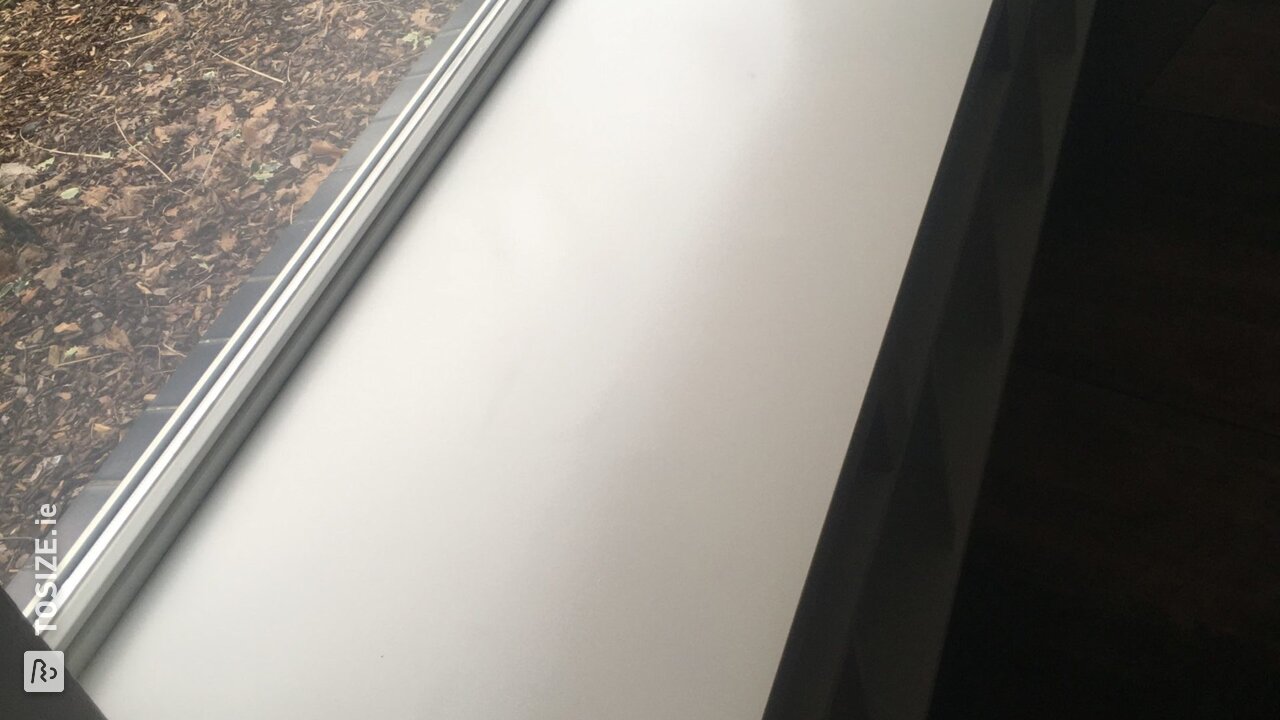 Create this project yourself with sheet material cut to size by TOSIZE.ie!
Description
To make the most of the space, we have made a cupboard for the children's toys that also enlarges the windowsill. The children love to iPad on some pillows on the cupboard. The toys are in baskets. There is an extra space above the baskets.
How did you make the closet?
We already had the baskets. They served as the basis for the sizes of the compartments. The window and the windowsill determine the width. Based on the sketch, I determined the sizes based on 18mm MDF. I ordered this so that I could assemble the cabinet without saws. Neatly pre-drill and use good screws for MDF. Work through the evening and you're done! I primed the planks before mounting. After mounting I painted the cabinet in 3 layers. I made the 3 legs myself by gluing and sanding pinewood to size.
What are the measurements?
The windowsill is 252.0 x 57.6 cm of 18 mm MDF. The case is 49.3 cm high and 252.0 cm wide. The depth of the case is 45.7 cm.
Experience with TOSIZE.com
The planks were perfectly tailored so that I was able to assemble and place the cabinet exactly to size without sawing myself. I made some adjustments after ordering. Perfectly resolved. Delivery also went perfectly. I will definitely order the next project from you again!
What others made with MDF