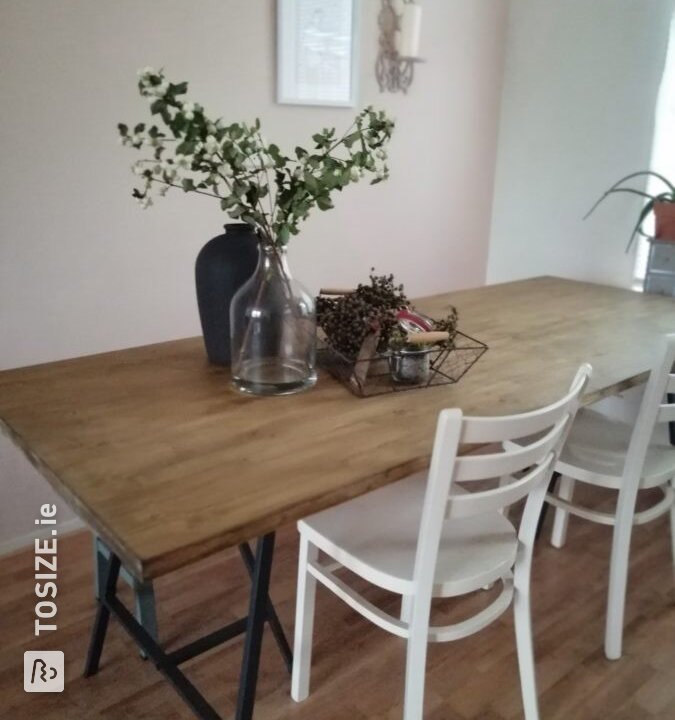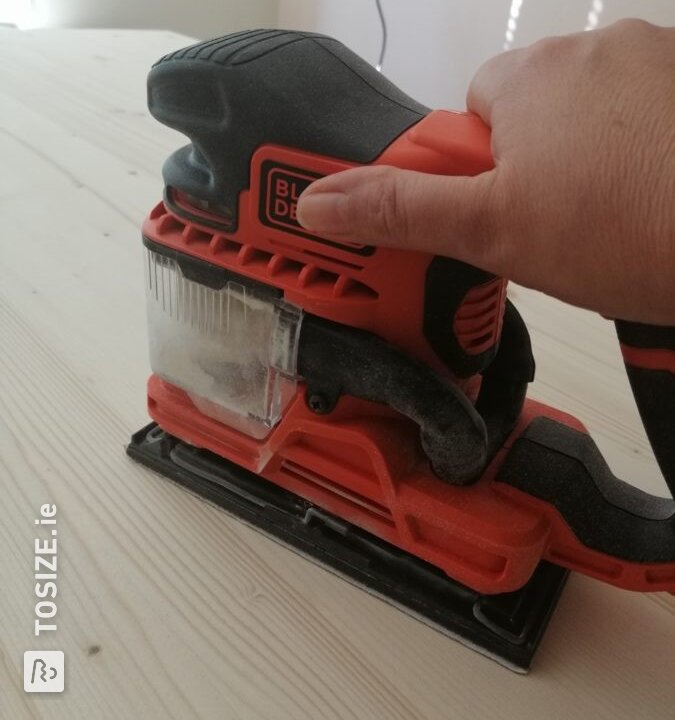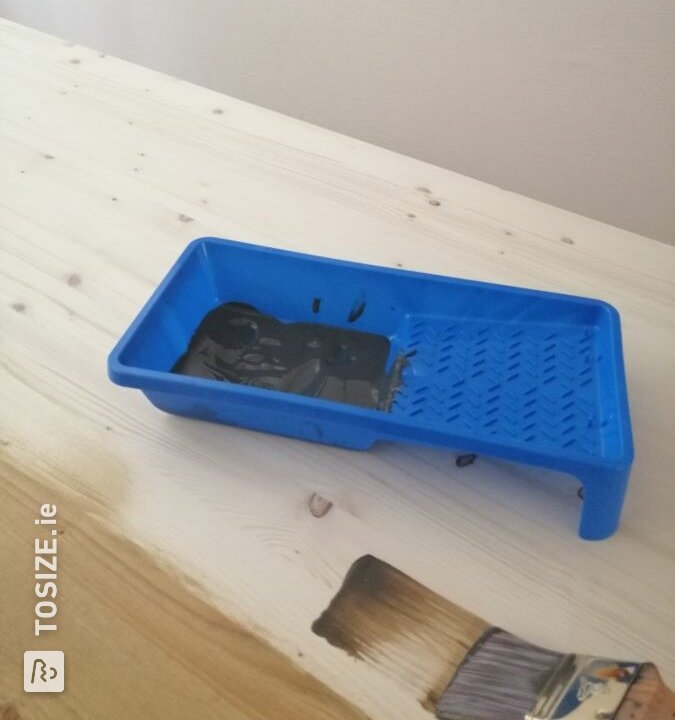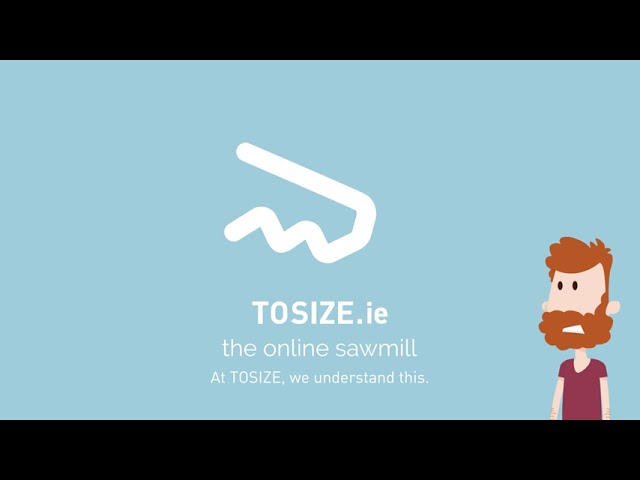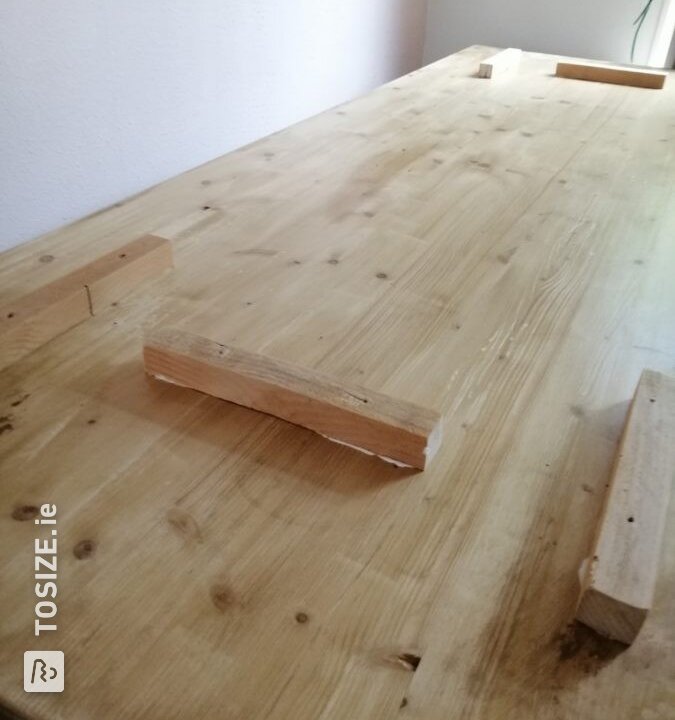 Create this project yourself with sheet material cut to size by TOSIZE.ie!
Description
Made-to-measure wooden table top
I made this simple and rustic dining table from a spruce timber panel with the dimensions 200.0 x 80.0 cm and 28 mm thick. First I sanded both sides of the panel well. Then I put the wood in a stain-resistant stain so that the table can take a beating and a circle. Then I glued wooden beams to the bottom of the panel so that the legs cannot move. The legs of the dining table consist of metal trestles. These give the table a robust appearance. The accessories, chairs and bench complete this dining table. I think the end result should be there.
What others made with Timber boards