Replace kitchen cabinet doors with MDF blank, by Ad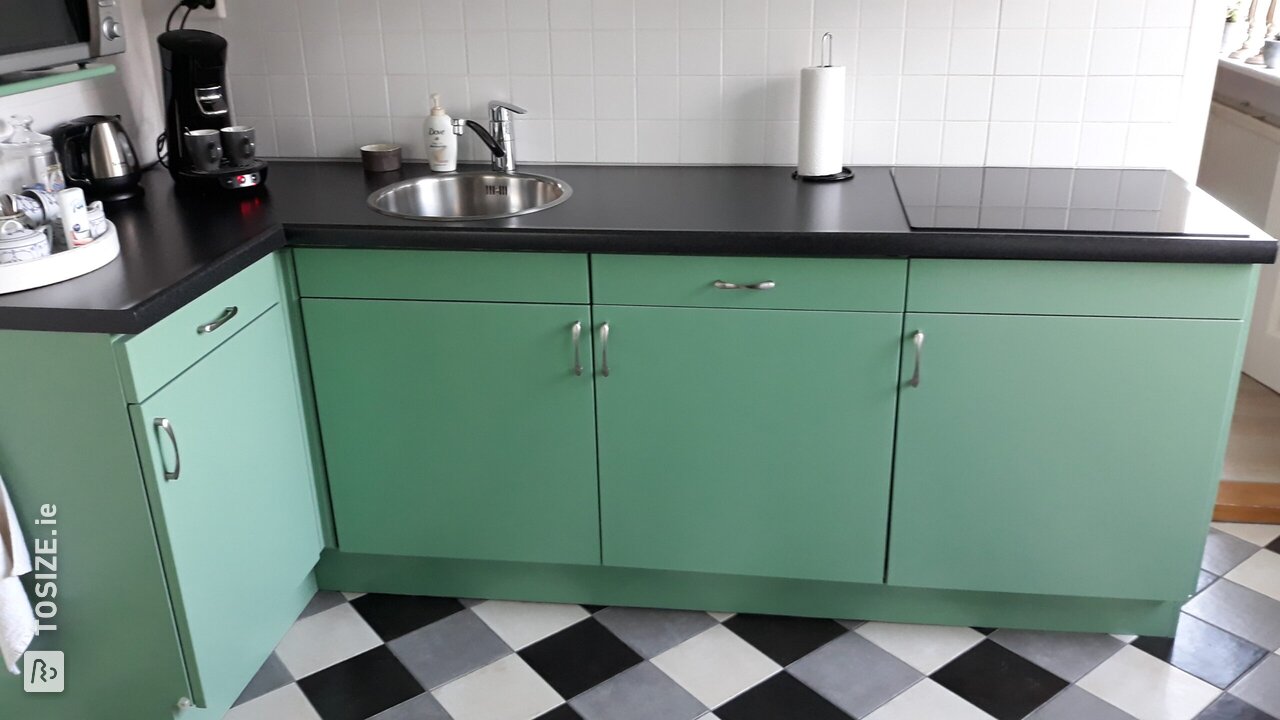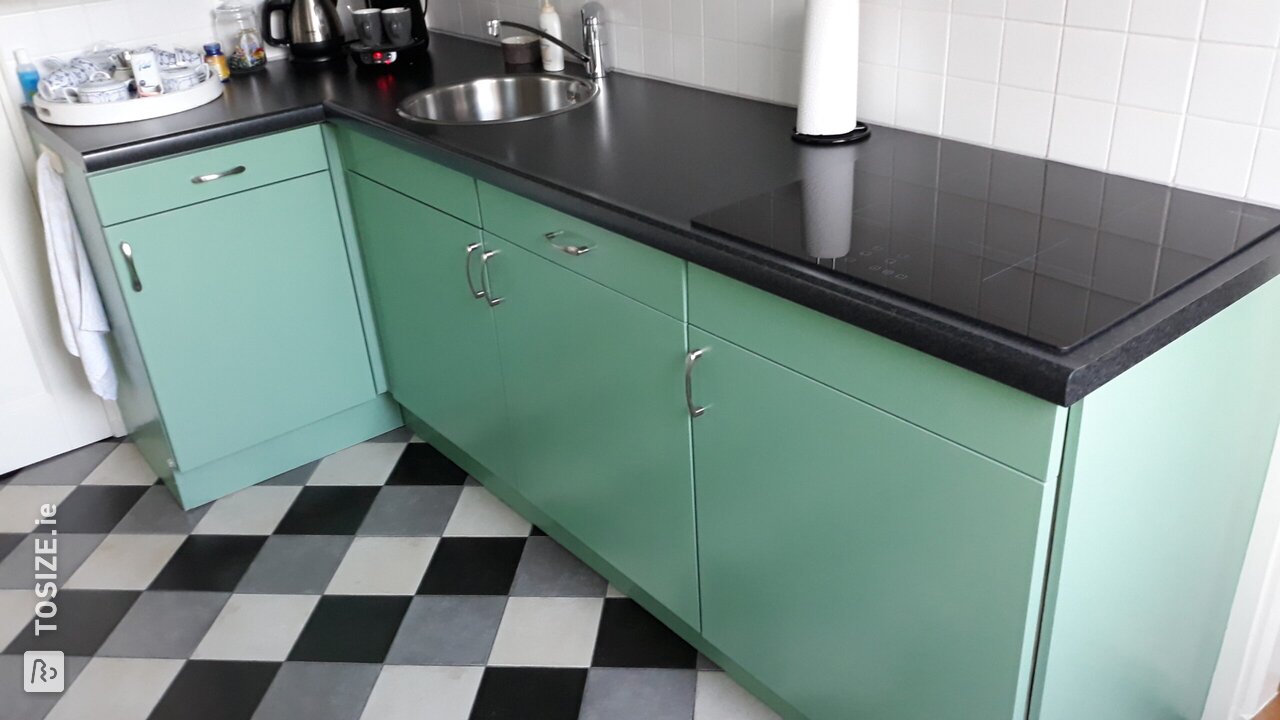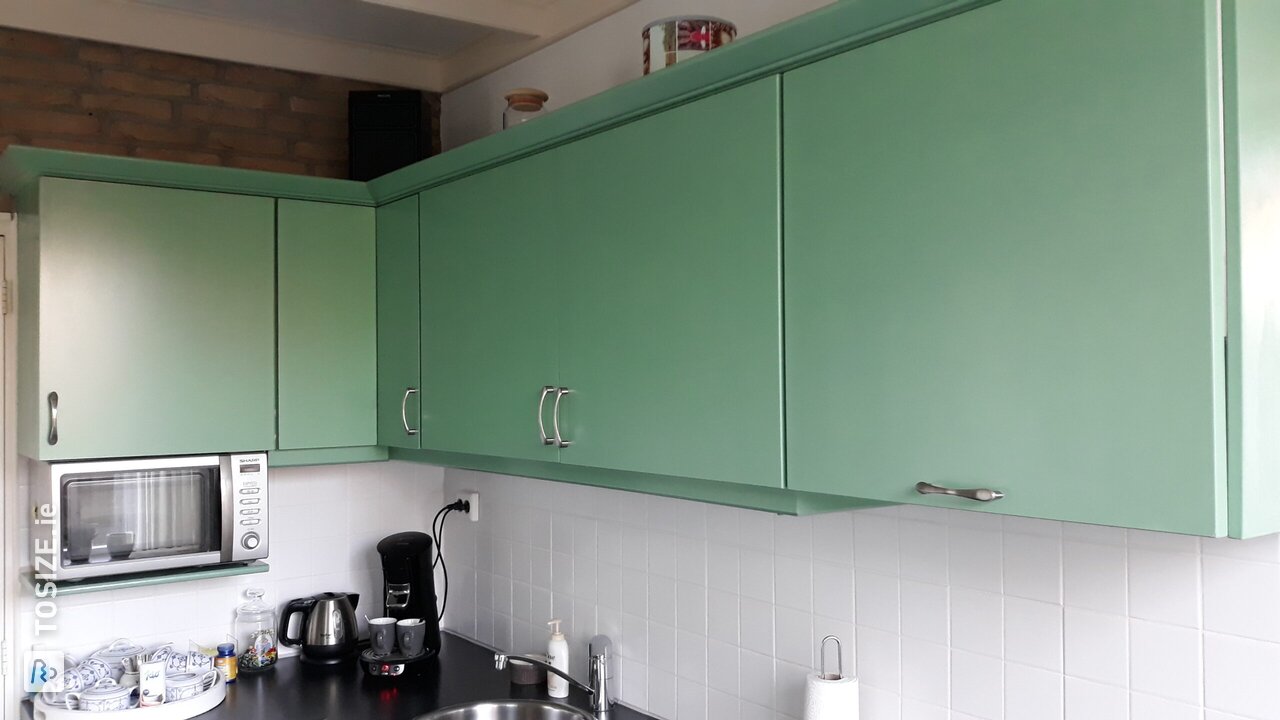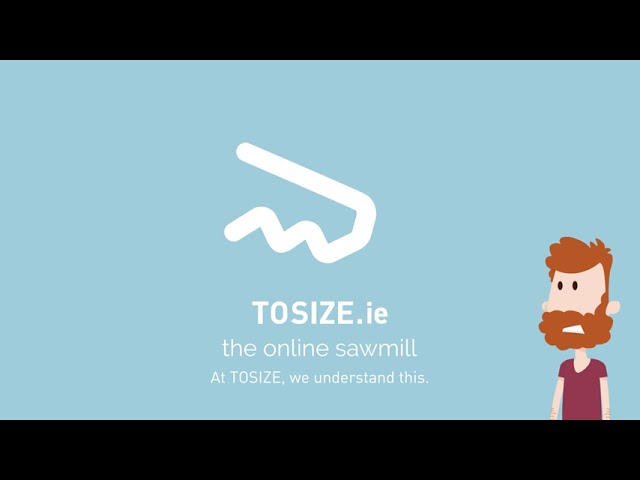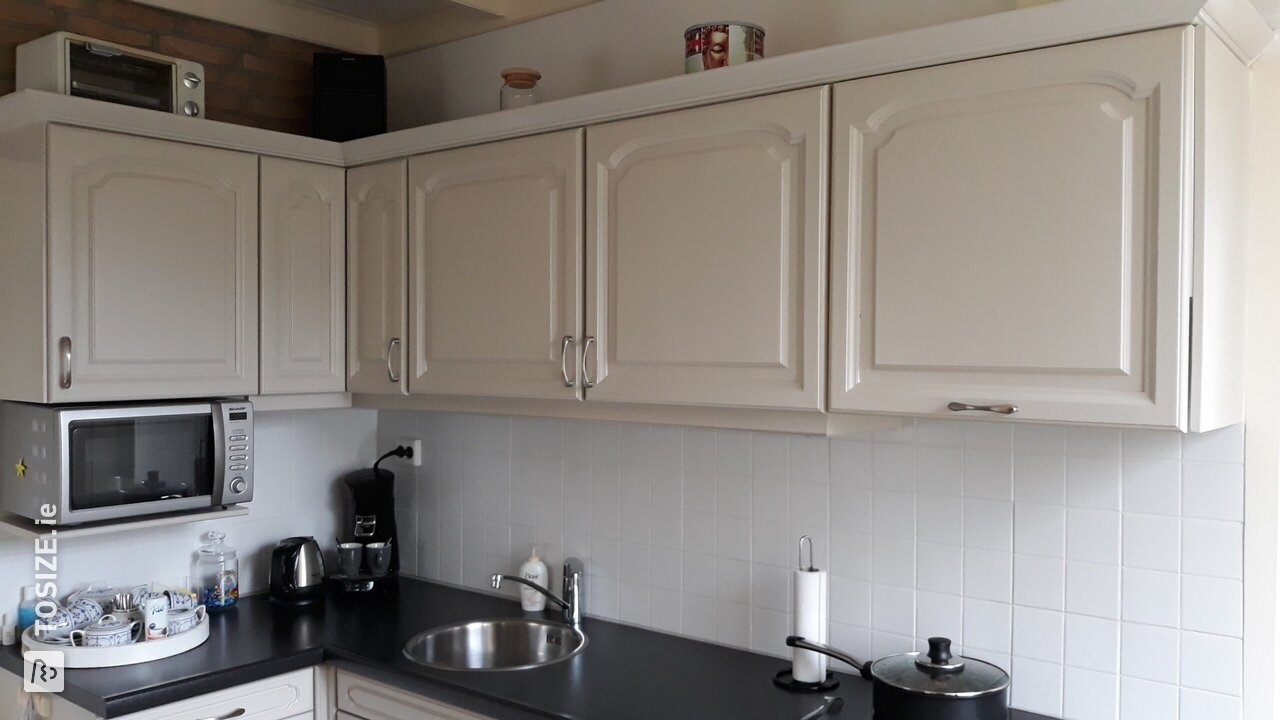 Create this project yourself with sheet material cut to size by TOSIZE.ie!
definition
Old doors were torn, and I replaced them with MDF board that I had cut to size at TOSIZE.com. These were delivered perfectly to size.
New custom kitchen doors
After delivery, I first cleaned and sanded them, drilled the holes in which the hinges should be mounted, then primed the sides with MDF filler, sanded them after the drying time and primed them with Flexa Acryl, in two layers. . Sand lightly in between. They are finished with Flexa tight in the paint, also with a gloss code of the paint on the water-bearing side Vol time L12, green, also applied two layers.
The dimensions of the project
There were doors of 60.0 X 59.5 cm and drawer fronts of 59.5 X 10.0 cm.
Experience with TOSIZE.com
All doors and drawer fronts were delivered to size, they were delivered neatly packaged a week after my order. I will definitely order again at TOSIZE.com for my next job
What others made with MDF