Dishwasher front and custom kitchen skirting, by Martyna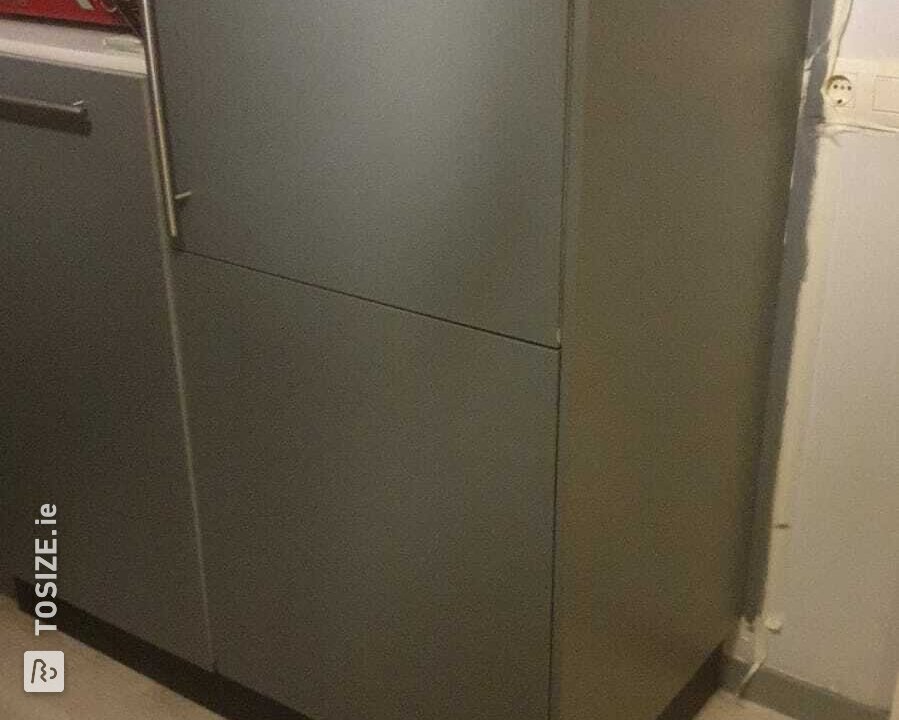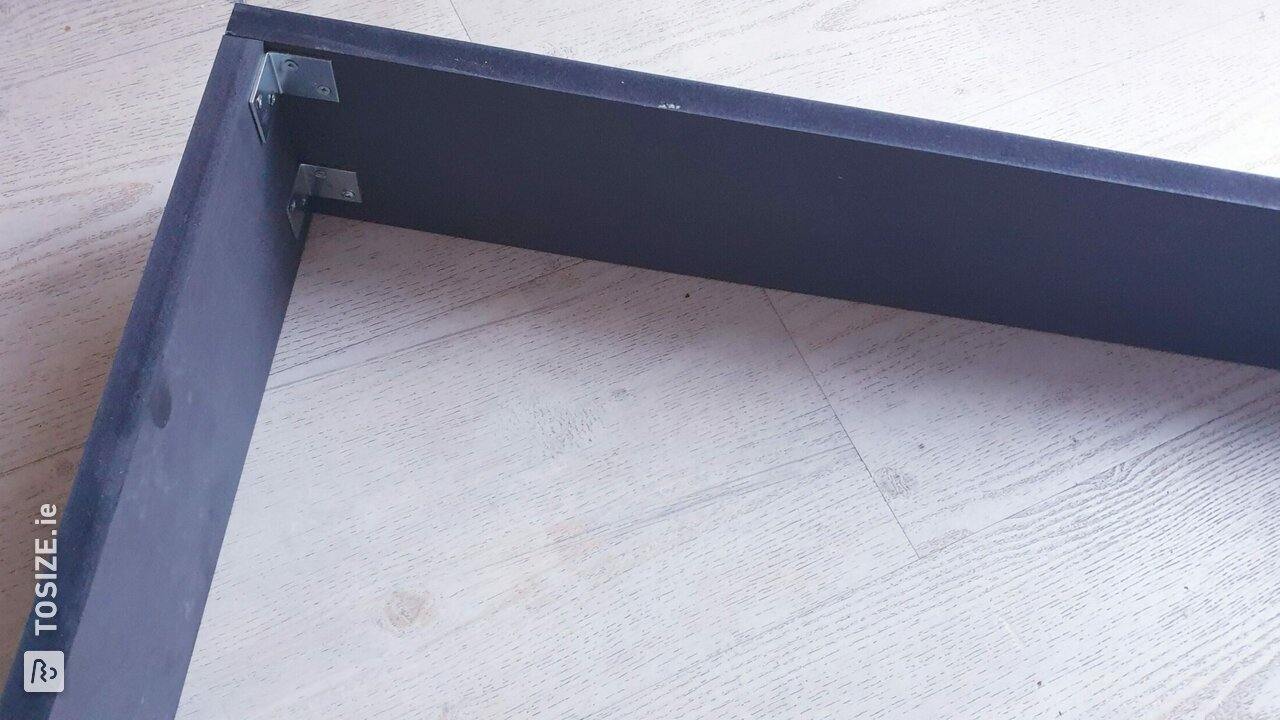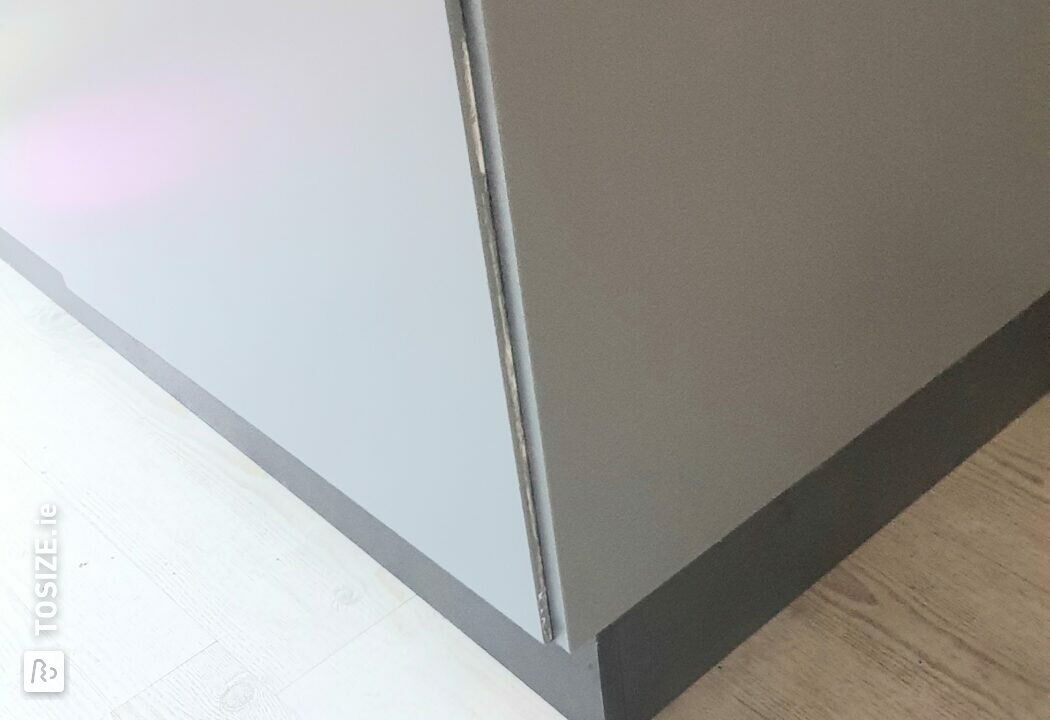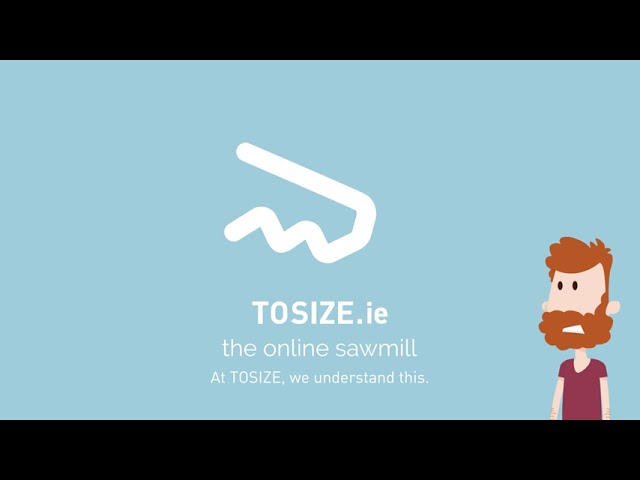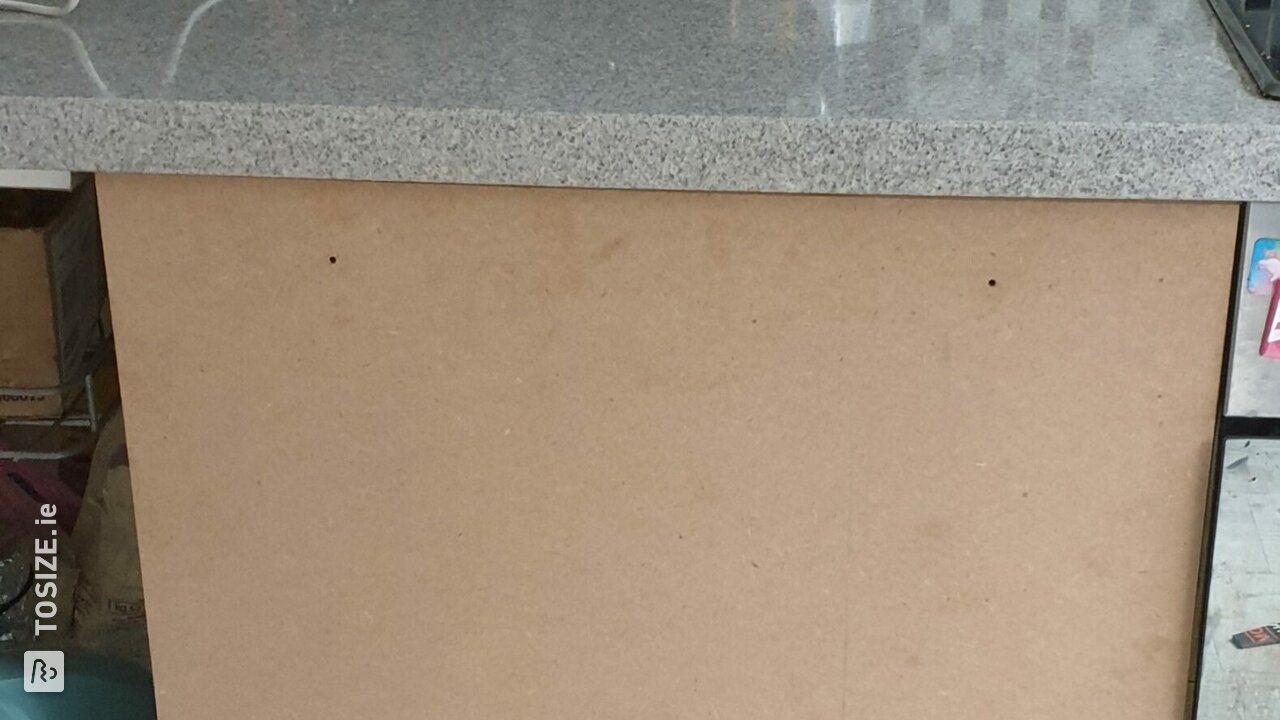 Create this project yourself with sheet material cut to size by TOSIZE.ie!
definition
The kitchen doors needed to be replaced. Unfortunately, it is a Faktum Ikea kitchen, whose doors have different sizes and these are no longer available. I made a new dishwasher fronts and new kitchen plinths under the refrigerator from the ordered wood.
Tailor-made kitchen renovation
Measured old dishwasher front (59.5 by 69.5) and ordered this format in MDF Blank 18 mm, Shape: Rectangle (sawn). Then measured the drill holes and drilled them in. So that it would later fit properly on the dishwasher. And holes drilled for the handle. Then the front painted with primer and kitchen cabinet paint. Handle screwed on and the panel screwed to the dishwasher. For the skirting boards I ordered MDF Black V313 18 mm with a height of 14.8 cm. I attached these together with a reinforcement angle, to be able to slide it under the kitchen afterwards
The dimensions of the project
Dishwasher front 59.5 at 69.5
Experience with TOSIZE.com
Delivered quickly for a good price.
What others made with Phenolic Plywood and MDF