Pimp Ikea kitchen & hallway with robust OSB, by Mark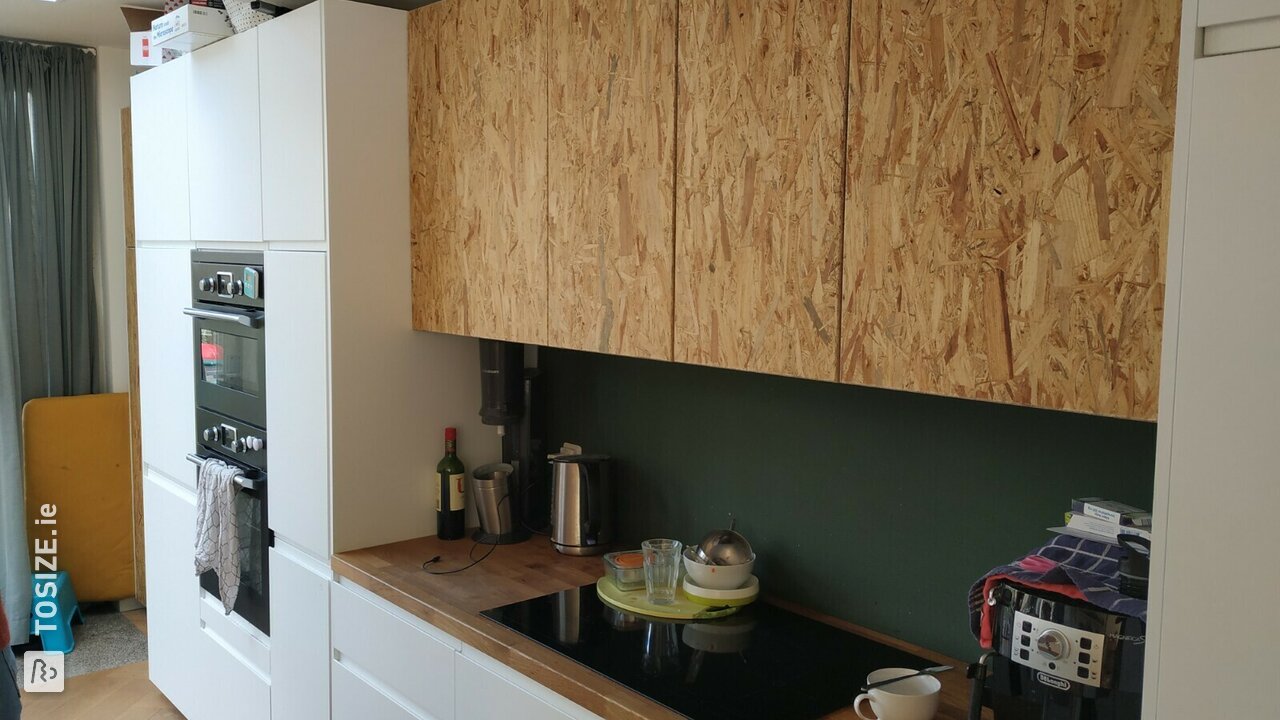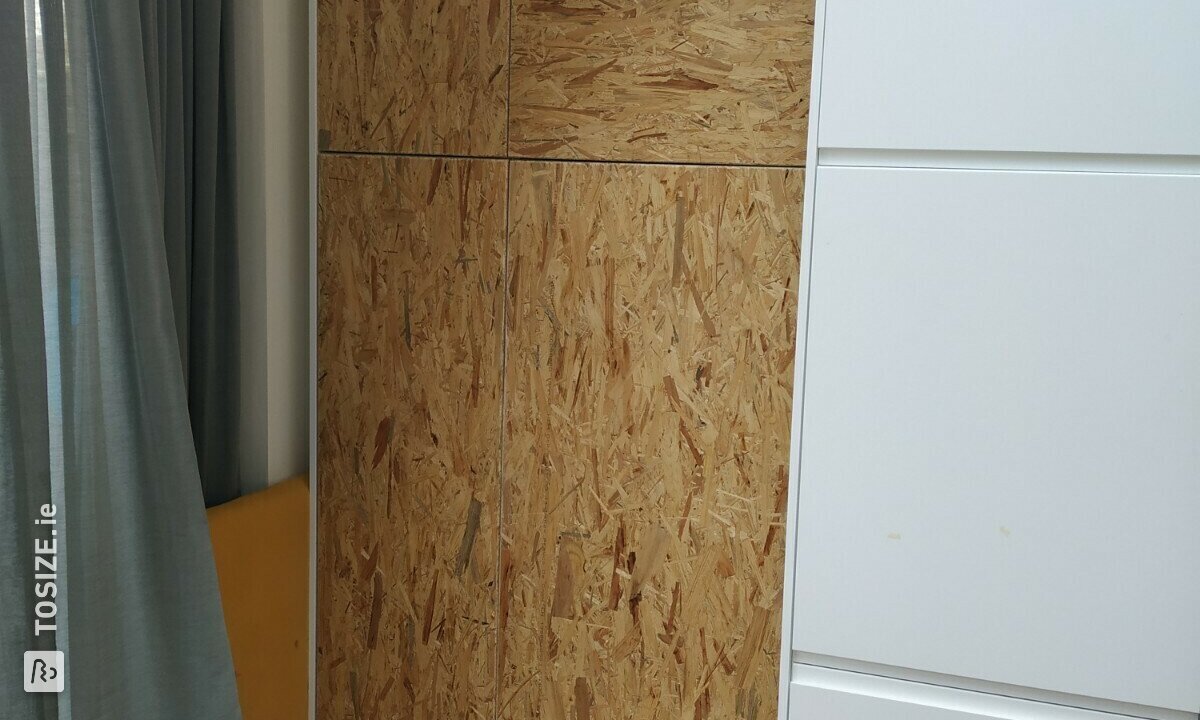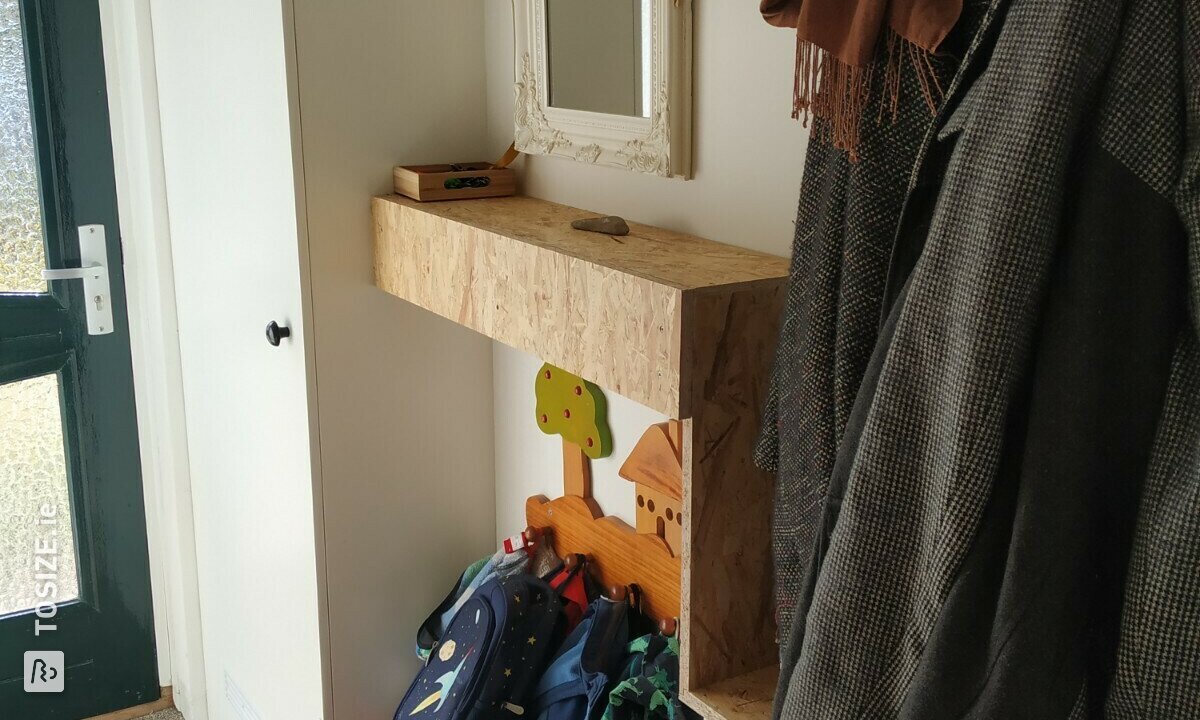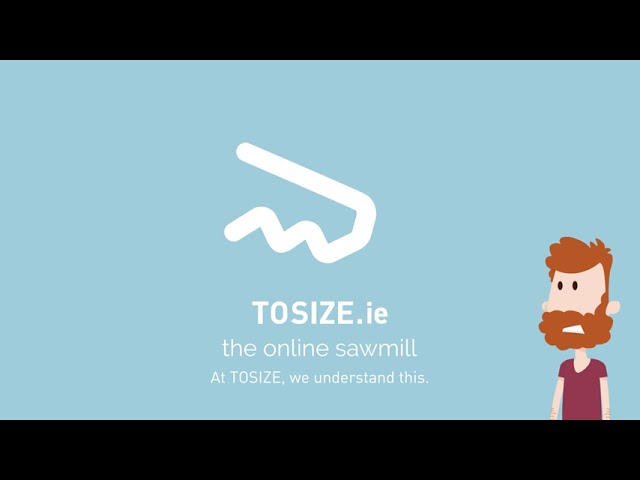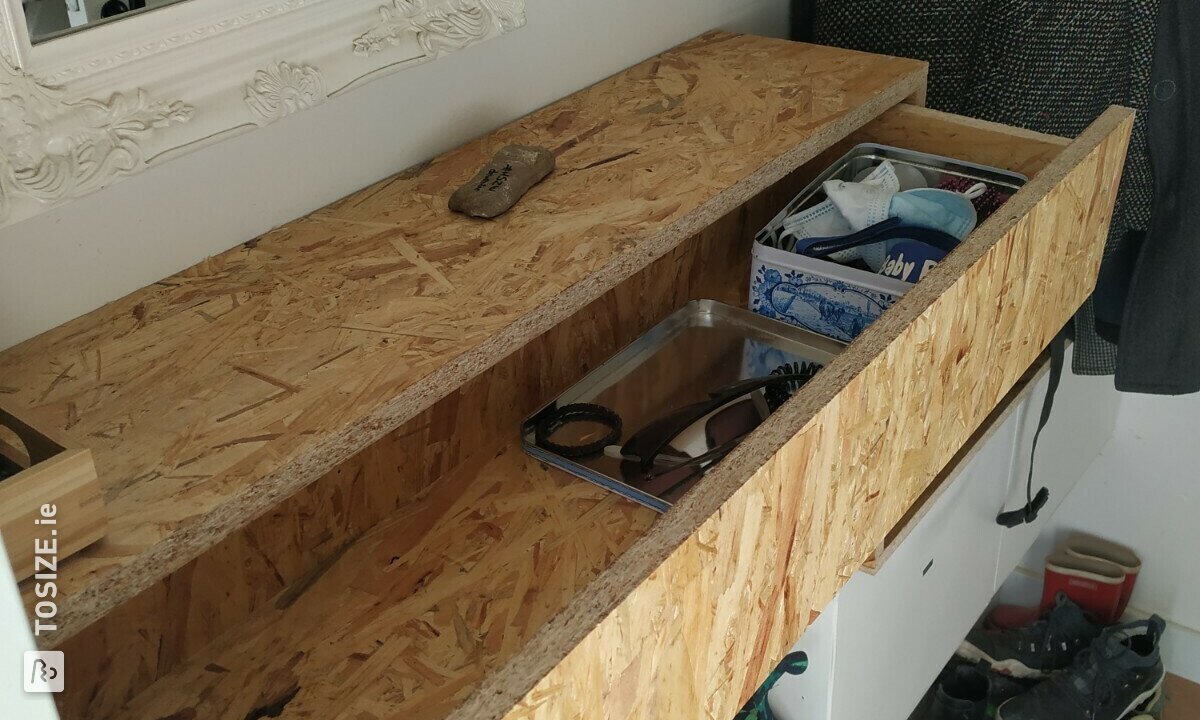 Create this project yourself with sheet material cut to size by TOSIZE.ie!
definition
We have replaced the doors of the Ikea kitchen to get a softer/natural look. And in the hallway we made a coat rack partly from OSB.
Kitchen doors and coat rack from OSB
At work I had a desk and sofa made of OSB, this gave such a warm feeling that we decided to use more OSB in our own home. As the first project we tackled the hallway, where we made a coat rack part. There is still a rod and hooks for the coats, but the OSB is in place. For the kitchen we have chosen to replace some doors with OSB. By having it cut exactly to size, I only had to make a mold for the hinges and we were done.
The dimensions of the project
doors 40.0x80.0 to 60.0x160.0 shelves for the corridor 20.0x20.0 to 20.0x120.0
Experience with TOSIZE.com
Because the dimensions were exactly as I had specified them (including rounded corners) I was able to put the project together very easily. Especially at the kitchen doors that was great.
What others made with OSB