Washbasin furniture made of MDF Moisture-resistant, by Piet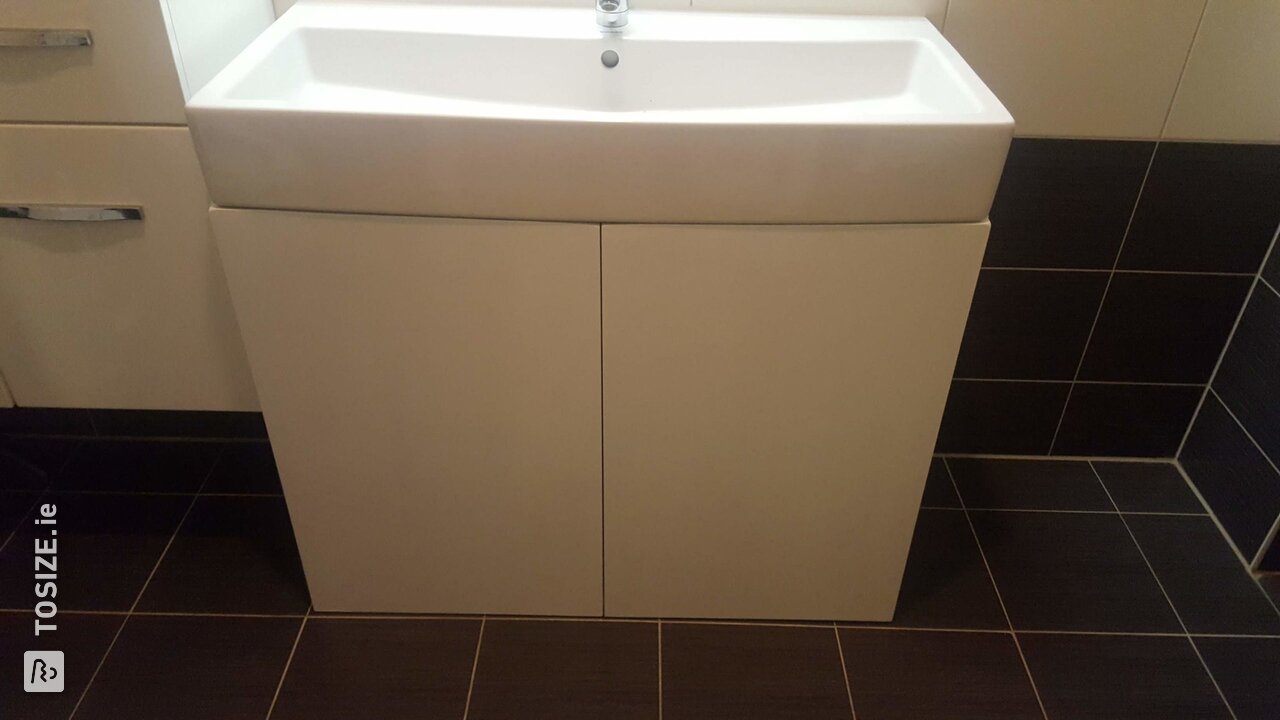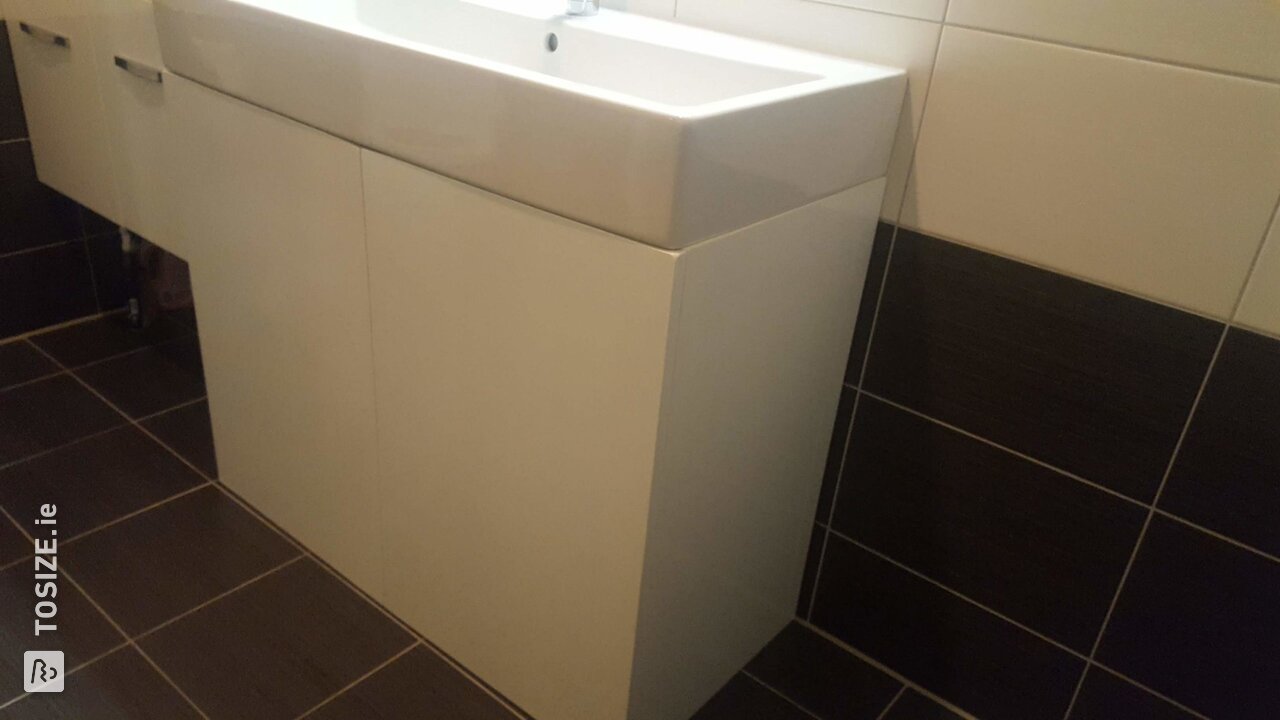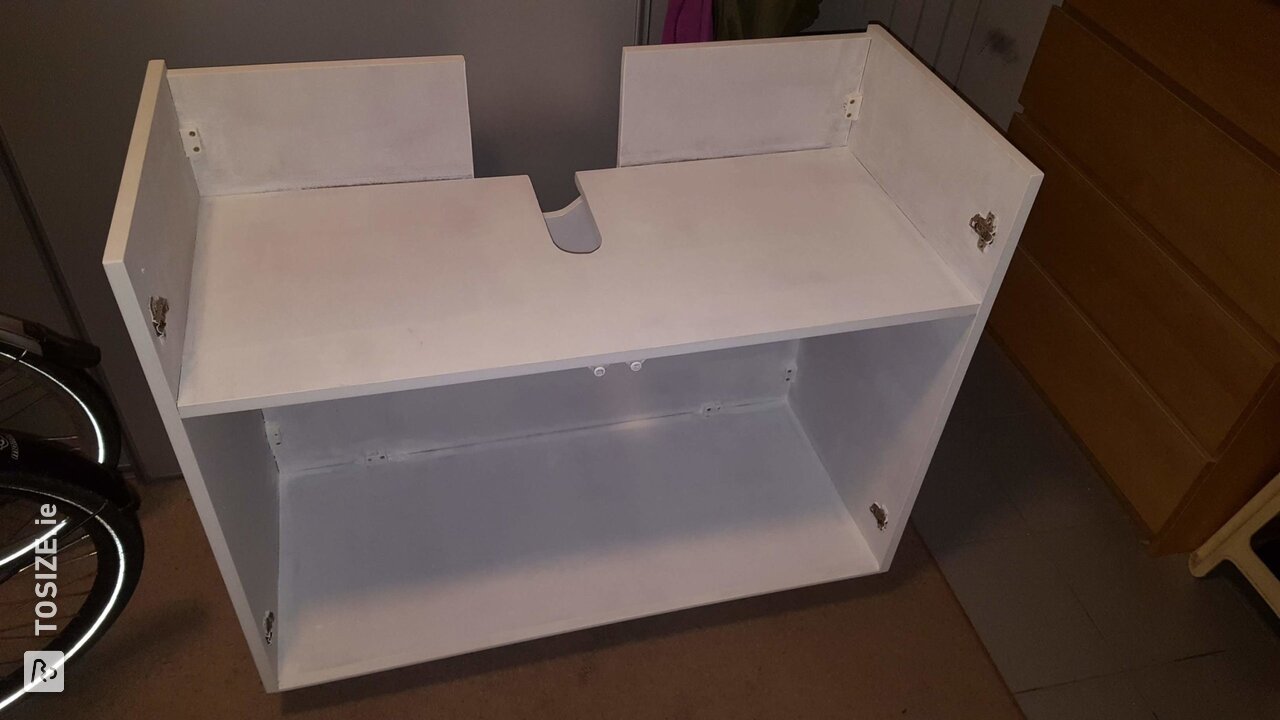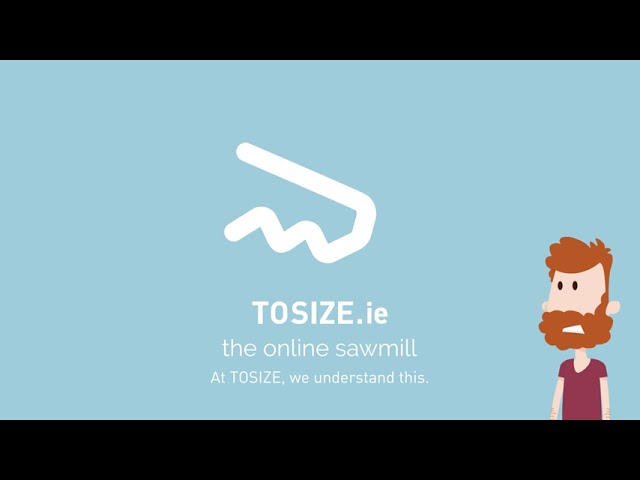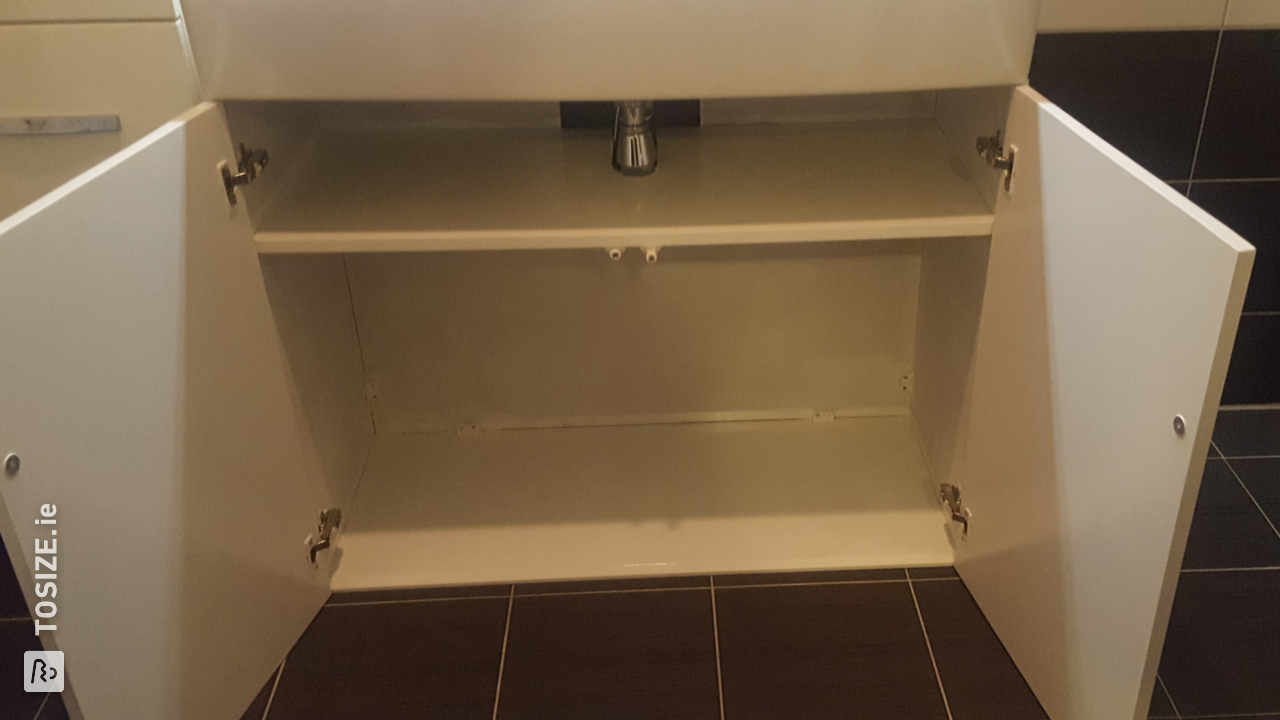 Create this project yourself with sheet material cut to size by TOSIZE.ie!
What have you made?
The washbasin furniture is made of 18 mm moisture-resistant MDF. The bottom of the washbasin is slightly curved at the front and sides, to which the doors and sides have been adjusted.
How did you make the furniture?
The plates are partly connected with glue and dowels and partly with corner joints. The sink drain was first cut out from the back wall and the shelf. Because I don't have large line clamps (sergeants) I have worked with tension straps. The cabinet is primed and lacquered with white high-gloss lacquer. The doors close with soft-close hinges. Because the washbasin is slightly curved at the bottom, the side panels and the doors have been adapted accordingly. The shape was sawn out and sanded to size later.
What are the measurements?
The dimensions are 1000 x 760 x 460 mm.
Experience with TOSIZE.com
The plates are perfectly cut to size and the delivery is fast, super!
What others made with MDF