Custom shoe cabinet in the kitchen, by Vanessa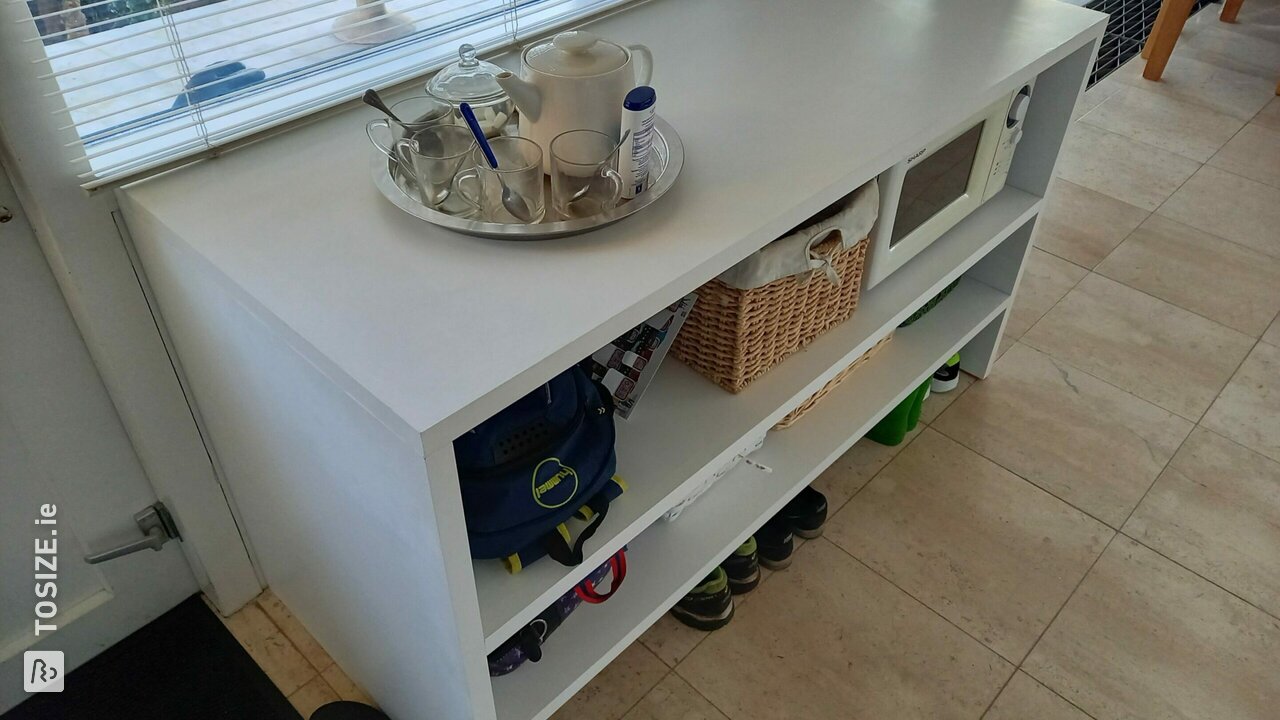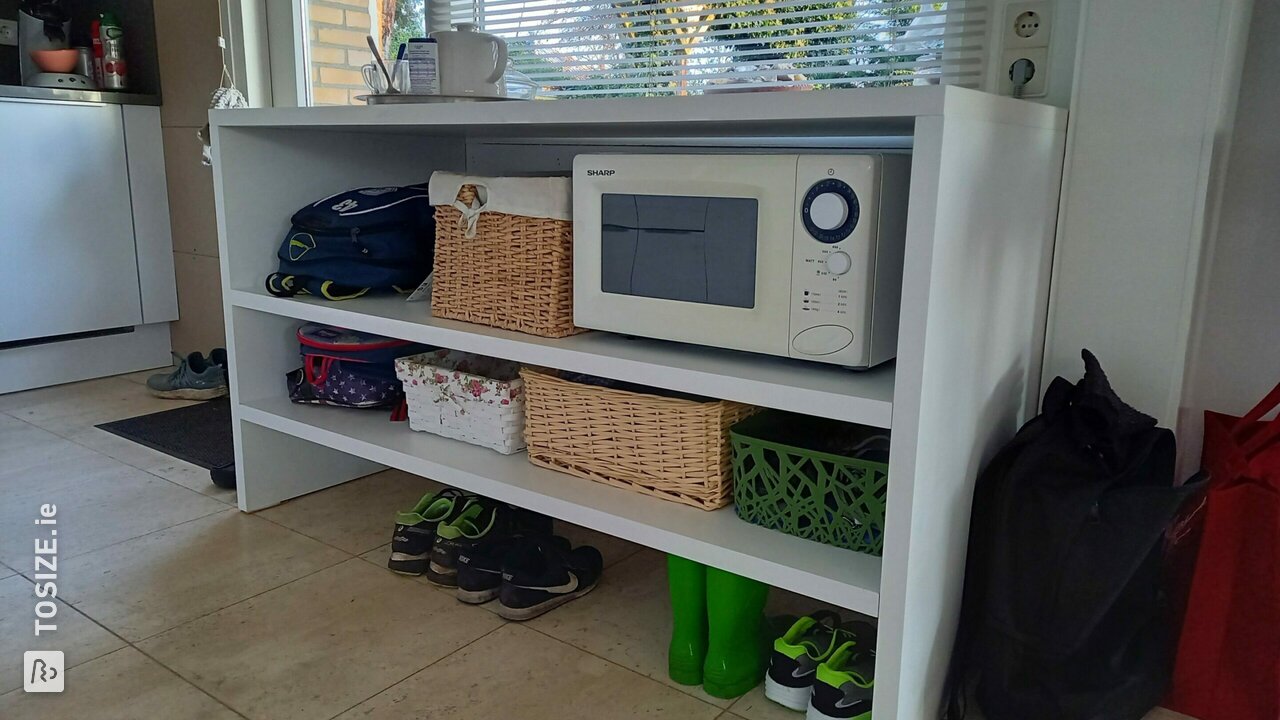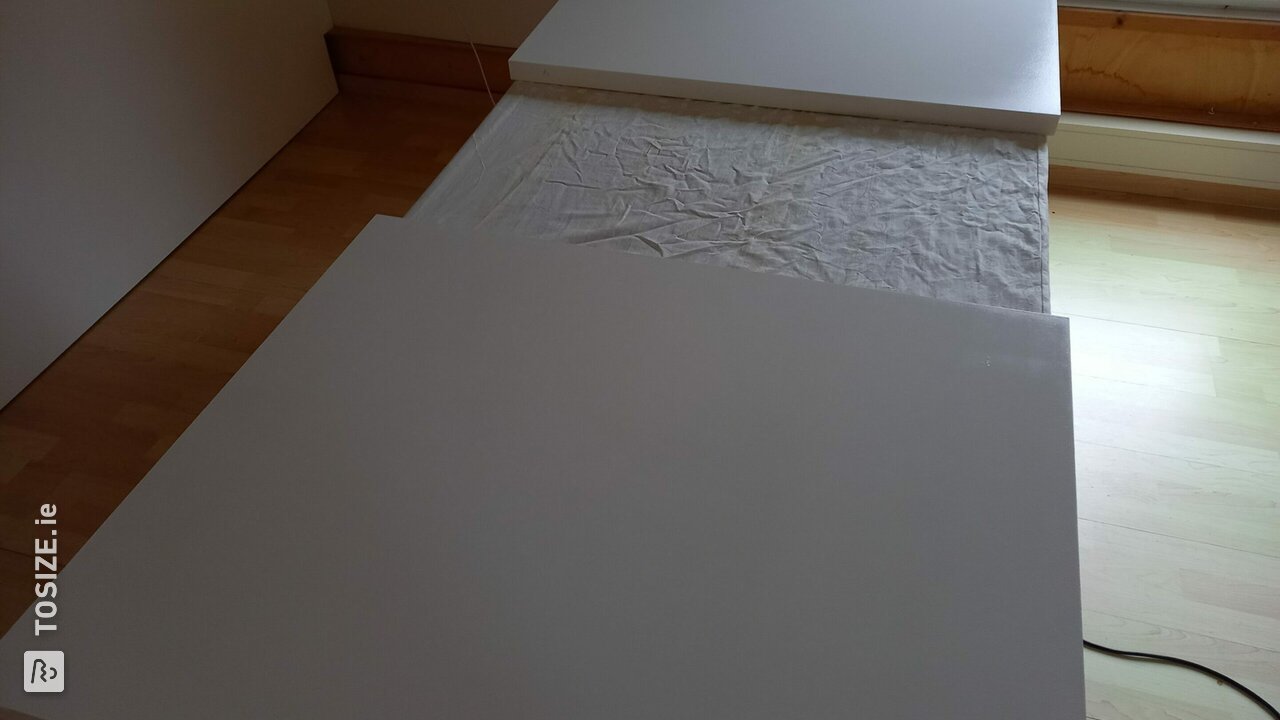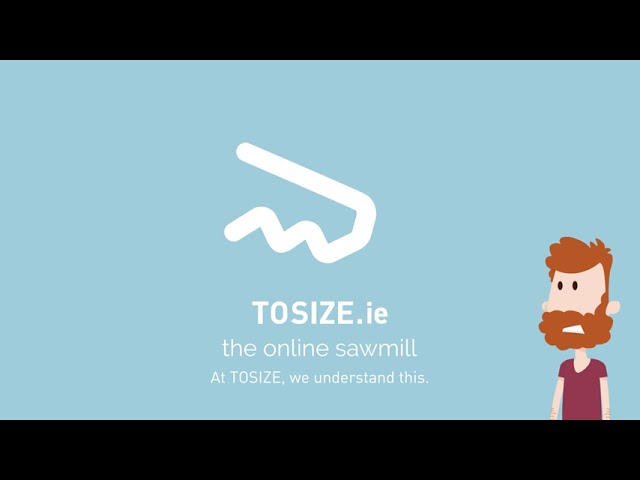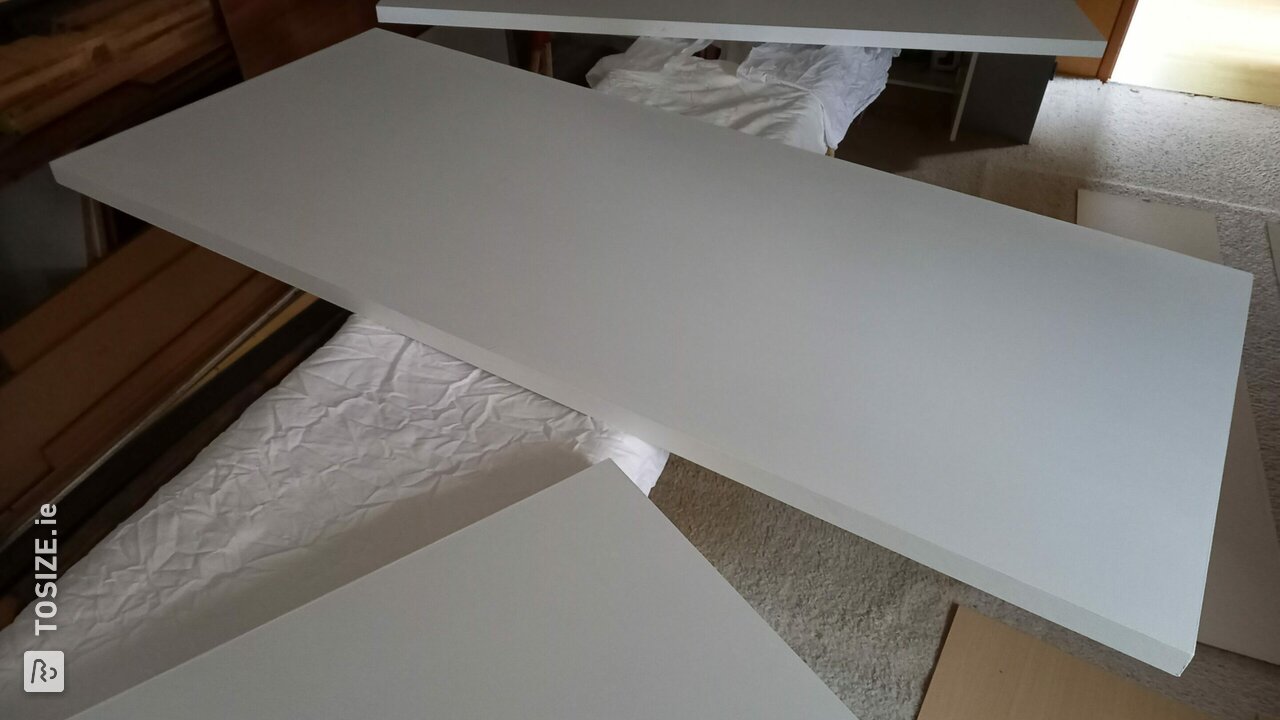 Create this project yourself with sheet material cut to size by TOSIZE.ie!
definition
We wanted to be able to easily store all the shoes in our kitchen and a place for the microwave to put it out of sight.
Custom shoe cabinet
The plates came in unprocessed. We sanded them lightly, then primed them a few times with a roller, let them dry and sanded again and then varnished. Then we made a connection with dowels and drill holes and for firmness we also secured the box with a screw in the wooden frame against which it stands. Now it has become a beautiful cabinet that has given us a lot of storage space, both in and on it.
The dimensions of the project
0,77 x 141,5 cm
Experience with TOSIZE.com
Fast delivery and good material
What others made with MDF