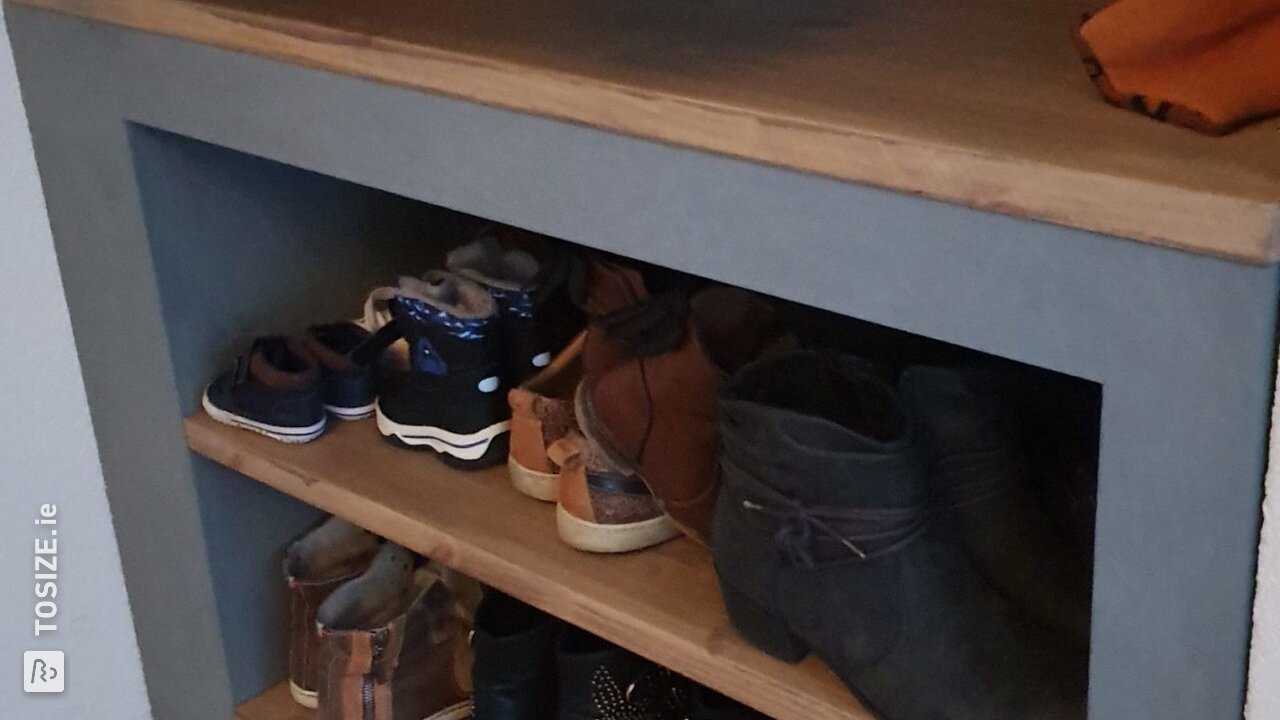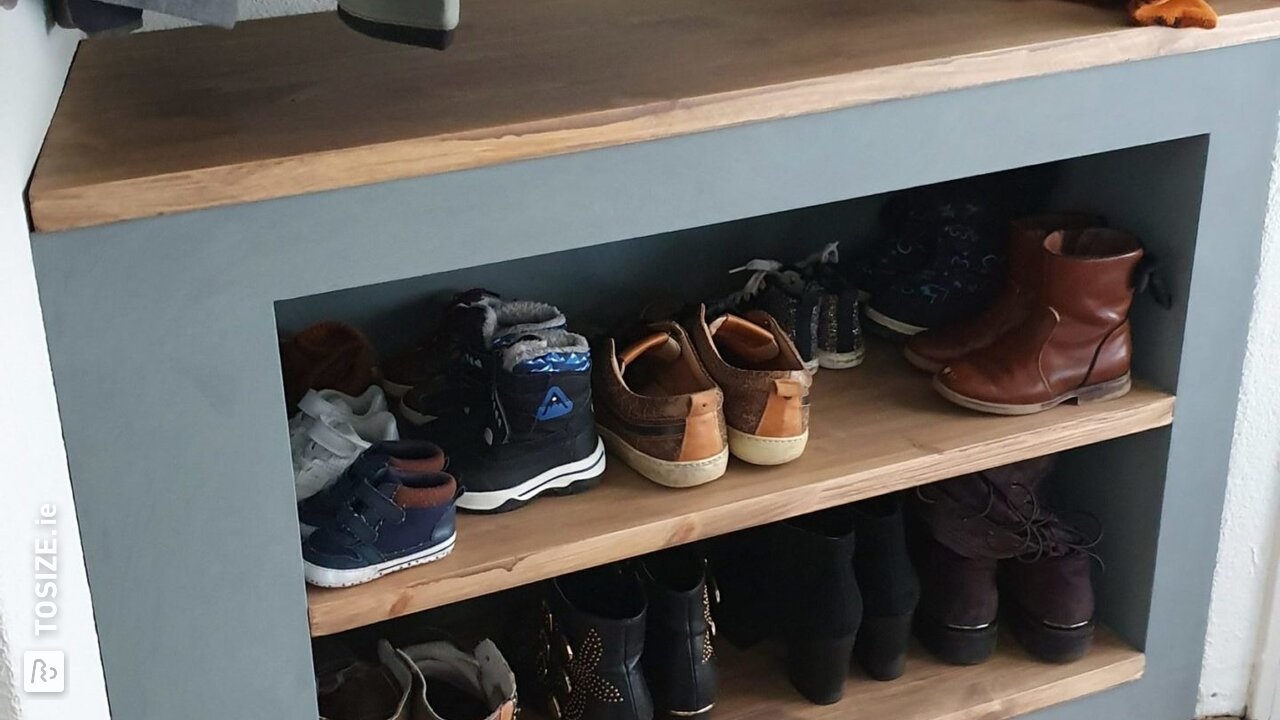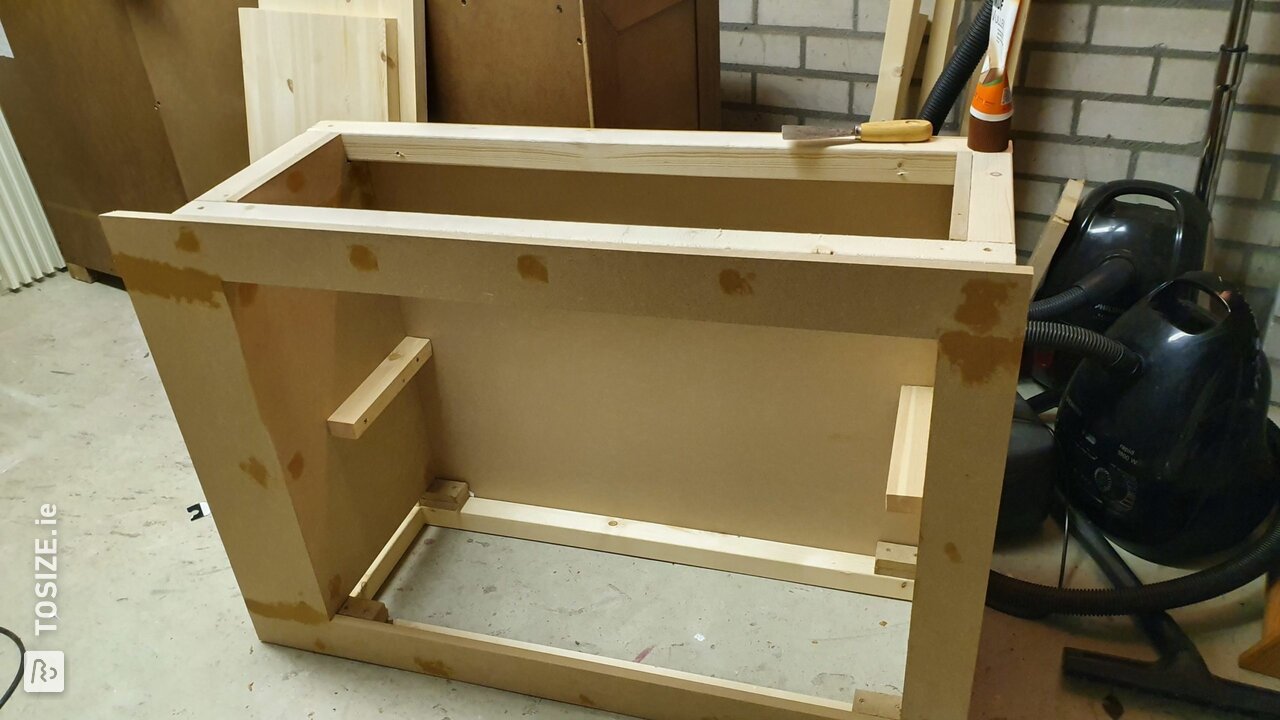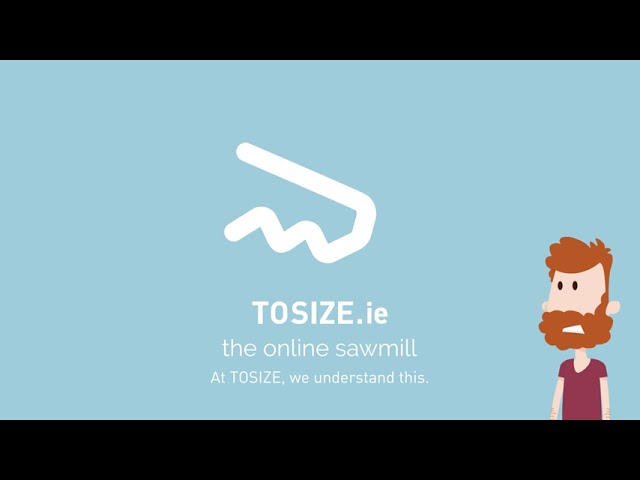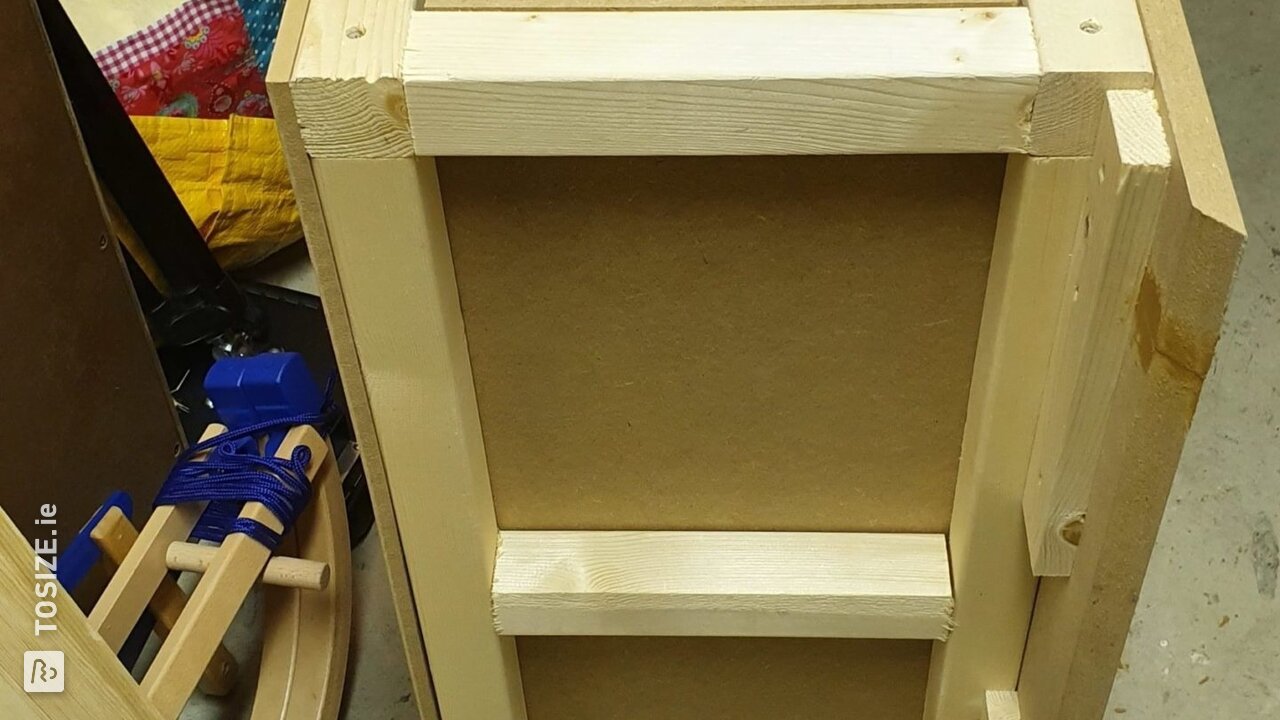 Create this project yourself with sheet material cut to size by TOSIZE.ie!
Description
For our hall I used wood from TOSIZE.com to make a shoe cabinet. Since it had no right angles, a rectangular cabinet wouldn't fit nicely and I decided to make something custom (in the style of the cabinet placed in the living room).
How did you make the closet?
A radiator was first placed here in the hall. When the house was purchased, it did not work, so we had the choice of what to do with this corner. Since it was sometimes a mess with the shoes, we decided to remove the radiator. First of all I made a frame to fit, with 44x44 spruce beams. When it was ready, I was able to order all components to size. The front and center are largely covered with 16mm MDF planks (rear partition is a 9mm MDF plank). These have all been put in the MDF primer, after which they have been treated with concrete-look paint. Cover the first time with the roller and a second time to create the concrete look effect. Then I ordered pine panels in the thickness of 28 mm for the shelves. I immediately had the shelves made to measure, so that they fit perfectly. I still had to cut the top shelf to size, because it was not square corners. I sawed the angled corners to make it fit nicely. After finishing the planks with a bark-colored stain, I mounted them in the cupboard and attached the whole to the wall. The result: a nicely tidy hall, with elements from the living room returning.
What are the measurements?
The sizes are 105.0 cm wide by 75.0 cm high and 37.0 cm deep.
Experience with TOSIZE.com
After my previous order for the TV wall cabinet, I knew pretty quickly that I was going to order my material here again. Everything was delivered on time and tailor-made, so again very satisfied.
What others made with MDF en Timber panels