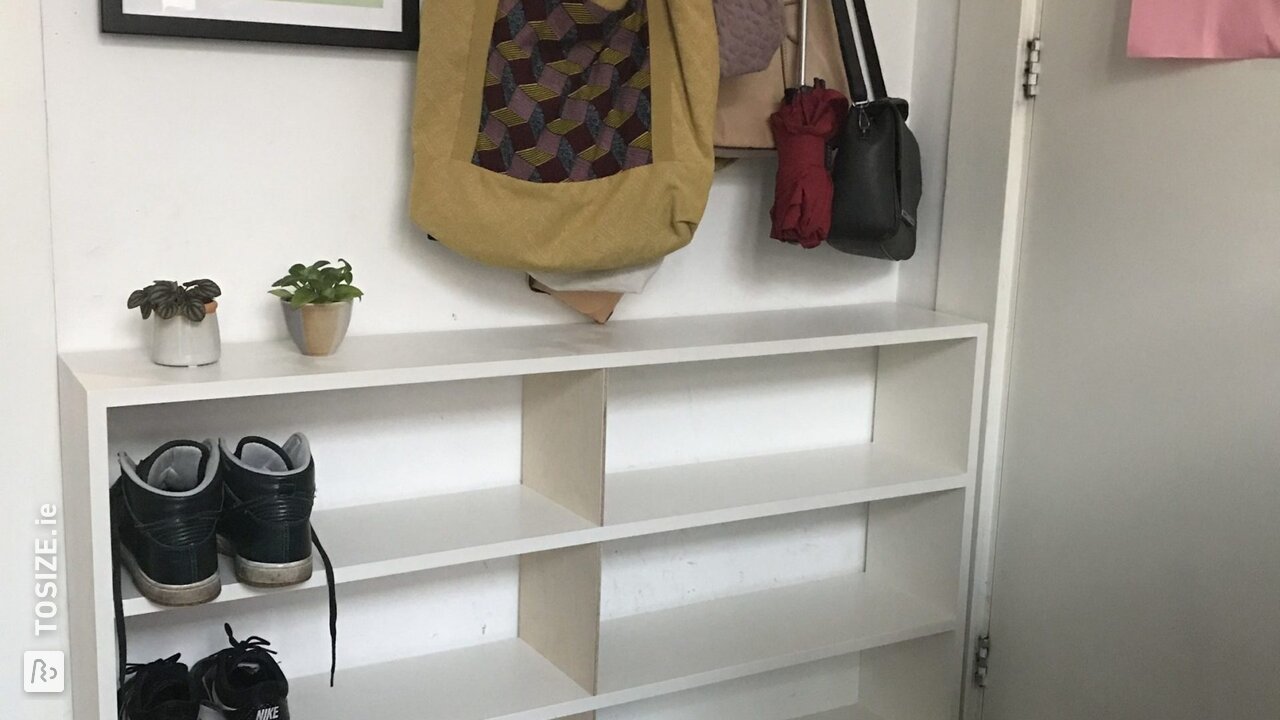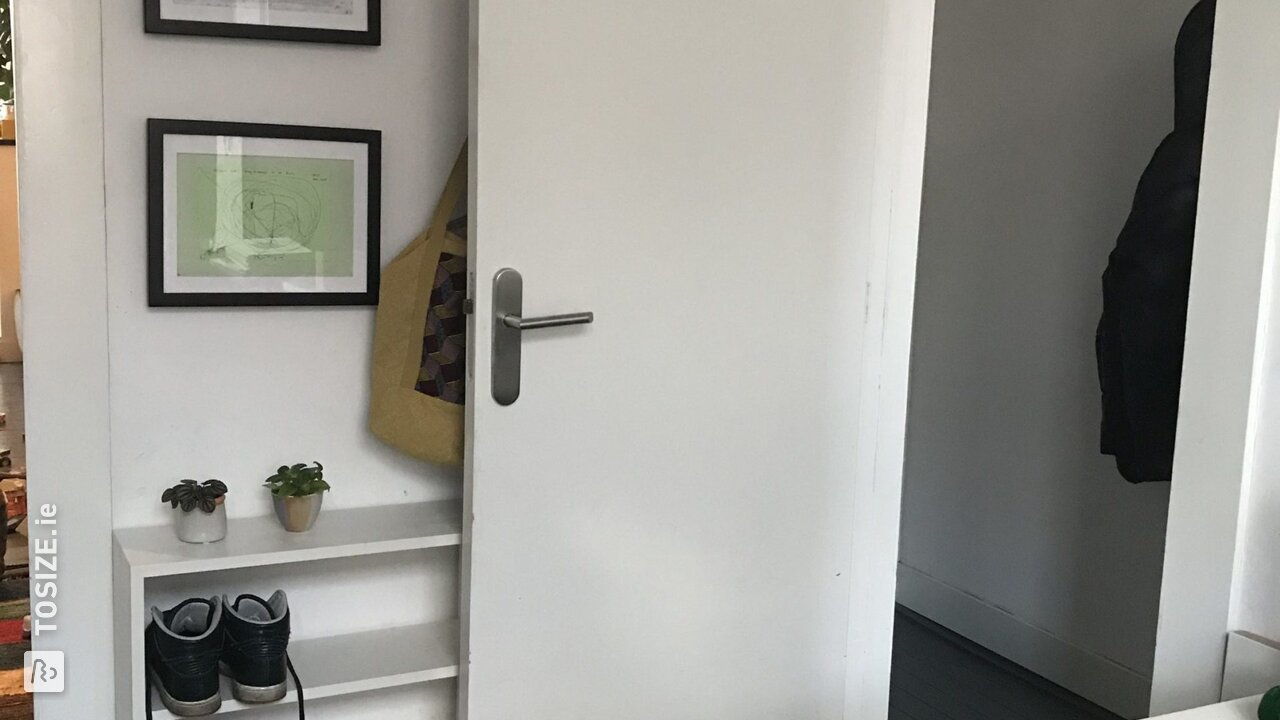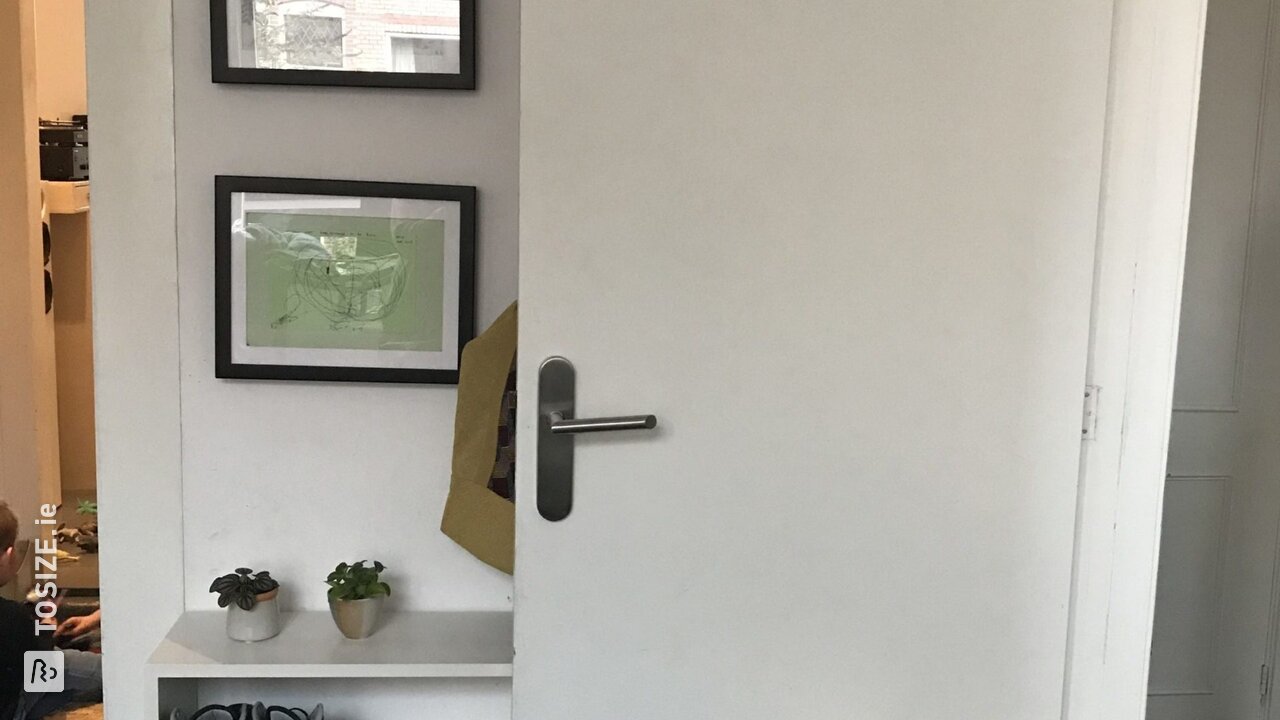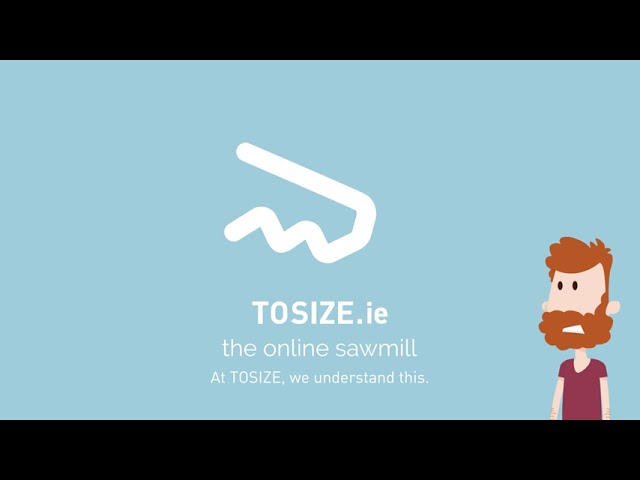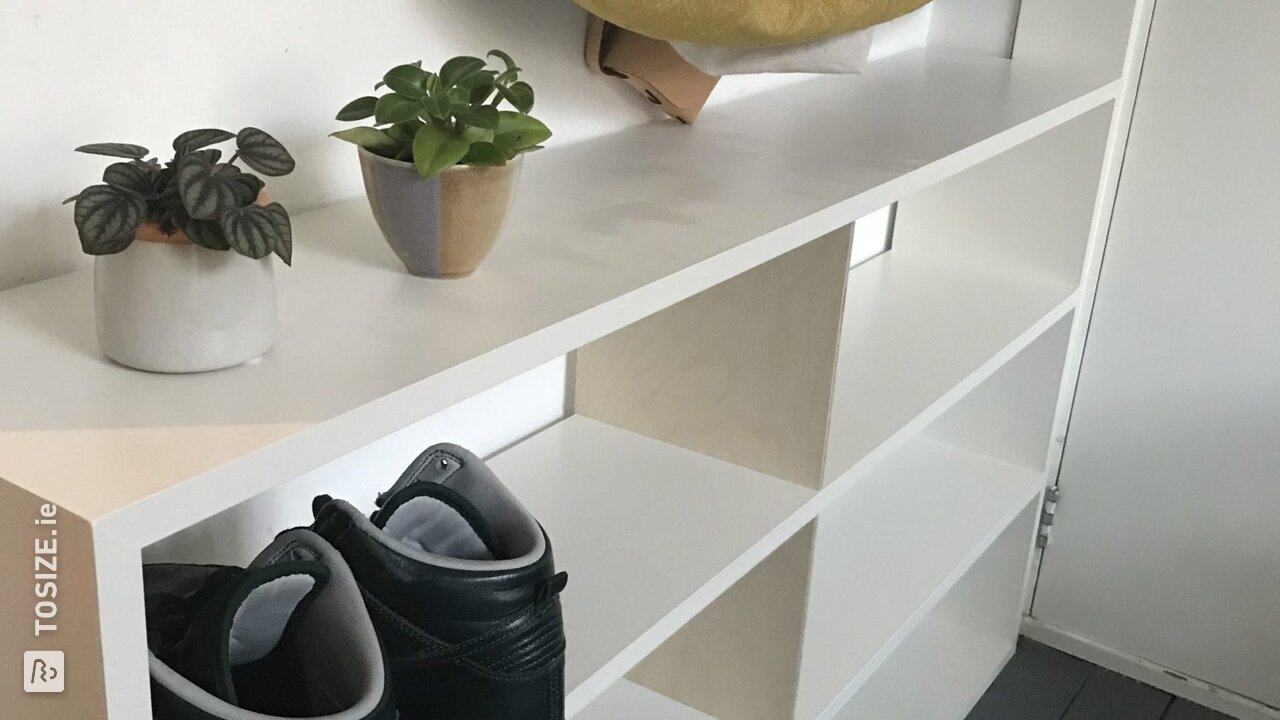 Create this project yourself with sheet material cut to size by TOSIZE.ie!
What have you made?
A storage unit made of MDF that fits exactly behind the door to nicely store all shoes. With different compartments so that everyone has their place.
How did you make the rack?
First fix the intermediate planks to the two side planks with screws. Then glue the bottom and top planks. When it is dry, secure it with screws. First paint with MDF primer and then with white paint. The shelves are not fixed, only between the shelves, but they stay nicely in place because they are just made to measure. That's nice because you can choose how many squares you want and change each time.
What are the measurements?
120,0 cm x 70,0 cm x 20,0 cm
Experience with TOSIZE.com
Fantastic! Great service, a wide choice of materials and finishes. I wish I had found this site sooner! Would have saved me a lot of time and headaches on other jobs.
What others made with MDF en Plywood