Renovating old kitchen and giving it a new look, by Theo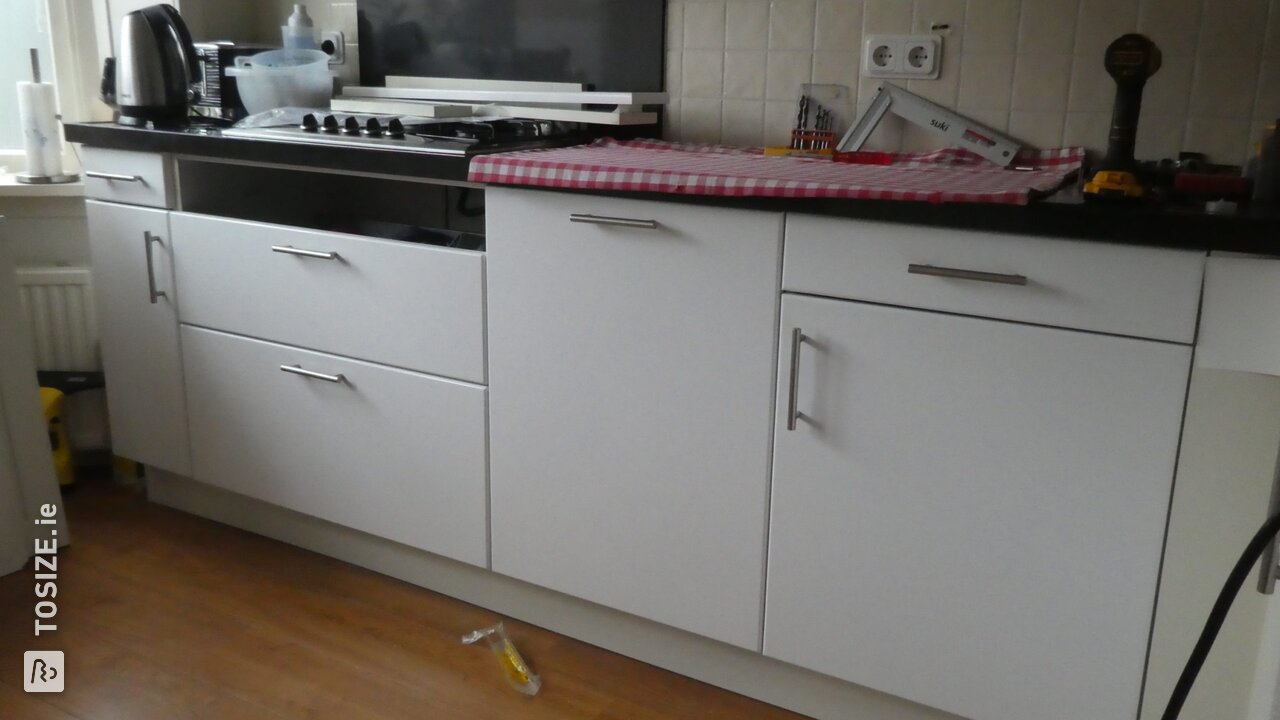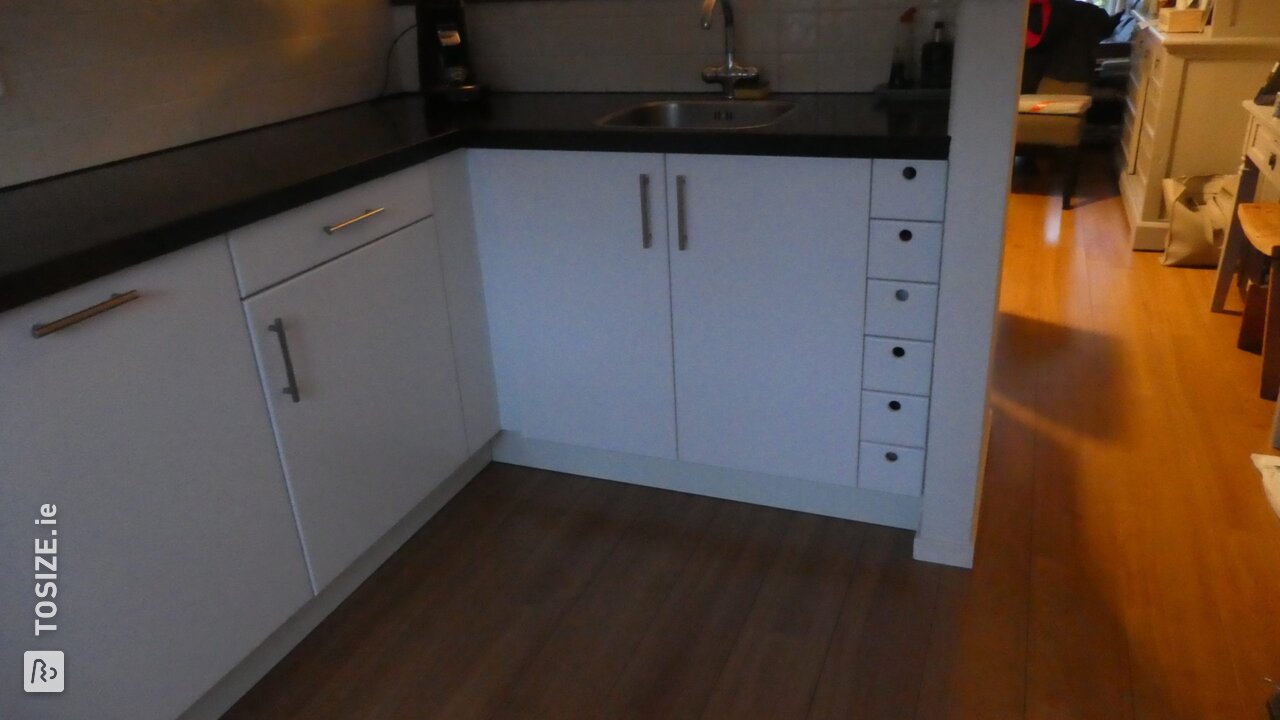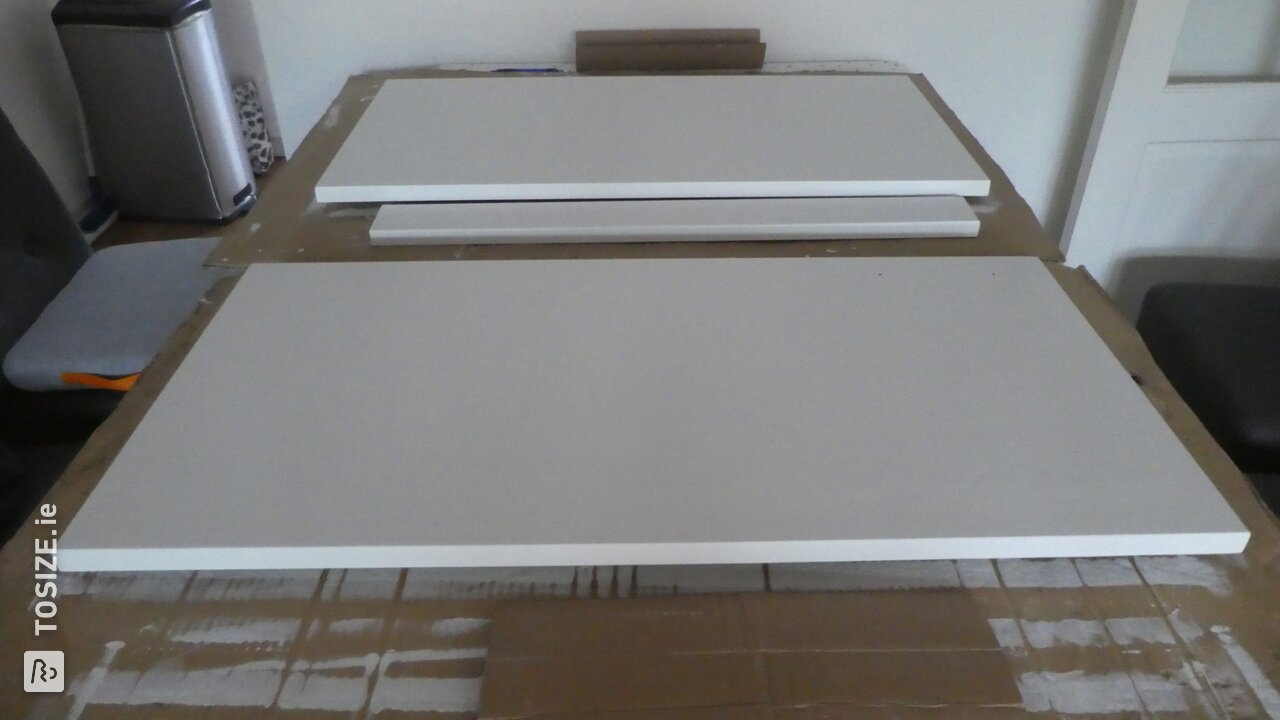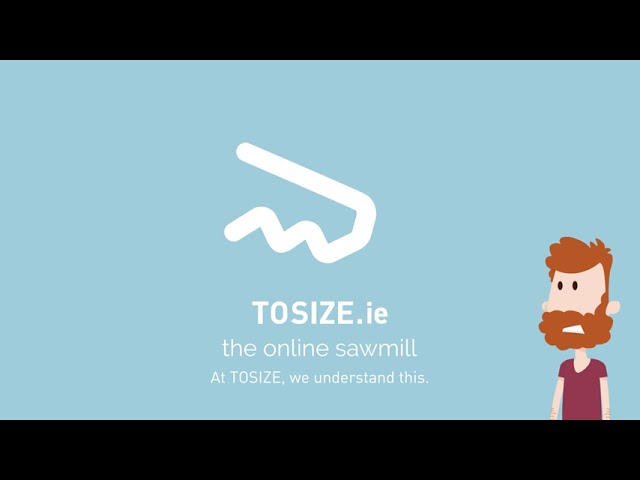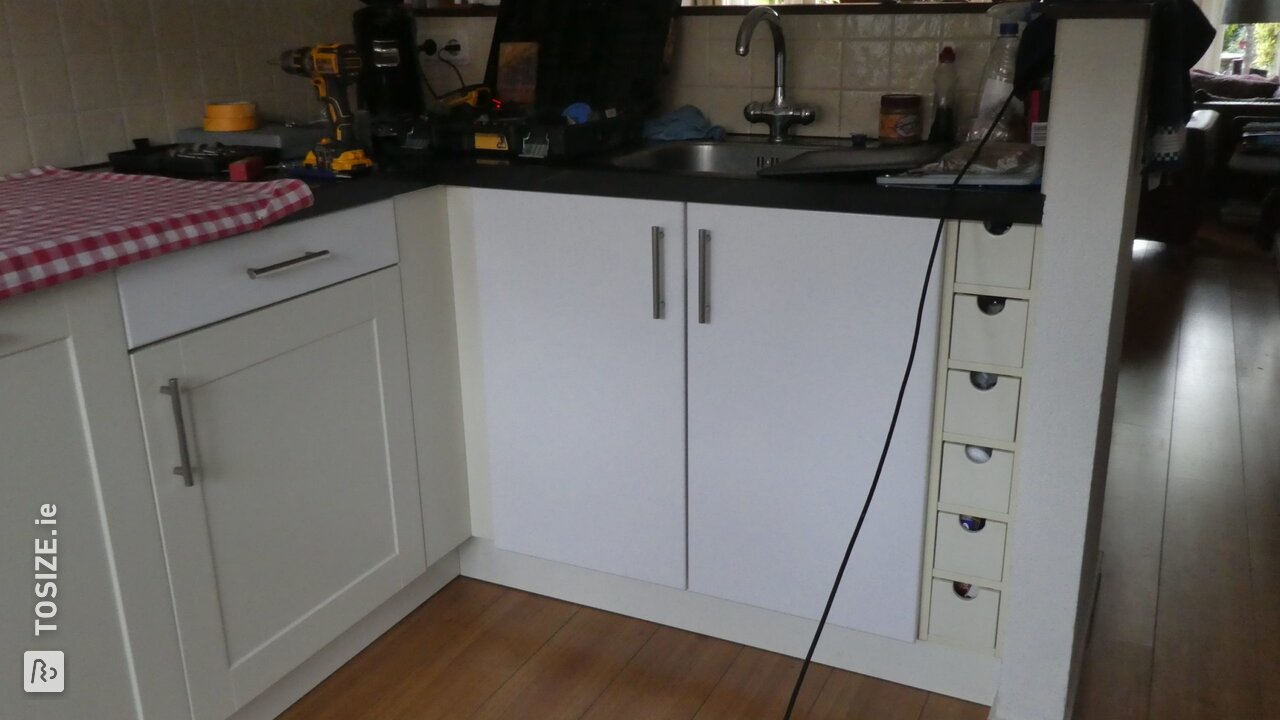 Create this project yourself with sheet material cut to size by TOSIZE.ie!
Customized kitchen fronts!
At first we thought we would order a new kitchen, but due to deviating sizes this turned out to be very difficult, given the fact that the counter top had to remain. So why not just make new fronts for the kitchen ?!
New kitchen for a low price
There was OPMAATZATEN.nl
On Saturday we thought what should we do now? Searching the internet for new kitchen fronts is difficult and expensive. Finally found the site of TOSIZE.com.
Passing on measurements was done in no time.
All sizes of the fronts measured and passed on with all finishing options. We opted for
MDF Lakdraag
. Have everything cut to size by (OPMAATZAGEN.NL). This was delivered on time, without damage; super neat.
Assembly
Then the holes for the hinges and handles were taken over. Everything provided with two primers.
Finishing
Later everything painted in a satin gloss 2k lacquer.
The result
Now that everything is assembled, we have a new kitchen for a small price, great!
A tailor-made kitchen
It is a corner kitchen of 3.10 m by 1.70 m
You can easily order kitchen fronts
For custom work you have to go to TOSIZE.com. Fast, professional and reliable. I know where to go for the next job.
What others made with MDF