Strong workbench with concrete plex worktop, by Martijn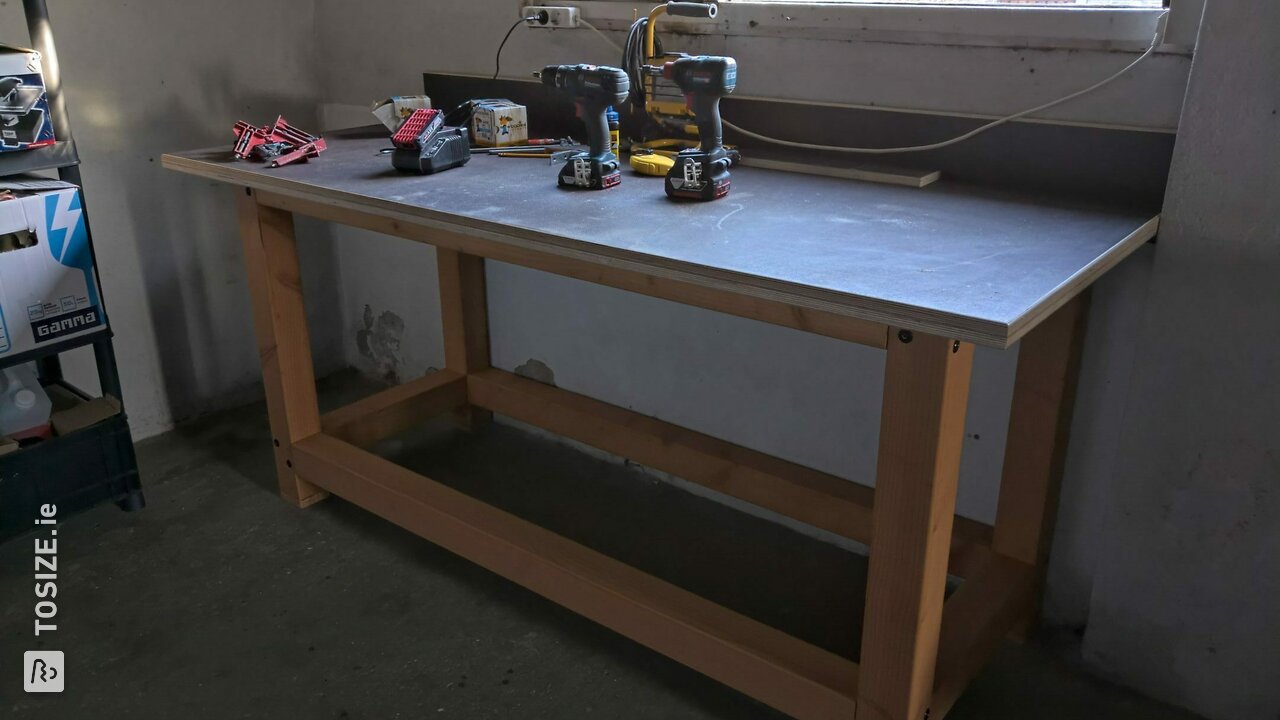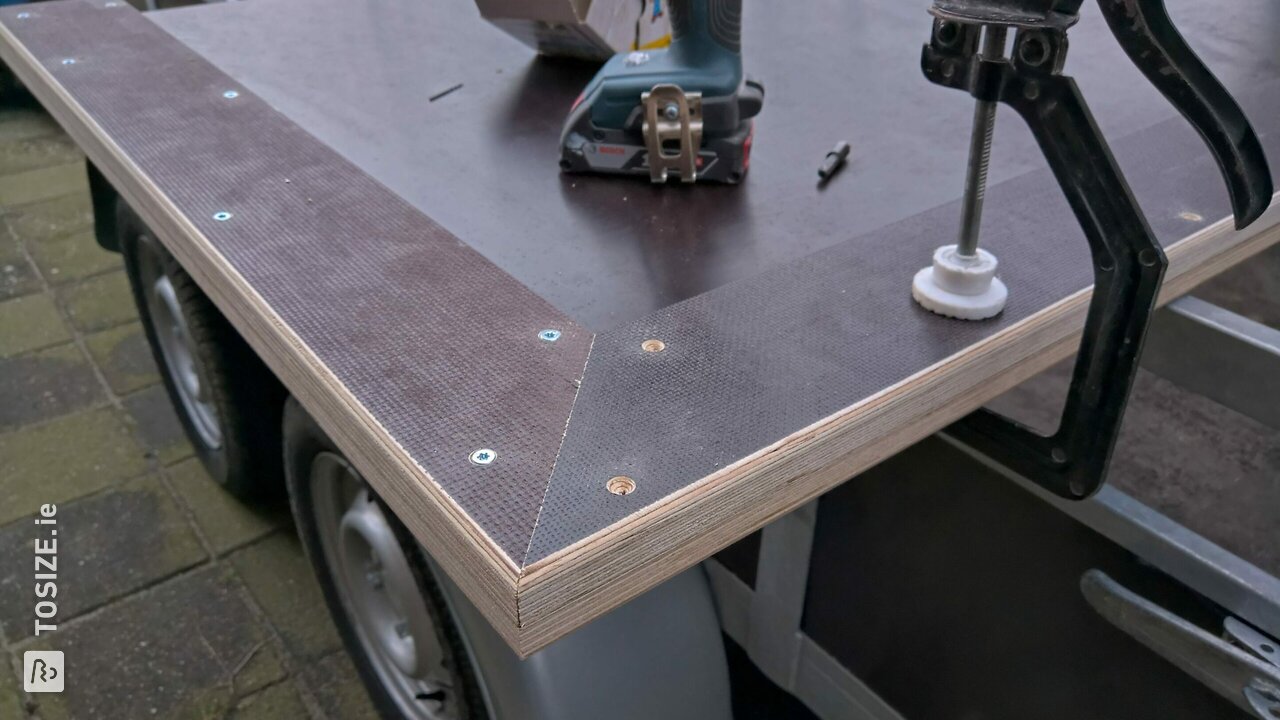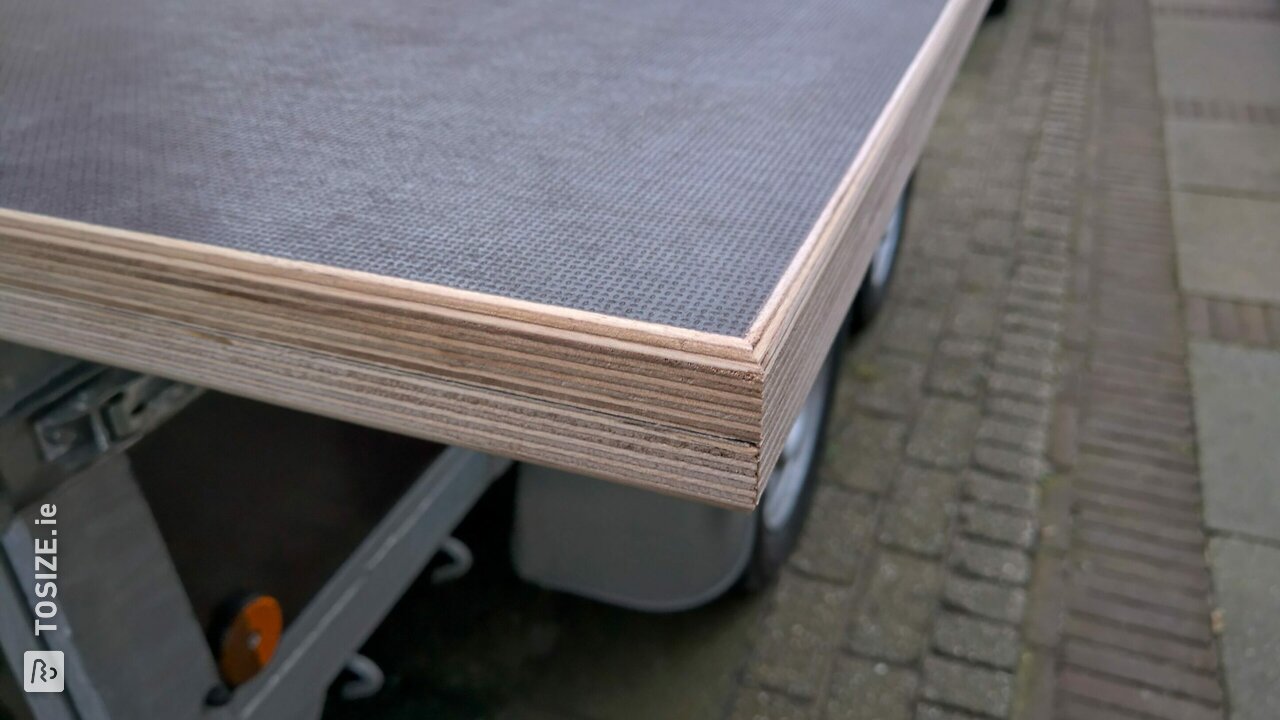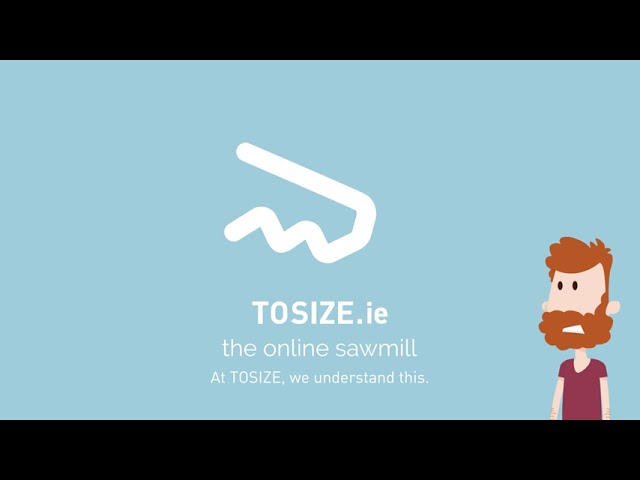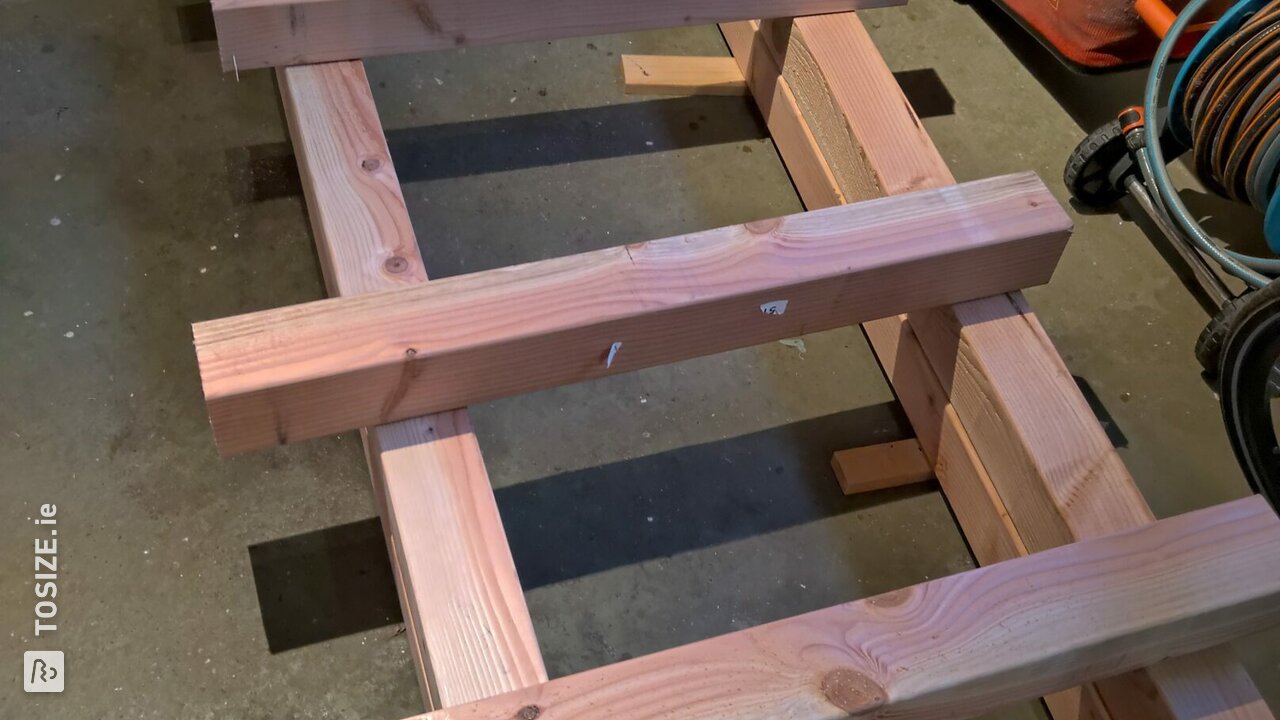 Create this project yourself with sheet material cut to size by TOSIZE.ie!
definition
Workbench with non-slip concrete spot worktop of 200.0*80.0 cm Frame of sturdy planed Douglas wood beams (planed, net size 95*95 mm) Height adjustable during construction to body size and desired working height Upright edge at the rear, so that nothing is between the workbench and the falls into the wall
Custom workbench
Order worktop of 18 mm anti-slip concrete plex at TOSIZE.com in size 200.0*80.0 cm, apply rounded side where you wish. Order 2x strips of 80*10 cm, 1x 200*10 cm to thicken the edge of the top from the underside and a strip of 200*20 for the upright back wall Saw planed Douglas fir beams to size (4x 160 cm, 4x 50 cm, 4x leg in desired length). Good right angle cuts! This promotes stability. Sand the beams and put them in Douglas oil at least twice to protect against moisture Assemble the frame with 18 cm long counter-head screws upside down (Tip: use the underside of the worktop for this. This is a nice flat piece to work on) . Pre-drill holes straight. Mount rubber tile supports (10*10*1 cm) on the underside of the legs (against rising damp). Put the frame upright, mount the raised edge at the rear. Adjust the height of the raised edge as desired. Center and secure worktop from below. For example, use angle irons or choose to seal the top with high tack kit. Possibly mount sockets at the front so that cords never get in the way of the work you want to do. Have fun working on your new workbench!
The dimensions of the worktop
200.0*80.0 cm worktop height can be adjusted according to body size and desired working height leg height = desired working height min thickness worktop, min thickness tile supports under the legs
Experience with TOSIZE.com
Perfectly cut to size, no burnt edges on the cut. Rounded corners are neatly milled, without bites or splinters.
What others made with Phenolic Plywood