Solid work table made of plywood concrete, by Lothar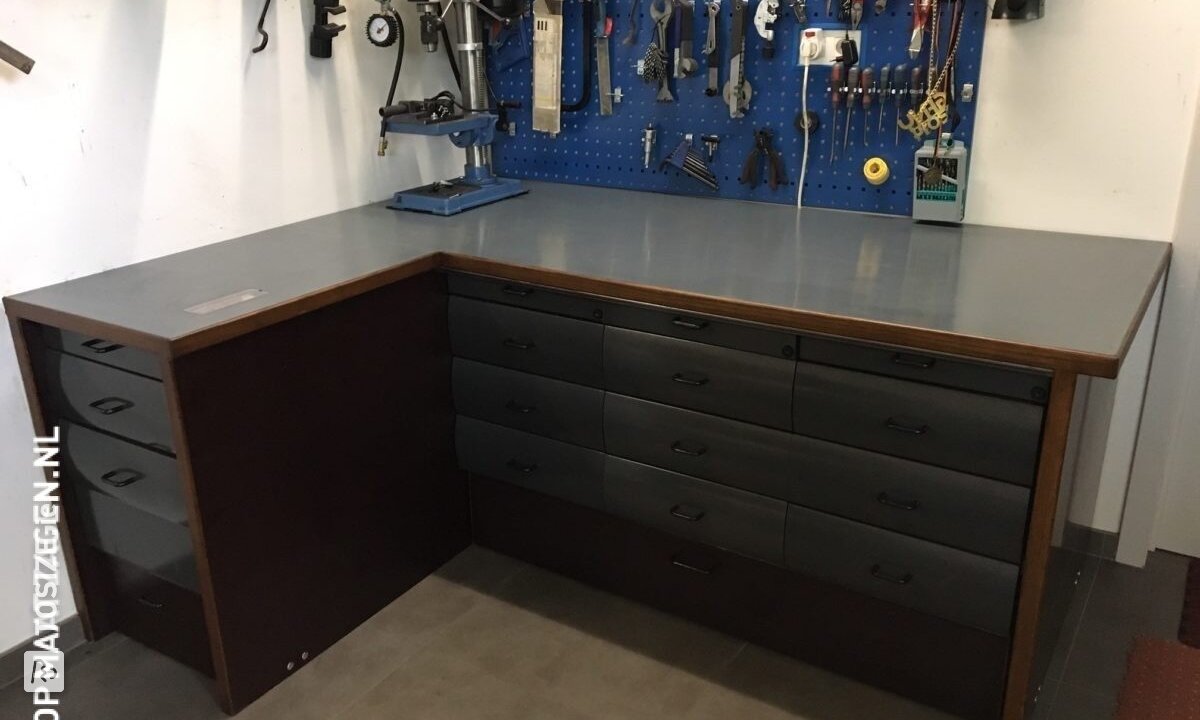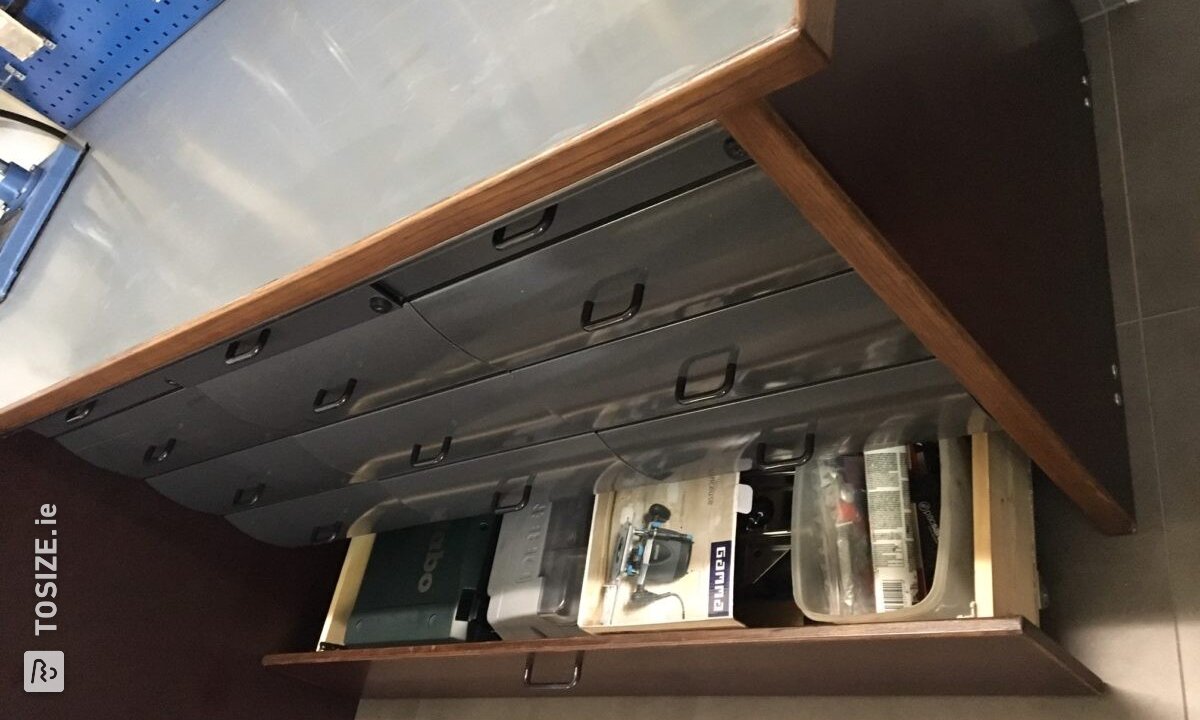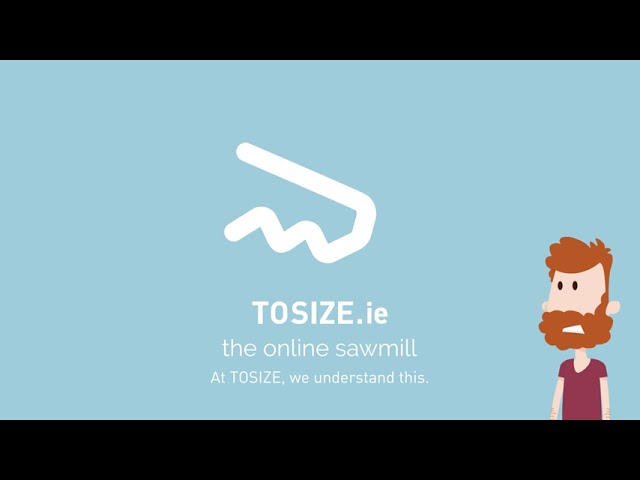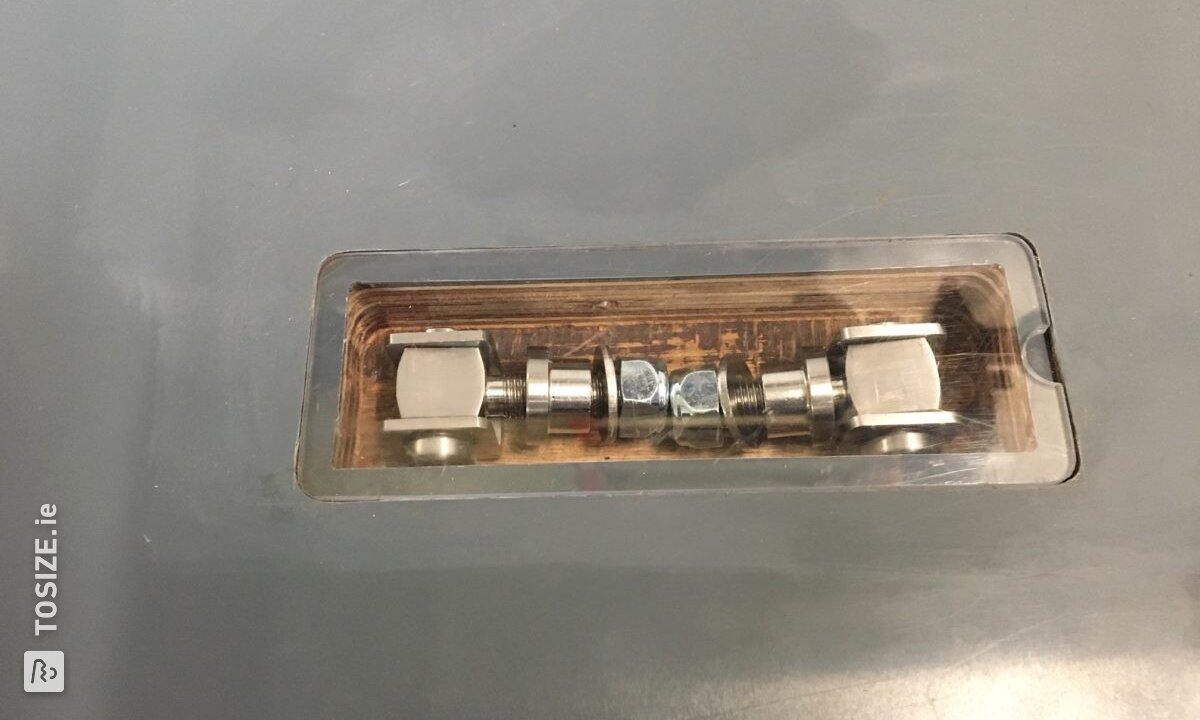 Create this project yourself with sheet material cut to size by TOSIZE.ie!
Description
Work description: how did you realize your project
A decent work table was needed with a decent amount of storage space for all sorts of things.
Work description tailor-made work table
For this, double concrete plywood is glued and screwed. The top and walls are made of this. The metal drawer units are second-hand office furniture, they are suspended from their top by means of carriage bolts. The front is also reinforced with a steel tube. In addition, the 2 drawers at the bottom are placed on wheels and the top is finished with PVC, which is extremely scratch resistant. The edges are made of oak. A detail based on two gate hinges has been incorporated for mounting a vise. Wheels were provided to keep the compressor in the rear left corner under the blade (you can just see the pressure hose coming out) accessible. The result, a practical, solid customized work table for my workshop.
What others made with Beams and Battens, Phenolic Plywood and Plywood