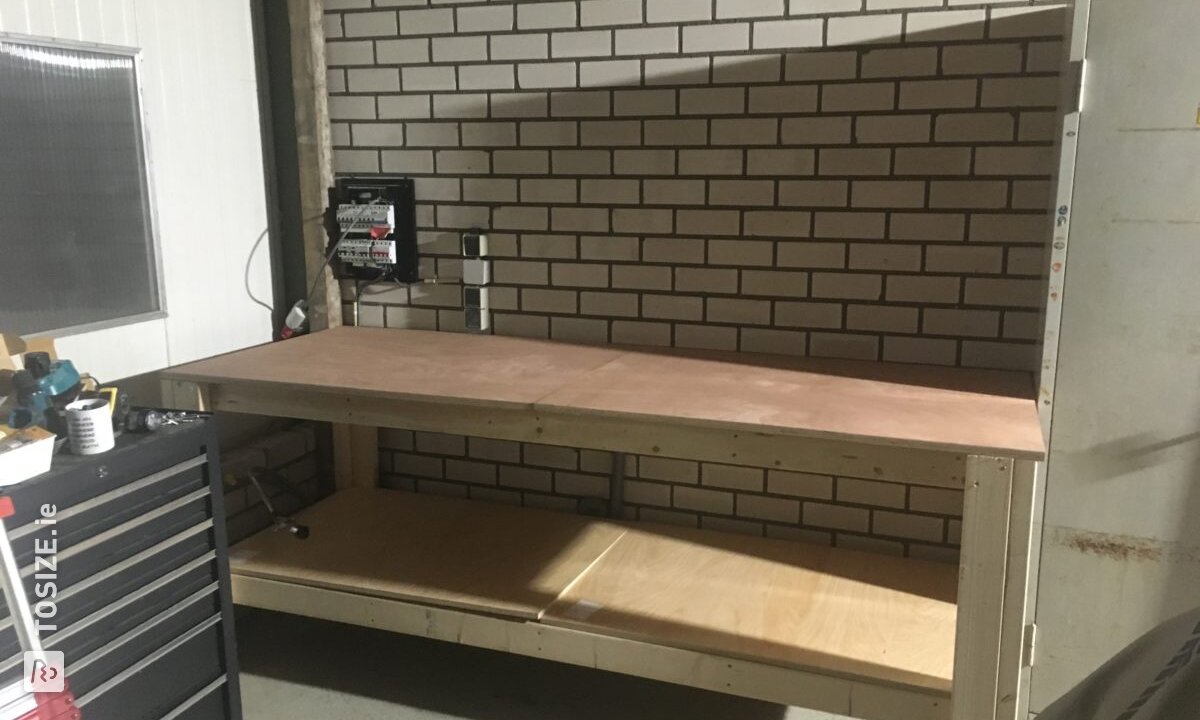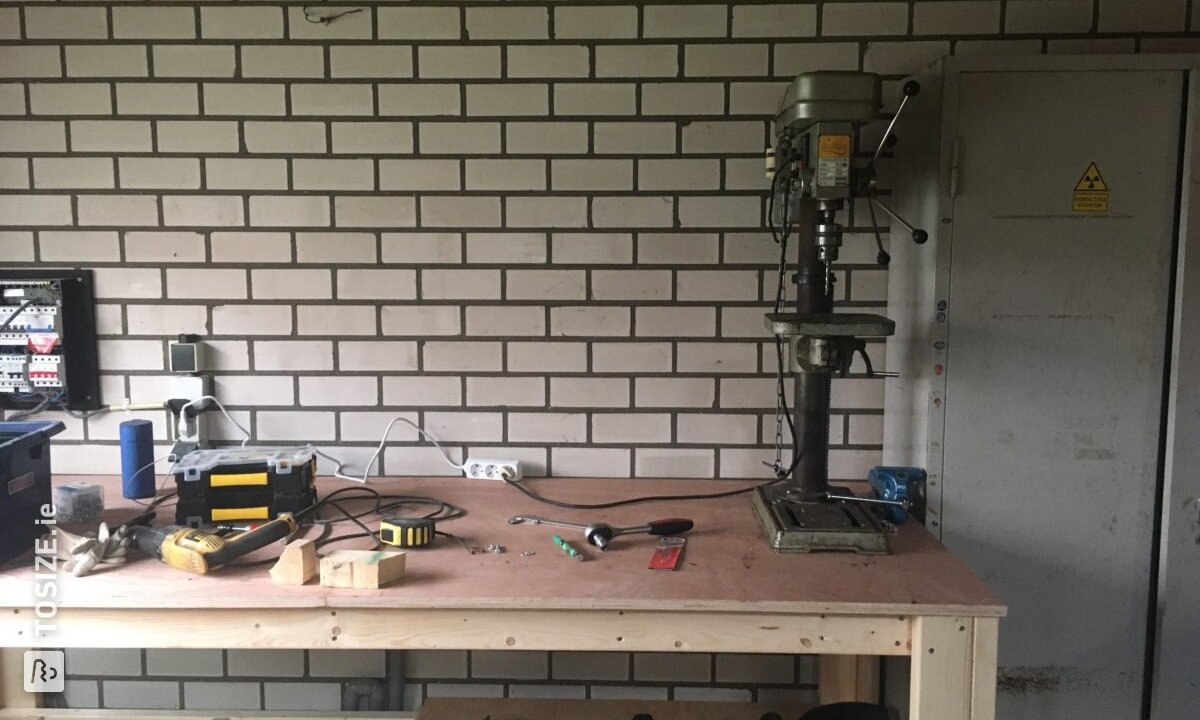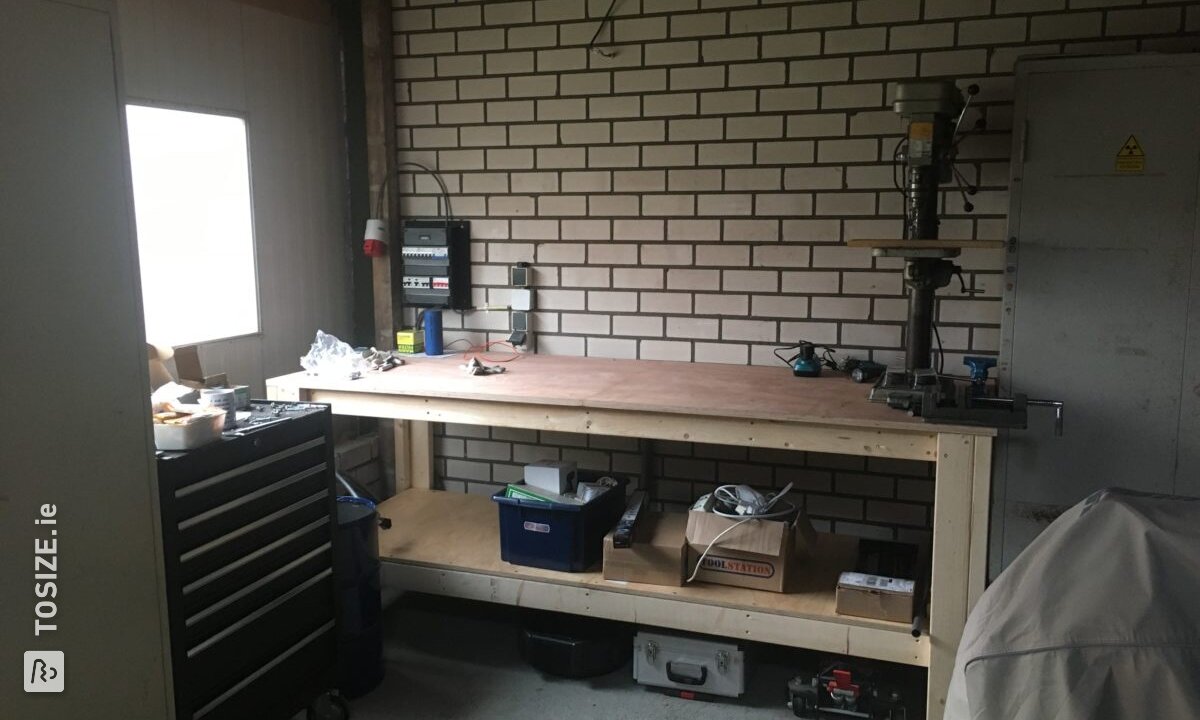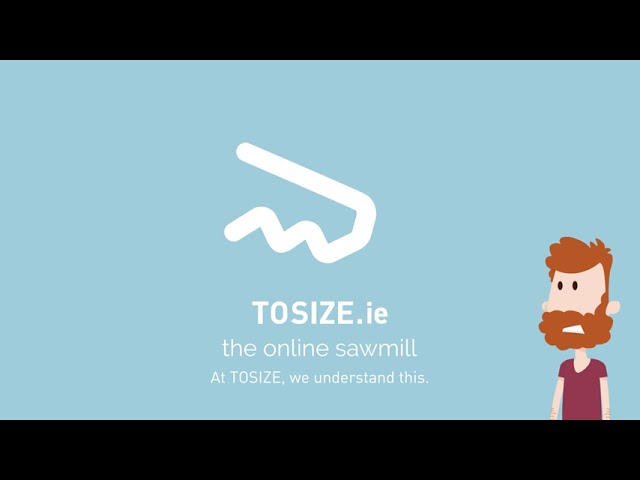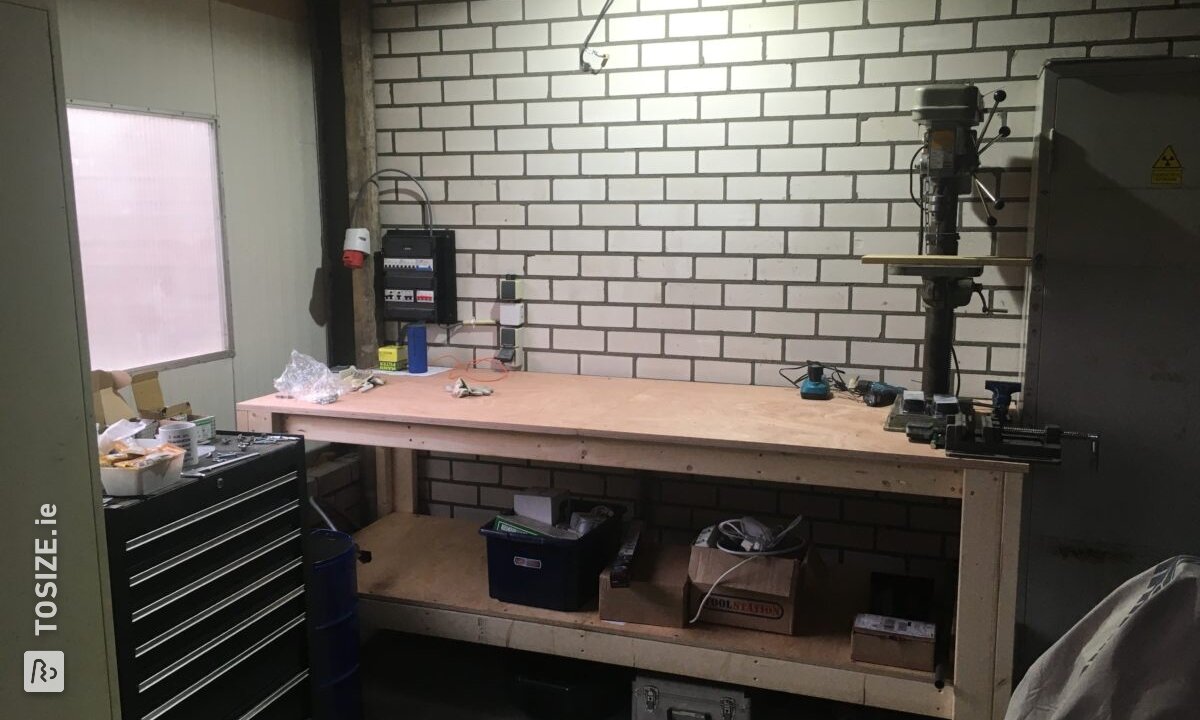 Create this project yourself with sheet material cut to size by TOSIZE.ie!
Description
I made a simple but large workbench for the garage. Everything is made from sturdy beams of 44x90 and Multiplex Hardwood plates. The top worktop is 22 mm thick and therefore lasts a long time.
How did you make the workbench?
First I drew everything neatly in 3D and then ordered everything in the right size. When the materials were delivered it was a matter of assembling: Step 1. Make 4 legs of 2 times 900x44x90 mm. Mounted on top of each other as L. See photo Step 2. 4 times Assemble cross beams, 231x44x90 mm Step 3. Then assemble the front and back together with several depth beams 724 x 44 x 90 mm and finally Step 4. Assemble both top and bottom worktops.
What are the measurements?
The dimensions are: Length: 240.0 cm Width: 90.0 cm Height: 95.0 cm
Experience with TOSIZE.com
Thanks to the cut-to-size wood, this workbench was ready within an hour. Not measuring and cutting every time. Ideal!
What others made with Beams and Battens en Plywood