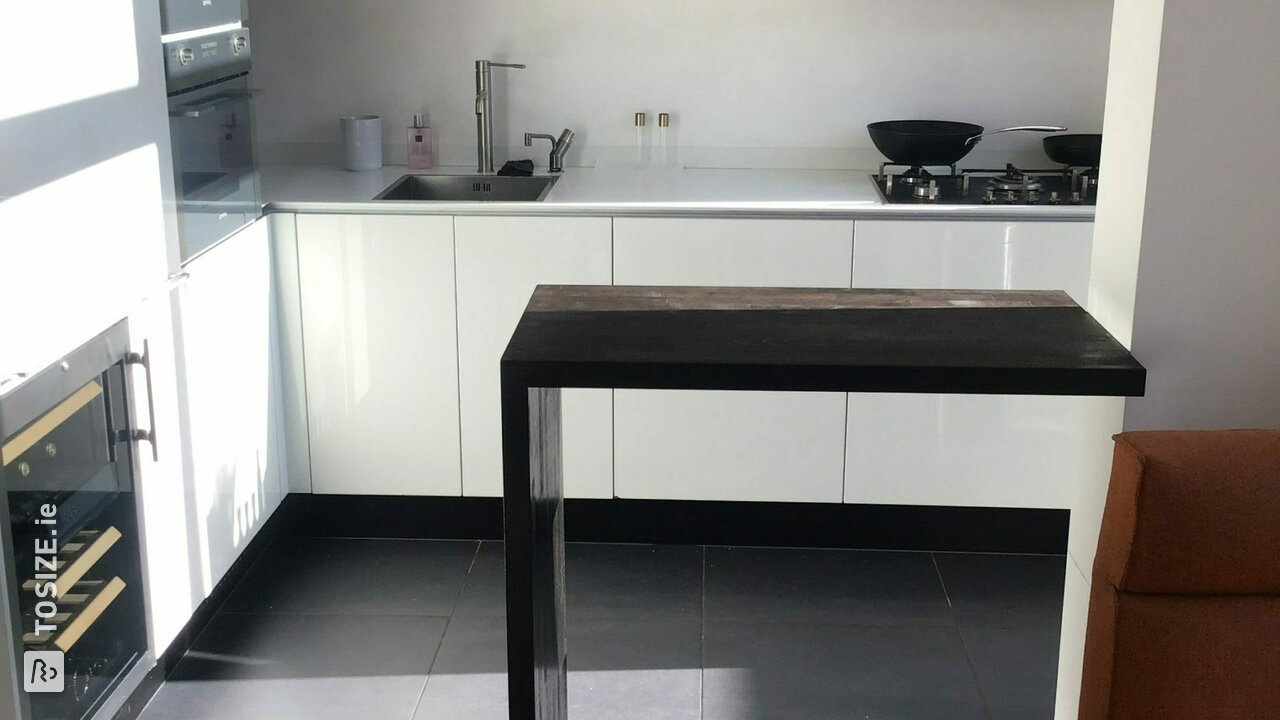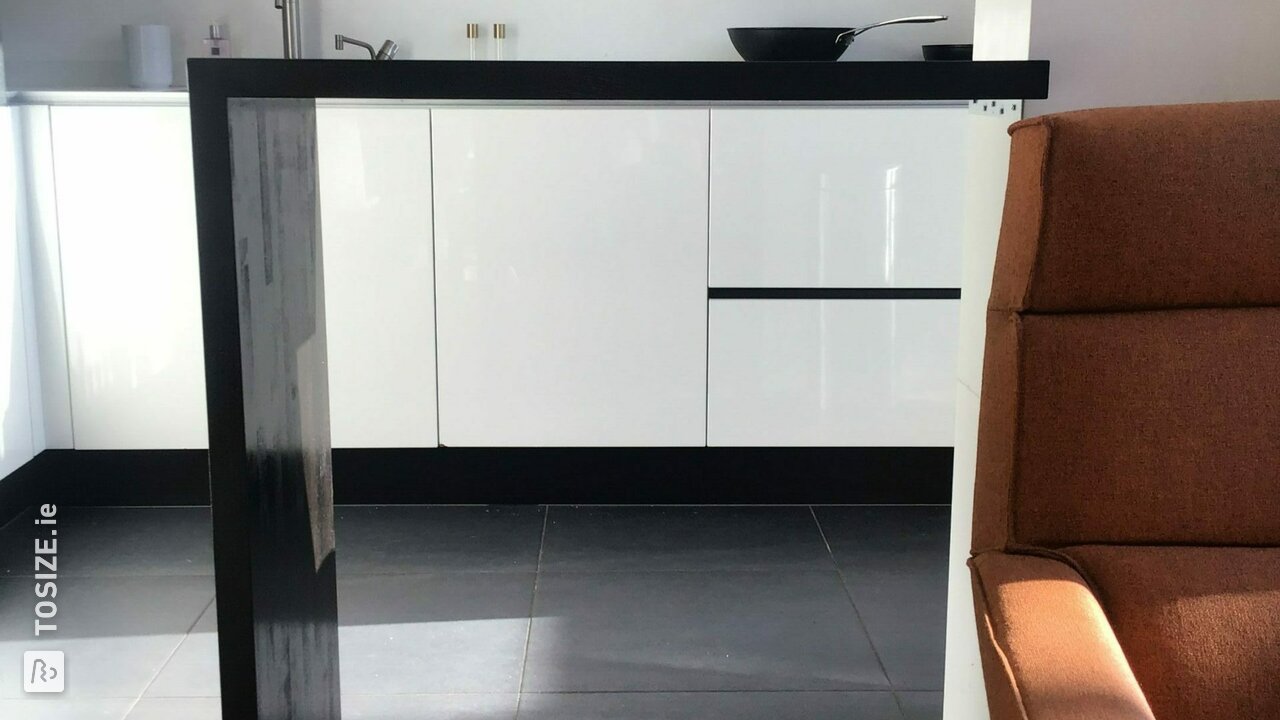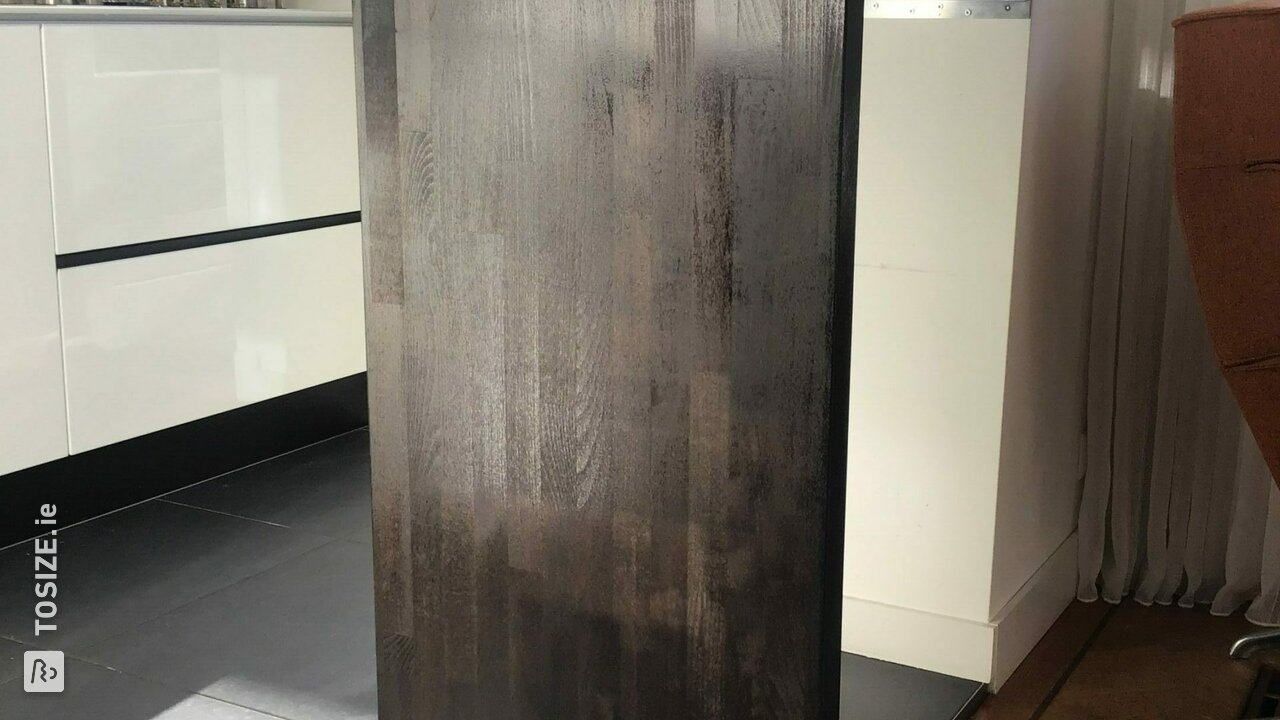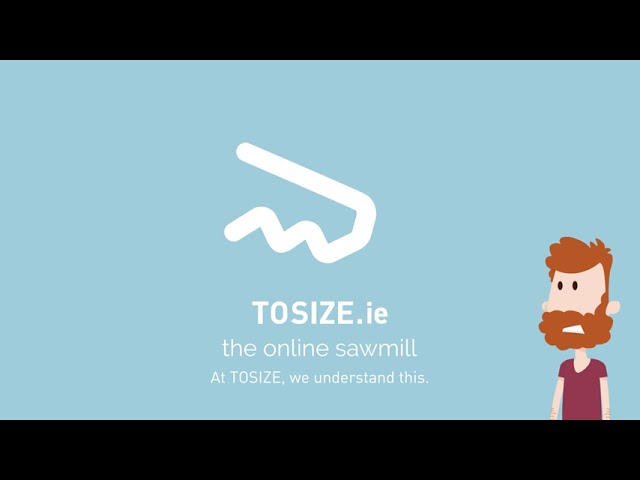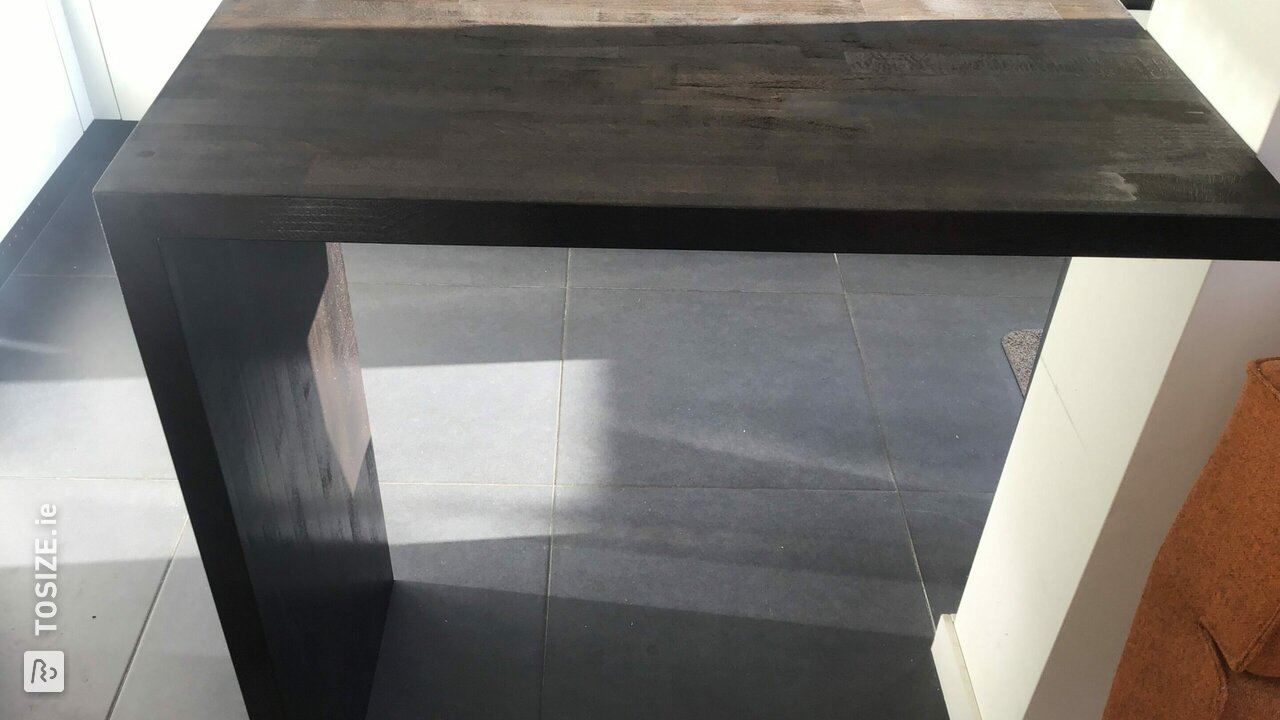 Create this project yourself with sheet material cut to size by TOSIZE.ie!
definition
Kitchens in 1930s houses are faded small (3m x 2.5m). As a result, you have little work surface. To create more worktop, we have made a simple yet sleek kitchen bar. Cozy when you are cooking and functional as a worktop or for a drink around the kitchen.
Extend kitchen with kitchen bar
We had two planks cut to size (mitred). We sawed the difference in height with a sawing machine so that it is nice and straight. A jigsaw gives a less beautiful and often less straight cut. Both planks attached to each other where we made both mitered sides a perfect fit with painter's tape (see also YouTube video how to do this easily). Then pre-drill and screw tight. Screws countersunk and filled with a little wood putty. Finally finished with ebony wood stain. Wall mounting with an aluminum angle profile.
The dimensions of the project
The kitchen worktop is 50.0 cm deep, 90.0 cm long and 100.0 cm high. When determining the height, take into account any difference in height of the kitchen and room chair.
Experience with TOSIZE.com
Good site where you can immediately see drawings of the planks you would like to order. Delivered well packaged on the agreed day. Planks looked great!
What others made with Timber panels