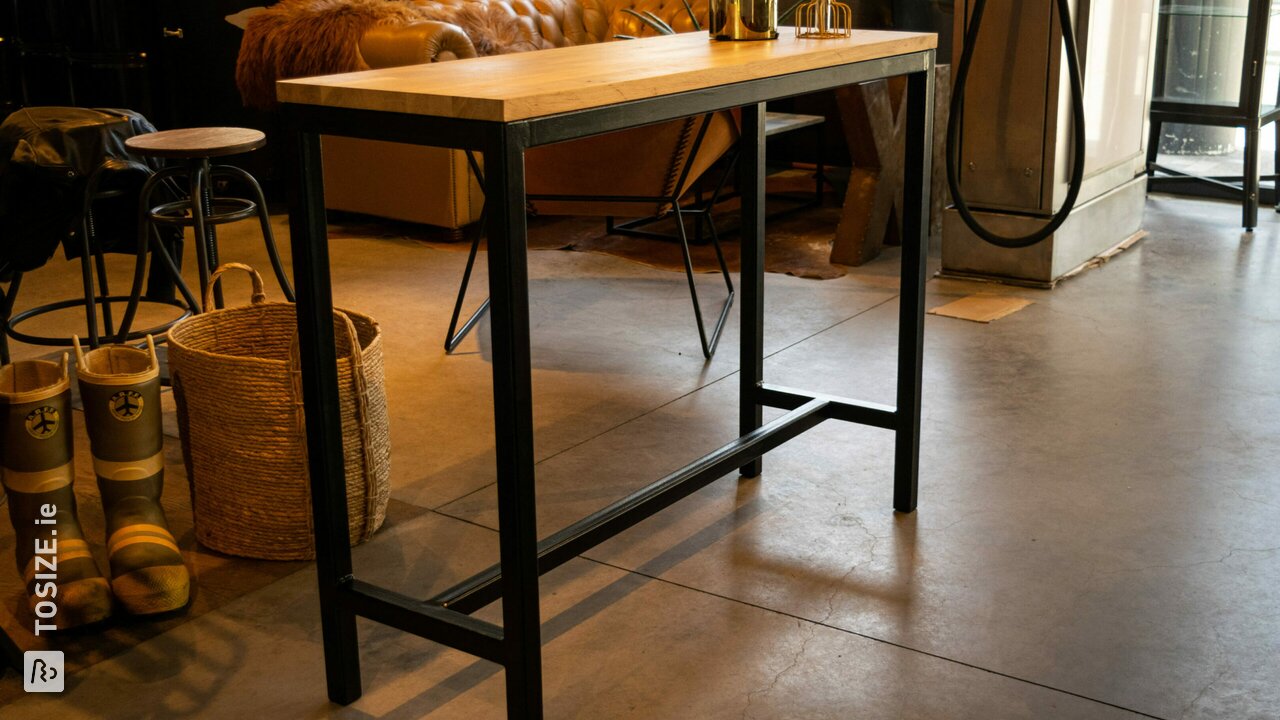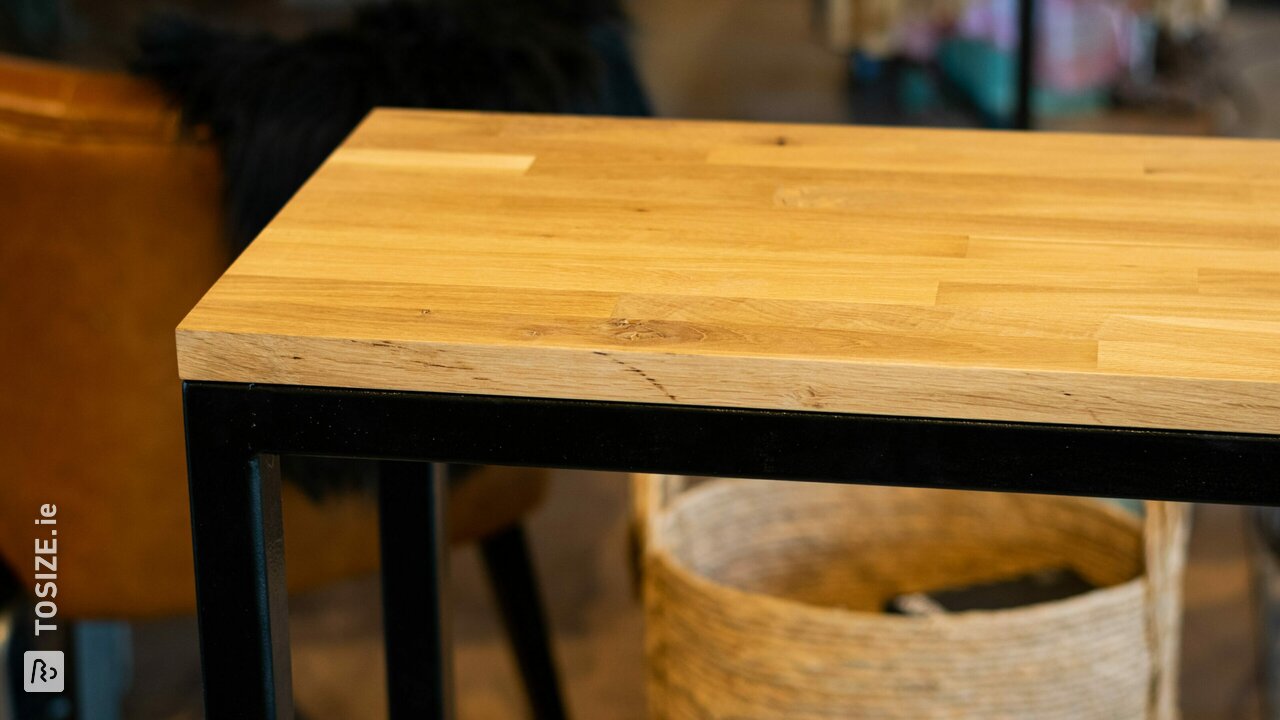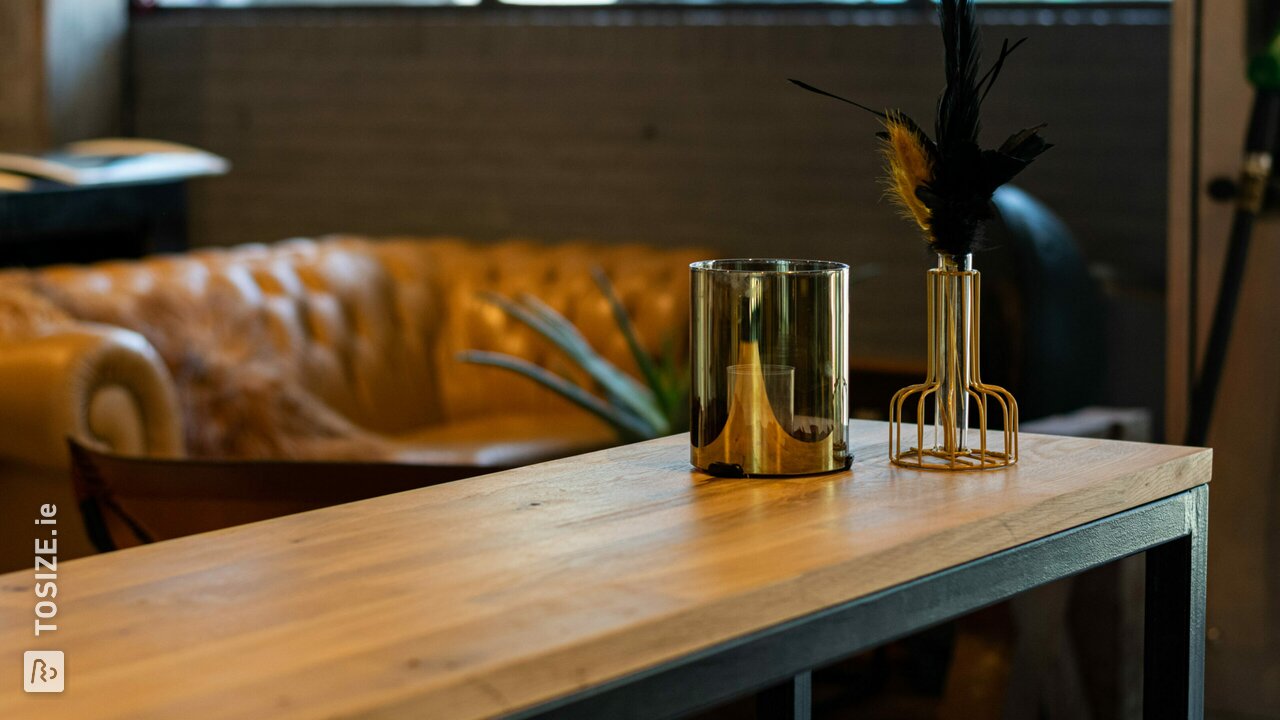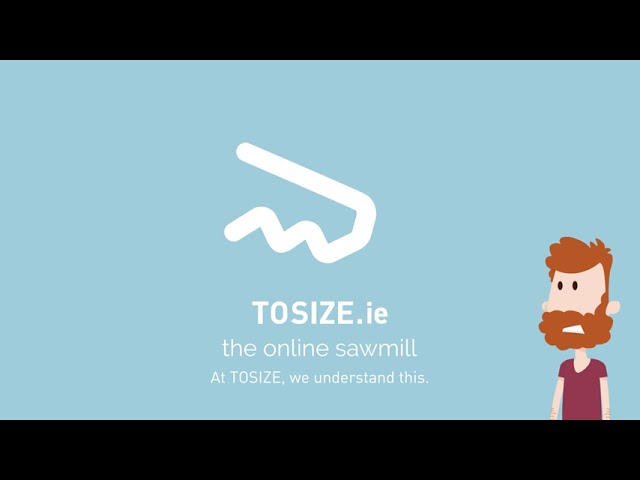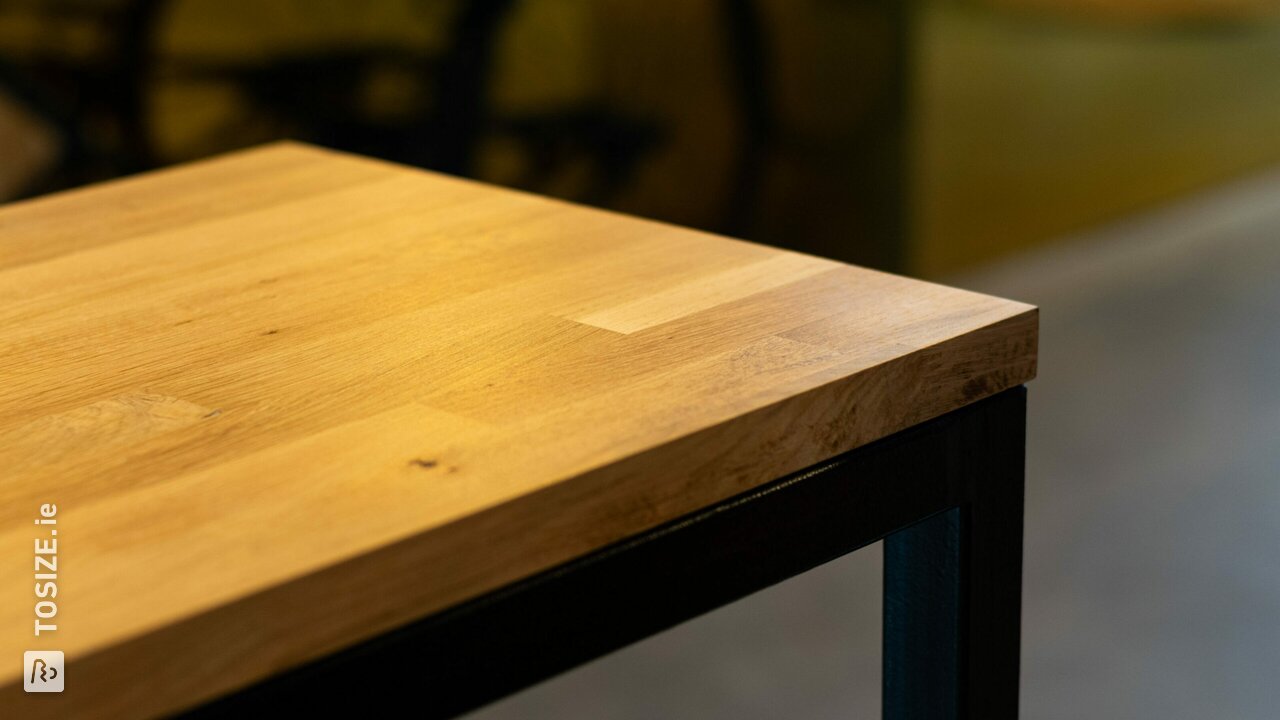 Create this project yourself with sheet material cut to size by TOSIZE.ie!
definition
The photos show a homemade bar table. The frame is made of steel with a beautiful rustic oak top cut to size.
Work description: how did you realize your project
The question was for a bar table with a more subtle size for a small home. And is therefore completely handmade. The frame is welded with recycled steel. This sample comes from rejected shipping containers. The top consists of a panel of rustic oak. It is cut to size and lightly sanded afterwards with 240 grit sandpaper. I then finished it with a clear coat to prevent stains and scratches.
Final size: What are the outer dimensions?
The bar table is 90.0 cm high, 120.0 cm long and 40.0 cm deep.
Experience with TOSIZE.com
Quality of the wood was superb! It was done quickly and good communication.
What others made with Timber panels