Extend the cooking island with a bar top, by Koen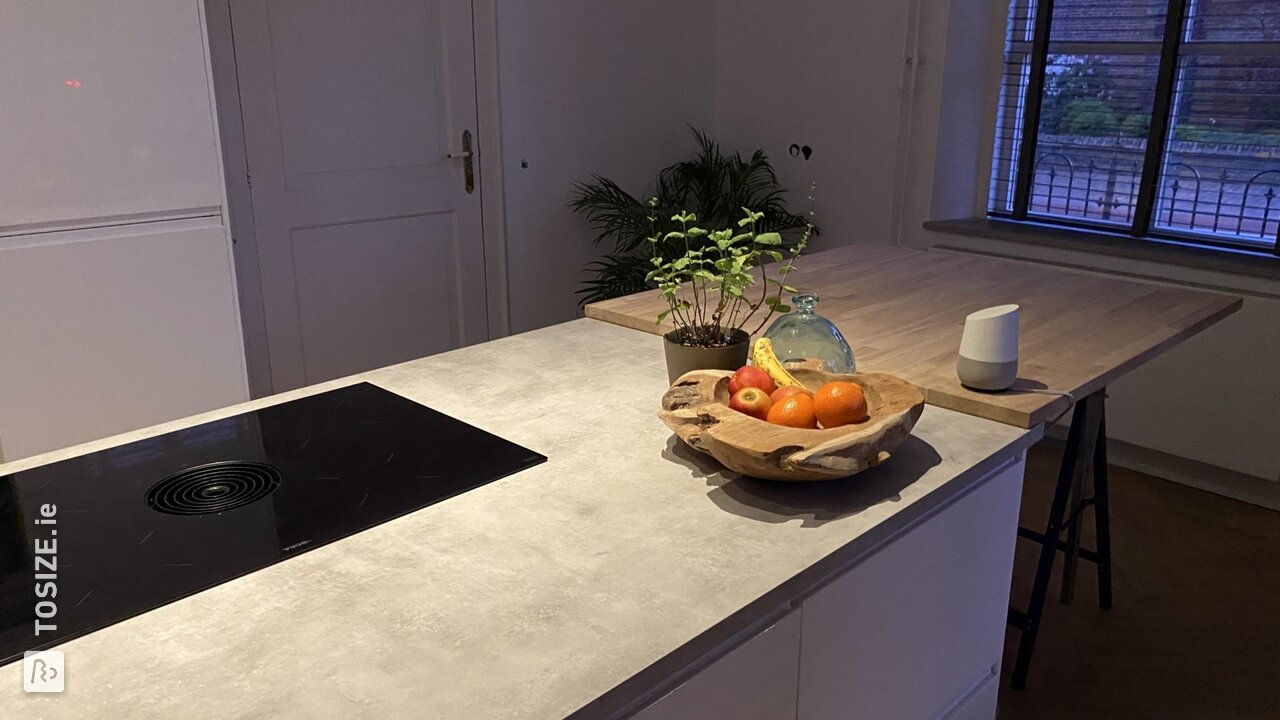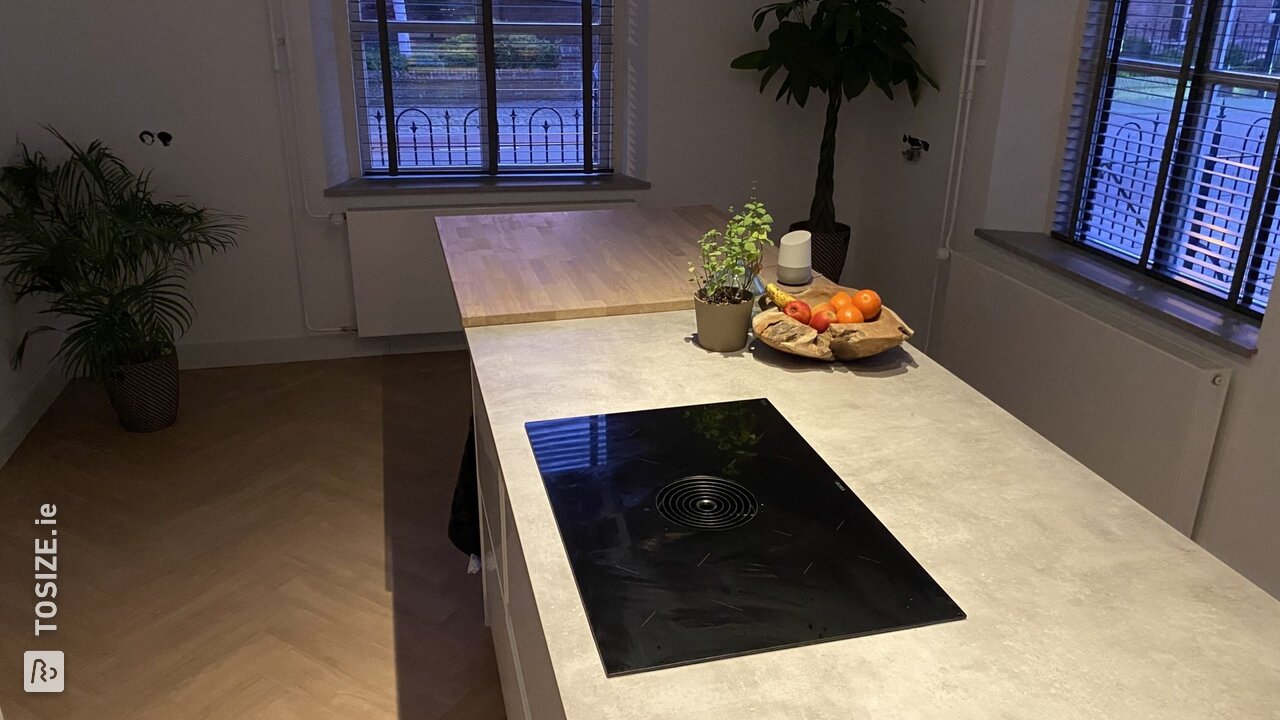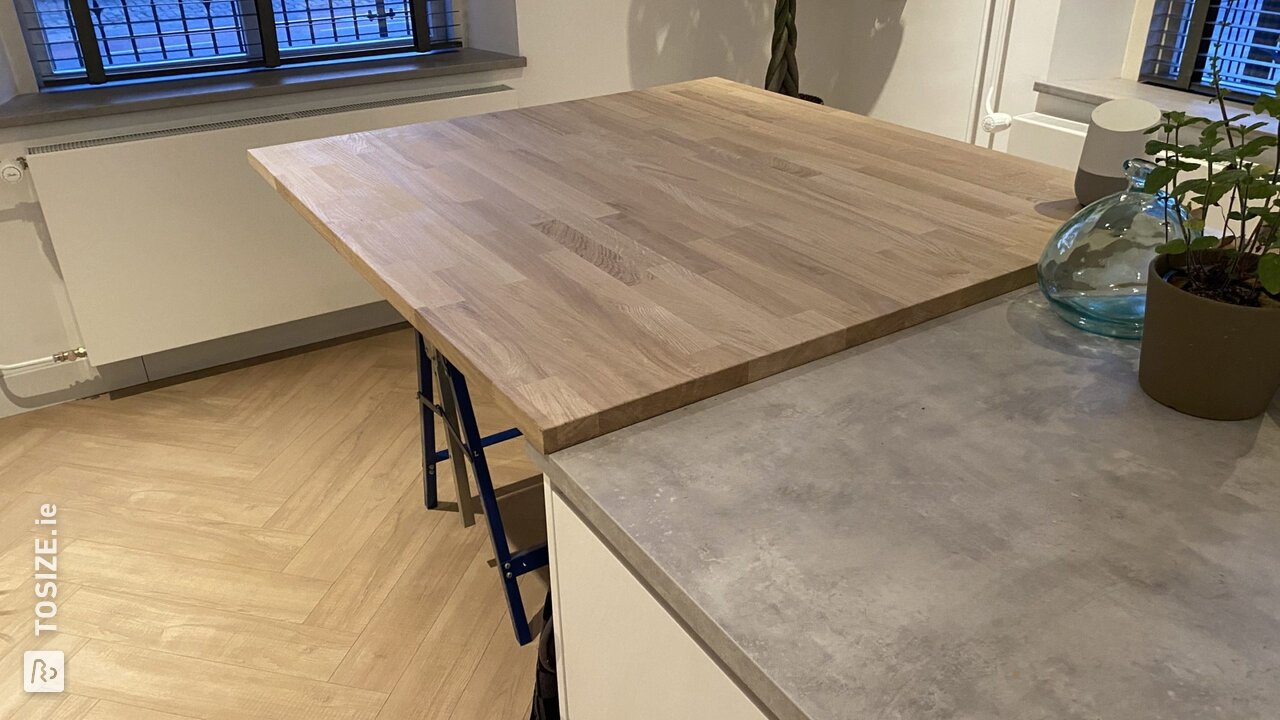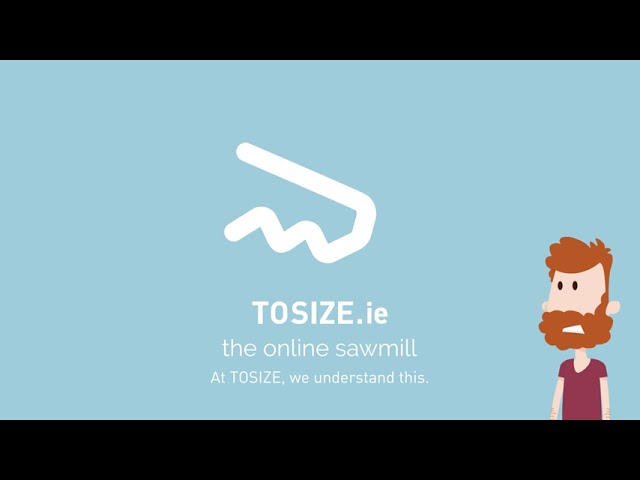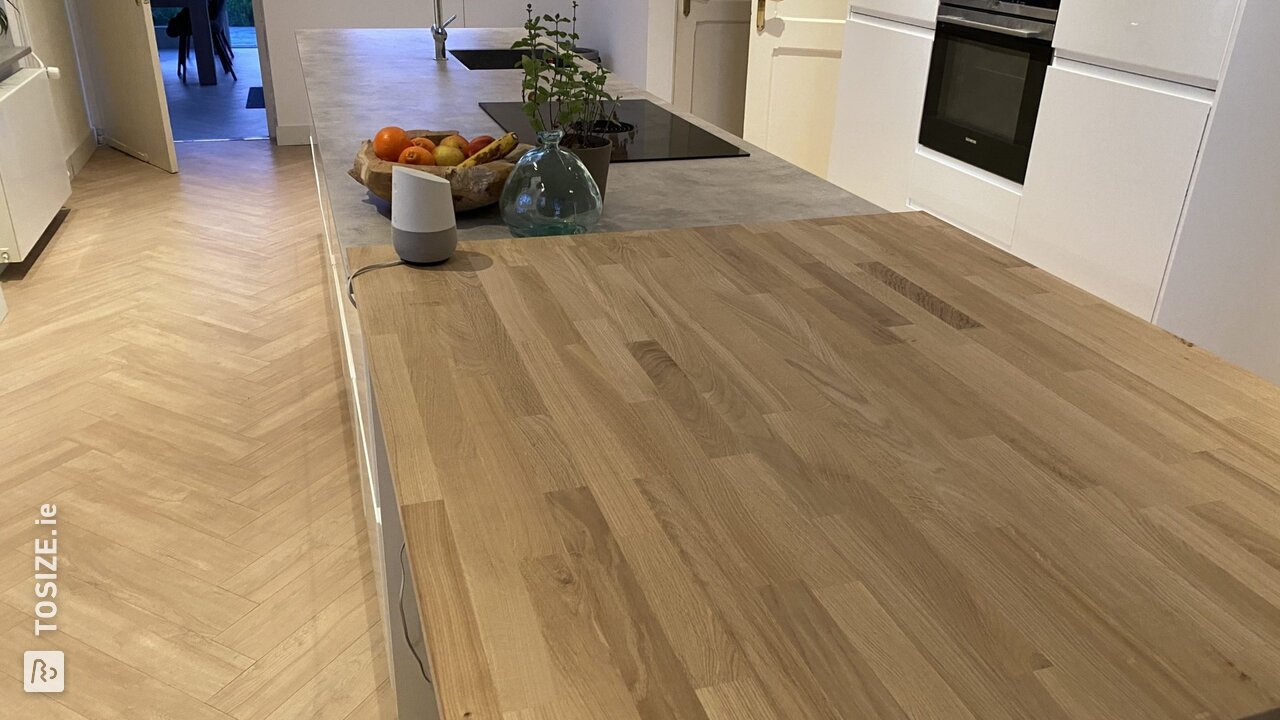 Create this project yourself with sheet material cut to size by TOSIZE.ie!
Description
A bar made as an extension of our kitchen island to sit at. The crutches will follow, of course! By extending the island with a bar, we can make optimal use of the space with drawers on both sides.
Extend the cooking island with an oak bar top
The oak panel is glued to the worktop and mounted on a metal base. Treatment with a transparent varnish will follow shortly. This for a long-lasting beautiful result. We will also add a metal matte black frame with a 10.0x10.0 tube in the future. The island is now in total almost 4.5 meters long and just over 1 meter wide. Both the worktop and the bar top are beautifully modern thin with a thickness of just under 3.0 cm.
Tailor-made bar
115.0 by 103.0 cm
What others made with Timber boards