Multifunctional homemade bar furniture, by Sander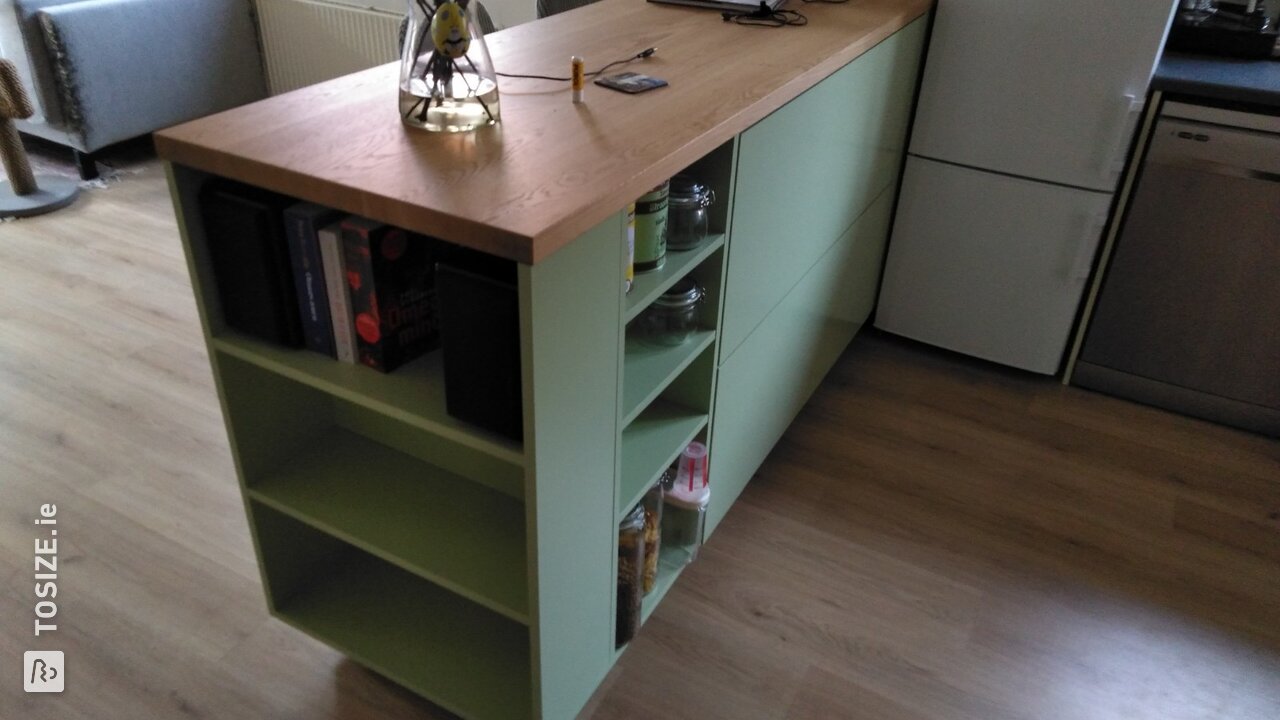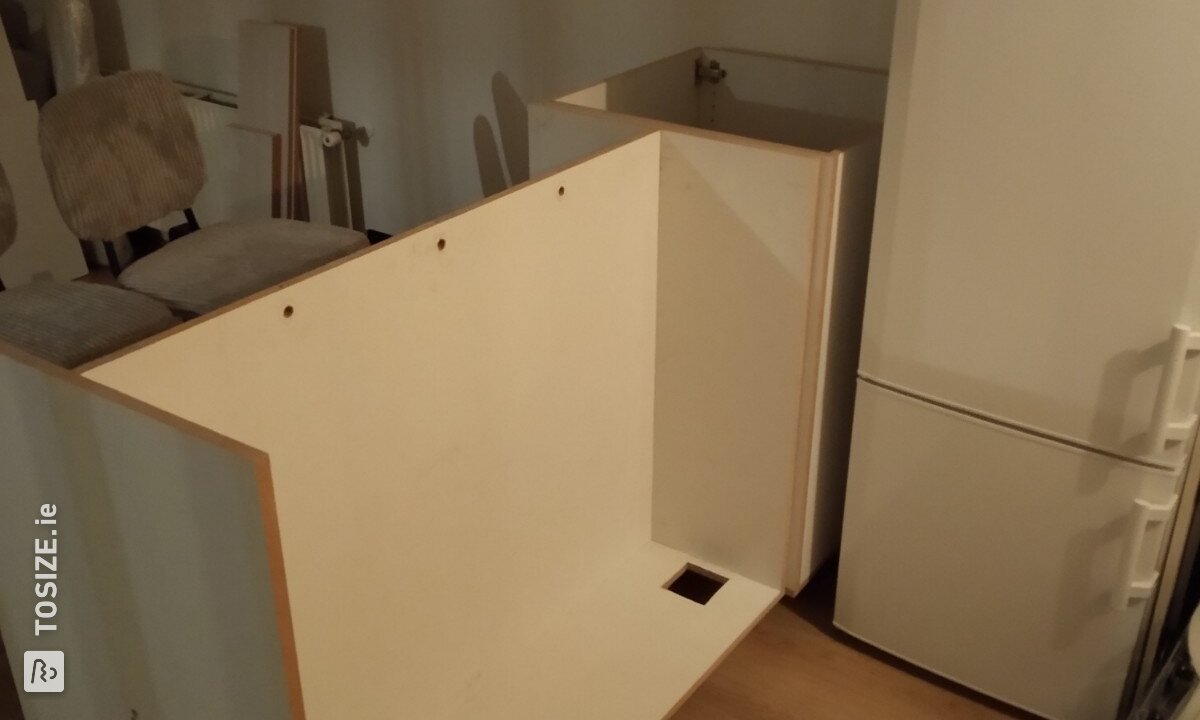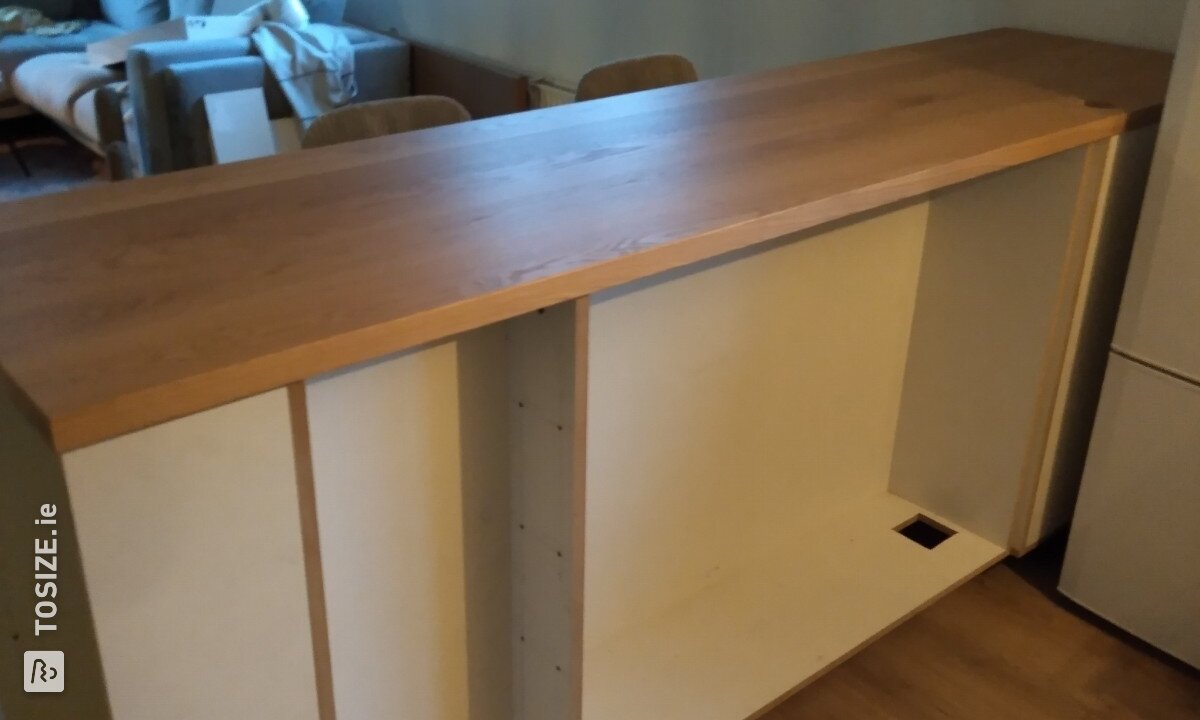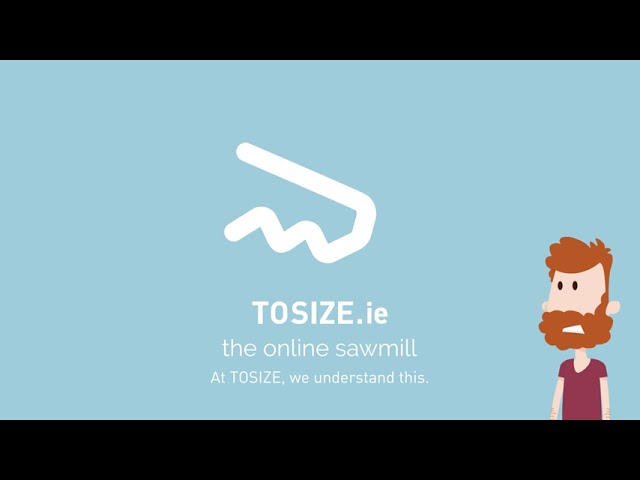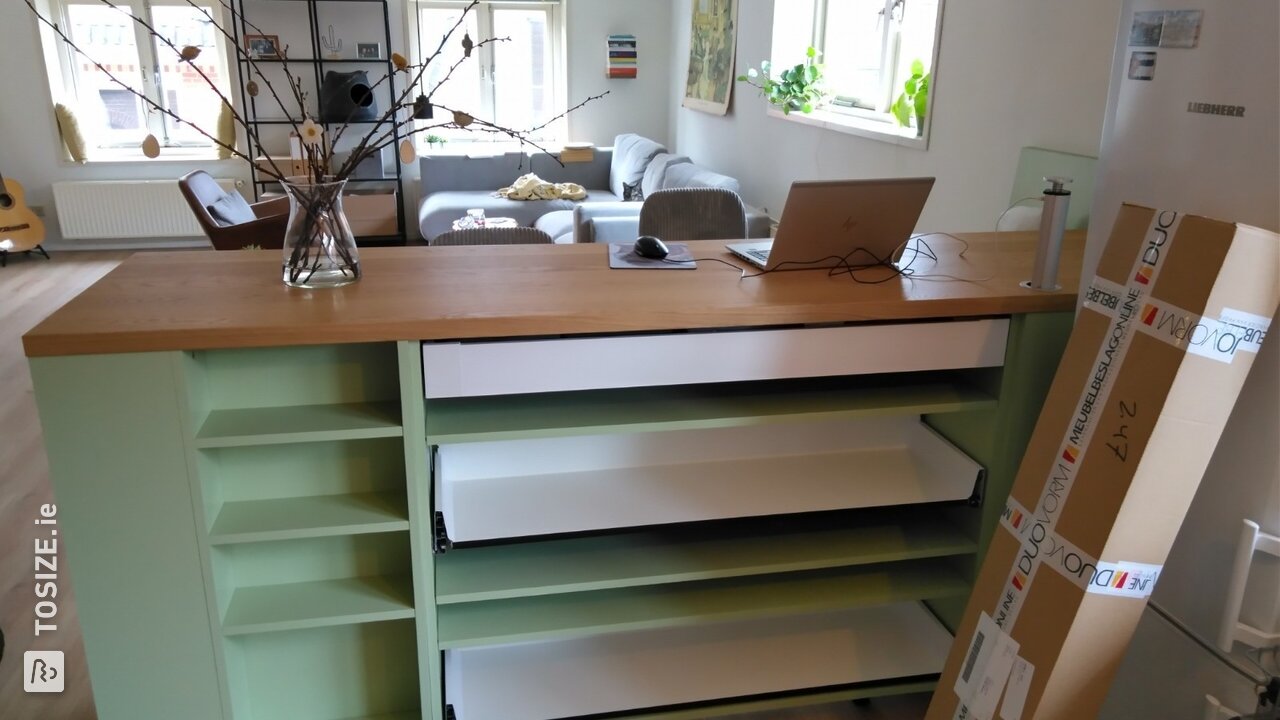 Create this project yourself with sheet material cut to size by TOSIZE.ie!
Description
In the house, the kitchen is in the living room with a low ceiling. This makes it a challenge to provide a good separation of the spaces. Ultimately, it was decided to create a multifunctional bar: 1: Extra kitchen drawers to store pans, plates, etc. 2: Small open shelves for preserving jars. 3: A seat to work on and have a drink. 4: Storage space for books, sound system and 3D printer
Extra space and a practical separation
1. First put the ideal situation on the drawing (3D model) 2. Then made a deepening of the drawing: A working drawing in which the manufacturability and details are included. 3. The parts list follows from this. I could fill in the necessary planks directly from the 3D model in the configurator of TOSIZE.com. Ideal! 4. The bar is made up of 3 separate modules, each one built and put together. 5. Finishing: routing cable trays, painting, fitting furniture fittings, etc.
A tailor-made bar furniture
2460 x 635 x 1028 l x b x h in mm
Experience with TOSIZE.com
Efficient and effective
What others made with MDF