A walk-in closet under a sloping wall, by Evert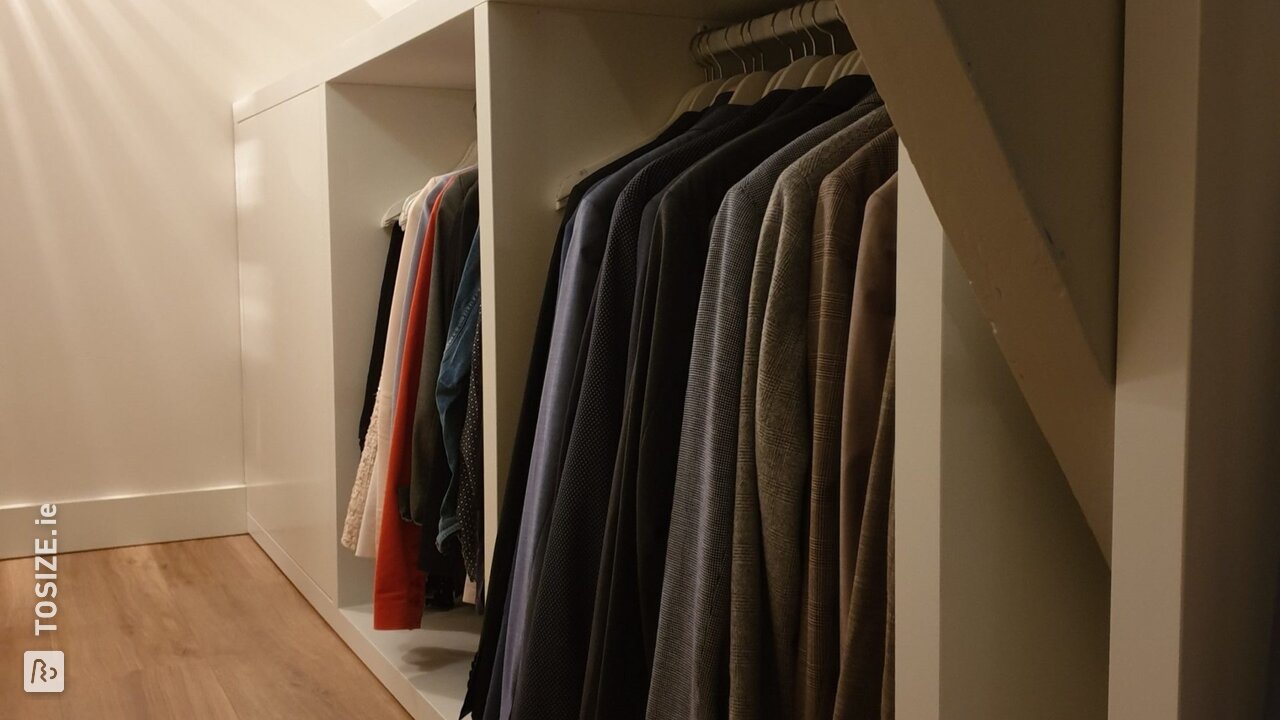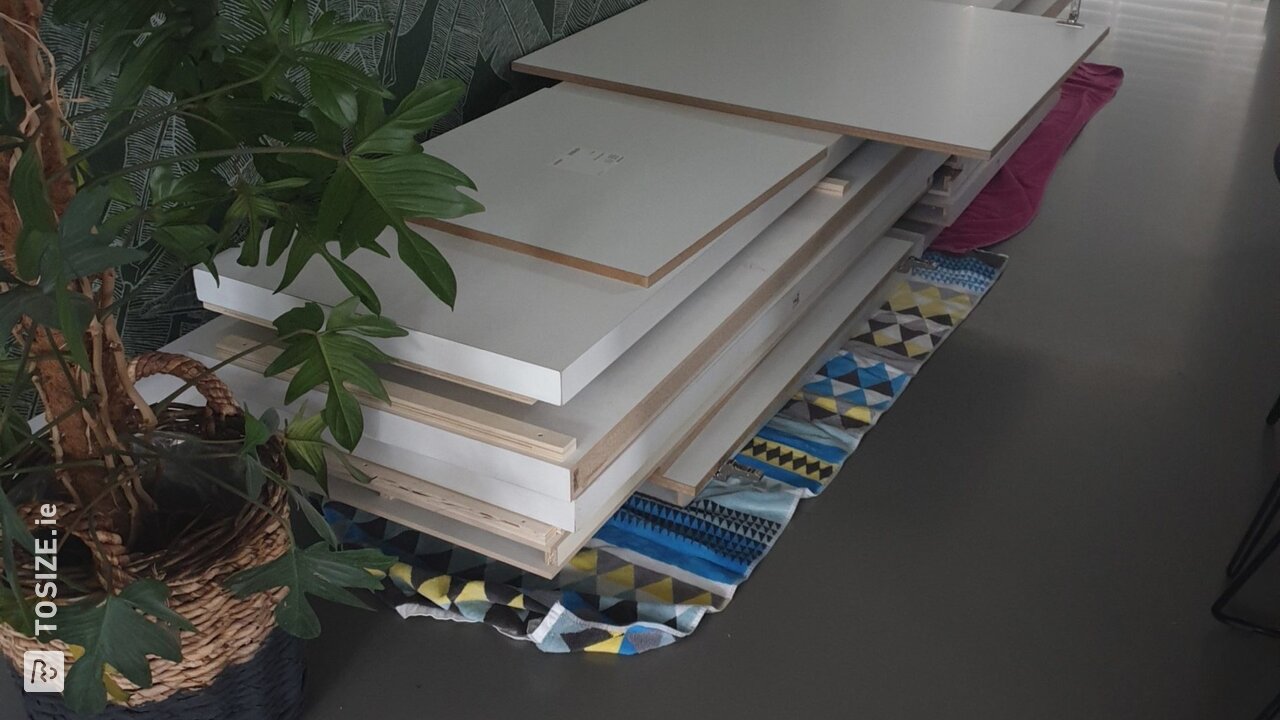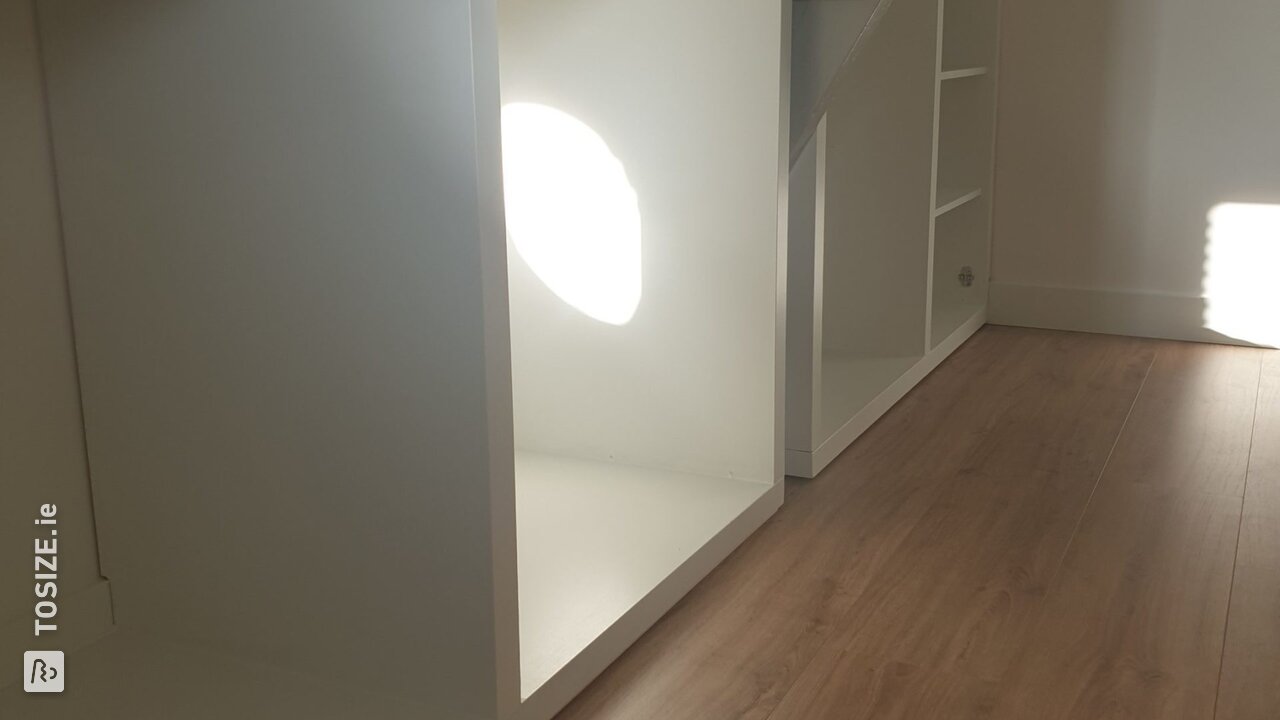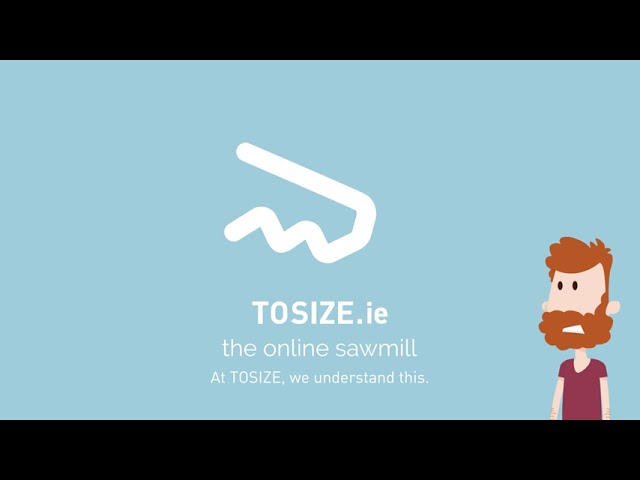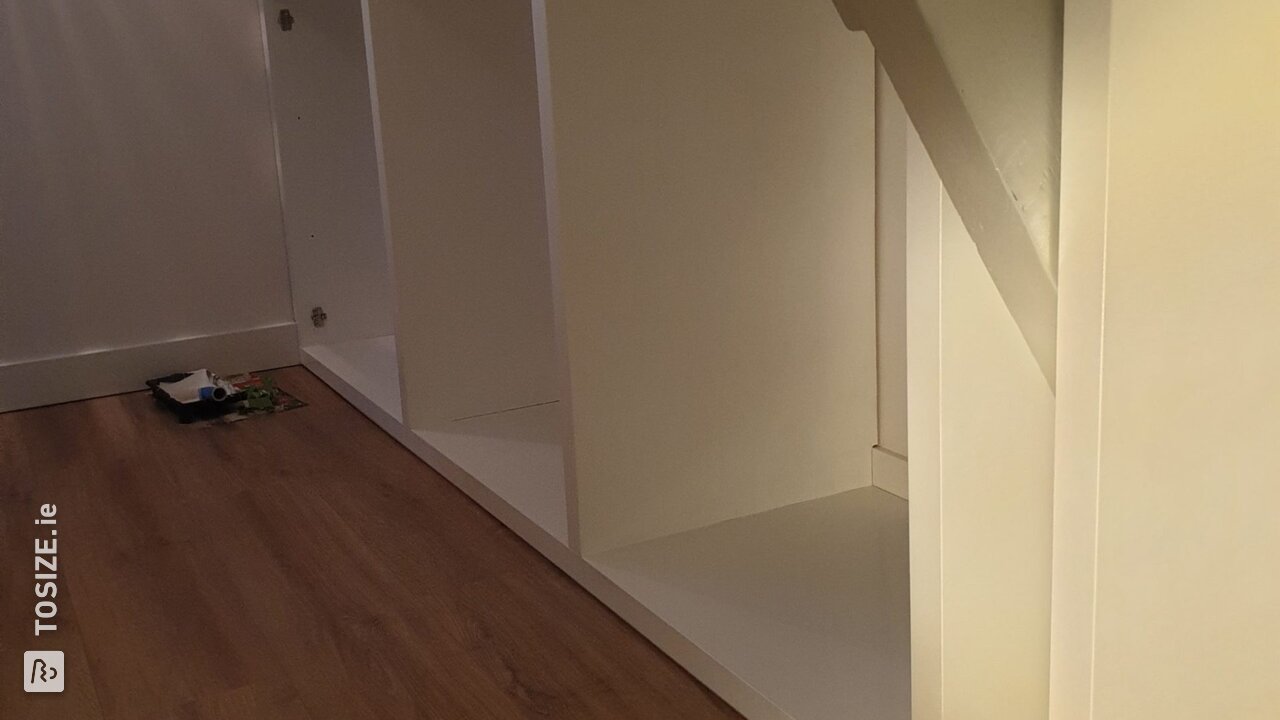 Create this project yourself with sheet material cut to size by TOSIZE.ie!
A walk-in closet with the customized concept of TOSIZE.com
We wanted a walk-in closet for the bedroom, taking into account a sloping roof. These walk-in closets had to be custom made, and we wanted to use them to create storage space for our clothes. Two closets were needed to fill the space. Measuring, designing and ordering was fun to do. Assembly is very easy, and everything is neatly painted. Last but not least placed the rods for hanging clothes.
Be prepared
I recommend watching the instructional videos. Here are great tips on how to tackle a project like this. In particular, sealing the MDF end edges makes the result faster and more beautiful. Make sure that you place the planks on a protected surface upon delivery. The description and numbering on the shelves makes it easy to find everything for assembly in the right order. Assembly is easy, make sure everything is level. Sealing the inner edges makes it just a bit tighter. First assembled everything, then painted the base, and meanwhile the boards and doors were treated with sealer and painted after drying.
Finished format: What are the outer dimensions?
Cabinet 1 is 160x110x60 Cabinet 2 is 274x110x60
Experience with TOSIZE.com
We visited Veenendaal for an explanation and to view material and examples. Discussed the design together. Very pleasant experience.
What others made with MDF