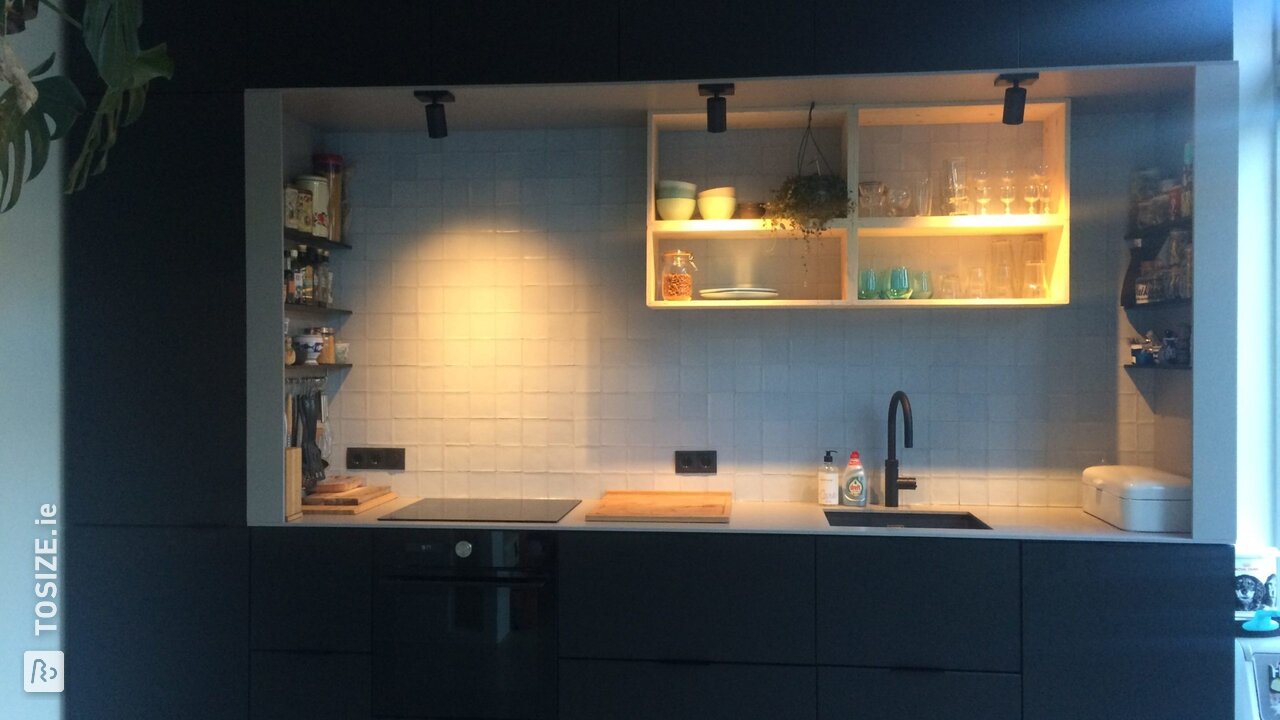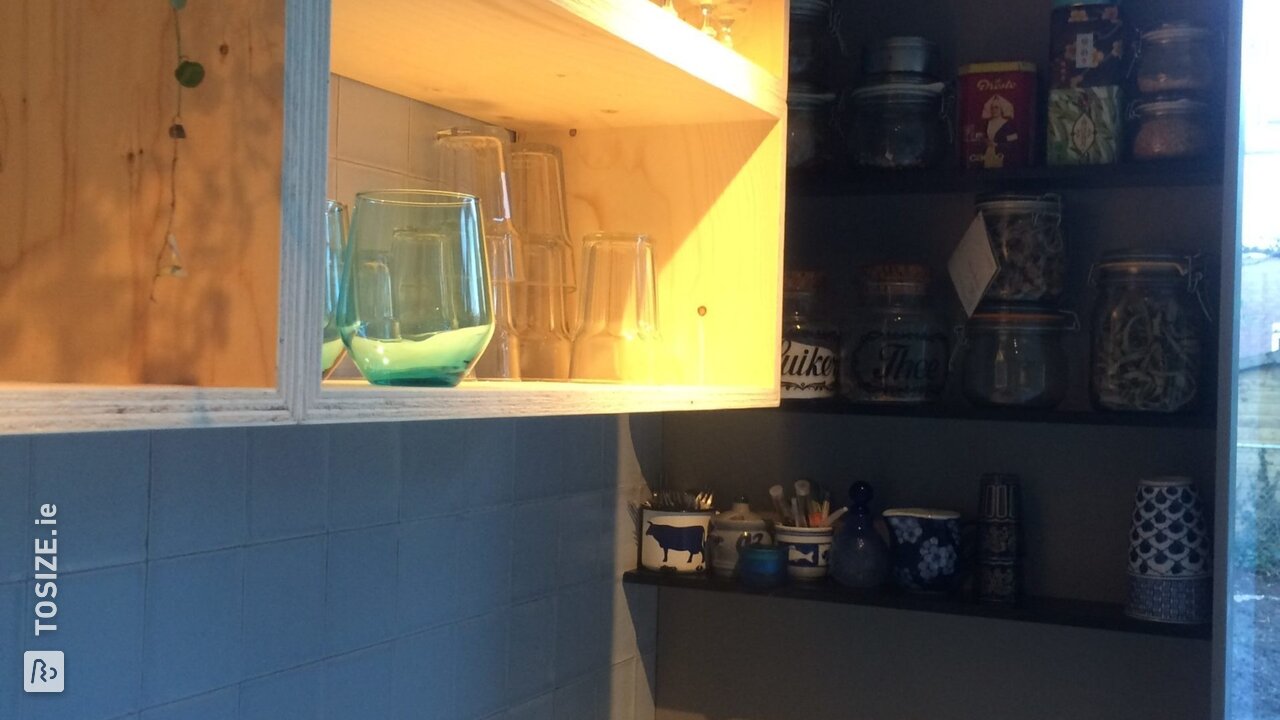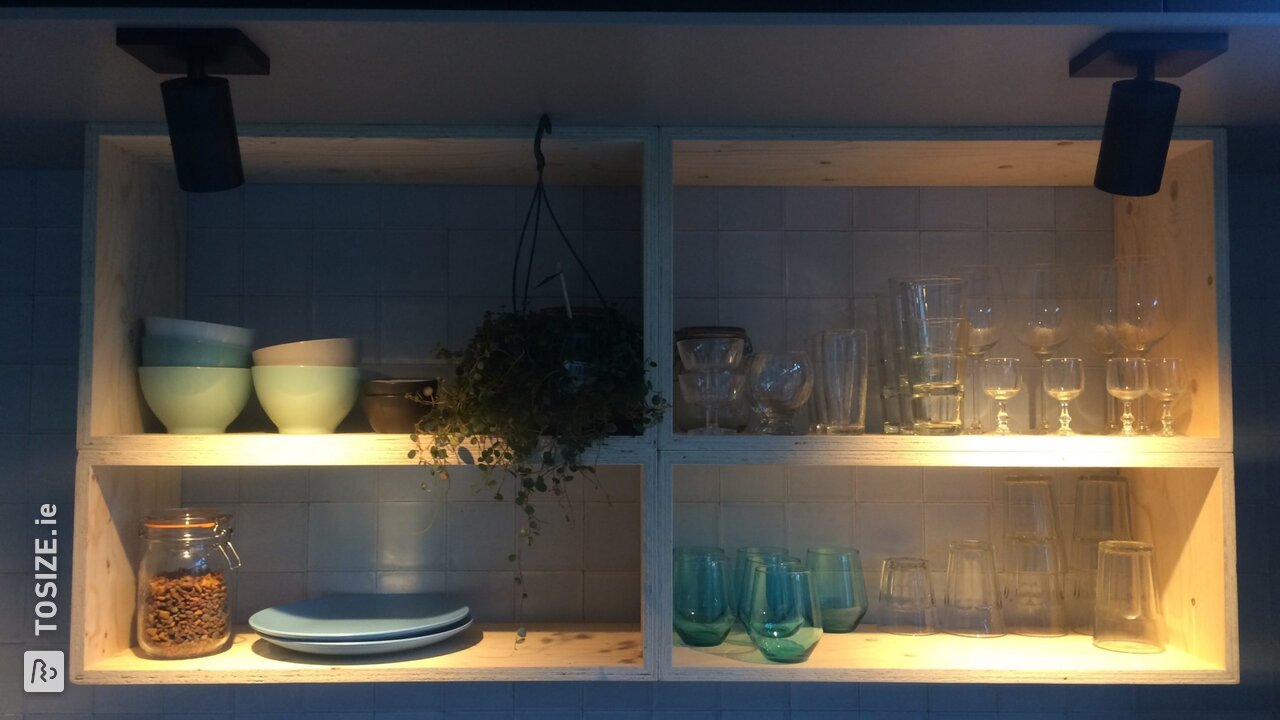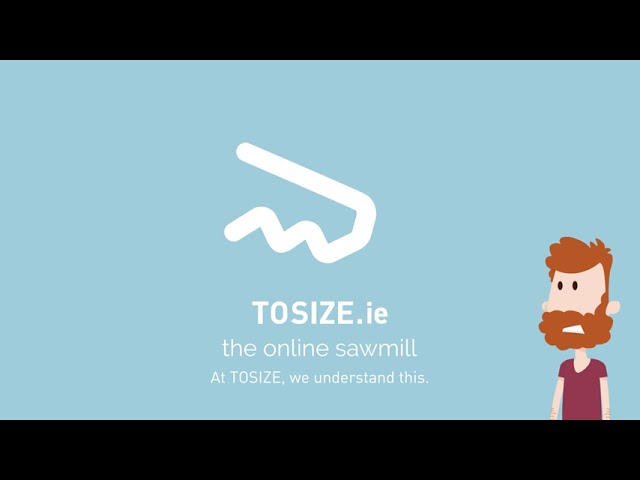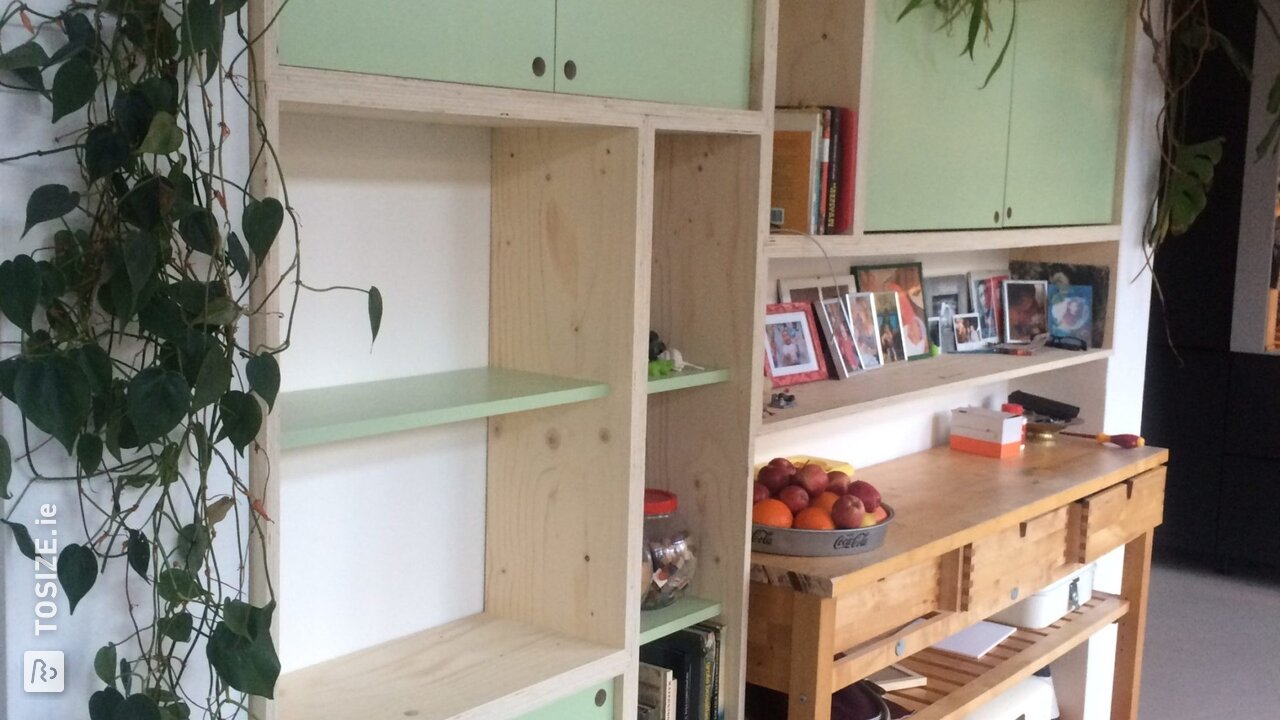 Create this project yourself with sheet material cut to size by TOSIZE.ie!
What have you made?
Conversion to an Ikea kitchen with open cupboards and a custom made cupboard in the living room with open compartments with shelves and compartments with shelves and doors.
How did you make the furniture?
Frames glued with wood glue. Then the whole finished 2 x with clear coat. Then sanded the sides of the planks and primed. Then the planks painted with a color and the planks screwed into the frames. I then screwed the frames together, but kept them in two parts. I then placed the two parts and then screwed them together. Then the side doors primed and painted with a color. I then milled recesses for the hinges. Finally the doors hung in the frames.
What are the measurements?
Kitchen: 300.0 x 138.0 cm. </ br Cabinet: 258.0 x 233.0 cm.
Experience with TOSIZE.com
Super fast service and good delivery, great!
What others made with MDF, Plywood en Underlayment