Kitchen furniture of MDF Black V313 homemade, by Benny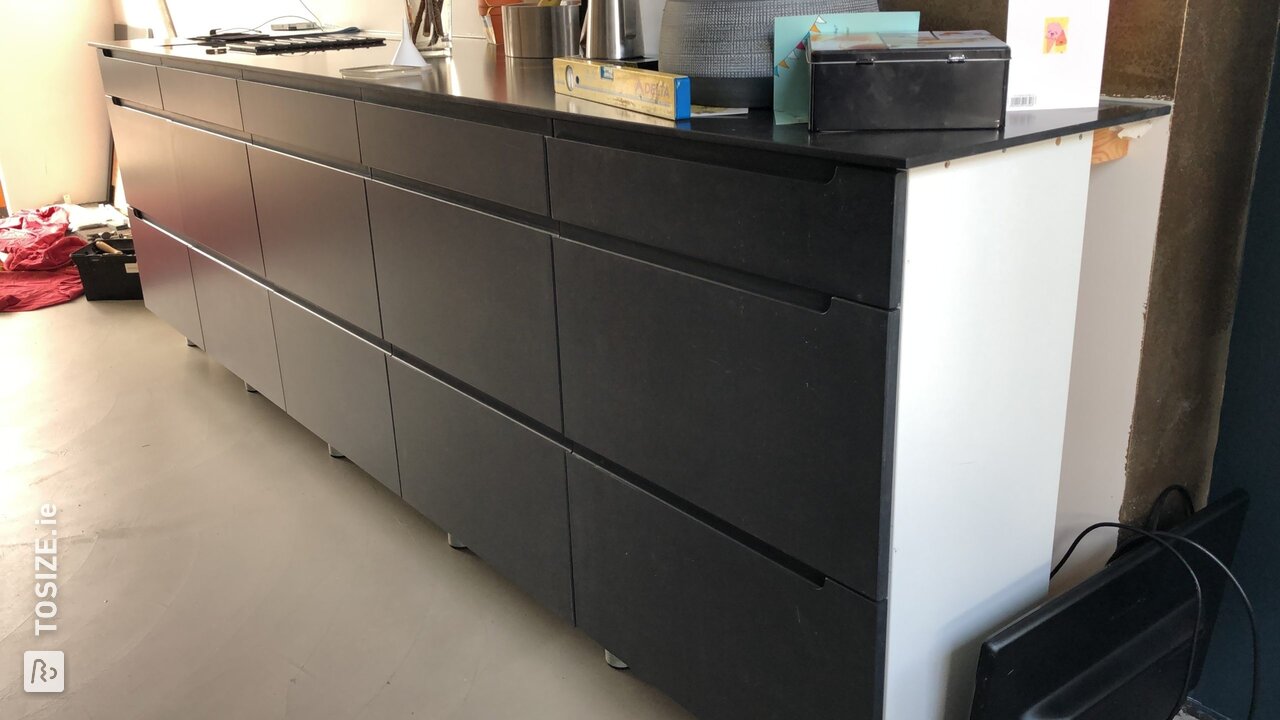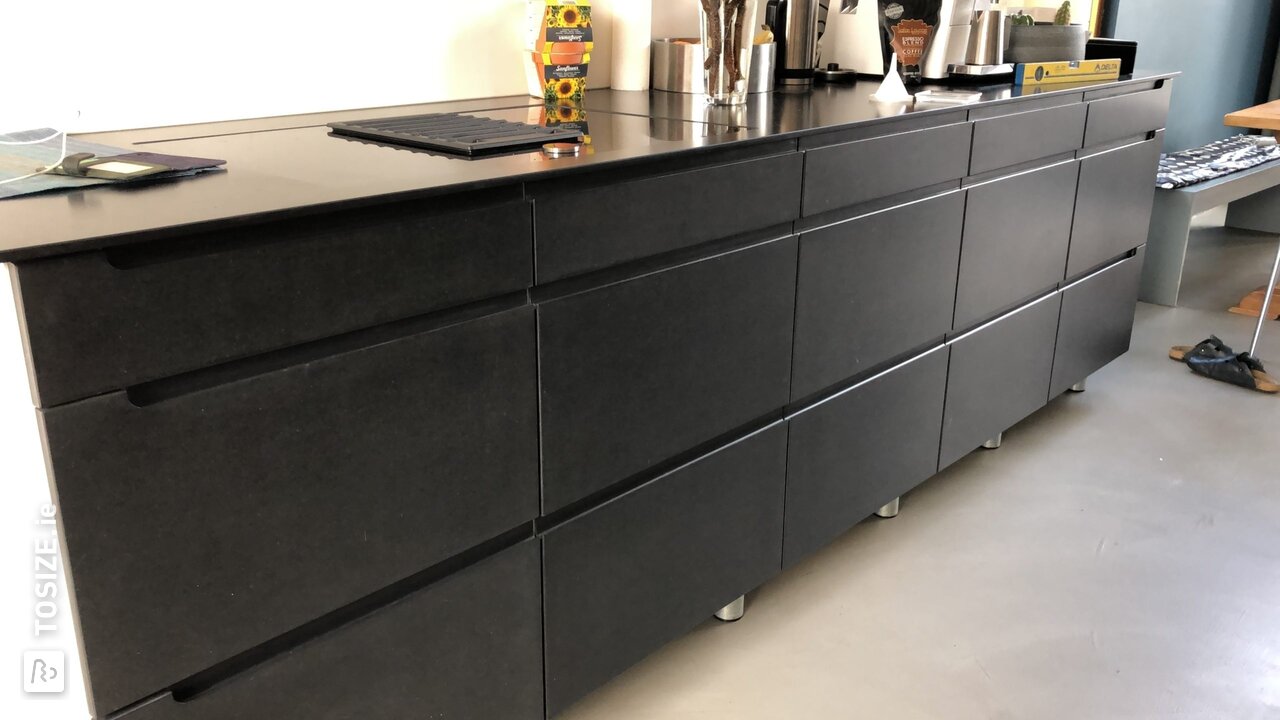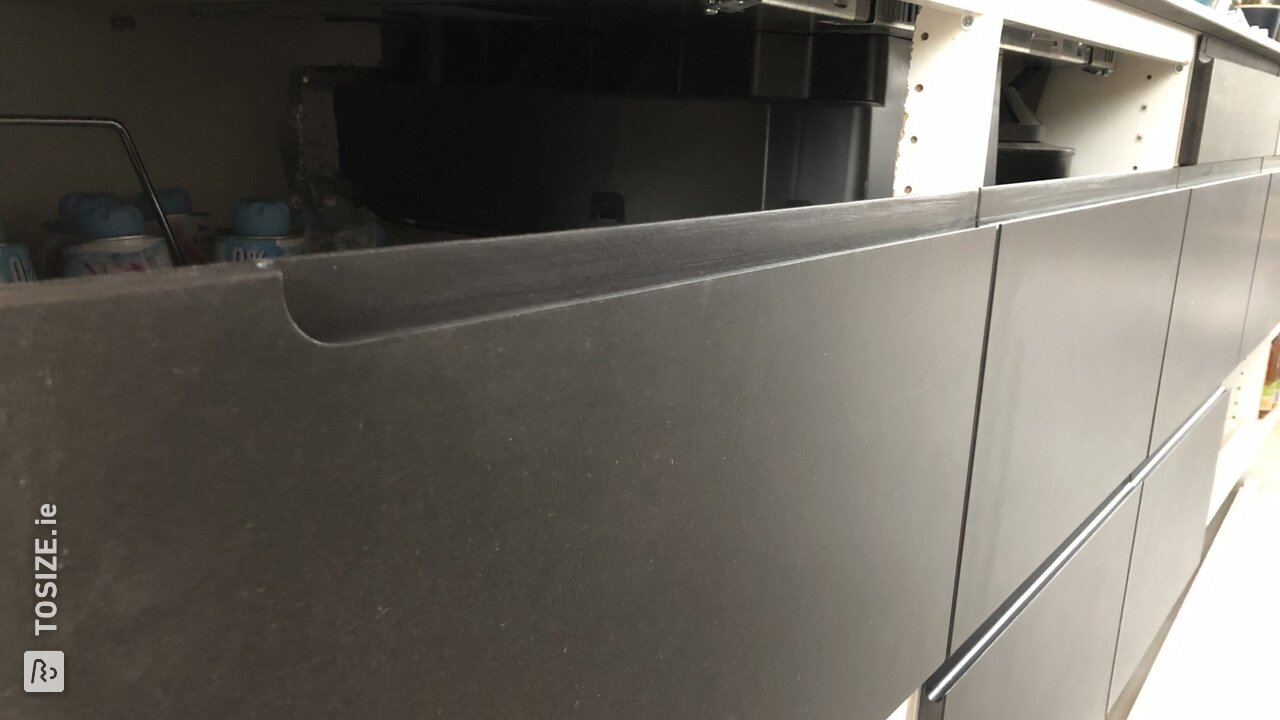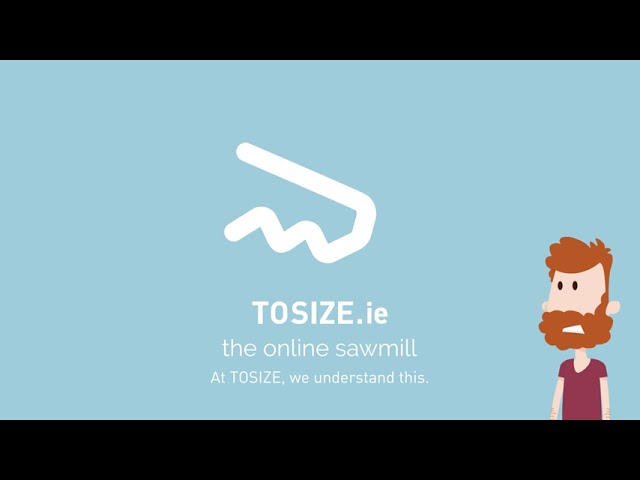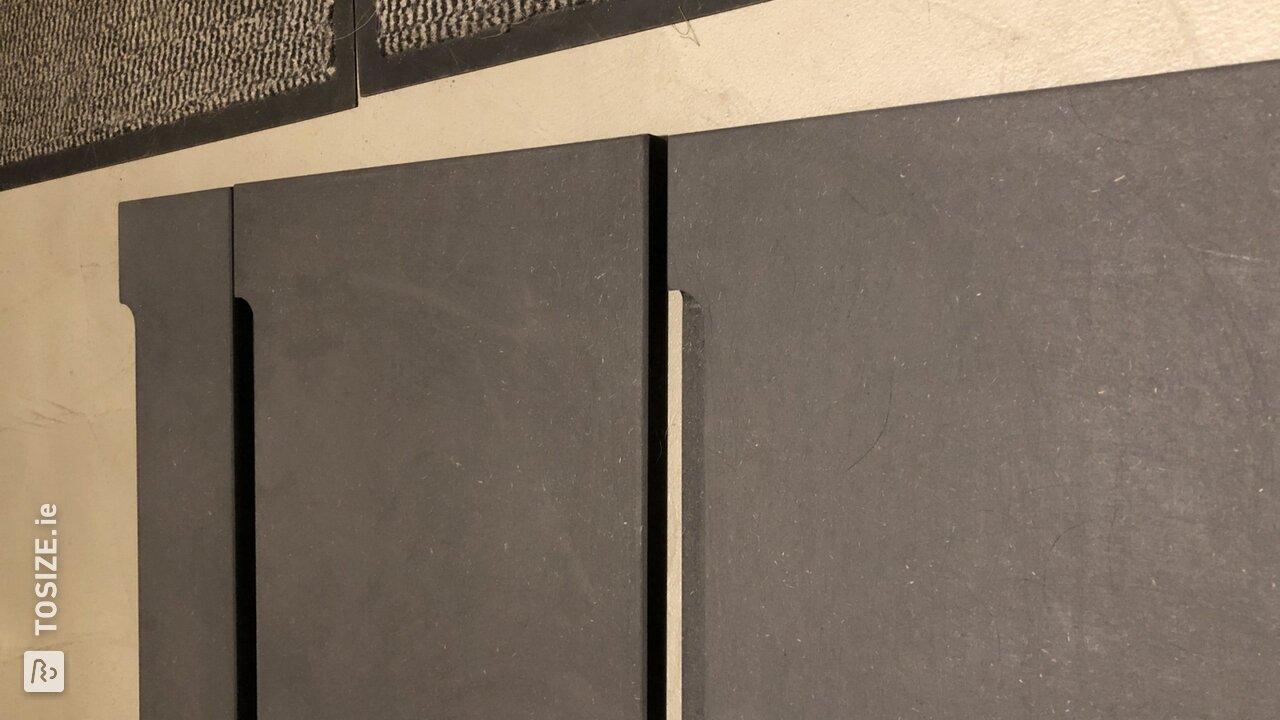 Create this project yourself with sheet material cut to size by TOSIZE.ie!
Description
Handleless kitchen cabinets made of black MDF on a KVIK kitchen unit base, extra large. A total of 13 drawers, 6 doors, 4 sides for refrigerator, dishwasher and high cabinet.
Make your own kitchen furniture
Basic material ordered from TOSIZE.com. The finishing and the handleless grooves were realized in the city workshop of Utrecht, where residents can carry out all kinds of jobs for a small fee. The cabinets are KVIK XL and the worktop is also purchased elsewhere. That makes it a very affordable kitchen with its own 'touch'. Extra difficult was the last door, which consists of 3 parts, but must be able to open as a whole. Connecting it seamlessly to the rest was a bit of a puzzle, but it worked!
Making a custom kitchen furniture
3.5 meters wide and 81.0 cm high
Experience with TOSIZE.com
The previous and next orders go back to TOSIZE.com!
What others made with MDF