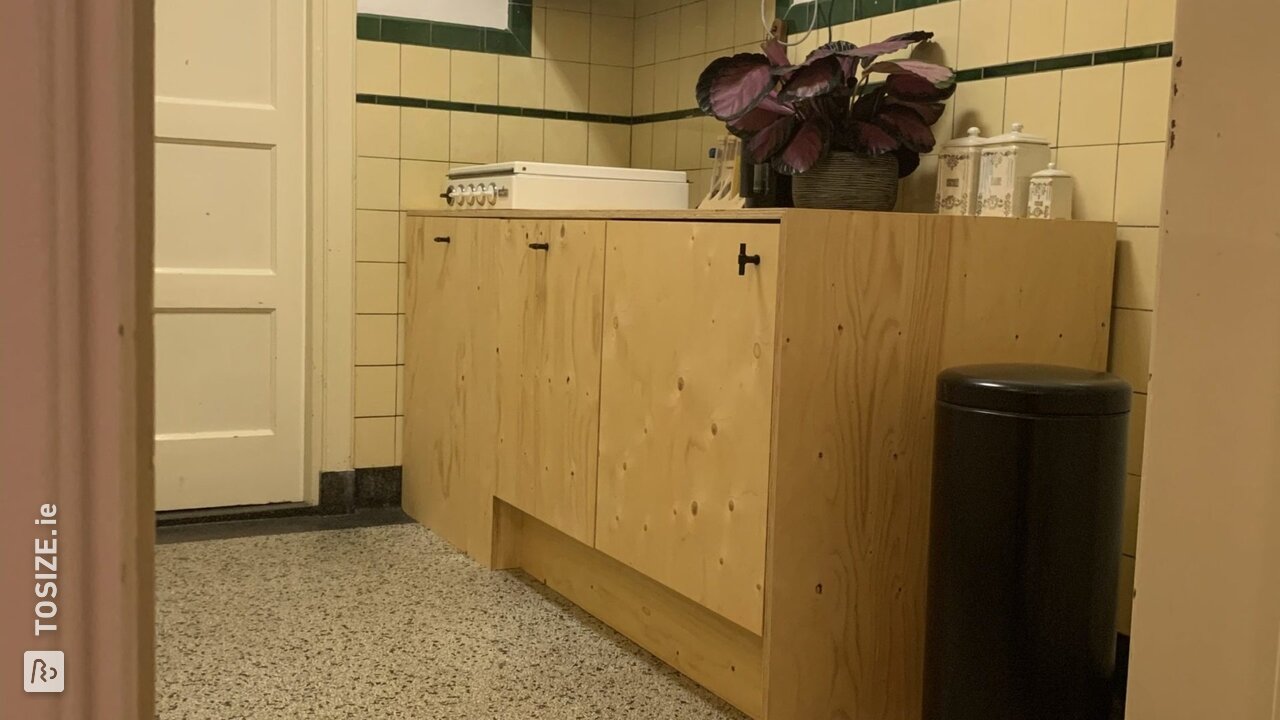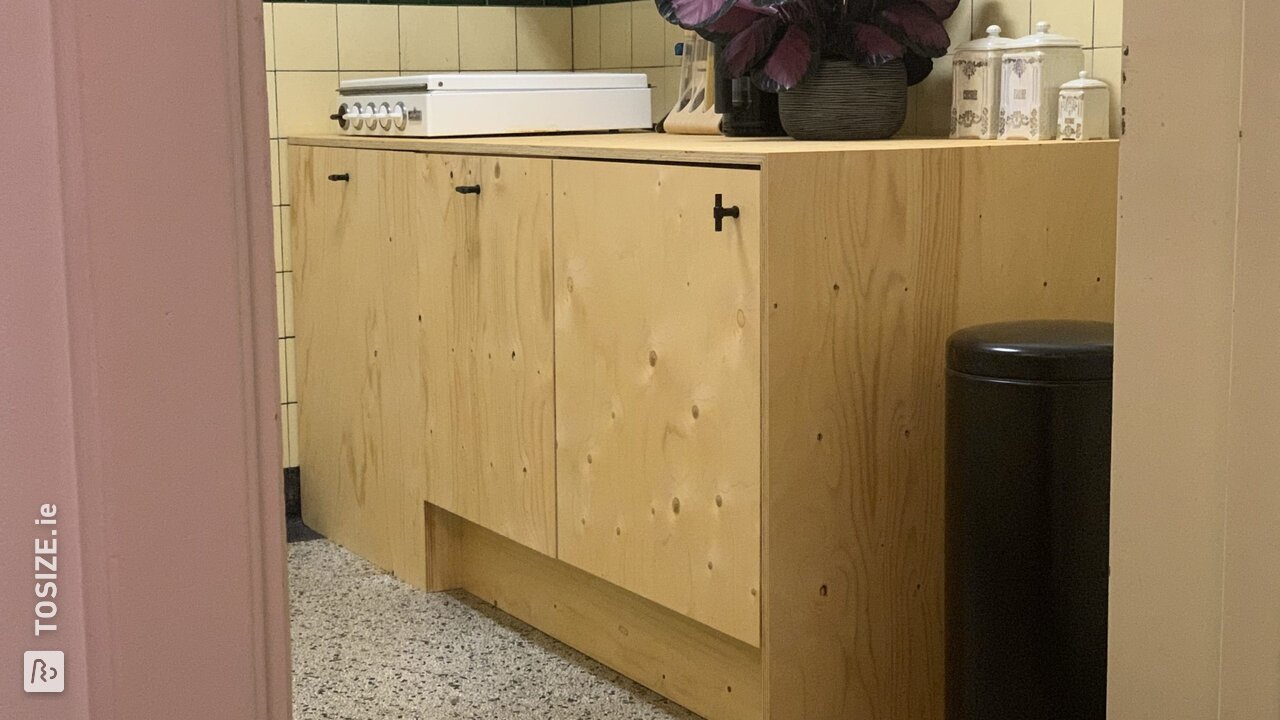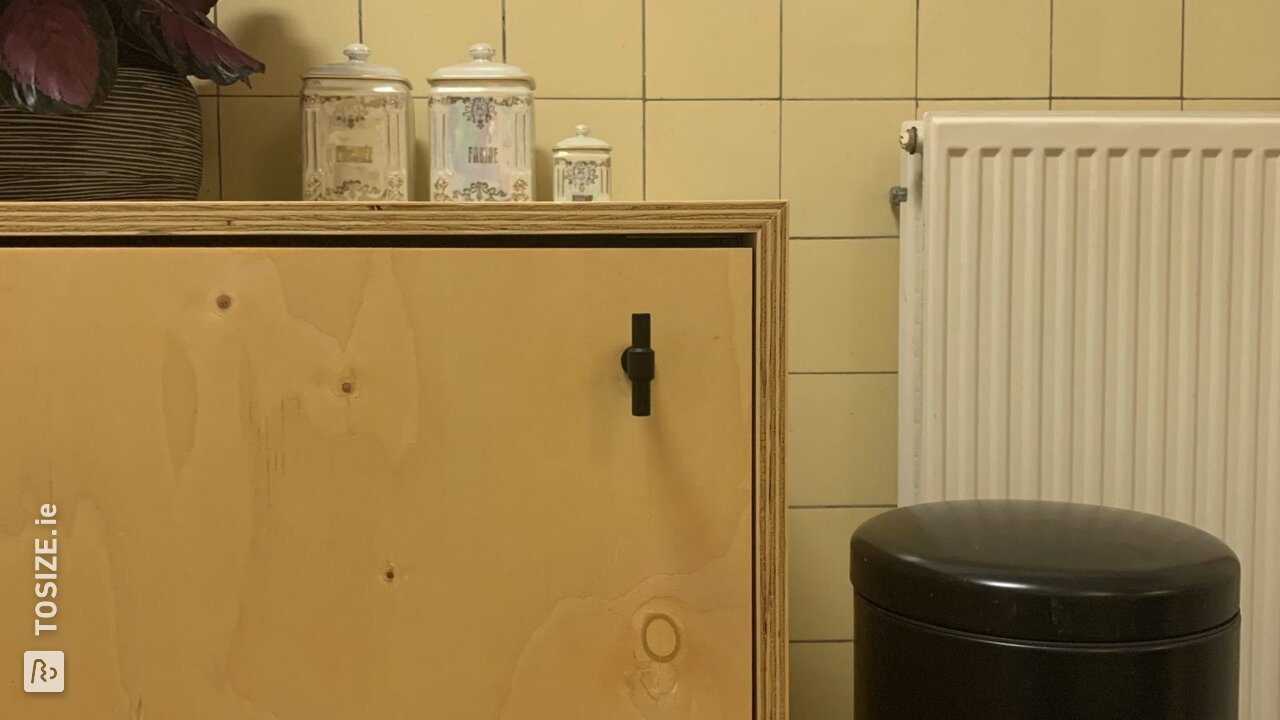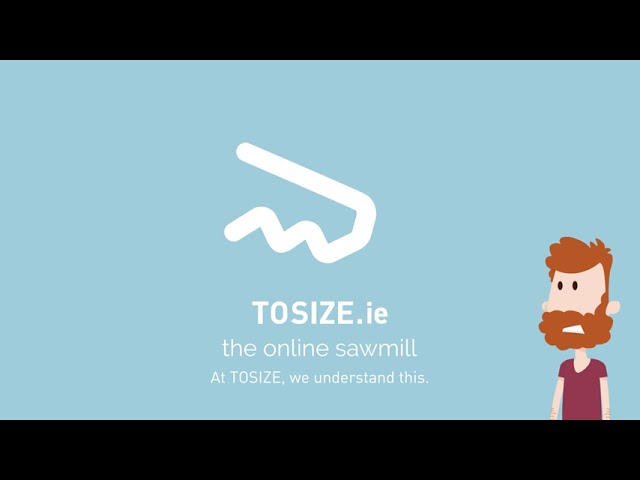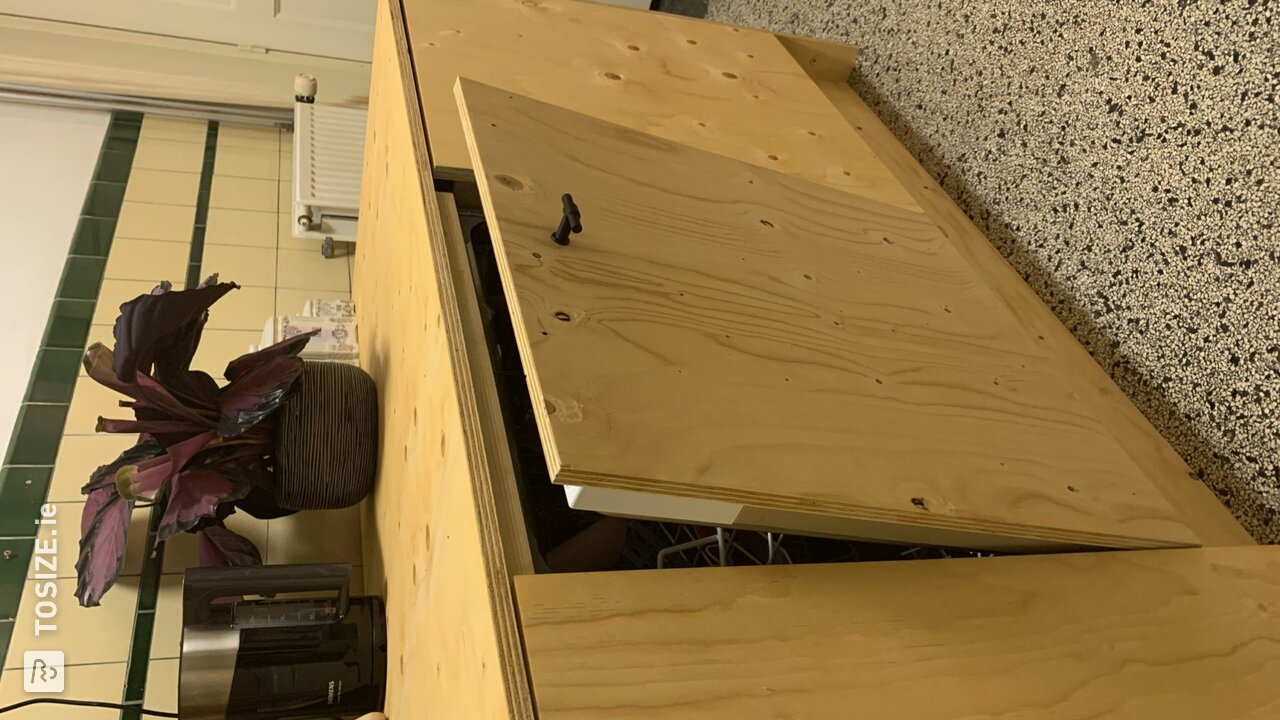 Create this project yourself with sheet material cut to size by TOSIZE.ie!
What have you made?
A kitchen unit for the kitchen of my home, so that all appliances are behind doors. The dishwasher is a built-in dishwasher and a washing machine is located behind the bulkhead.
How did you make the block?
The kitchen of the house has a fixed worktop on the other side with a large china cabinet. A dishwasher, washing machine and oven had to be on this side of the kitchen. But this preferably behind doors. The project started with connecting the water supply hoses, then measuring to where the doors should be and how much depth the washing machine needed. The dishwasher also needed a baseboard to turn the valve. The doors have a small play to make the turn.
What are the measurements?
The worktop on top is 202.0 cm long and 74.0 cm deep.
Experience with TOSIZE.com
The wood was very easy to order online! It's great that there are so many finishing options for the wood and that each panel can be individually adjusted. The order went smoothly and the wood was neatly received on the indicated day.
What others made with Beams and Battens, MDF en Underlayment