Do you want to work with quality? Use these oak panels
For the most beautiful projects with a natural wood look, use solid oak panels. Would you like to know more? Read all about it here!
Warm, natural and of high quality
Oak is known as a high-quality wood. It is very hard and has a beautiful light-brown appearance. For centuries, oak has been used for stylish furniture and other interior applications.
Oak wood often comes to mind in the form of large, classic bookcases and long table tops. Although they can certainly be used for these purposes, there are many other projects for which you can use oak wood. For example, we placed the oak panels on black steel frames. This resulted in a set of luxury bar tables. Do you often work with oak? Then you know the properties. If not, get inspired and create the most beautiful projects with these oak panels!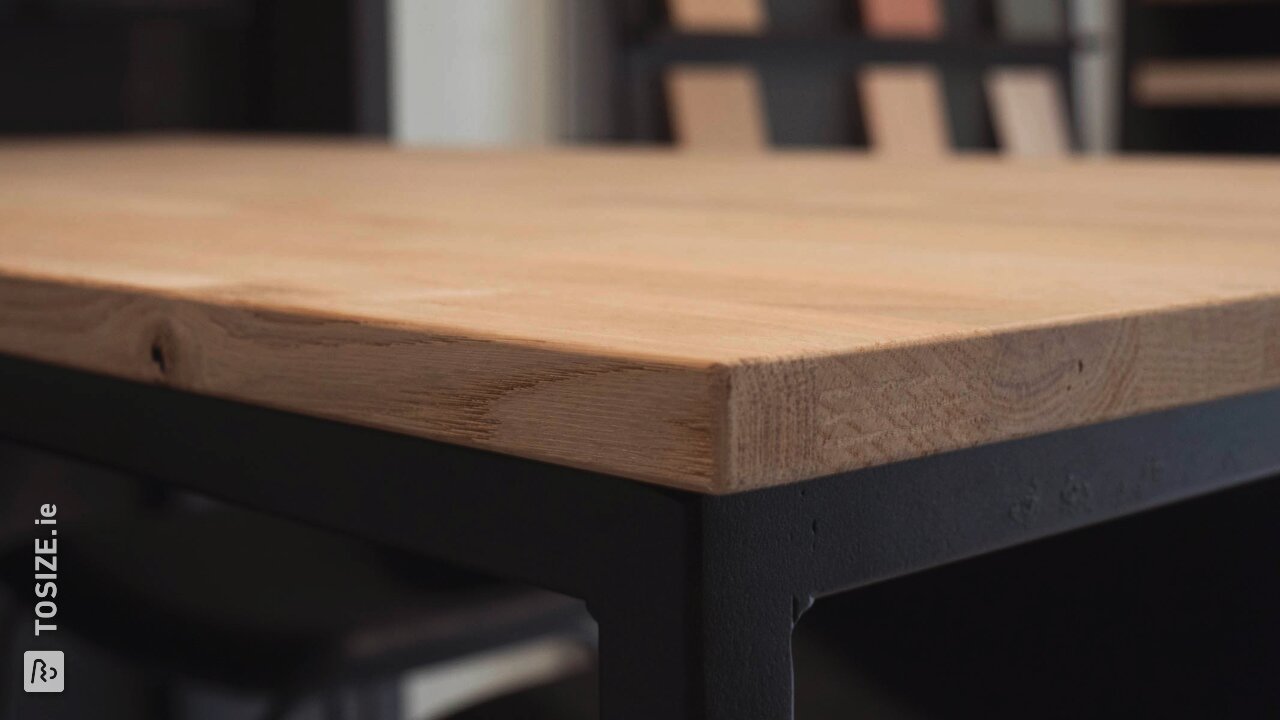 Oak panels
They make oak panels from strips joined together. This allows one large panel to be made from several small pieces of oak wood. This creates a new dimension of applications for which you can use oak wood. From wide table tops to natural sliding doors, you can do anything!
See the oak panels in our range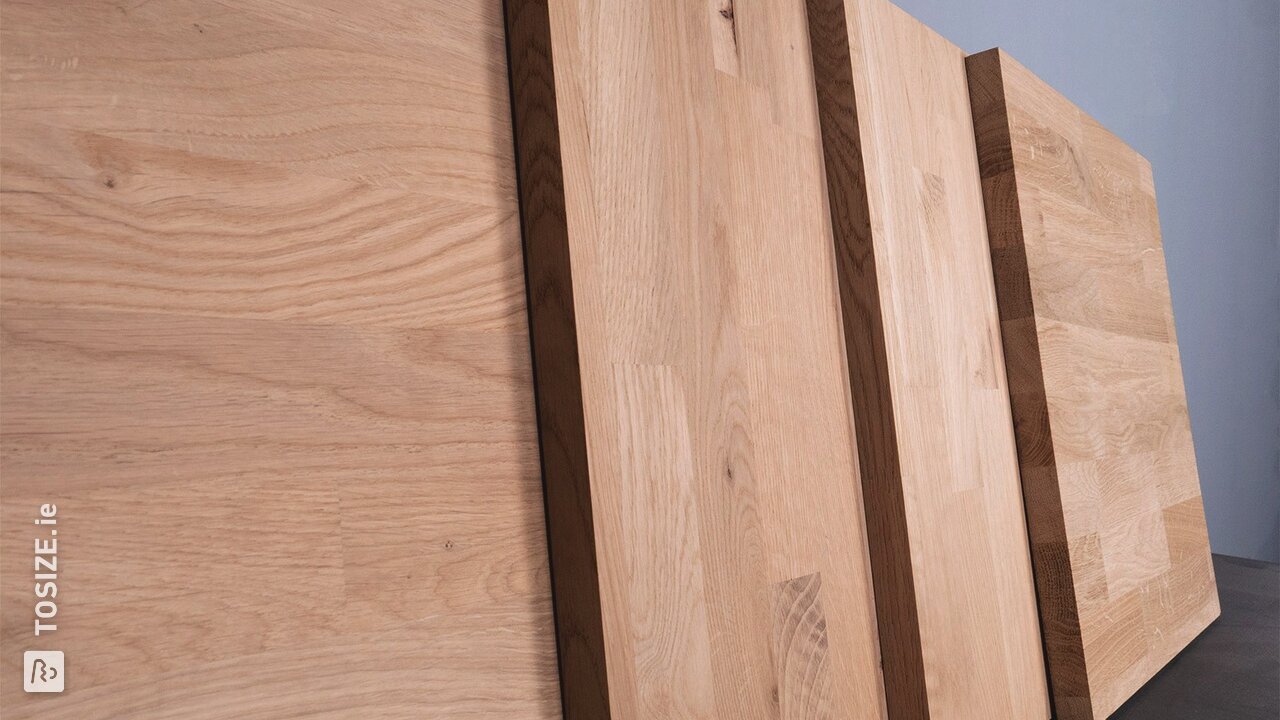 Finger-joined panels
The oak panels in our range are finger jointed. This means that the oak slats are provided with a figure that is used to connect the slats to each other. In the image on the right you can see how such a figure looks like. The joining of the slats is done in combination with glue, so that the slats cannot come loose anymore.
The end result is a large board that visibly consists of several oak slats. Because the colour differences between the slats are very small, this gives it a playful look.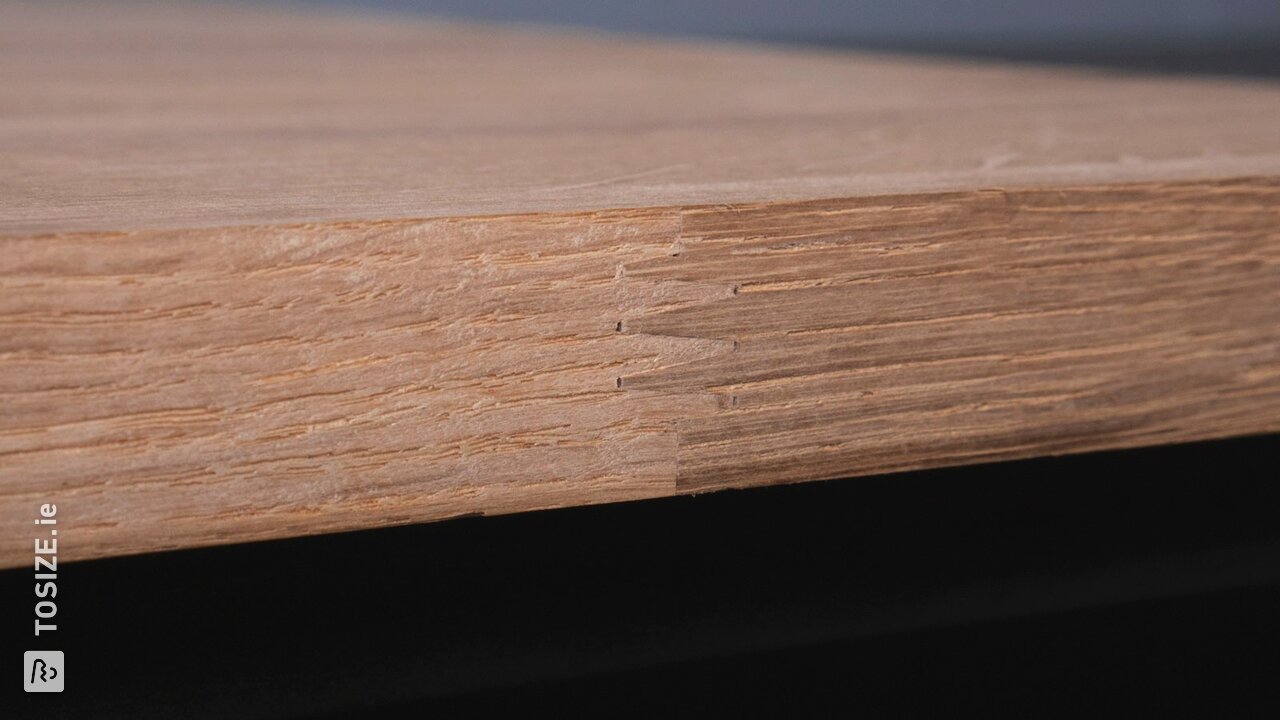 A quiet or natural look
We have oak panels in two different sight qualities in our range, namely A/B quality and rustic quality. These two visual qualities are both structurally just as strong. It depends on your taste which oak panel is best suited to your job.
Oak panels with an A/B vision quality have a cool and calm appearance. In general, these panels are completely free of knots. According to the standard, a small knot here and there may not exceed 4 millimetres. On the underside of the panel such a knot may be up to 7 millimetres.
Oak panels with a rustic sight quality have a natural appearance. This is because there may be more and larger knots in the panel. These knots can be up to 25 millimetres in size. The knots in oak panels of rustic sight quality do not affect the constructive strength of the material, only its appearance.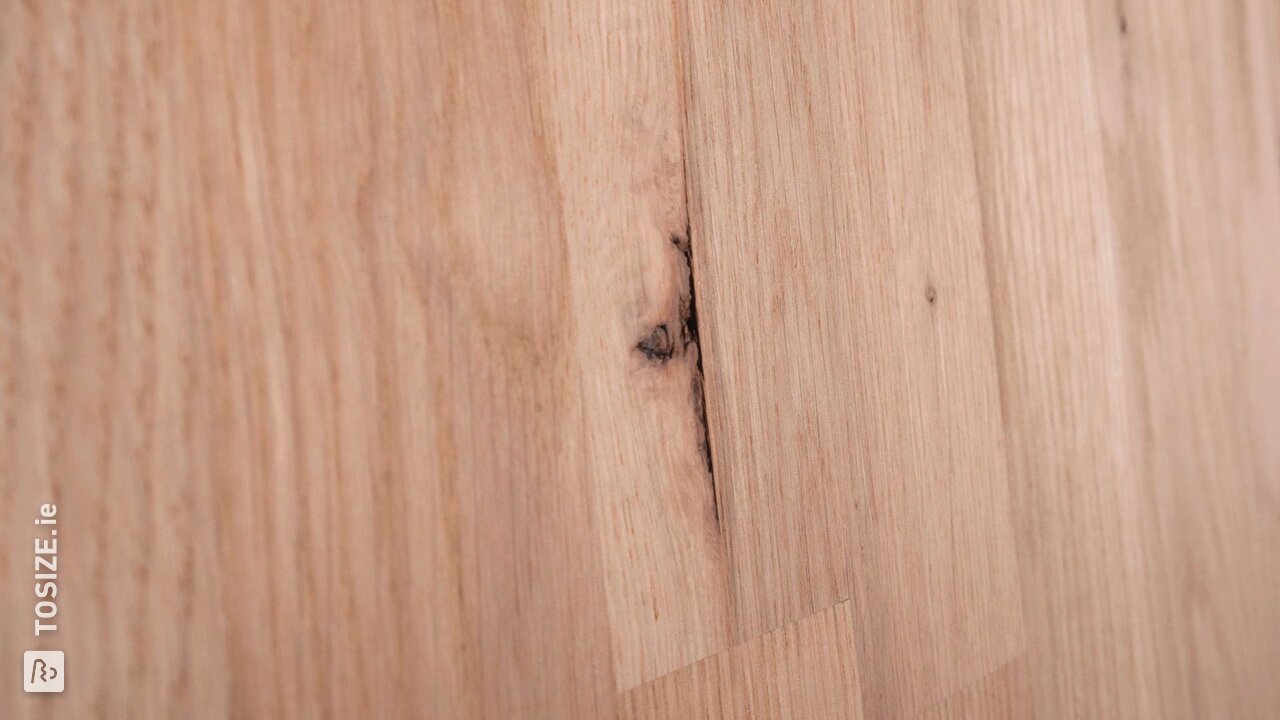 Jobs with oak panels
If you order oak panels from TOSIZE.ie we will do all the sawing for you. Machining these oak panels is therefore relatively easy. There are, however, some points of attention:
Oak wood can, just like any other wood, start to work in humid conditions and changing temperatures. It is therefore very important to treat oak wood well with a lacquer, stain or oil. Then you can enjoy it the longest. In addition, oak wood has a high concentration of tannic acid, which means that wet or damp wood can turn blue-black if it comes into contact with iron. It is therefore recommended to use stainless steel if you want to connect metal to oak.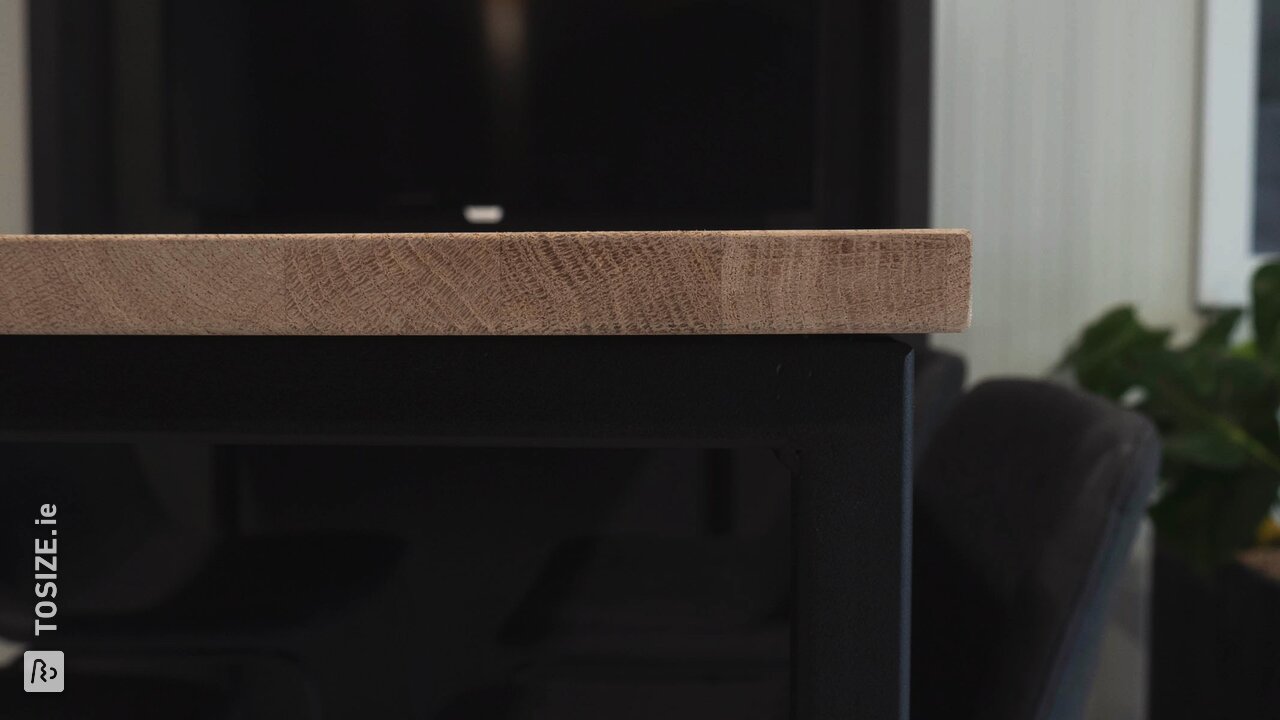 Made-to-measure oak panels
Would you also like to work with these beautiful oak panels? Then order them at TOSIZE.ie fully customised! Choose the panel with the look that suits your taste and have it sawn to size by us, in various shapes. Please note that the edges of the material are not yet finished and can therefore be quite sharp.
When ordering, you can choose from various shapes and edge finishes that you can apply to your oak panels. Would you like to make a round table from oak? Or do you want a tight square shape? It is no problem! While you are at it, finish it off with a neat edge finish. A tight rounding or chamfer of the material or give your oak panel a unique look! The choice is yours.
See the oak panels in our range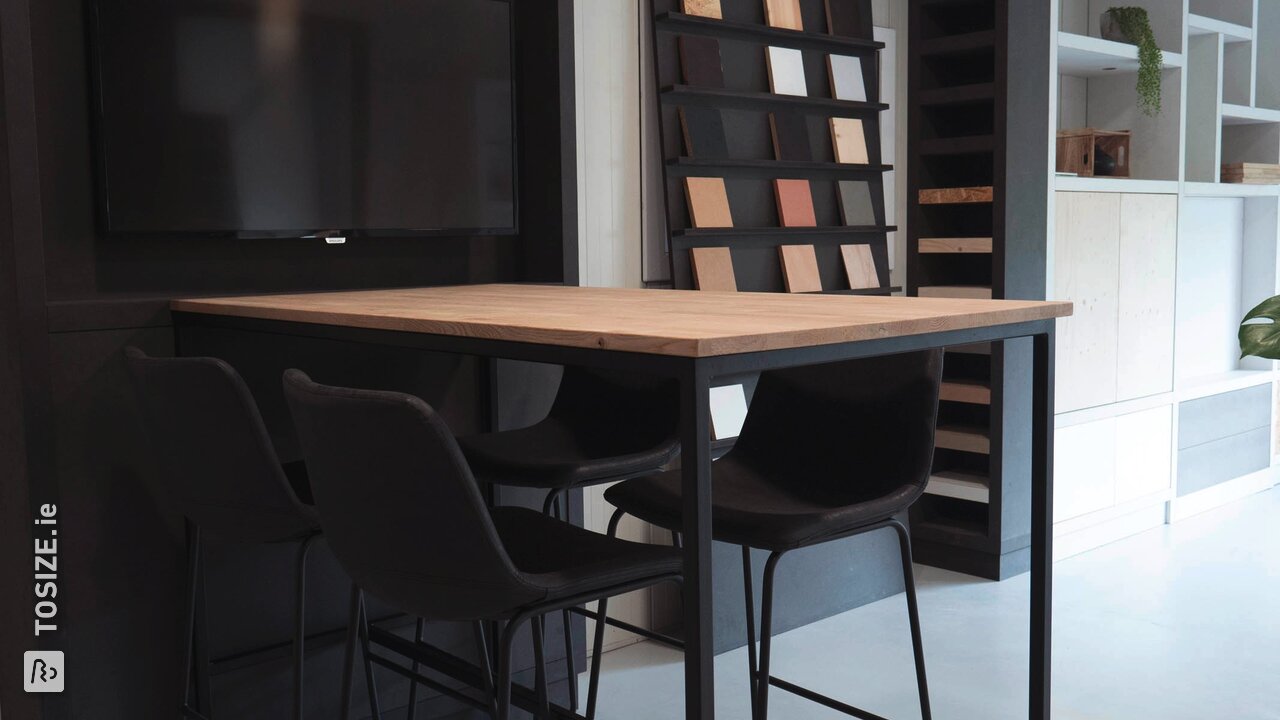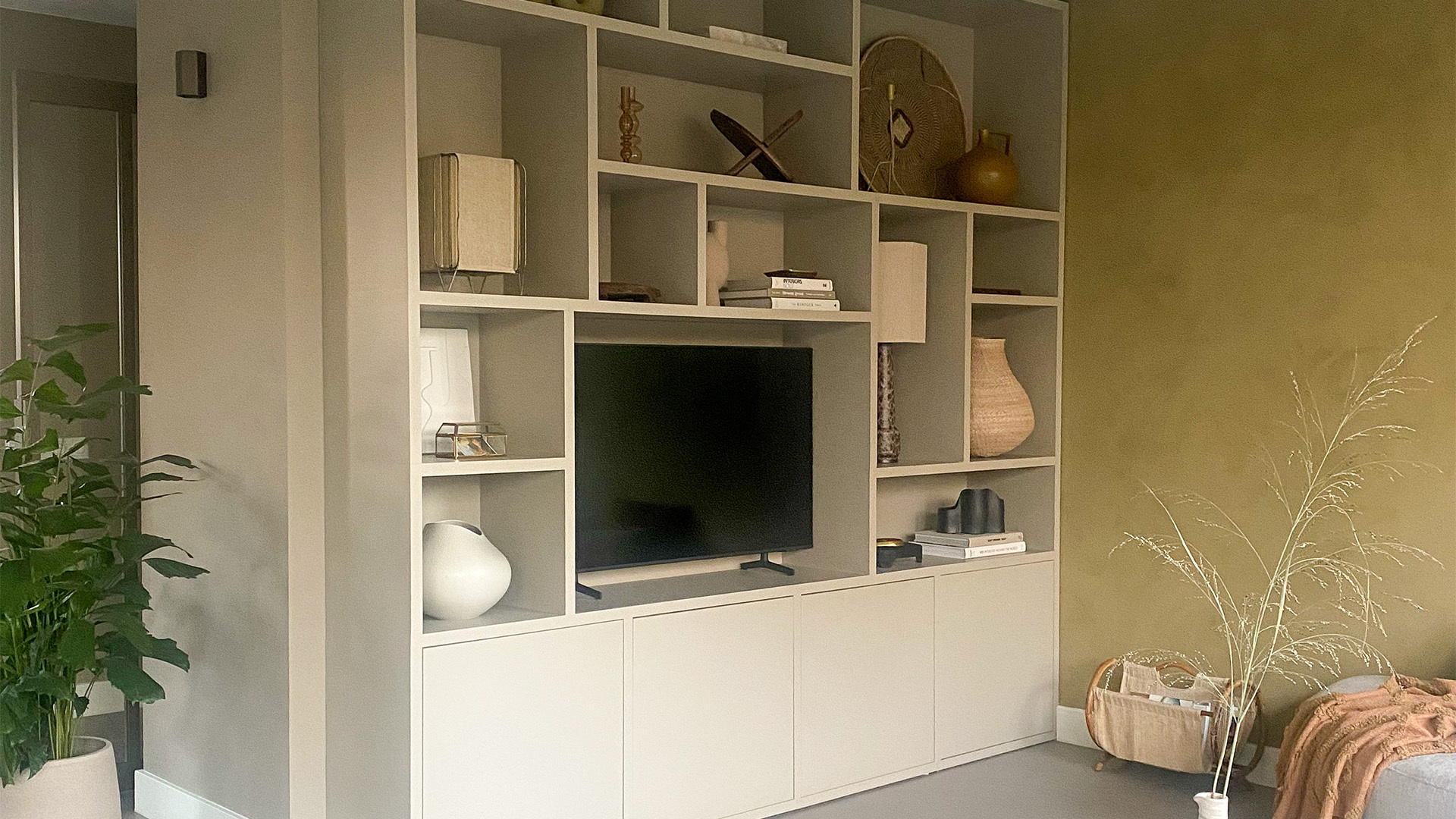 We make jobs even easier!
Easy as a kit at home.
Start designing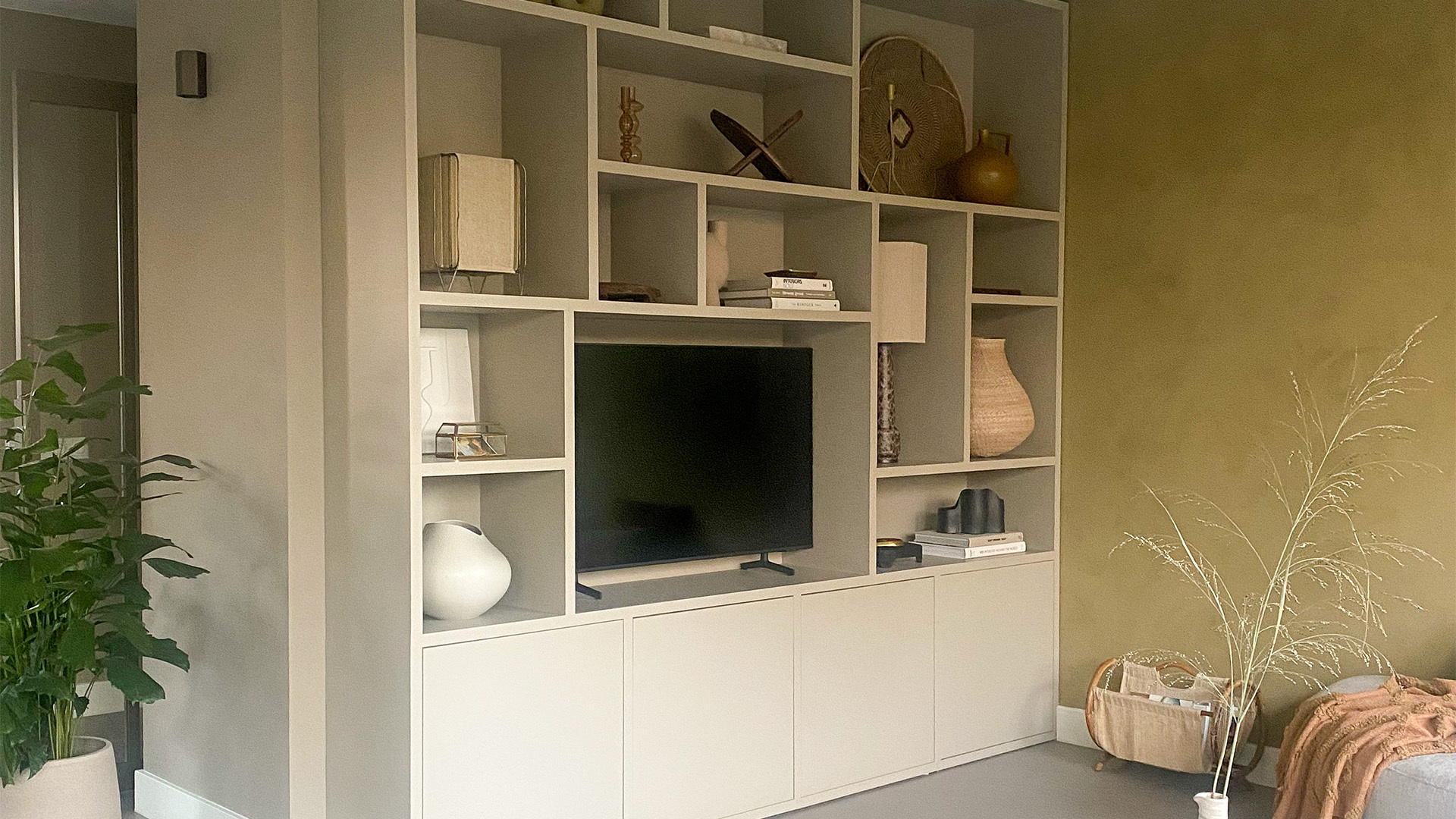 We make jobs even easier!

Start designing
Also check out these similar DIY tips