Have a customised bookshelf made
A bookshelf is easy to make yourself. Especially if you let us cut the wood in the right size. This makes DIY very easy! We also give you advice on the materials to use and how to hang your bookshelf. So get to work yourself with the help of this article and be proud of yourself afterwards!
Customised bookshelf
Add atmosphere to your interior by making a beautiful and unique custom-made bookshelf. Paint the shelf in the same colour as the wall, attach striking shelf supports underneath the shelf for a surprising result or steal the show with a bookshelf with a raised edge! We will gladly explain all options.
Bookshelf material
There is an endless amount of wood and board material that is suitable for a customised bookshelf. Will you go for a solid bookshelf or a thickened bookshelf? The choice is yours!
Solid or thickened bookshelf
When it comes to a solid bookshelf the choice is more likely to be made in original wood species, such as a robust oak bookshelf. A thickened bookshelf is in many cases made of a sheet material that gets an exclusive look through the finish. This allows you to completely personalize your bookshelf and adapt to the atmosphere of your interior or workspace.
We recommend a board thickness of 9 mm for a solid result! Some examples of commonly used board materials for making a custom-made bookshelf:
MDF
MDF is a popular board material that can be used for countless interior projects and thus also for a bookshelf. MDF falls into the category of fibreboards. The board consists of wood fibres that are compressed under high pressure.
MDF Blank
MDF Natural is the most standard form and is often chosen because of its smooth surface and because it is easy to process. MDF Clear has an absorbent effect, which makes it important to treat the material well with a primer before finishing. The ends require some extra attention. To counteract the absorbing effect of the ends, there are various possibilities: use diluted wood glue with some water, putty or a special edge sealant. See our handy tip: This is how you varnish the ends of MDF.
MDF Paint Carrier
MDF Paint Carrier is provided on both sides with a paint-carrying film which makes priming the material unnecessary. The foil greatly reduces the absorbing effect of the material. The foil is on both sides, so that the risk of warping of the material is minimal. It is therefore very suitable for making a custom-made bookshelf that you want to finish.
MDF Black V313
MDF Black Water-resistant is a board made of wood fibres compressed under high pressure with a special type of waterproof glue. The addition of black pigment during the production process gives this MDF a black colour. This does not mean, however, that the board is jet black; the wood fibres give it a blended appearance. Finishing in the right colour takes little time, because the board is produced moisture-resistant and already has a dark colour. Lacquer it with a transparent varnish or paint the wall board in a dark colour of your choice. The end edges need some extra attention (and possibly other machined areas, for example when milling). It is best to treat these with an edge sealer.
Multiplex
Plywood boards can be used for countless different projects. Plywood consists of different layers of wood veneer. These layers are glued crosswise to each other, which makes the board very strong and hardly works. These are also the advantages of plywood compared to solid wood, and that is why it is often used in constructions, for example for a custom-made book shelf. The visible wood grain is also a big advantage. Are you looking for a bookshelf with a natural look that fits into an interior with a Scandinavian atmosphere? Then plywood, in every variant, is a suitable choice!
OSB
OSB is a constructively strong board. Due to its industrial appearance, OSB is also increasingly used for decorative applications, such as for a customised bookshelf. Almost no waste is produced in the manufacture of an OSB board. The wood chips are already a recycled product. Therefore, OSB is becoming increasingly popular and is replacing plywood in many cases, because the production of OSB is more sustainable. Because the wood chips are relatively coarse, OSB also contains less glue than chipboard or MDF, making it even more of a natural product than the other two fibreboards.
Timber panel
Timber panel is mainly used for making indoor furniture. It is a solid wood panel and has a warm and natural appearance as the wood grain is visible. Lumber panel is available in Pine and Whitewood. Pine has a light colour whereby the knots and flames are visible. In comparison to Pinewood, Pine is slightly more yellowish in colour and slightly heavier in weight.
View all variants of Carpentry panels
Bookshelf with raised edge
A bookshelf that you will see a lot in home magazines and on interior design blogs at the moment is the bookshelf with a raised edge. Such a bookshelf is also invisibly mounted, making the shelf seem to float on the wall. Only the best books get a place on the shelf of course! Would you like to have a bookshelf with a raised edge? With a few clicks of a button you can order this or a similar bookshelf in the right size for your home. You can easily adjust the sizes in our webshop.
Step 1
Decide on the desired material for the bookshelf and determine the right size or start with the basic design that we have added to a shopping basket. You can also add accessories to your order such as construction adhesive, screws, tape and a wood drill. The material will be delivered within a few days.
Step 2
Remove all dust and grease from the planks and apply wood glue to the long end of the planks where the books will be placed. Place the narrowest board on top, so that an upright edge appears. Stick the planks together with construction glue, so that they can dry in the right place. If necessary, place a piece of tape to reinforce it.
Step 3
Place the backing on the wall shelf and drill it together with several screws to create a trough. We recommend that you pre-drill to prevent the ends from splitting.
Step 4
Decide how many points you want to attach the shelf to the wall and mark them. Drill the holes before you attach the bookshelf to the wall with the flange.
TIP
You can finish the shelf with a transparent varnish or you can paint it, for example, in the same colour as the wall. This is an attractive eye catcher in the house.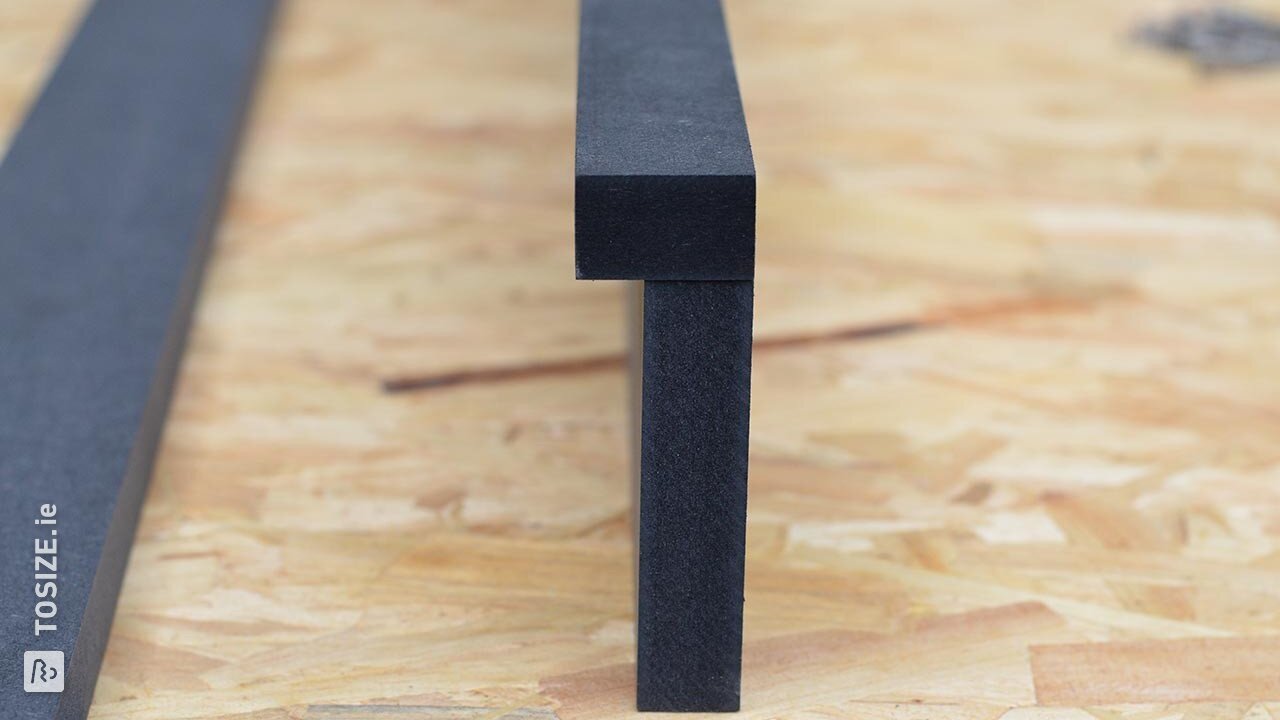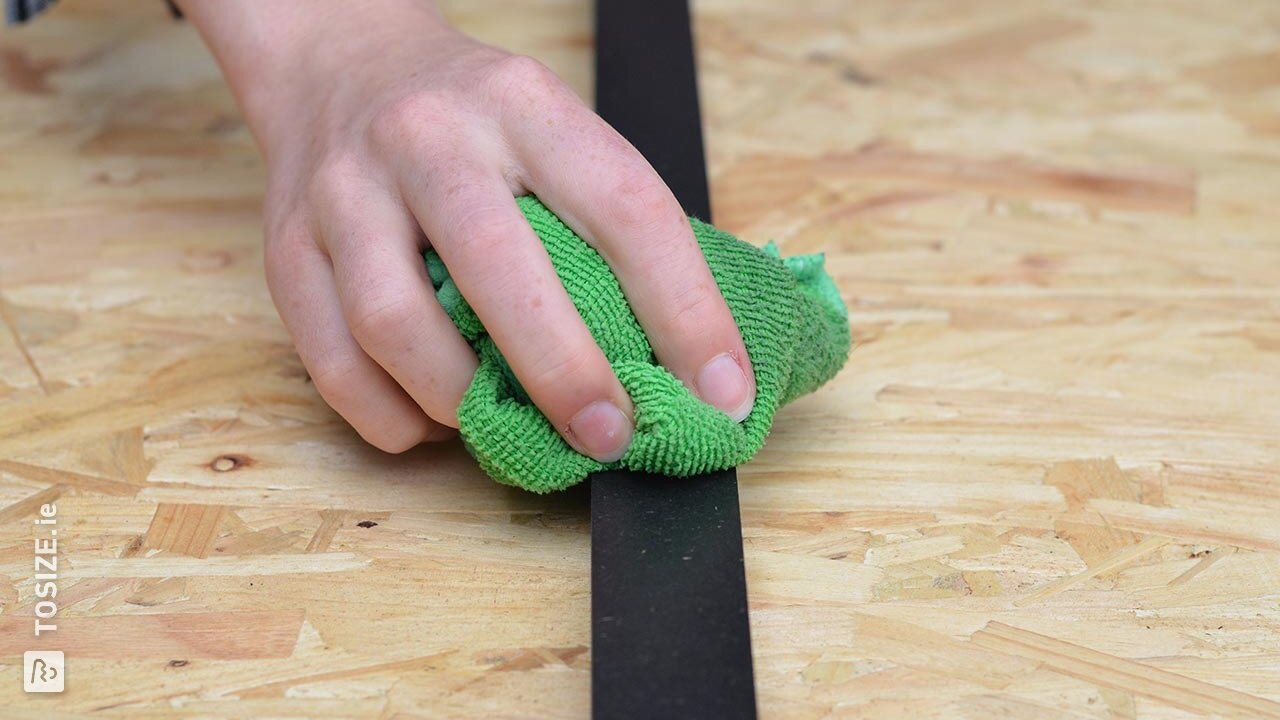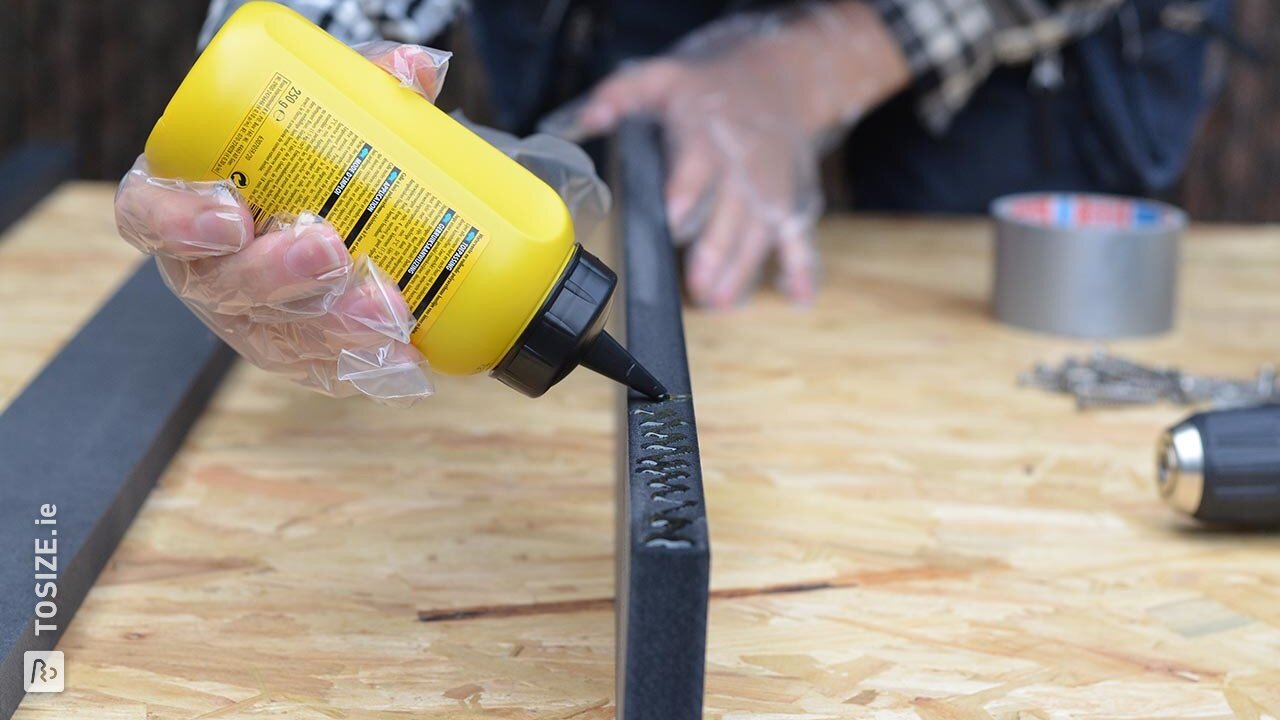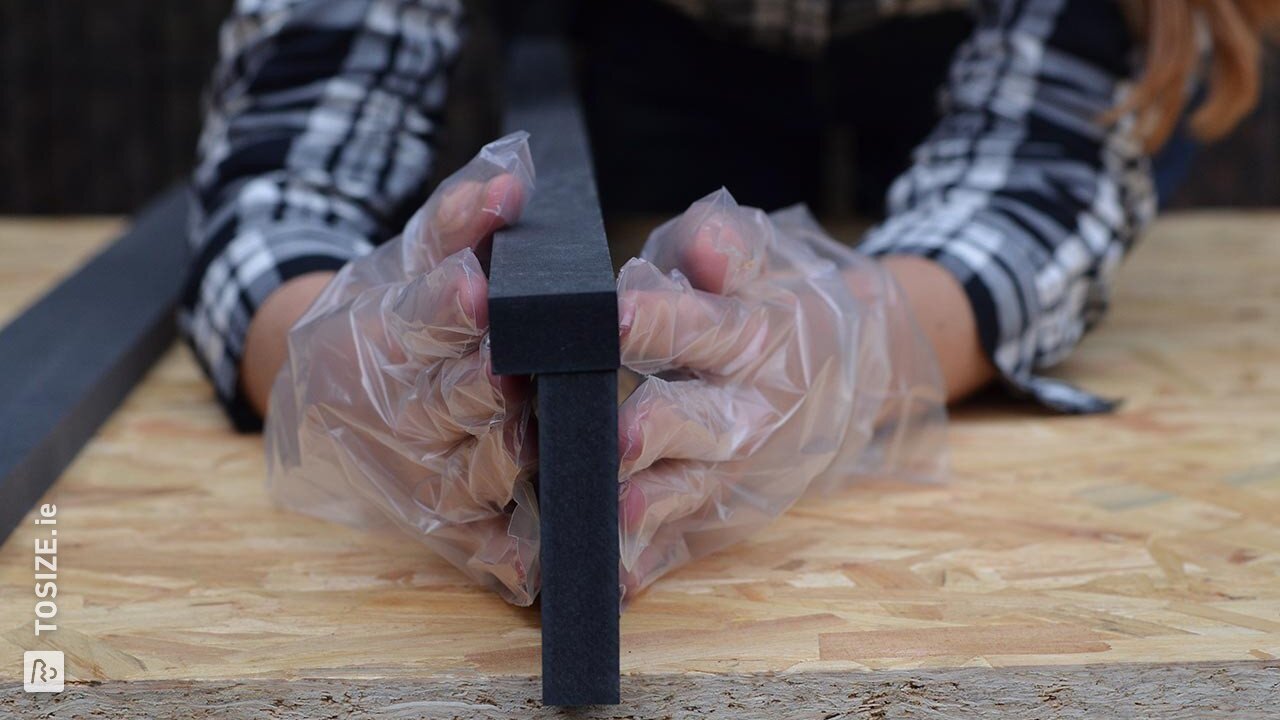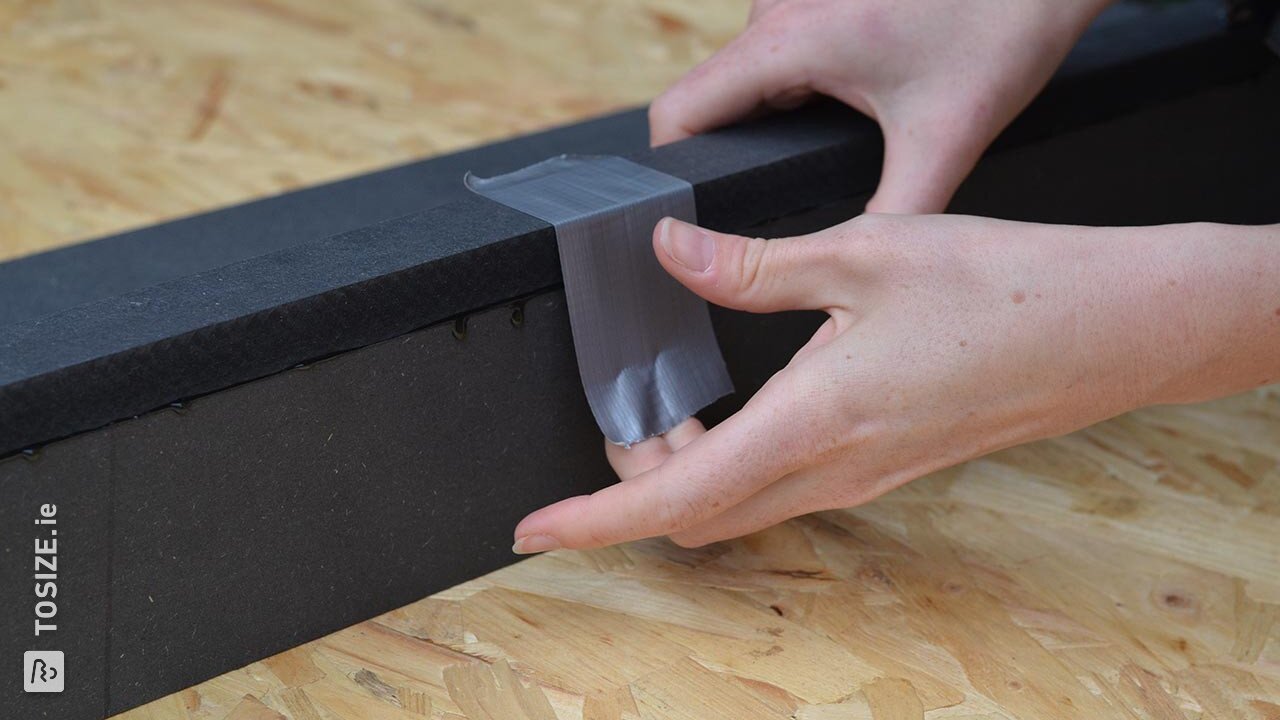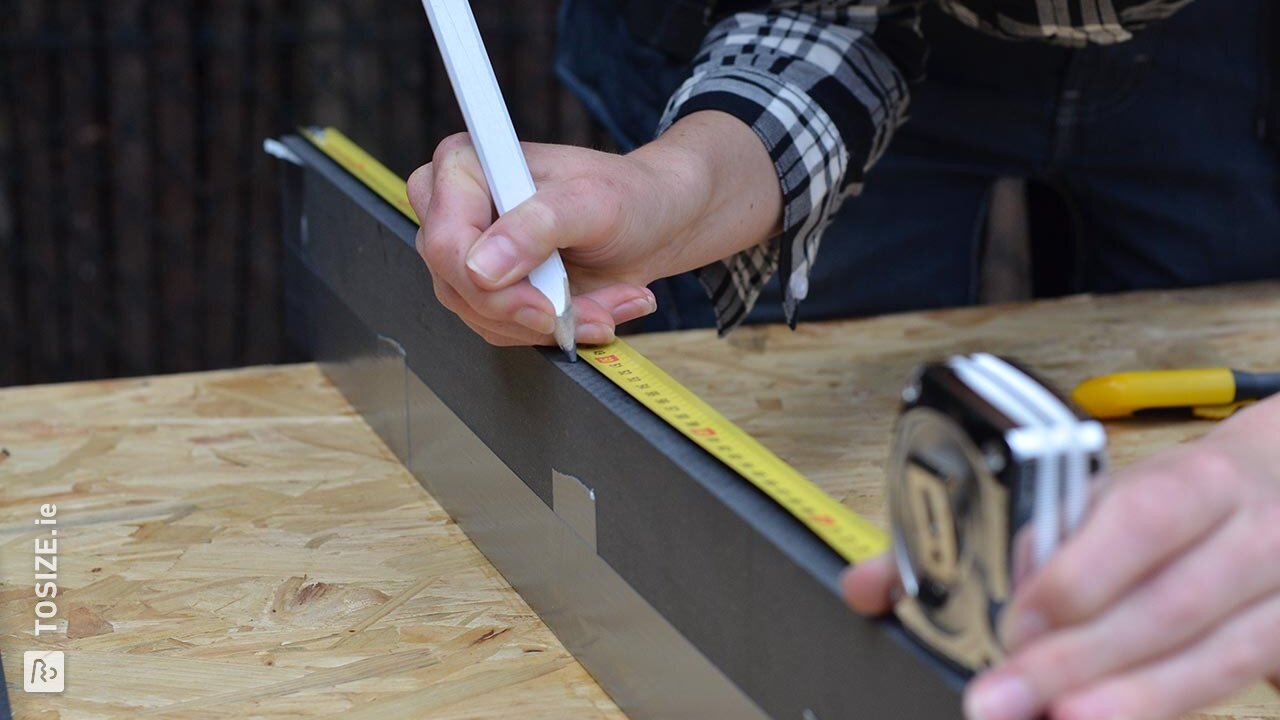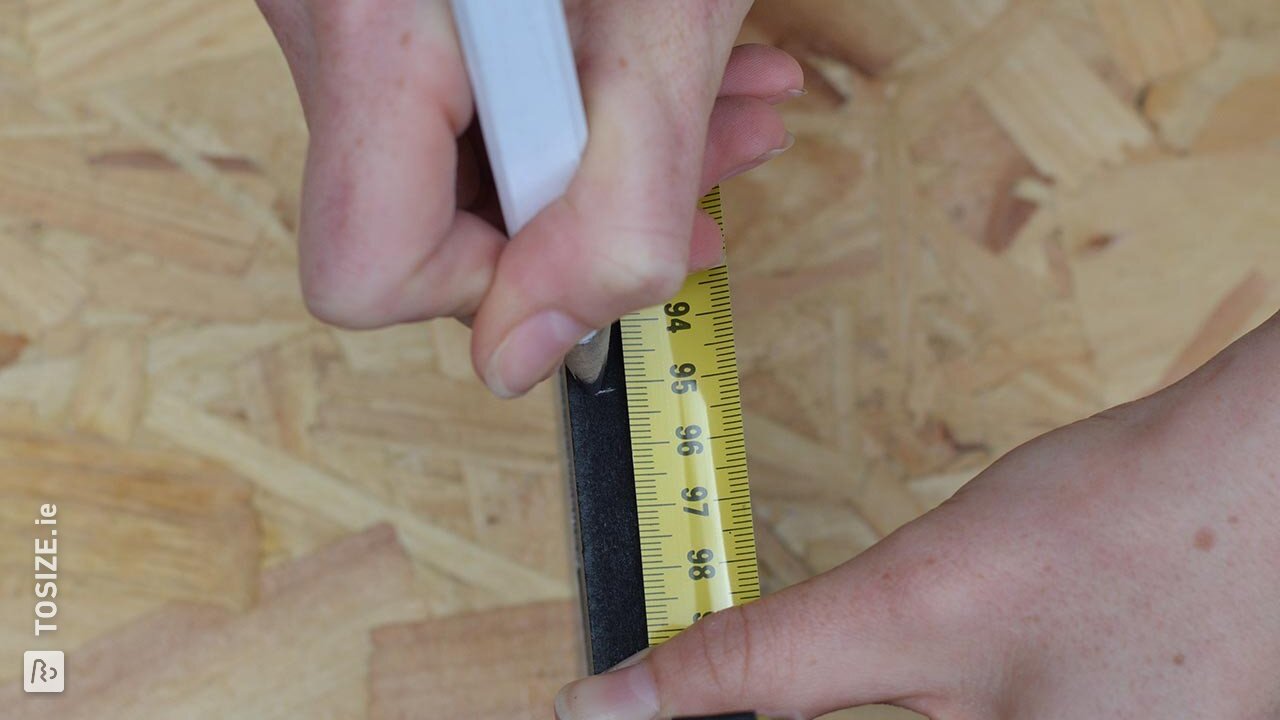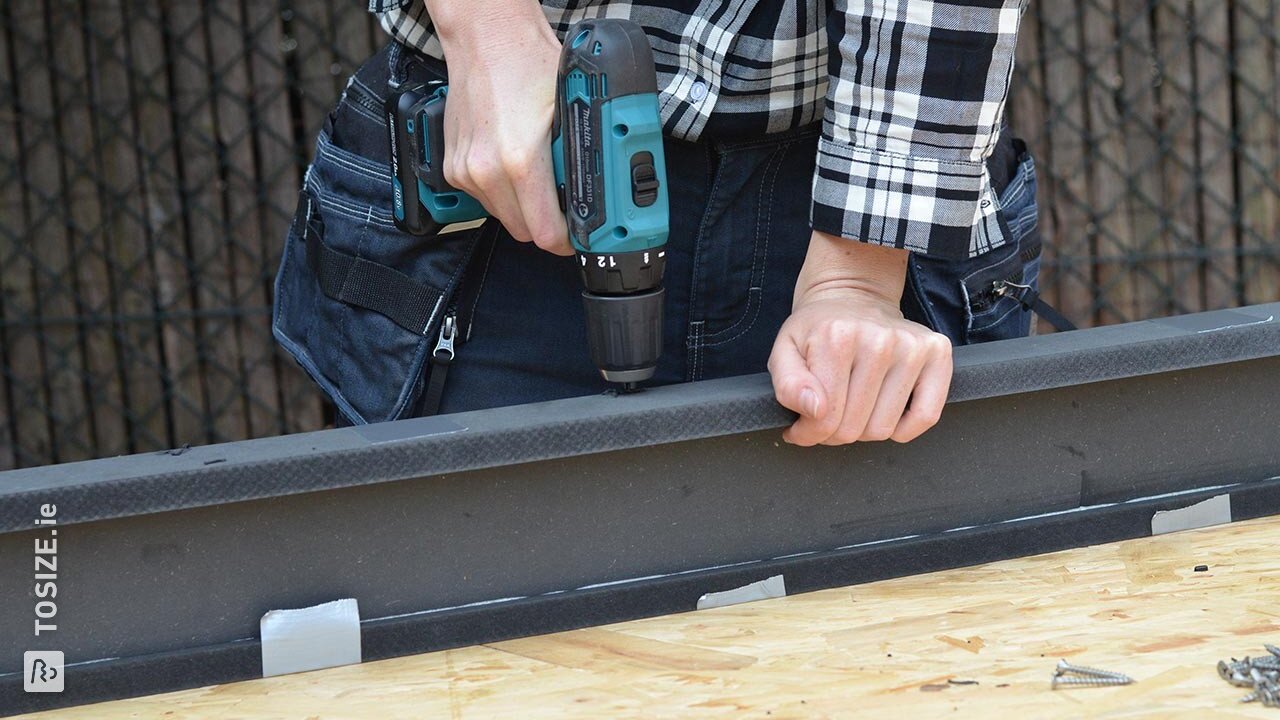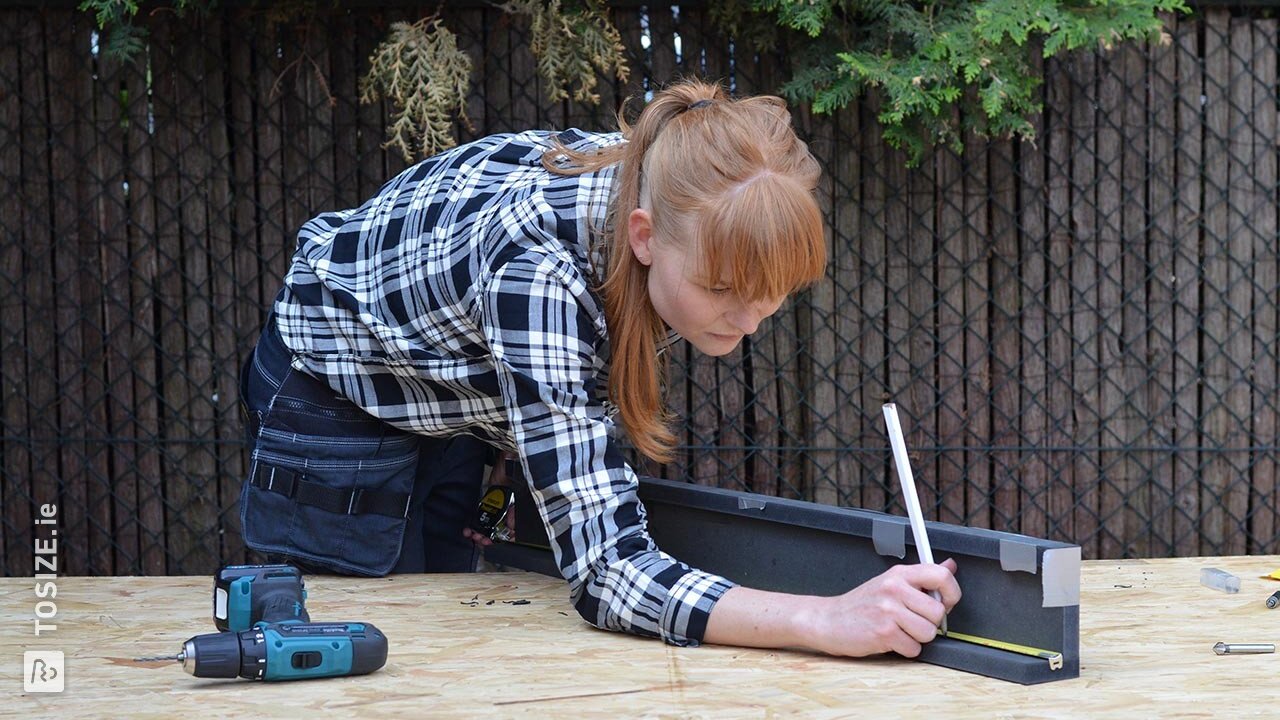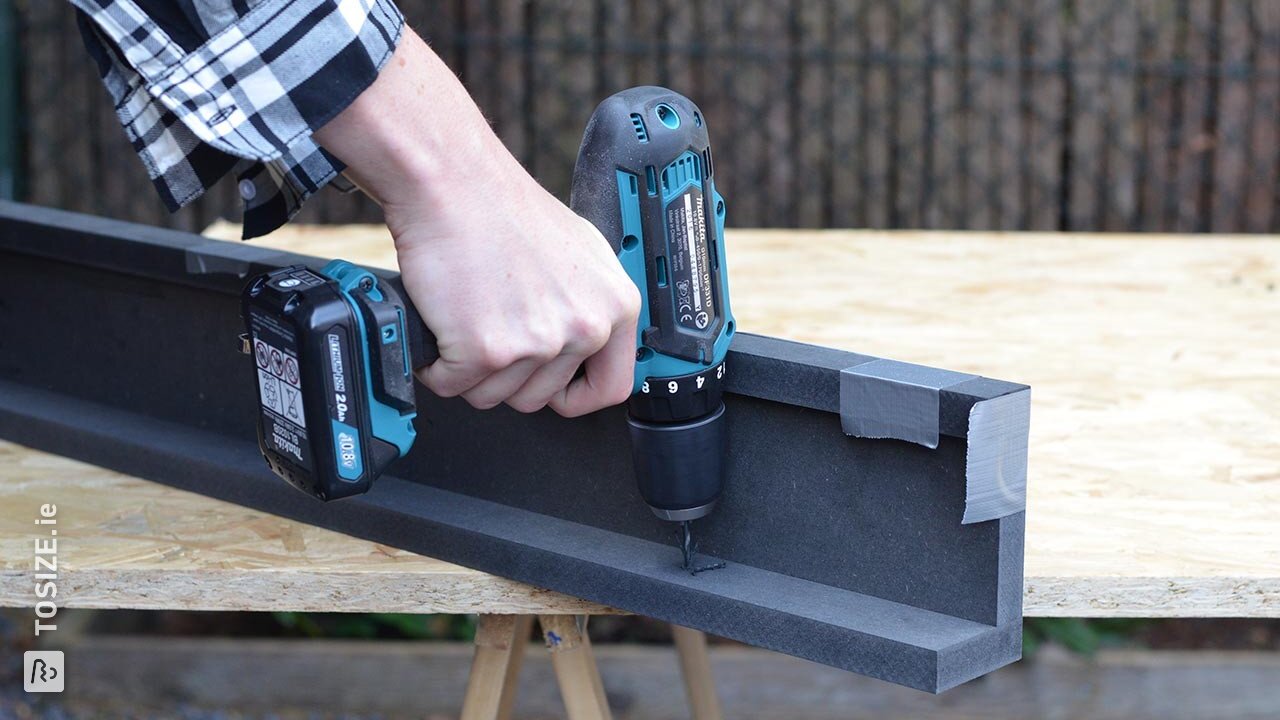 Hanging bookshelf
There are several ways to fix a bookshelf to the wall. Take into account the weight of the bookshelf, but also the material of the wall where you want to mount the shelf.
Drilling into plasterboard
Do you have to deal with a plasterboard wall? Then you can use a strong universal wall plug, especially designed for hollow walls. The collar of the plug and the combination of materials ensure that the plug does not disappear into the hollow wall and is sturdy enough to carry a bookshelf.
Suspension system
A bookshelf generally has to bear a lot of weight. Don't want to take any risks? Fix the shelf to the wall with sturdy screws and good plugs. You can let the bookshelf be supported by shelf supports. An invisible fixation of the bookshelf makes it look like the shelf is floating on the wall.
Shelf supports
We have selected a number of shelf supports that can complement the look of your customised bookshelf. Take a look at the assortment of shelf racks in our webshop. Or choose a leather shelf carrier from handlesandmore.nl for a stylish and robust end result!