Make your own custom-made table top just like Thom, see all wooden materials here
A table top made to measure? Thom made a custom-made tabletop from poplar plywood. With this he has given a desk for children a new look. Read more here!
Thom's table top
Thom made a new tabletop for his son's desk from Plywood Interior Poplar. He already had the legs and the cupboards and with the cut plywood he made a whole new desk. He did this by having two pieces of plywood cut to size, a wide board for the desktop and a thin board for the back edge. As Thom already had the other parts, this was all he needed. Making a new desk can be that simple! Do you also want to make a new custom-made desk top from plywood? Then order your made to measure desk at TOSIZE.ie!
View our sheet material range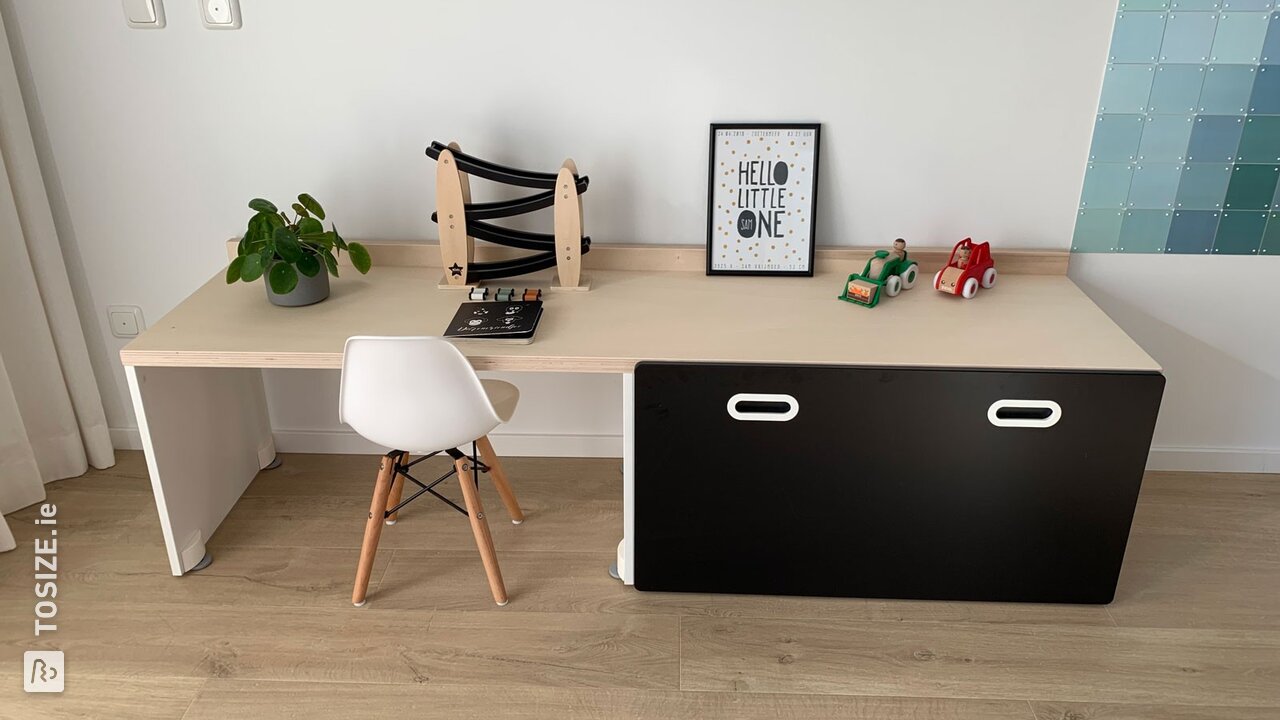 Multiplex Interieur Populier
Plywood Interior Poplar is a lightweight variant of plywood, both in colour and in weight. This material is made by cross-gluing several thin layers of wood (wood veneer) into a sheet. This makes the material very strong, stronger than solid wood and it warps considerably less. The poplar wood that is used for this variant of plywood gives the board a calm and warm appearance. The wood has almost no knots and the flames stand out softly against the rest of the material.
View Poplar Interior Plywood in the webshop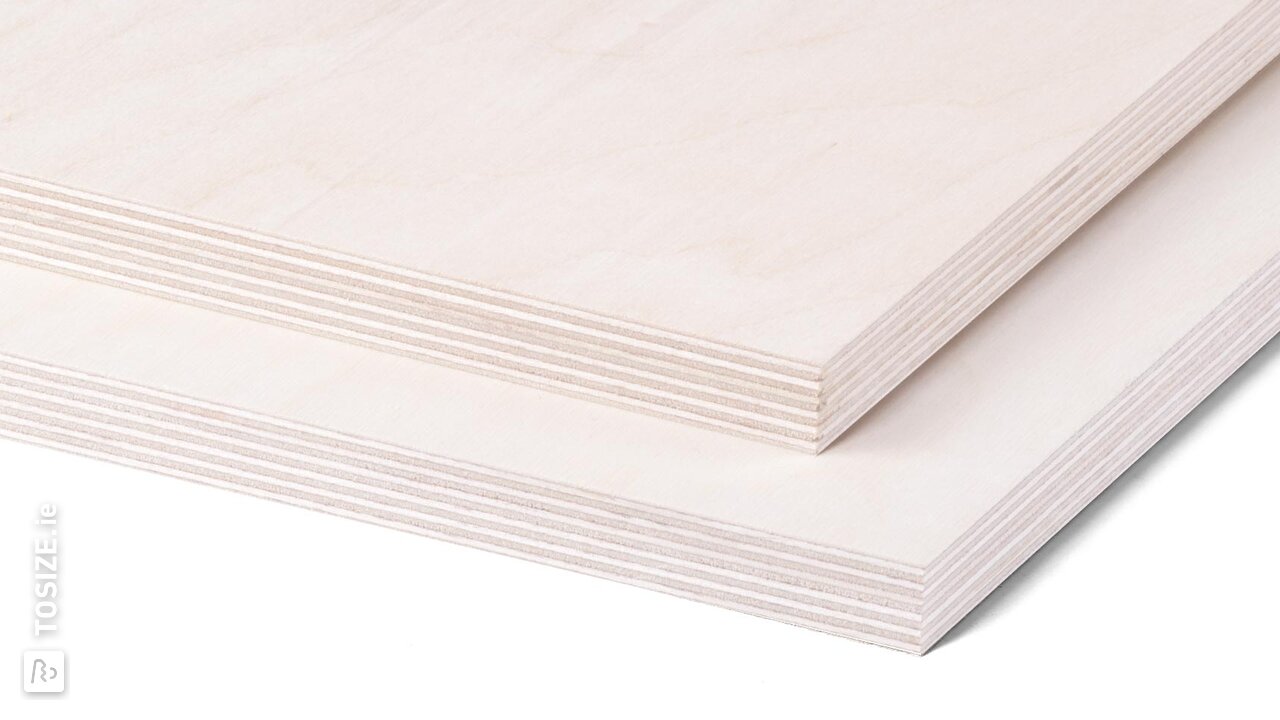 Measurement of new table top
First of all, it is important to measure the dimensions of your new table top or desk top. There are two ways to do this. The first way is to measure the space where the table top will be placed. If you want to customise your table to fit a specific space, this is the right option. You can simply measure the space where the table or desk will be placed, but it is often also useful to make a quick sketch of the space. Then you can get a better idea of how the table will look in relation to the rest of the furniture.
The other option is to measure the existing table top. This is the right option if you want to make a new table top or desk top for a specific frame. Once you have collected the dimensions of your new table top or desktop, you can go on to choose the material.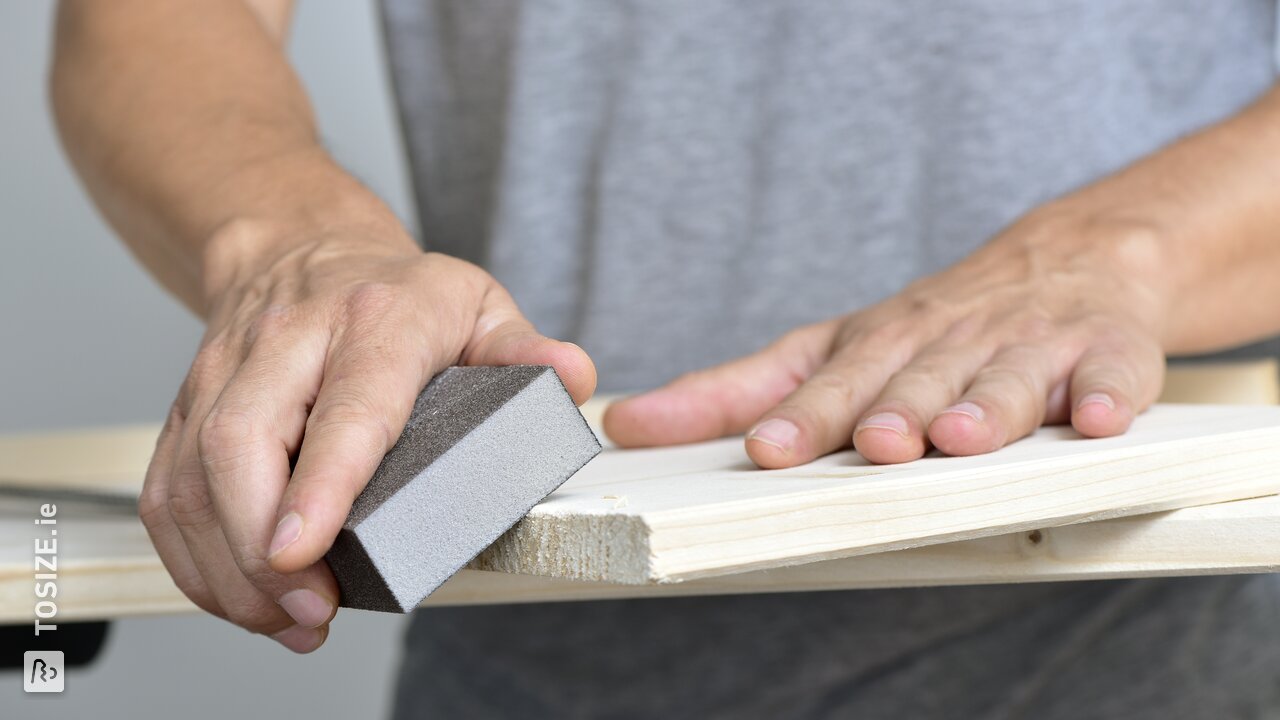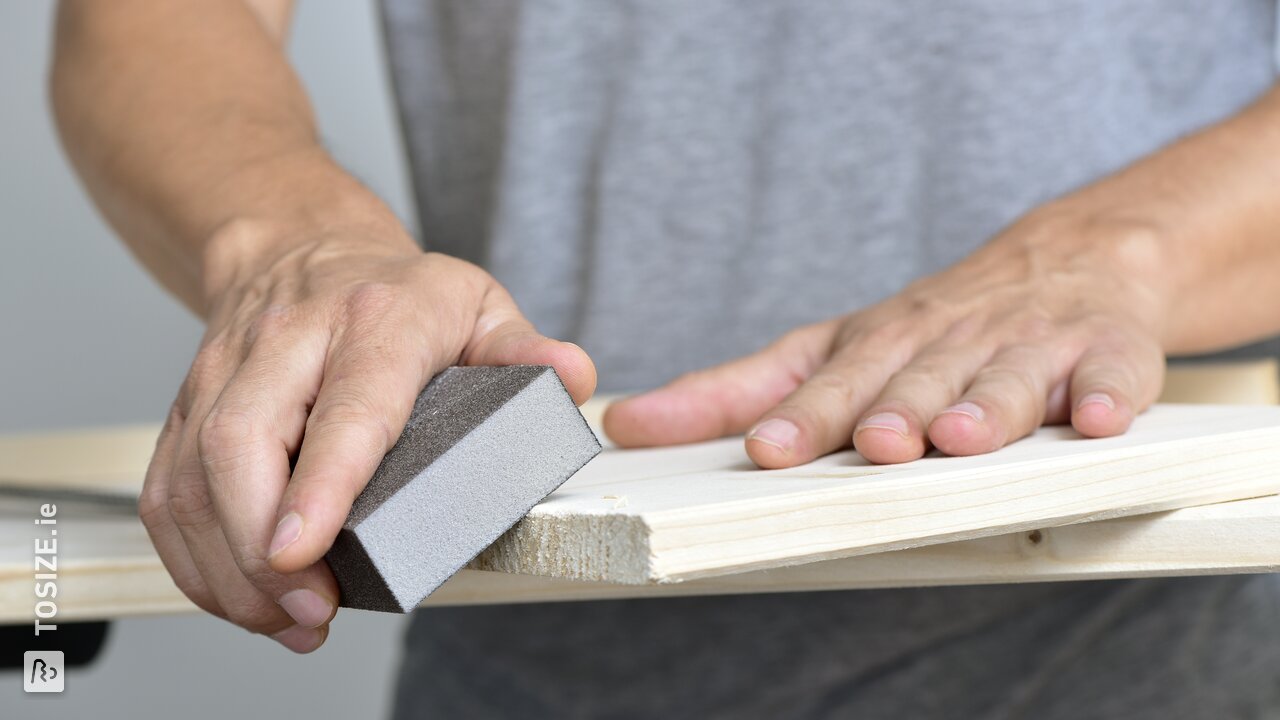 Which material?
When you are making a table top, there are a lot of materials to choose from. There are a number of requirements that plate material must meet if you want to use it for a table top or desktop. Constructively, the material must of course be strong, especially if the sheet is heavily loaded, but the appearance is also very important. To help you with your choice, we have listed a number of board materials.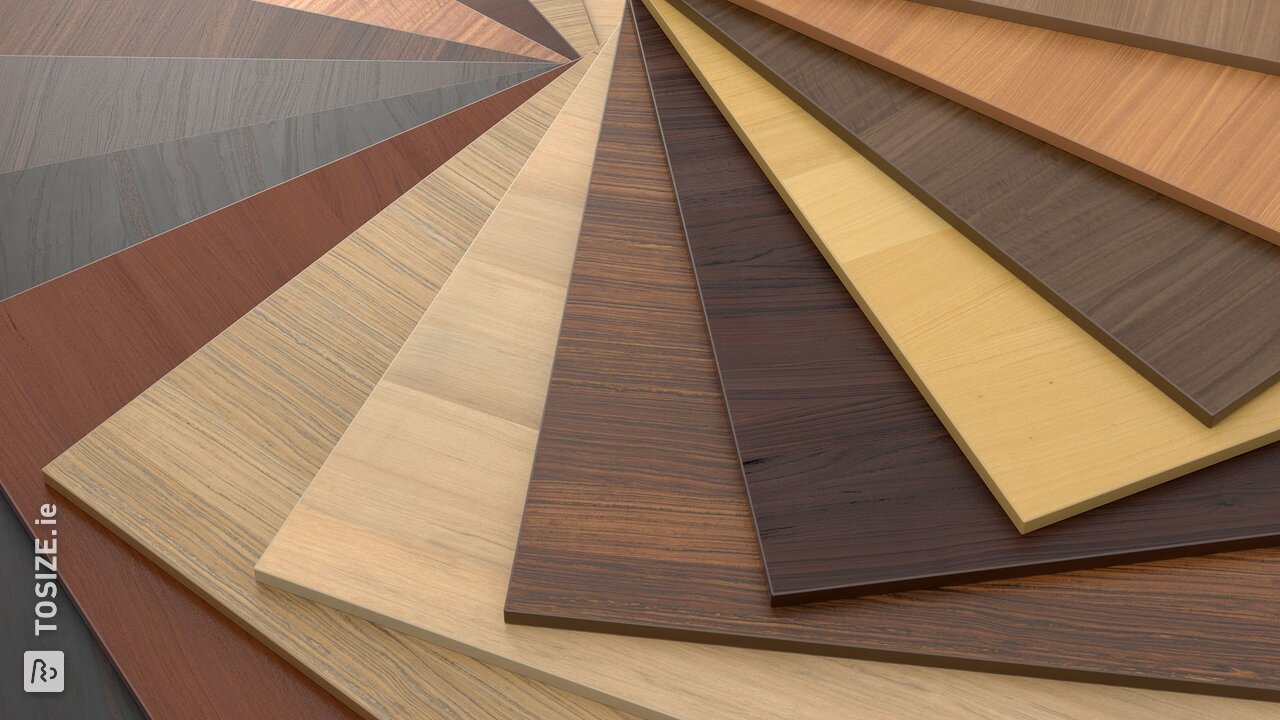 Multiplex
Plywood is a good choice if you want to make a table top or desktop with a natural look. Because it consists of thin layers of solid wood veneer, it has a clear wood structure. Thom used Plywood Interior Poplar for his desktop, but you could also choose Plywood Birch, Okoumé plywood, Beech plywood or Plywood Pine. If you want a wilder, more natural look, you can also chooseUnderlayment Finnish Spruce, which is very similar to plywood.
Check out all the Plywood in our webshop!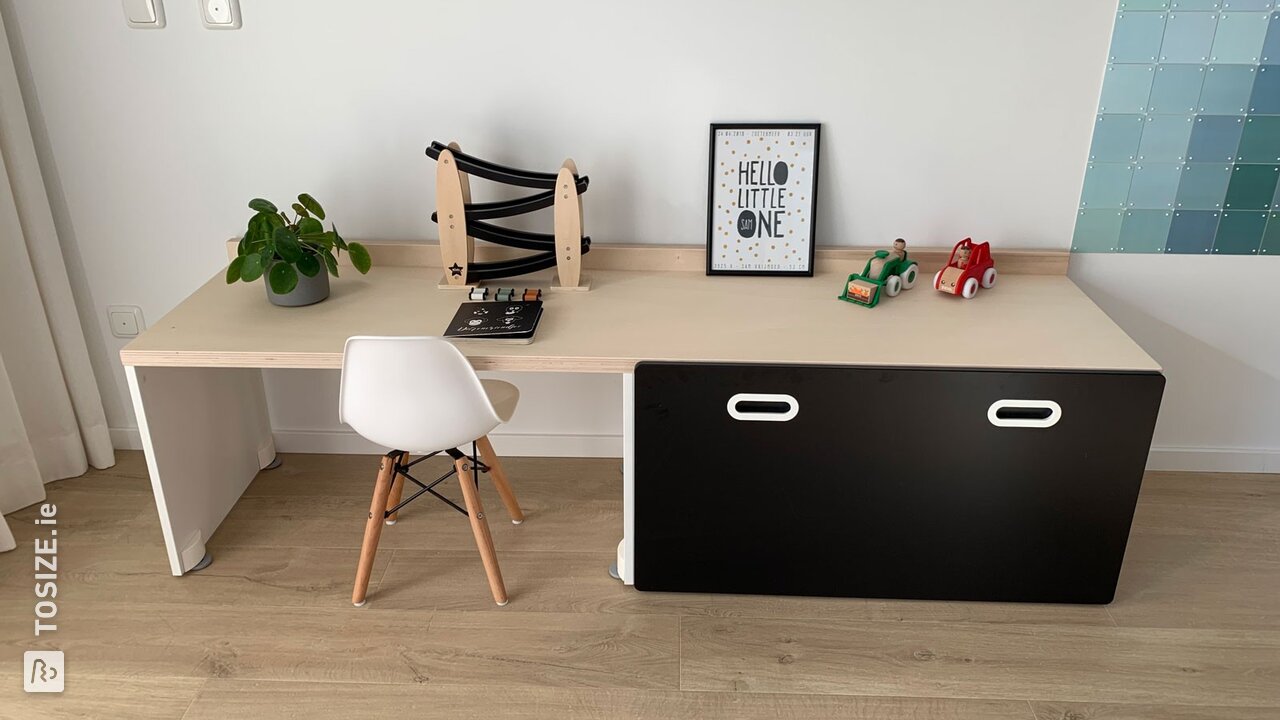 MDF
MDF is a popular board material for making furniture. This is because it is a versatile board material. MDF consists of many small fibres that are pressed under high pressure into a plate. This makes the board very smooth and flat and easy to process. MDF is often painted or varnished. To help with this, several variants have been developed, such as MDF Paint Carrier and MDF Primed. There are also variants that are coloured and only need to be finished, such as MDF Black and MDF Grey. If you want to use the material immediately, you can also choose an MDF variant that is already fully finished, such as MDF Black Lacquered.
Check out all MDF in our webshop!
Timber panel
 Carpentry panels are made of solid wood, and it shows! It looks like a solid wooden panel, but when you look at the end edges you can see that the material consists of several slats of solid wood. Carpentry panels are often used to make furniture, thanks to their solid appearance. We have in our range Pine joinery panel and Timber panel. We also have panels of solid oak, if you want to make a more exclusive table top or desk top.
View all Carpentry panels here
OSB
OSB is a board material that is mainly used in the construction industry. This is because it is a strong board material, but has a rather rough appearance. It is made of wood chips and that structure is clearly visible and tangible. Due to the popularity of the industrial style, it is also increasingly used in interior and furniture construction. The OSB we have in our range, OSB 3, is of the strongest class available in the Netherlands.
Finishing the edges
If you have chosen the material with which you want to make your table top or desk, the next step is to think about what you want to do with the ends. With a desk or table, it is important that the ends are neatly finished, because you often come into contact with them. Rough ends can damage clothing or even cause abrasions.
You can of course sand and varnish the end edges, but you can also let us finish them. For example, we can round or chamfer them for you to get rid of the sharp edges, or we can apply decorative finishes such as concave profile or quarter rounding to the material. See all possibilities on our page about edge finishes.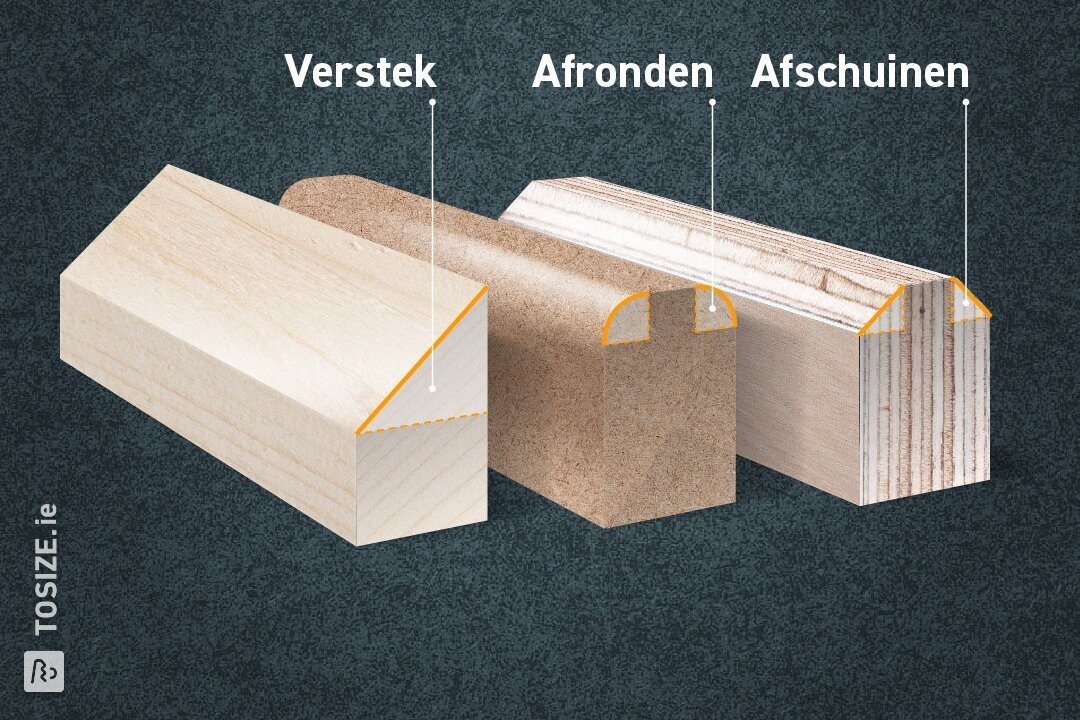 Get to work!
If everything is to your liking, it's time to order. Select the desired board material and enter the dimensions and any edge finish in the order tool. We will cut the material to size and deliver it to your home. At home, you only need to finish the material as desired and assemble the base or table legs. Make sure that the screws you use are no longer than the material, otherwise they will stick out and that would be a waste. And so you can easily make a plywood (or other wood) table top to fit your home. Good luck with your job!
Order sheet material from our webshop here!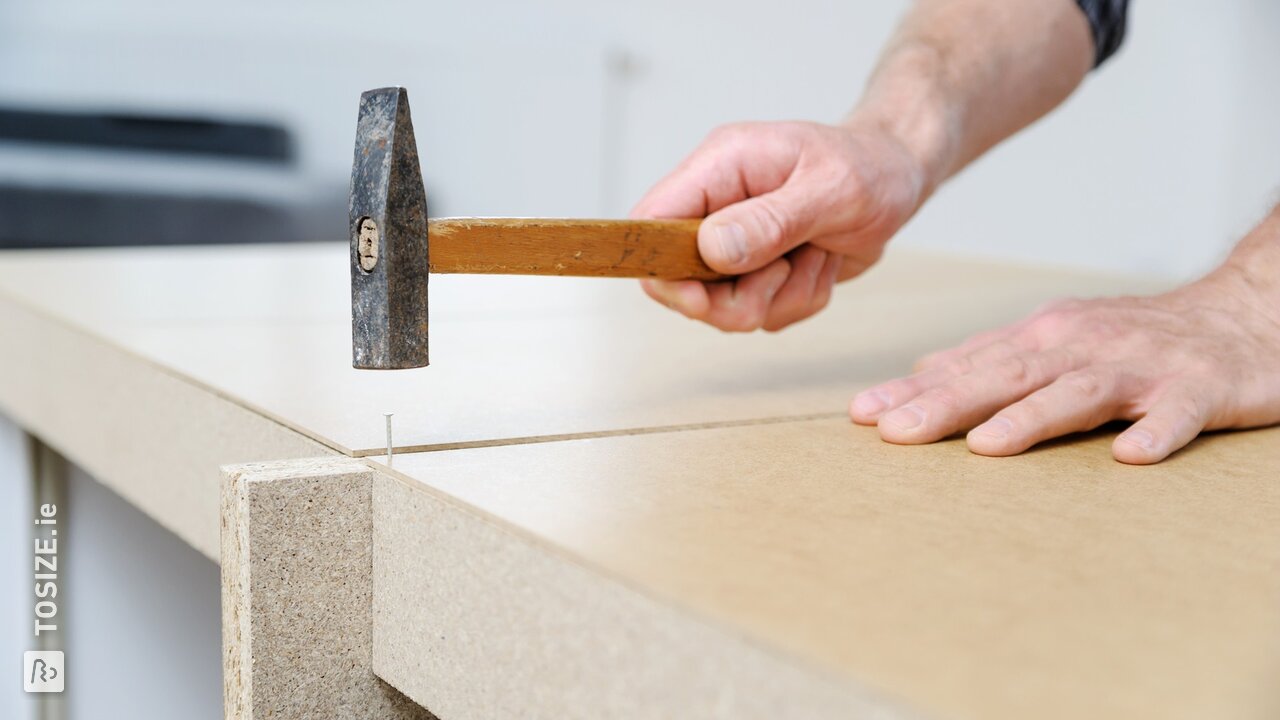 Not sure yet?
Do you have any questions about our shelves, custom-made furniture or anything else? Please feel free to contact our customer service, we will be happy to help.
Please contact us at service@tosize.ie.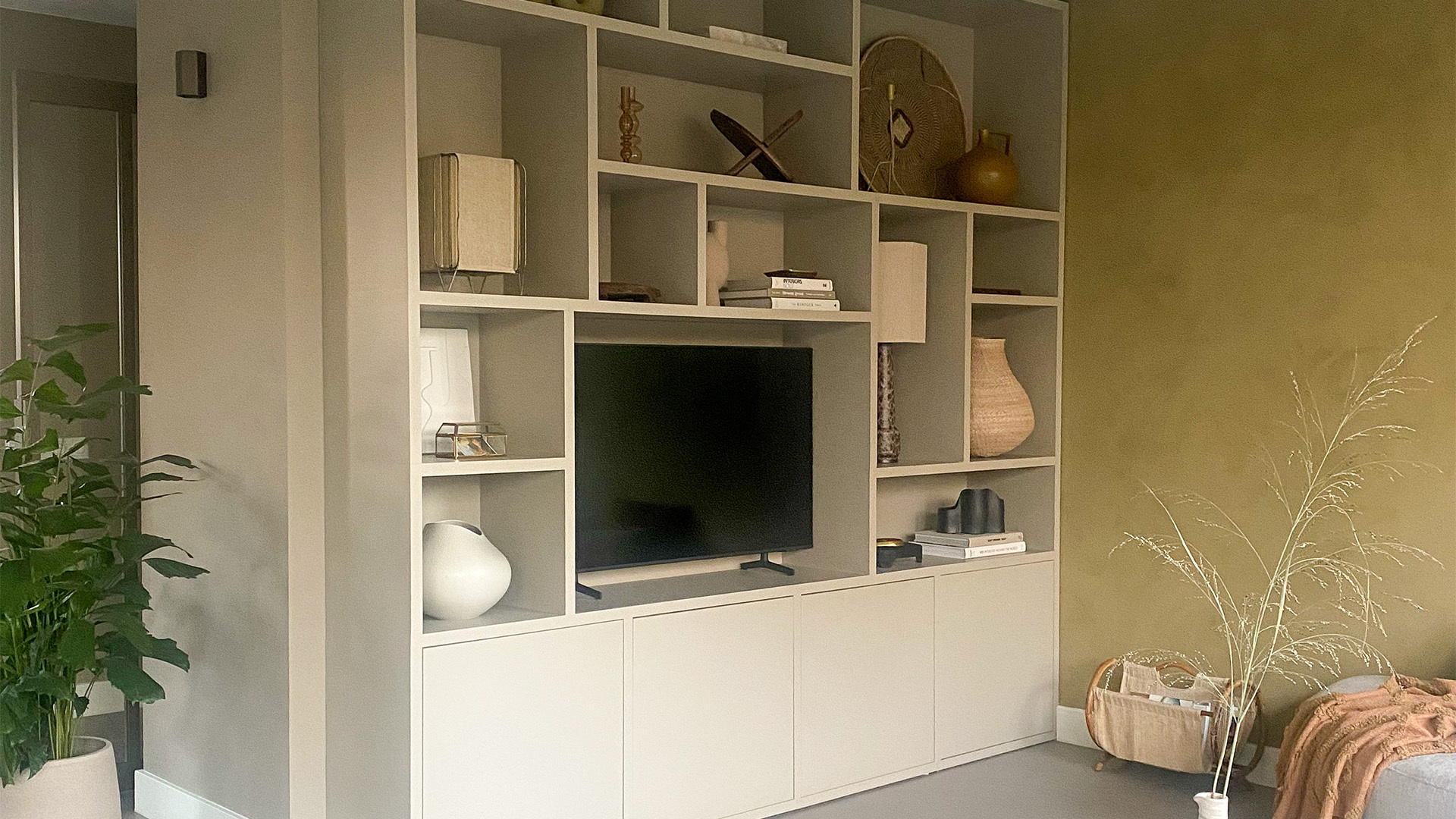 We make jobs even easier!
Easy as a kit at home.
Start designing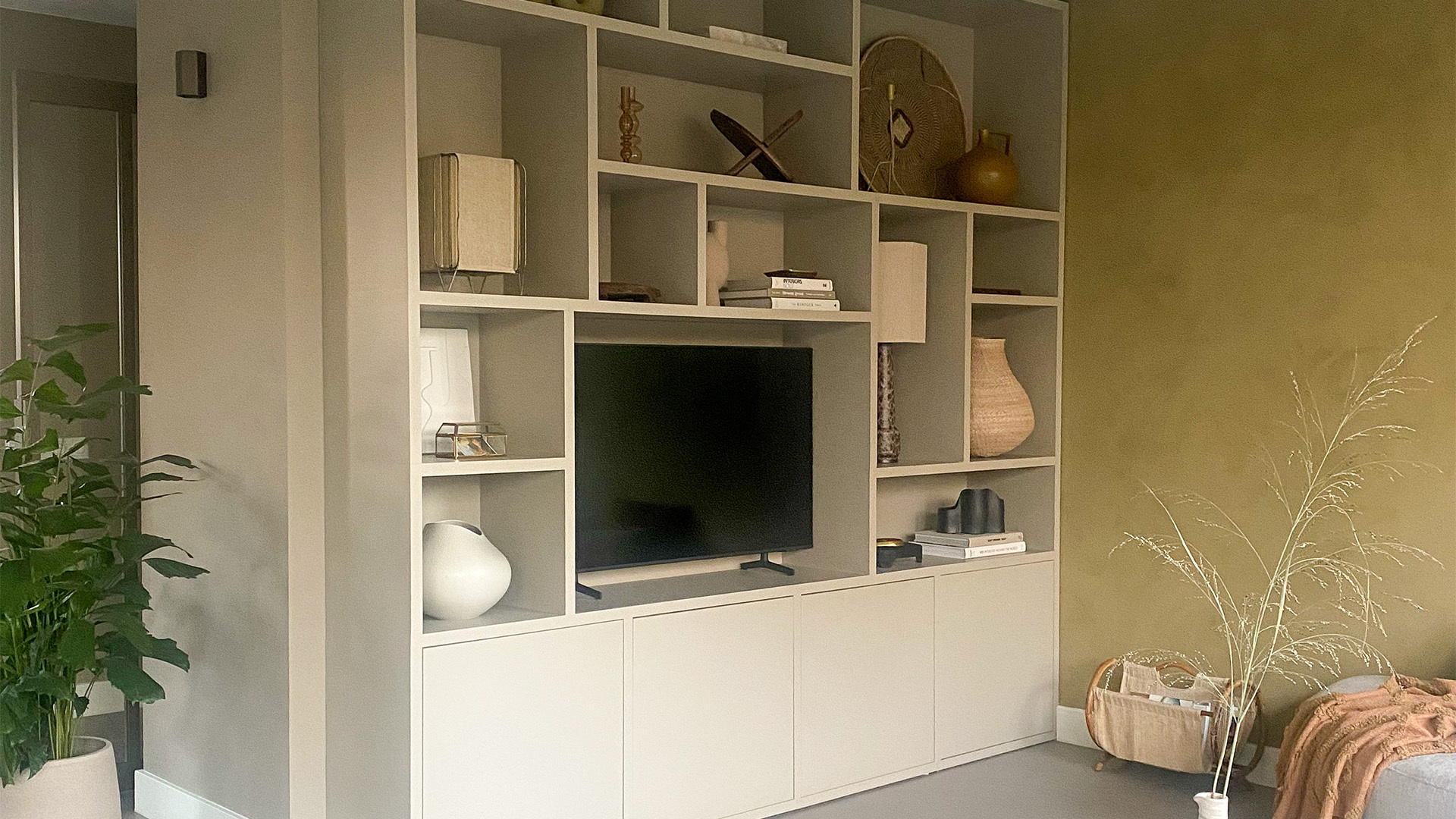 We make jobs even easier!

Start designing
Also check out these similar DIY tips